Name

Pedro Davila








Pedrarias Dávila (Pedro Arias de Ávila) y Ortiz de Cota (Segovia, Castile, c. 1468 – León, March 6, 1531, aged 63), was a Spanish colonial administrator. He led the first great Spanish expedition in the New World. For the date of birth, refer to Aram, Bethany. Leyenda negra y leyendas doradas en la conquista de América: Pedrarias y Balboa. Madrid: Marcial Pons historia, 2008.
Contents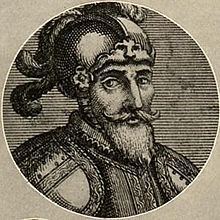 Family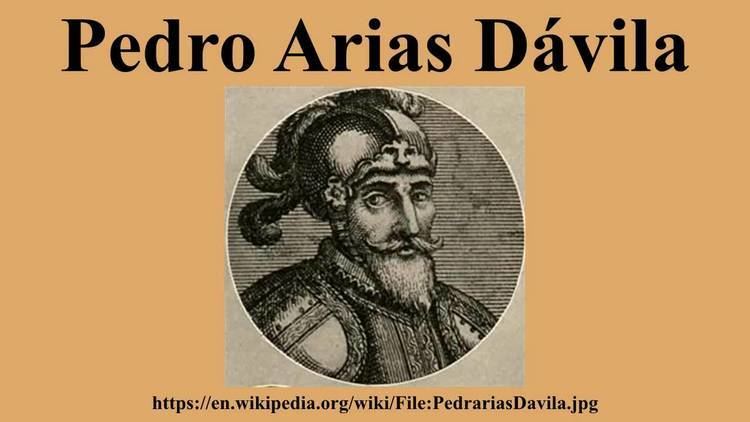 Pedro Arias Dávila was born into one of the most influential aristocratic families of 15th century Spain. He was the grandson of King Henriquez IV's Converso Accountant, General Diego Arias de Ávila, who died in 1466, and Elvira González, who died in 1463. Diego and Elvira were the parents of three children. Their two male offspring were Pedro, (the father of Pedro Arias Dávila) who died in 1476 while fighting took place in Madrid, and Juan, who later became Bishop of Segovia and died in Rome, Italy, in 1497. Diego and Elvira's third child was Isabel, who died in 1472. Isabel's descendants lived continuously in Segovia and could be tracked afterwards in 16th century Inquisition records and trials.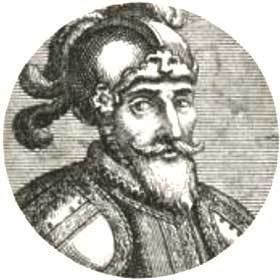 Pedro, son of Diego and Elvira and father of Pedro Arias Dávila, married a woman from Toledo María Ortiz de Cota. They had nine children, who were: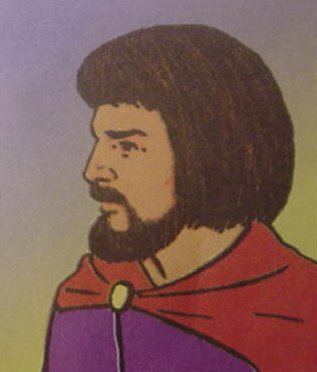 Diego, (deceased 1482, no issue);
Juan, (1st count of Puñonrostro, title awarded by king Charles I of Spain, also Holy Roman Emperor Charles V, deceased 1538);
Pedro, (1440 - León, now a town of Nicaragua, Central America, 6 March 1531, aged 91);
Alonso, a priest in Sepúlveda;
Juan, married twice. One child from the first marriage who died young, no issue. Three males and one female from the second marriage. Several issues from different women in some cases;
Francisco, declared demented by the civil authorities;
Antón (or Hernán), issue from two sons;
Catalina, married the powerful Royal Accountant Pedro Gómez de Ciudad Real, parents of literary man and poet Alvar González de Ciudad Real;
Elvira, a Franciscan Order nun.
Early life
He married towards the end of 1485 an intimate friend of queen Isabella I of Spain, (whence probably his preferment), Isabel de Bobadilla y Peñalosa (Isabel Fernández de Bobadilla), deceased Madrid 1531, the daughter of Francisco de Bobadilla (Francisco Fernández de Bobadilla), deceased on the Atlantic Ocean, July 1502, when he comeback Spain, the armada or flotte was surprised by huracan, and 20 of 30 vassels was wrecked, Francisco Fernández de Bobadilla was Governor since 21 May 1499, of the Island "La Española", now divided in two parts: Haiti and the Republic of Santo Domingo and María, being the niece of powerful family of the Marchioness of Moya, province of Cuenca, and Marchioness of Peñalosa, Beatriz Fernández de Bobadilla, deceased at Madrid on 10 September 1511, married to Royal Accountant from Cuenca, Andrés de Cabrera, deceased also at Madrid, 4 October 1511, some 3 weeks later.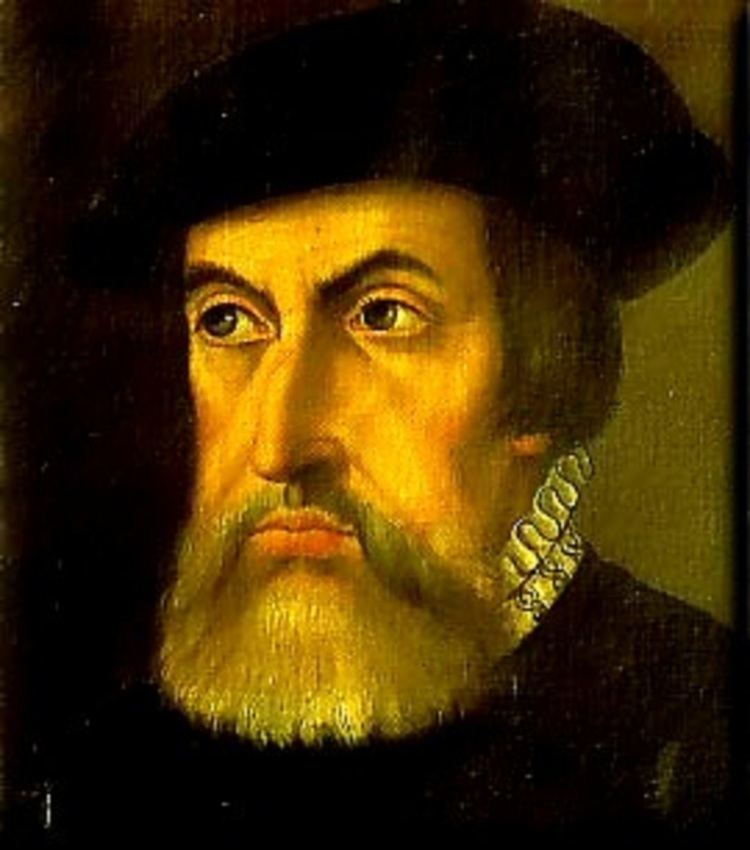 This couple, Andrés de Cabrera and Beatriz Fernández de Bobadilla gave the keys of the Royal Treasury at Segovia, to Queen Isabel I of Castile and her husband, also a king, Ferdinand II of Aragon during the Civil War ensued from the death in strange circumstances, December 1474, of king of Castile, Henry IV of Castile, the half brother of much younger and immediately self promoted to Queen of Castile, Isabel I of Castile.
By this marriage, Arias Dávila family curried the favours again of Queen Isabela I and King Ferdinand II, in view of the close friendship of the Royal Couple with the "Cabrera" and "Bobadilla" families, in spite of Pedro Arias Dávila paternal uncle, the Bishop of Segovia, Juan Arias Dávila, a.k.a. Juan Arias de Ávila.
Pedro Arias Dávila served as soldier in wars against Moors at Granada, between 1486 and 1492, in Spain, and in North Africa, under Pedro Navarro intervening in the Conquest of Oran, now in Algeria. At the age of nearly seventy years he was made commander in 1514 by king Ferdinand II of Aragon of the largest Spanish expedition (19 vessels and 1,500 men) hitherto sent to America.
America
Instructions on Court Procedures against Vasco Núñez de Balboa, European discoverer of the Pacific Ocean, had been set up in Spain by king Ferdinand II of Aragon and probably also, his mentally ill daughter Queen Juana I of Castile, the mother of, later, king Charles I of Spain, a.k.a. Holy Roman Emperor, Charles V.
These Court Procedures were issued to investigate the behavior of Vasco Núñez de Balboa against Martín Fernández de Enciso and Diego de Nicuesa. They arrived there, July 1514, and reached Santa Marta in Colombia. Thence, Isabel de Bobadilla and her husband, 47 years old Governor, Pedro Arias Dávila, went to Darién, where the discoverer of the Pacific Ocean, Vasco Núñez de Balboa, governed.
Pedrarias superseded him, promised him his daughter, known as "María de Peñalosa", to honour thus her female ancestors, something by not means uncommon between the High Spanish Nobility at the time, in wedlock, but afterwards had him judicially murdered, January 1519, being thus a potential bridegroom but never a son in law .
This Maria de Peñalosa, deceased at Ciudad de los Reyes, 25 May 1573, and by then a widow, of frustrated marriage to Vasco Núñez de Balboa because of his execution, aged 44, on 15 January 1519. Maria remarried in 1524, Rodrigo de Contreras, (Segovia, 1502 -????). They got 11 males/females as issue.
Another of Pedrarias's daughters, known as Isabel Arias and/or Isabel de Bobadilla, to remember the female ancestors of the family, born when he was elderly, was married at Valladolid, Spain, 1537, to his loyal lieutenant, the successful conquistador at Florida and Mississippi, the Governor of Cuba and ill fated explorer Hernando de Soto, (1500 - Mississippi river, 1542).
Previously, in 1519 he founded Panama City and moved his capital there in 1524, abandoning Darién. Dávila sent Gil González Dávila to explore northward. In 1524 he sent another expedition with Francisco Hernández de Córdoba, executed there in 1526 by the orders of Pedro Arias Davila, by then aged over 85.
The death of the New Governor, a change of position decided in Spain, Lope de Sosa, in 1520 before even landing and taking possession, the expeditions with military garrisons after from Panamá and Nata, to reduce the "disorders" promoted by Francisco Hernández de Córdoba, a.k.a. Francisco Fernández de Córdoba, the diversion from New Governor of Castilla del Oro since 1526, now, more or less Panamá, Pedro de los Ríos, getting a nomination for himself as a new Governor of Nicaragua in 1527 tell us about the utmost energy of this Spanish "converso" family background man, already approaching his nineties.
It is worth noting that Maria Ortiz Cota, the mother of ruthless Governor Pedrarias or Pedro Arias, was the daughter of "converso" Toledo family member and Royal Treasurer Alonso Cota, deceased 1468, married to a certain Teresa Ortiz, their children being known however as "Ortiz Cota" at the "Portuguese family style", whereby in Spanish succession style would have been known as "Cota Ortiz" and in the rest of European countries as "Cota" only. There is no way, therefore, of understanding deeply any Spanish, including Mexico, Central and South America, or Portuguese, including Brazil, Guinea Bissau, Angola and Mozambique, family roots extending today to many hundreds of millions, if you insist in examining them within the sights of other narrower cultural set ups.
Moreover, he was a party to the original agreement with Francisco Pizarro and Diego de Almagro which brought about the discovery of Peru, but withdrew (1526) for a small compensation, having lost confidence in the outcome. In the same year he was superseded as Governor of Panama by Pedro de los Ríos, and retired to León in Nicaragua, where he was named its new governor on July 1, 1527. Here he lived for the rest of his life until he died at the age of 91 on March 6, 1531.
He left an unenviable record, as a man of unreliable character, cruel, and unscrupulous. Through his foundation of Panama, however, he laid the basis for the discovery of South America's west coast and the subsequent conquest of Peru.
References
Pedro Arias Dávila Wikipedia
(Text) CC BY-SA