Education

Georgetown University


Name

Paul Jr.




Occupation

Businessman


Role

Nancy Pelosi\'s son




Political party

Democratic


Religion

Roman Catholicism






Born

January 23, 1969 (age 51) (

1969-01-23

) San Francisco, California, U.S.


Residence

San Francisco, California


Relatives

Alexandra Pelosi, Christine Pelosi


Siblings

Alexandra Pelosi, Christine Pelosi, Jacqueline Pelosi, Nancy Corinne Pelosi


Grandparents

Thomas D\'Alesandro, Jr., Anunciata D\'Alesandro




Cousins

Brennan Pelosi, Rose Ann D\'Alesandro




Nephews

Paul Michael Vos, Thomas Vincent Vos




Similar People

Nancy Pelosi, Paul Pelosi, Christine Pelosi, Alexandra Pelosi, Thomas D\'Alesandro - Jr



Parents

Nancy Pelosi, Paul Pelosi

Paul Francis Pelosi Jr. is the son of Nancy Pelosi, House Democratic Leader and former Speaker of the United States House of Representatives. Pelosi has many years experience advising emerging companies in the areas of corporate governance, business development, sustainability and public policy. He graduated Cum Laude from Georgetown University with BA History and a JD/MBA emphasizing International Business. Pelosi is a member of the California State Bar since 1996 and a licensed Real Estate Broker since 2002. Pelosi is a sought-after consultant and business strategist. Pelosi has spoken on these topical at conferences in Stockholm, Milan, and Amsterdam. Pelosi is the Executive Director of Corporate Governance Initiative, Advisor to Oroplata Resources Inc's lithium mining program, and Advisor to National Strategies, an organization committed to assisting companies in streamlining the process of integration for goods and services to local municipalities. Previously, Pelosi served as the President of the SF Commission on the Environment, advised NASA Ames Research Center, AirPatrol Corporation and a host of other organizations promoting sustainability and business development. Pelosi also worked with Bank of America Securities, Bank of America Countrywide, InfoUSA Inc. and JP Morgan - Chase Manhattan in Corporate Finance, Institutional Sales, and the Residential Mortgage Industry.
Contents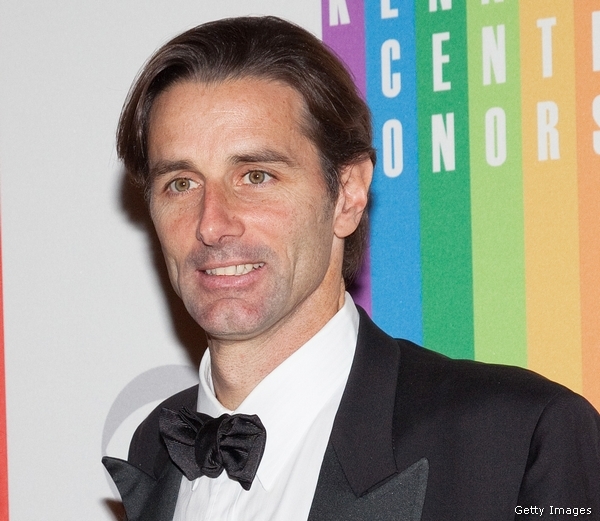 Facts
•
Pelosi served as the
President
of the SF Commission on Environment.
•
Paul Pelosi completed his graduation from Georgetown University with a bachelor's degree in History.
•
Pelosi is an environmental activist who provides guidance to
eco-friendly
ventures through his company.
•
He is known as the 'fresh green prince of
San Francisco
' for his activism works.
•
He refuses to waste energy and prefer to take electric
mini busses
for
transportation
as it does not emit carbon.
•
He co-founded the Cisco Connected Urban Development. His major contribution involves his demonstration of utilizing network connectivity as it can be useful to discharge a lesser percentage of carbon in the urban areas.
•
He believes in Medical Marijuana as a relevant treatment and thus, has been part of one such company.
Family Details
Father Paul Pelosi Sr.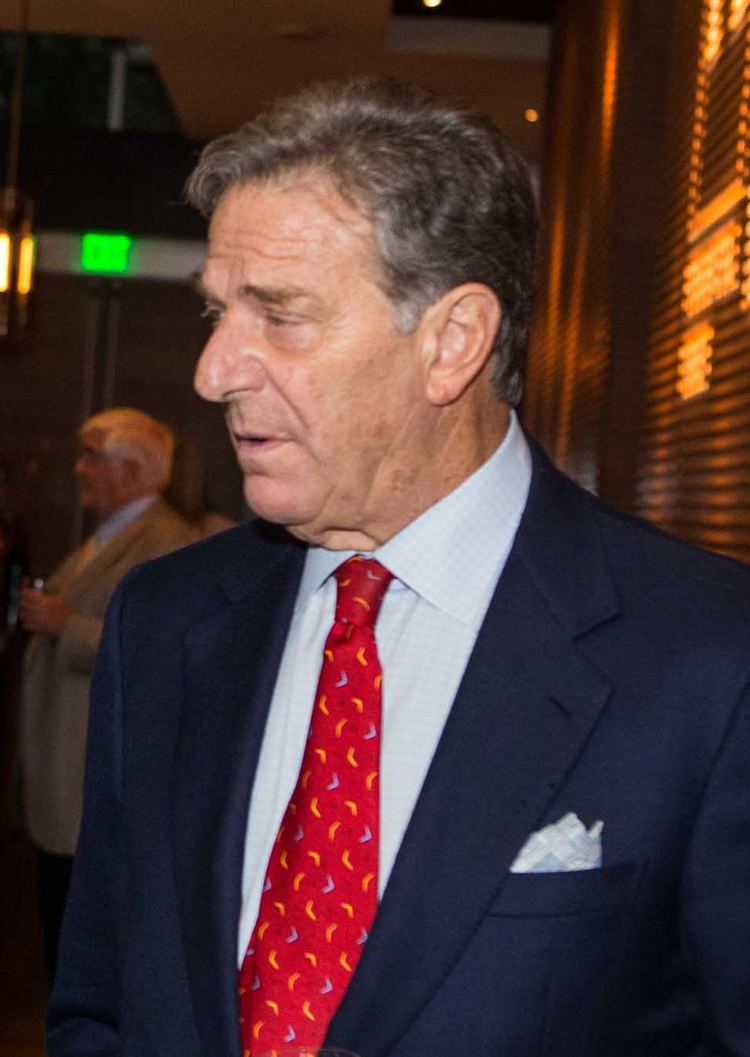 Paul Pelosi Jr. is the only
son
to
Paul Pelosi Sr
., an American businessman. Pelosi Sr. owns and runs one of the major companies in the States, called Financial Leasing Inc. Their main operations involve capital
investments
in emerging
eco-friendly
ventures as well as providing consultancy to other firms. His role in both the corporate world and philanthropy is remarkable. He is also into the real estate industry and made a fortune with his successful
career
. Mr. Pelosi has a degree in Foreign Service and he has been the chairperson of Georgetown Foreign Service board for almost a decade now.
Mother Nancy Pelosi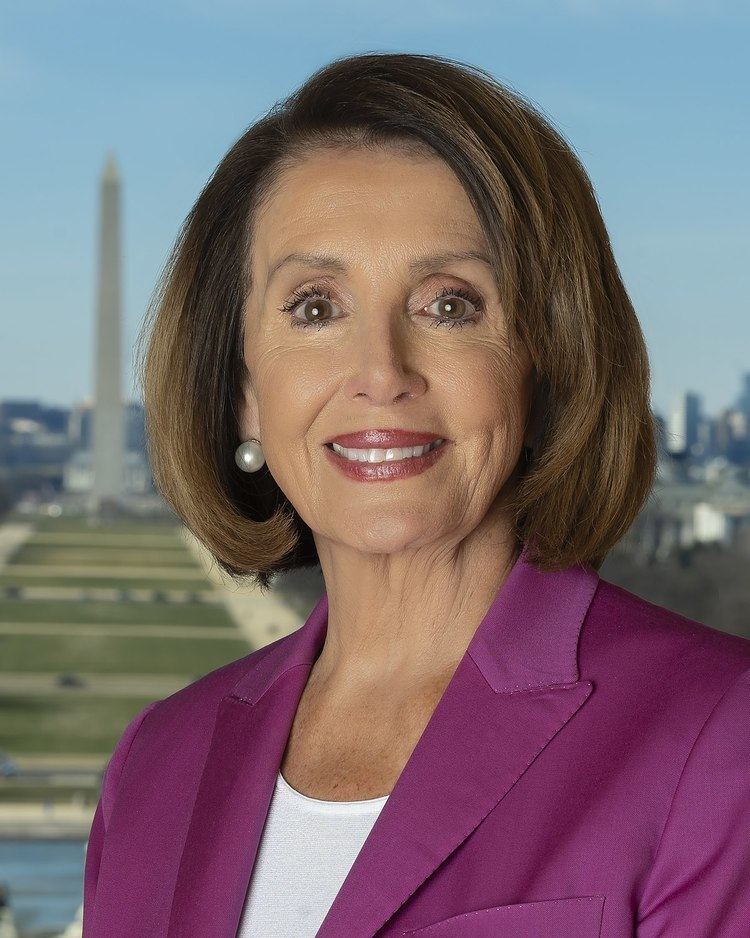 Nancy Pelosi
is a renowned personality in
America's politics
, formerly known as Nancy Patricia D'Alesandro. She is also the
mother
of
Paul Pelosi Jr.
As of 2019 she is the speaker of the House of Representatives in the United States. Being the first woman in US history to acquire this position in the office, her achievement and contribution are phenomenal. Her political career stance has always been with the
Democratic Party
. She has also been serving in the US Congress and is the first woman to hold one of the highest-ranking positions in congress. Her role as a congresswoman is at the 17th term currently in which she represents a major part of the
California district
. As Pelosi is the house speaker, she automatically becomes the successor in the presidential line right behind the Vice President. Since 2003, she has served as the leader of the Democratic Party twice during their minority period. She was known to be one of the few voices that opposed the event of the Iraq war and the US's influences in it.
Sisters
Christine Pelosi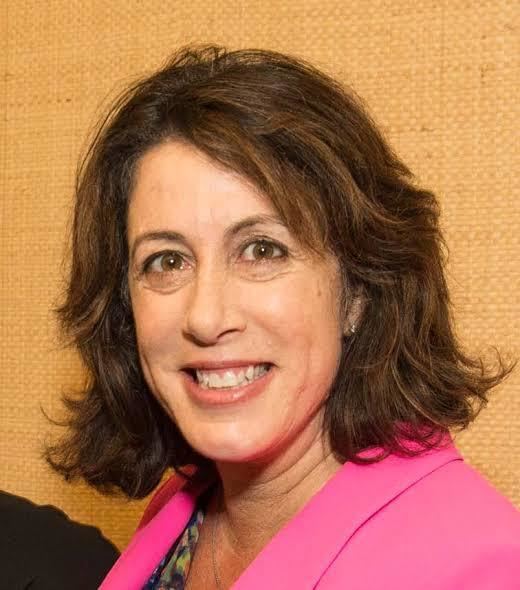 Amongst four siblings Paul Pelosi Jr. has, Christine Paule Pelosi, she was born in 1966 and her
career
is vastly influenced by her
mother
. She has a series of impeccable accomplishments in her career, and one of which is her being a member of the
Democratic National Committee
. She has been part of it for six consecutive years. Her work in the committee mainly consists of fighting for rights and establishing policies for the public's benefit. She has authored several policies in support of voting rights, civil rights, and women's rights for
equality
, economic justice, and gun violence prevention. She has a key role in publishing statements to provide crucial support to all the military and war veteran families. She even co-founded the DNC Veteran and Military Family Council working with other war veterans such as Tanya Domi. Currently, she is the vice-chairperson of this council. She worked for the veterans and especially the ones who are
immigrants
or first-generation Americans and to prioritize their perspective for their benefits. Pelosi has also
authored
two books regarding candidates and their training for leadership roles. She aims to influence future leaders as well and shape them to get elected for the governance positions.
Jacqueline Pelosi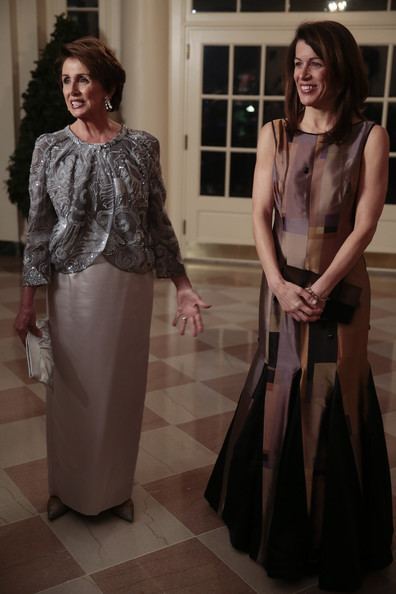 Nancy Pelosi with
Jacqueline
Kenneally
Jacqueline Pelosi, currently known as Jacqueline Kenneally is also a part of the Pelosi
family
and one of the
siblings
of Paul Pelosi Jr. Her full name is Jacqueline Francis Pelosi. She was born in 1967 in
San Francisco
,
California
. She has been
married
since 1993 to Michael Terence Kenneally, a businessman. Amongst all five siblings, Jacqueline is the second child who do not have a political
career
. Even if she is not being a part of politics, she has always shown her support towards the Democratic Party mainly due to her family influence and her
mother
's stance. Throughout Nancy Pelosi's career, she has been seen to stand in support of her mother and her work.
Nancy Corrine Pelosi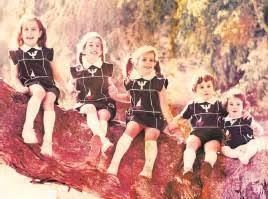 From left Nancy Corrine , Christine , Jacqueline , Paul & Alexandra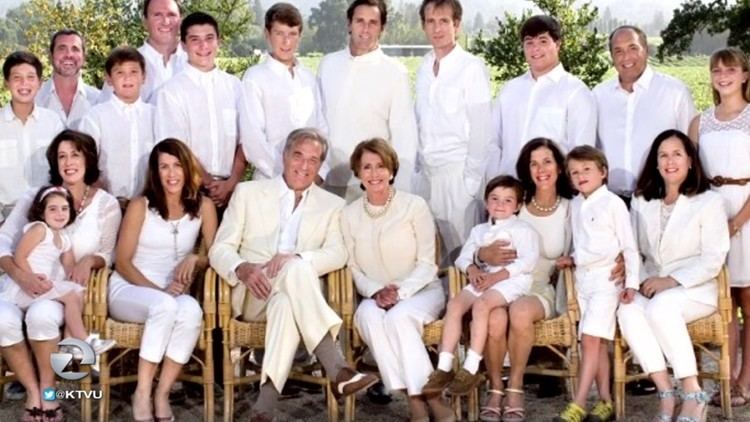 Nancy Corrine Pelosi is the first out of the five children of Nancy Pelosi, the US house speaker. Nancy Corrine was born in 1964 in
California
. She was named after her
mother
, but later she took the name Corinne after her
father
Paul Pelosi Sr.'s mother Corinne Bianchi. Corrine got married to Theodore Jeffrey Prowda in 2008. Now she identifies herself as Corrine Prowda. She did not follow her mother's footsteps but is a strong supporter of her
mother
. As Corrine stated, she always looked up to her in awe for handling five children while also working and acquiring such a high position in politics.
Alexandra Pelosi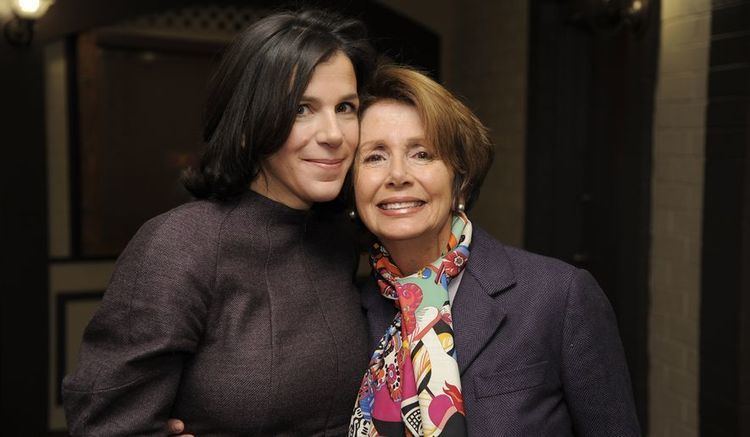 Alexandra Pelosi with mother Nancy
Pelosi
Alexandra Pelosi is the youngest of the four
sisters
of
Paul Pelosi Jr.
She was born in 1970. Even though she is not directly part of US politics, she is a familiar name due to her political activism. Her
career
accomplishments include her being a filmmaker, director, writer, producer, and cinematographer. She has always used the films to dictate the truth in politics as per her activism. In 2000, she was part of the NBC crew as a producer while she followed
George W. Bush
's presidential campaign and covered it. Later, she created the documentary Journeys with George by using the footage from the campaign. She was nominated for Emmy for this project. She also worked for HBO and created a total of 12 documentaries before she decided she does not want to pursue this path anymore. Some of her films include
Citizen USA: A 50 State Roa
,
Fall to Grace
, Right America: Feeling,
Friends of God: A road trip
, The Trials of Tedd Haggard and many more. She got married to
Michiel Vos
in 2005.
Cousins
Rose Ann D'Alesandro
Rose Ann D'Alesandro is one of the cousins of Paul Pelosi.Jr. She is the former budget manager at CSX Transportation Inc. She is also the Assistant Treasurer at Maryland province Jesuits. Her
father
is Franklin D. Roosevelt D'Alesandro, who was an American politician from the
Democratic Party
. She is from
Baltimore
,
Maryland
and still lives there. She went to Mercy high school located in Baltimore and completed her
MBA
in Management and Finance from Notre Dame of
Maryland University
.
Brennan Pelosi
Speaking of the second
cousin
of Paul Pelosi Jr. his name is Brennan Pelosi. He was born in 1971. His
father
's name is Ron Pelosi. His profession is lecturing on liberal art. He is an amazing teacher with non-judgemental views. He seem to have an awesome sense of humour and patience of a saint.
Nephew Thomas Vincent Vos
Thomas Vincent Vos was born on 7th December 2007 in New York. His mother is
Alexandra Pelosi
(Paul Pelosi Jr.'s sister) and his father is Michel Vos. He has a brother named Paul Michel Vos who was born on 14th November 2006.
Uncles
Paul Pelosi Jr. has six uncles namely, Joseph D'Alesandro, Ron Pelosi, Hector D'Alesandro, Thomas L. J. D'Alesandro III, Nicholas D'Alesandro and Franklin D. Roosevelt D'Alesandro.
Joseph D'Alesandro was born in 1937 and died at the age of 67 in 2004. He was the son of Thomas D'Alesandro,
Mayor of Baltimore
.
Hector D'Alesandro was a clerk of the Baltimore city circuit court for 38 years and retired in 1993. He was a lifelong resident of
Baltimore
and died at an age of 60 from
cancer
in his late
parents
' home.
Thomas L. J. D'Alesandro III was an American attorney and
politician
. He served as the Baltimore Mayor for the period 1967 to 1971. He was born on 24th July 1929 in Baltimore Maryland,
United States
and died on 20th October 2019 in his homeland.
Nicholas D'Alesandro was born in 1934 in Baltimore,
United States
. He passed away in 1982 at the age of 71.
Franklin D. Roosevelt D'Alesandro was born on 7th March 1933 and passed away on 21st February 2007.
Girlfriends
Ex-Girlfriend Nicole Bulick
About a decade ago, there were stories about him
dating
Nicole Bulick. She was a professional model for lingerie labels. But the relationship did not last and the reason is unknown.
Ex-Girlfriend Karena Feng
Karena Feng, was in relationship with Paul Pelosi Jr. for more than a decade. She is a
Taiwan
born woman who is currently residing in
United States
. Ms. Feng have four children. Her first three children were born via artificial insemination and the fourth child has a biological father. However, Paul Pelosi Jr. was not the father of her
child
.
Professional Biography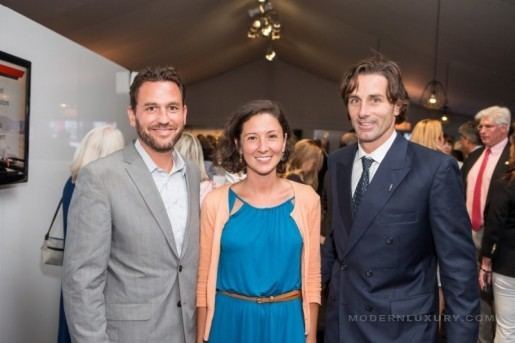 Paul Pelosi has 16 years experience in advising emerging and Fortune 500 companies in the areas of finance, infrastructure, sustainability and public policy. Pelosi is a founding member of Cisco Connected Urban Development and under the direction of Cisco CEO John Chambers, Pelosi worked with San Francisco, Birmingham, Amsterdam, Hamburg, Lisbon, Madrid and Seoul to attempt to demonstrate how network connectivity might reduce carbon emissions in urban environments.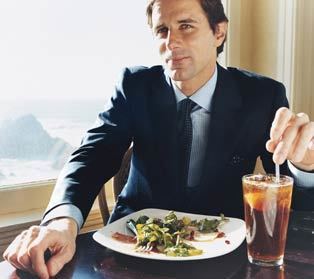 In 2003, Pelosi was appointed by San Francisco Mayor Willie Brown to the city's Commission on the Environment. The commission is responsible for developing policies and programs in recycling, toxics reduction, environmental justice, energy efficiency, commute alternatives, climate change, and the city's urban forest. Pelosi served as President of the Commission. During his tenure, San Francisco implemented energy efficiency programs that resulted in a reduction of 28 megawatts of electricity, created programs that increased residential and commercial recycling from 46% to 70%, as well reduced San Francisco's carbon emissions to 6% below 1990 levels, and became the first municipality to implement a ban on plastic bags.Pelosi is a contributor to the anthology Inside the Minds: Navigating Green Construction and Energy Initiatives, from Aspatore Books in Spring 2009.
Pelosi served as Senior Vice President of Business Development at InfoUSA where he is responsible for identifying acquisitions and organizing programs to develop effective strategy for reducing waste.
Pelosi also advised companies including NASA Ames Research Center and AirPatrol Corporation on a variety of infrastructure projects to promote both sustainable development and security. Prior to independent consulting, Pelosi served many years with Bank of America Securities, Bank of America Countrywide and JP Morgan - Chase Manhattan where he worked in Corporate Finance, Institutional Sales, and the Residential Mortgage Industry.
He is on the board of directors of Targeted Medical Pharma, a company traded on the Over-the-Counter Bulletin Board market.
Pelosi is a graduate of Georgetown University with a Bachelor of Arts in History (cum laude, 1991) and a JD/MBA (Joint Degree 1995) with an emphasis in International Business. In 1991, Pelosi was a Gillette All Star Athlete in Track and he received the Georgetown International Human Rights Award in 1994. Pelosi has been a member of the California State Bar since 1996.
In 2014 the Securities and Exchange Commission charged Natural Blue Resource, a company co-founded by Pelosi, with securities fraud. Four individuals were charged, but not Pelosi. He had been the company's president and COO. The charges were civil in nature and Pelosi was not involved with the company at the time, having resigned more than one year before the activities took place.
Allegation on Paul Pelosi Jr. by Patrick Howley
Patrick Howley is a daily reporter covering news for years and a part of the Breitbart News Network. While he was working for National Files, Howley had been following and covering Pelosi Jr.'s Ukraine scandal. Amidst this, when his ex-girlfriend Karena Feng filed an official report to the police against Pelosi Jr., Howley picked up the story right away. He has been following the allegations based on the FBI's reports. Meanwhile, Feng informed that Paul's attorney tried to threaten her for dropping the suit and this stirred up the heat to the maximum. Howley approached Feng for an interview in his channel for further stories.
After almost ten years of having a relationship with Paul Pelosi Jr. she alleged that he was very abusive to her and she had to undergo an abortion because of him which was a very life threatening experience for her. Apart from that, she also alleges that Paul was the one who planned Child Protective Services' seizure of her four children who were all under the age of 13. Even though Pelosi Jr. was not her children's father, according to Ms. Feng, her children called Pelosi Jr. "daddy".
Another allegation she had against Paul Pelosi Jr. was about her property on the corner of 24th and Utah Street. This property was just one block away from San Francisco General Hospital. It originally housed her father's clinic who was a traditional holistic Chinese acupuncturist trainer. He used to help aspiring acupuncturists to get their licenses. Ms. Feng also states that Pelosi Jr. was a regular visitor at her father's clinic even after she told him not to come there. Ms. Feng further alleges that Pelosi Jr. organized the transfer of the title for her property. The property now houses a low grade motel and is a place where drug abuse and prostitution takes place. Feng repeatedly assures that she never signed any document which authorize a sale of her property. Currently, she has filed a lawsuit against Pelosi Jr. regarding this property. She also informs while on business trips he represents himself as "From Nancy Pelosi's office" and misuses the political influence of his mother for his benefits.
Paul Pelosi Jr.'s Relationship with Viscoil Group & Ukraine
According to public records, Nancy Pelosi travelled with her son Paul Pelosi Jr. to Ukraine in the year 2017 for a business initiative with the United States. On October 3, 2019, The National File website published an article which alleged that Paul Pelosi Jr. was an executive of a Ukrainian gas company named Viscoil. Later, Nancy Pelosi was also seen in one of the promotional videos for this company. However, Paul Pelosi Jr. denied this and told media he went to Ukraine to discuss a youth soccer partnership with the government. The article was trying to read together two acts. That is Nancy Pelosi's promotional video for the company and her visit to Ukraine with her son in 2017.
According to Patrick Howley, who was an investigative journalist at National File, Pelosi Jr. previously held administrative positions with energy-sector company Viscoil Group LLC. On March 5, 2013, NRGLab, previously named Viscoil, posted two videos on YouTube in which Nancy Pelosi introduces her son Pelosi Jr., and he claims to be on the administrative board of Viscoil Group of Companies, which is based at Ukraine. The description of the video further says that Pelosi Jr is among their board members and he is interested in developing clean energy which can replace diesel and gasoline.
It is also to be noted that the entire link to Ukraine depends upon whether NRGLab built a manufacturing plant there for "SH-Box", which is an electrical generator powered by crystal growth. According to the NRGLab's business plan in 2013, "SH-Box" can deliver electricity to billions of people at unimaginably cheap rates. However, nothing came out of this venture.
Ana Shell, who was a great promoter of this project, indicated that the SH-Box project was sold to a private company in South East Asia long ago without any notice. She also confirmed that there was no involvement of Paul Pelosi in that project. Even though Pelosi. Jr refused to comment about this; his spokesperson told that Viscoil, later reorganized as NRGLab, is a company based at Southern California and focused solely on U.S. business. Therefore, the report of Nancy Pelosi's only son being an executive of the company was marked as false.
Countrywide Financial Political Loan Scandal Allegations on Paul Pelosi Jr.
Paul Jr. is a successful investment banker even without any experience in the field. He was even getting paid by InfoUSA Inc. on a heavy amount regardless of his zero contribution to the firm's business which raised a lot of questions. He also had a history of working with many banks, one of which was the Countrywide Financial Corp. In the paper, he was connected to the company as their loan officer and sales manager from 2003 to 2008 but suspicion arose when the house speaker Nancy Pelosi got a heads-up about some shares of the firm which were in sale for the cheapest price ever. She bought a huge number of shares and later those share prices skyrocketed gradually due to which the Pelosi family earned a profit in millions of dollars. In 2004, he received a loan of almost 1 million dollar for a condo while also acquiring a line of credit of more than 1 million. These back to back events raised the bar of suspicion higher.
Former CEO Mozilo tried clearing the air by stating that he had made donations to both parties republicans & Democrats even though he was someone who supported the Republicans. He also added that it was very clear that Paul Jr. had taken a loan. Questioning the events, the firm and two democratic house representatives Dodd and Conrad told that Pelosi was not given any special treatment or rates for it. On the other hand, Nancy Pelosi refused that she had any knowledge about this. Meanwhile, an investigation started and records came out showing that Countrywide has been meddling and lobbying in the active bills that were passed by Dodd and Conrad's committee and in exchange the firm and the party have been benefiting from their inside dealings. The dealings directly tied Pelosi Jr. to the scandal and he was accused of taking advantage of his position in the company and also as the son of the democratic house leader. In 2008, Countrywide ended up paying $8.6 billion to the borrowers to clear settlements and establish a positive image and it was the biggest settlement of all time in the country. Paul left the company amidst it as he was accused of being the sole reason for the 2008 financial crisis.
Security Fraud Allegations
Natural Blue Resource Inc. co-founded by Nancy Pelosi's son Paul Pelosi Jr. was charged with securities fraud as the Securities and exchange commotion learn that two convicted criminals were running the business. Pelosi Jr. was the company's president and chief operating officer. Four individuals including Mexico's governor Toney Anaya were charged by the SEC for trading the company's stocks. The co-founder of the company Pelosi Jr. is also included in the suspect list as various sources cite Pelosi Jr. as the company's president last year with Anaya listed as a chairman and CEO.
Question & Answers
Is Paul Pelosi Jr. a Republican ?
Paul Pelosi Jr. identifies himself as a proud democrat by following hismother's footsteps and in support of her. The Pelosi family has been always known to be in support of the US Democratic Party. Pelosi Jr. has even worked as his mother's representative. Republicans refer to public advocacy while America itself believes in capitalism. There are considerable differences and inequality between the top 1% (elites) and the rest. Meanwhile, republicans support a lower tax rate & It does not have the same ideologies as Democrats do who fight for social liberalism.
Net Worth
According to the various sources, estimated net worth of famous businessman Paul Pelosi Jr. is $50 Million- $55 Million at the age of 50. Most of this money comes from his business.
References
Paul Pelosi Jr. Wikipedia
(Text) CC BY-SA