Birth name

Paul Heyman




Height

1.80 m




Role

Writer





Name

Paul Heyman




Debut

1987




Spouse

Marla Heyman







Born

September 11, 1965 (age 50)Westchester County, New York, U.S. (

1965-09-11

)


Residence

Scarsdale, New York, U.S.




Ring name(s)

Paul HeymanPaul E. Dangerously




Billed from

Scarsdale, New York, U.S.




Children

Jacob Heyman, Azalea Heyman




Organizations founded

Extreme Championship Wrestling


Movies and TV shows

ECW, ECW Hardcore TV, ECW on TNN, Saturday Night's Main Event, WCW WorldWide




Similar People

Brock Lesnar, John Cena, CM Punk, Vince McMahon, The Undertaker


Profiles




Twitter
Wwe network wwe beyond the ring my name is paul heyman preview
Paul Heyman (born September 11, 1965) is an American entertainment producer, writer, performer, marketer, promoter, professional wrestling manager, and commentator currently signed to WWE on the Raw brand. He has shunned the label of "manager" for decades, using the name "The Advocate" for his work with Brock Lesnar, and also in the past calling himself "agent" or "CEO of The Dangerous Alliance."
Contents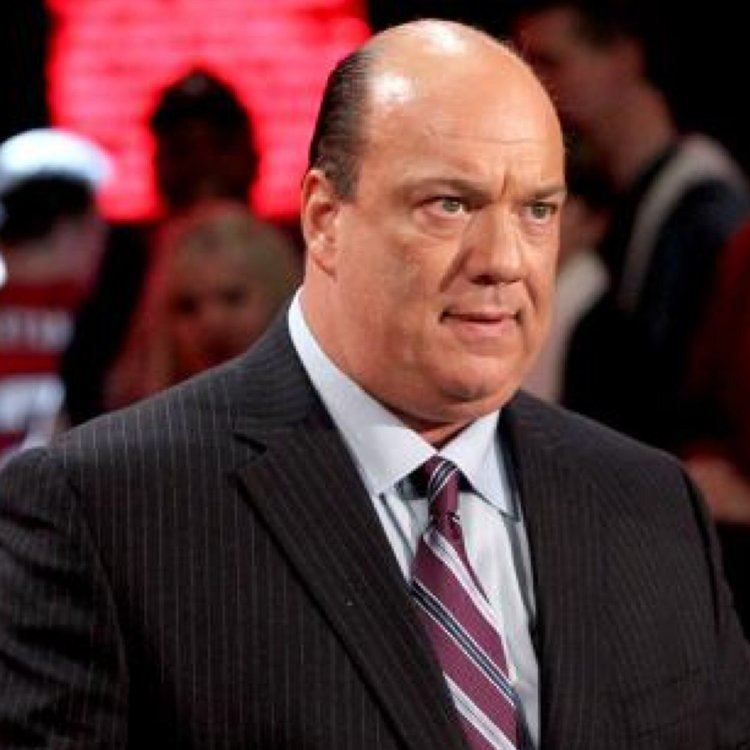 Heyman owned and was the creative force behind the Extreme Championship Wrestling (ECW) promotion from 1993 until its closure in 2001. Before running and owning ECW, he was a manager under the ring name Paul E. Dangerously in World Championship Wrestling (WCW) and other promotions. He is the co-owner of the Looking4Larry Agency in New York City, and was personally named one of Advertising Age's Top 100 Global Marketers.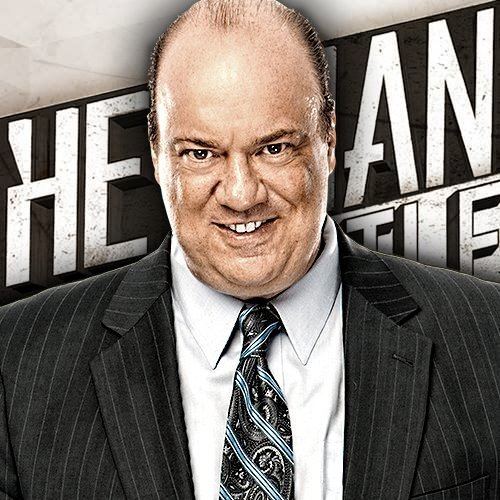 In WWE, Heyman has managed (or "Advocated" for) a record five WWE Champions: Brock Lesnar, Big Show, Kurt Angle, Rob Van Dam, and CM Punk. Critics have praised his abilities at managing and on the microphone. Heyman has also competed sporadically in the ring, most notably when he participated in the WWE Championship main event match in 2002 Rebellion pay-per-view.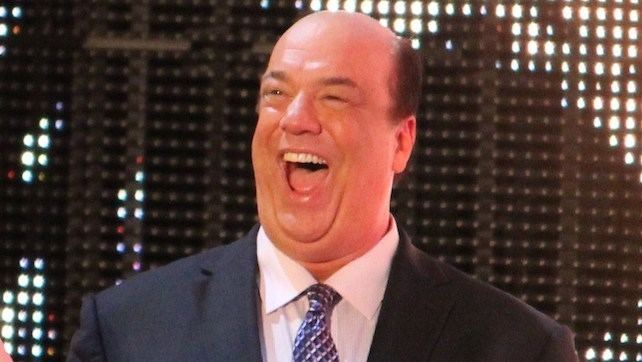 Heyman is the only person in history to "manage" or "advocate" for three consecutive WWE World Heavyweight Champions in Brock Lesnar, The Big Show and Kurt Angle, and has spent more time managing or advocating for the WWE World Heavyweight or WWE Universal Heavyweight Champion than anyone else in history as well.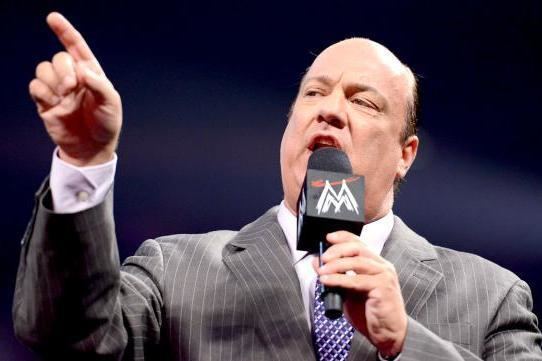 Paul heyman reveals his five favorite moments on wwe network
Early life
Paul Heyman was born on September 11, 1965 in Westchester County, New York, to Jewish parents Richard S. Heyman (died June 25, 2013), a prominent personal injury attorney, and Sulamita Heyman (died February 27, 2009), a Holocaust survivor. By age 11, he was running a mail order business selling celebrity and sports memorabilia from his home. While still a teenager, he fast-talked his way backstage at a World Wide Wrestling Federation event at Madison Square Garden as a photojournalist. He was paid by the company for several of his photographs. He graduated from Edgemont High School. He attended SUNY Purchase and worked on-air as an opinionated, controversial host at SUNY's radio station and also WARY-FM New York, radio station for Westchester Community College Westchester Community College; in 1985, at the age of 19, he became a photographer, then producer and promoter for the New York City nightclub Studio 54.
Early career (1987–1988)
Heyman decided he wanted to work in professional wrestling when he saw Vince McMahon interviewing Superstar Billy Graham. He began as a photographer when he was 13 and bought his own photo lab to take photos of pro wrestlers in New York. He published his own newsletter, The Wrestling Times Magazine, and wrote for third-party wrestling publications such as Pro Wrestling Illustrated. At the age of 14, he called Capitol Wrestling Corporation, the parent company of the World Wide Wrestling Federation, and obtained a backstage pass for Madison Square Garden, his first official work in pro wrestling. Heyman met Dusty Rhodes at a Jim Crockett Promotions taping, when he entered a production meeting. In 1985, Heyman was hired by New York Studio 54 as photographer. The same year, he became producer of Studio 54 and hosted the first Wrestle Party 85 show. He called Jim Crockett, who sent Ric Flair, Dusty Rhodes and Magnum TA. The show featured Bam Bam Bigelow's debut and an award to Flair.
At the urging of Bigelow, Heyman made his managerial debut on January 2, 1987, initially appearing on the Northeast independent circuit before moving to a more high-profile stint with Championship Wrestling from Florida in February 1987. There, he joined forces with Kevin Sullivan and Oliver Humperdink, and acquired the name Paul E. Dangerously because of his resemblance to Michael Keaton's character in Johnny Dangerously. After CWF was absorbed by Jim Crockett Promotions, Bigelow brought him to Memphis and the Continental Wrestling Association to manage Tommy Rich and Austin Idol in a heated feud with Jerry Lawler, a war which later carried over to the American Wrestling Association (AWA), with the Original Midnight Express (Dennis Condrey and Randy Rose) taking over for Idol and the face-turned Rich.
The Paul E. Dangerously gimmick was an extension of Heyman's own personality: a brash New Yorker with a yuppie attitude, often seen holding a mobile phone, which was occasionally used as a "foreign object" (according to Heyman, he decided to use the mobile phone as a weapon when he watched Gordon Gekko in Wall Street). After departing the AWA, Heyman went to the Alabama-based Continental Wrestling Federation. Heyman joined with Eddie Gilbert's Hot Stuff Inc. stable. Behind the scenes, Gilbert was the head booker of the promotion, and Heyman became his assistant. Heyman was also the head booker for Windy City Wrestling in Chicago and started developing a reputation as being an innovative television writer and producer.
World Championship Wrestling (1988–1993)
In 1988, Heyman jumped to Jim Crockett Promotions, where Dangerously again managed the Original Midnight Express in a feud with the new Midnight Express (Bobby Eaton and Stan Lane) and their manager, Jim Cornette, as well as managing "Mean" Mark Callous. He settled into the role of an announcer, joining Jim Ross to call the matches on WTBS' World Championship Wrestling and other programming. Heyman admitted he learned more working with Ross than from his previous mentors. While in-between stints in WCW, Heyman went to work for ICW as a writer, but was fired on his first day in the middle of his first TV taping.
In 1991, WCW needed to re-structure its "heels", so Heyman returned to the role as spokesman and ringside manager as the manager of the Dangerous Alliance (a new version of the Four Horsemen), with Rick Rude as the centerpiece of the stable. According to Heyman, he and Stone Cold Steve Austin learned their craft from Rude. Heyman led Rude to the United States title and the Anderson-Eaton tag team to the Tag Team titles. The Dangerous Alliance dominated WCW through most of 1992.
Eastern/Extreme Championship Wrestling (1993–2001)
After departing WCW, Heyman attempted to start a new promotion in Texas with Jim Crockett, Jr., but Crockett wanted to build a traditional wrestling brand while Heyman declared traditional wrestling was antiquated and a new take on the genre was needed.
At this time, Eddie Gilbert was a booker for a Philadelphia-based promotion, National Wrestling Alliance (NWA)'s Eastern Championship Wrestling, which he did under the ownership of a local pawn shop owner named Tod Gordon. Heyman came in to help Gilbert teach the younger wrestlers how to perform on interviews, but Gilbert's erratic behavior became too much for Gordon, who had a major falling out with Gilbert right before the "Ultra Clash" event on September 18, 1993. From that point forward, Heyman was in charge of the creative direction of the company. As Paul E. Dangerously, he managed a few wrestlers, including Sabu and 911.
A year later, the company was the flagship promotion of the struggling NWA. A tournament was scheduled to be held in August 1994 for the NWA World Heavyweight Championship, at an ECW-hosted event mostly featuring ECW wrestlers. The proposed outcome was the current ECW champion Shane Douglas becoming champion, but Heyman conspired with Douglas and Gordon without the knowledge of NWA president Dennis Coralluzzo to have Douglas (and by extension, ECW itself) publicly denounce the NWA and its "tradition" after winning the tournament. In his post-match speech, Douglas aggressively assaulted the title's lineage, throwing the belt itself down, proclaiming the NWA a "dead organization" and declaring his ECW title a world-level championship. The plan for this shoot screwjob was known only to those three.
That same week, Heyman and Tod Gordon rechristened the promotion, eliminating the regional branding "Eastern" and declaring the promotion Extreme Championship Wrestling. They broke the company away from the NWA, and ECW became its own entity. Heyman encouraged wrestlers to express their true feelings about the WWF, the NWA, and WCW. Heyman bought out Gordon and became sole owner of ECW. During his time in ECW, Heyman found an ally in Vince McMahon's WWF. McMahon had sent some WWF wrestlers to ECW (under WWF payroll) to develop them and was interested in some ECW wrestlers, such as Terry Gordy and 2 Cold Scorpio. McMahon paid Heyman $1,000 per week to rent Scorpio.
In the final days of ECW, Heyman did not appear on the show and was replaced as the leader of the backstage and creative by ECW wrestler Tommy Dreamer. ECW entered into bankruptcy in 2001 (just weeks after WCW was sold to WWF for $2,000,000, after AOL Time Warner wrote off over $100 million in debt), with the company $7,000,000 in arrears, with over $3,000,000 owed to the company by InDemand pay per view.
Commentator and writer (2001–2003)
Heyman became a broadcaster for the WWF, replacing Jerry Lawler. During that time, he resumed his storyline rivalry with Jim Ross. In July, while retaining his commentator role, Heyman recreated ECW as a stable, which then immediately merged with Shane McMahon's WCW to form the Alliance during the Invasion angle. Heyman was "fired" following the 2001 Survivor Series.
Heyman was the lead writer for SmackDown! from July 2002 to February 2003. On Heyman's 2014 WWE documentary Ladies and Gentleman, My Name is Paul Heyman, Heyman stated that the SmackDown! brand he was writing was beating Raw in ratings, merchandise and live show attendance during a time McMahon wanted real-life competition between the Raw and SmackDown! brands.
Managing Brock Lesnar (2002–2003)
While he was in WWE, Tazz spoke to him about Brock Lesnar, a WWE developmental wrestler. Heyman began mentoring Lesnar, and McMahon decided to make Heyman Lesnar's manager. Heyman helped Lesnar capture the Undisputed WWE Championship 126 days after Lesnar's main roster debut when Lesnar beat The Rock at SummerSlam to also become the youngest WWE Undisputed Champion at the time. At the Survivor Series, Heyman turned on Lesnar and allied himself with Big Show, while helping him win the title from Lesnar in the process.
SmackDown! General Manager (2003–2004)
After McMahon defeated his daughter Stephanie in October 2003 at the No Mercy pay-per-view, the storyline was that she was forced to resign from her position as General Manager (GM) of SmackDown!. Heyman returned to television to assume Stephanie McMahon's on-camera role as GM. On March 22, 2004, he appeared on Raw to take part in the annual WWE draft lottery. During the show he was drafted to RAW to work for RAW General Manager Eric Bischoff. Instead, he decided to "quit" rather than work for Bischoff, the man he cited for the death of ECW by raiding its talent. Heyman was replaced as SmackDown! General Manager by his former client Kurt Angle on March 25.
Ohio Valley Wrestling (2005–2006)
On July 10, 2005, it was reported that Heyman took over the positions of head booker and writer in Ohio Valley Wrestling, a developmental territory maintained by WWE. It was during this time that he forged a real-life friendship with CM Punk.
Return of ECW and departure (2005–2006)
On May 23, 2005, Heyman returned in a segment with Vince McMahon and Eric Bischoff announcing ECW One Night Stand, with Heyman in charge. On the May 22 episode of Raw, Heyman appeared as ECW Representative promoting One Night Stand. On May 25, 2006 it was announced that ECW would relaunch, as a third WWE brand. Heyman was in charge of the new brand on-camera but had minimal creative input off-camera as well. On the May 29 episode of Raw, during a face-off with Mick Foley, Heyman announced that he was granted a draft pick from both Raw and SmackDown! by Vince McMahon. His Raw draft pick was former ECW wrestler (and Money in the Bank contract holder) Rob Van Dam, and his SmackDown! draft pick was Kurt Angle. Heyman predicted that Van Dam would defeat John Cena at One Night Stand for the WWE Championship and then declare himself the new ECW World Heavyweight Champion.
At One Night Stand, Van Dam defeated Cena to win the WWE Championship. After Cena knocked an ECW referee unconscious, Edge (in a disguise) appeared and speared Cena through a table, before taking out SmackDown! referee Nick Patrick, allowing Van Dam to hit the Five-Star Frog Splash on Cena. With no referee available Heyman ran down the aisle to count the pinfall. The following night on Raw, Heyman confirmed that because the championship match was contested under "ECW rules" (which means, essentially, there are no rules) that the decision stands and RVD is the "Undisputed" WWE Champion. As the WWE Champion, Van Dam was the number one man in the reformed ECW, so on the debut of ECW on Sci Fi the next night Heyman, announced as an "ECW Representative", presented him with the re-instated ECW World Heavyweight Championship. Van Dam elected to keep both title belts and was recognized as both the WWE and ECW Champion.
Heyman traveled home from the RAW/ECW taping in South Carolina due to a behind-the-scenes dispute over ECW's only pay-per-view under WWE, December to Dismember, McMahon and Heyman clashed in front of several members of the writing team on McMahon's corporate jet the day after the pay per view. After allegedly turning down an offer from Stephanie McMahon to return to his post writing TV for WWE Developmental television shows, Heyman quietly parted ways with WWE in late 2006. The argument with Vince McMahon was over a disagreement over the Elimination Chamber match at December to Dismember. Heyman thought that the Big Show should be eliminated in the Elimination Chamber match by CM Punk via submission, in order to push the rising star. Big Show agreed with this idea, wanting to help push Punk's career, but Vince McMahon disagreed, and Punk was ultimately eliminated first.
Return to WWE (2012-present)
In April 2012, Brock Lesnar returned to WWE. Heyman returned to WWE on the May 7, 2012 episode of Raw as Lesnar's legal advisor, announcing that Lesnar had quit the company. Behind the scenes, Heyman had no interest at first in returning to WWE, as he still felt he held bad blood with a lot of the staff, but reconsidered after Lesnar requested his presence after a lackluster promo with John Laurinaitis. The following week on Raw, Heyman confronted Triple H, handing him a lawsuit from Lesnar for breaching of contract. Triple H responded by shoving Heyman into the ropes, leading Heyman to announce that he would file a lawsuit against Triple H for assault and battery. On the June 18 Raw, Heyman declined Triple H's challenge for a match against Lesnar at SummerSlam on Lesnar's behalf. Later that month, Heyman stated that Brock Lesnar will answer Triple H's challenge himself at Raw 1000. Lesnar would go on to defeat Triple H at SummerSlam.
On the September 3 episode of Raw, after CM Punk attacked John Cena, Heyman was seen driving the car Punk had entered. This began an alliance between CM Punk and Heyman. Heyman began accompanying Punk to the ring for his matches and promos. Because of the events of the previous weeks, on the February 11 episode of Raw, Heyman addressed the audience intending to resign from the company. CM Punk, however, convinced Heyman to not only stay with the company, but also to be in Punk's corner at the upcoming Elimination Chamber pay-per-view for his WWE Championship match.
Later, CM Punk earned the right to fight The Undertaker at WrestleMania 29 after winning a Fatal Four Way match at Old School Raw. In addition, Heyman's other client Brock Lesnar was booked for a No Holds Barred match against Triple H at WrestleMania, with Triple H's career on the line. At WrestleMania, both of Heyman's clients lost their matches. On the April 15 episode of Raw, Heyman announced Lesnar had challenged Triple H to a steel cage match at Extreme Rules. The following week, Triple H accepted the match and delivered a Pedigree to Heyman. As a response, Lesnar and Heyman invaded the headquarters of WWE and trashed Triple H's office. At Extreme Rules, Lesnar defeated Triple H with the help of Heyman.
Heyman announced Michael McGillicutty as the newest "Paul Heyman guy" on the May 20 Raw and gave him the new name of Curtis Axel. On the May 27 episode of Raw, Heyman appeared on the Highlight Reel with Chris Jericho, where Jericho challenged CM Punk to a match at Payback which Heyman accepted on Punk's behalf. The next week, Heyman and Jericho signed the contract to make it official. The same week on SmackDown, Jericho faced off against Curtis Axel. As Jericho was closing in on the victory, Heyman stood on the announcers table and yelled "It's clobbering time". Punk's music began to play, distracting Jericho long enough for Axel to pick up the victory.
At Payback, Heyman coached Axel during his match with Wade Barrett and The Miz for the Intercontinental Championship with Axel winning the match and the title. Heyman accompanied Punk to the ring later in the show for his match with Chris Jericho. After Payback, a WWE.com exclusive video aired with Punk telling Heyman that he is his friend and not his client. On the June 17 episode of Raw, Punk challenged Alberto Del Rio, mentioning that he did not want Heyman managing him anymore. Following Punk's match, he was attacked by Lesnar. The next week on Raw, Punk demanded answers from Heyman, who swore he did not ask Lesnar to attack him. Punk forgave Heyman and then faced Darren Young and, following his win, was attacked by Titus O'Neil until Curtis Axel saved him, to Punk's chagrin. Heyman announced that he would team with Axel against The Prime Time Players the next week, again to Punk's disapproval.
At Money in the Bank, Heyman betrayed CM Punk, costing him his chance at the Money in the Bank briefcase by hitting him three times with a ladder, knocking Punk off the ladder when he was ascending. On the August 5 episode of Raw, Punk retaliated by choking Heyman while Heyman was in Curtis Axel's corner during a match. This prompted Lesnar to enter the ring and attack Punk. Heyman later challenged Punk to a 1-on-1 match for the next week's Raw, which Punk accepted. However, this was revealed to be a trap when Lesnar appeared prior to the match. The plan was foiled, however, when Heyman dared CM Punk to come into the ring and accept the challenge as CM Punk, who had anticipated the trap and hid under the ring, emerged and attacked Lesnar. However, Punk failed to get his hands on Heyman as Curtis Axel came to Heyman's aid. This led to a match between Lesnar and Punk at SummerSlam, which Lesnar won after interference from Heyman.
Heyman and Axel delivered a brutal assault to Punk on Raw the following week, with Heyman breaking a kendo stick over Punk's back while Punk was handcuffed. Heyman was then booked to team with Axel against CM Punk in an elimination handicap match at Night of Champions. Heyman tried various times to get out of the match, which caused General Manager Brad Maddox to make the match into a no disqualification elimination handicap match. At Night of Champions, Punk eliminated Axel (who had been forced to defend his Intercontinental Championship against Kofi Kingston earlier in the night), leaving Heyman alone with Punk. After a receiving a beating from Punk and being placed in handcuffs, just as Heyman did to Punk weeks before, Punk was about to attack Heyman with a kendo stick when Ryback interfered and cost Punk the match by putting Punk through a table.
At Battleground, Punk pinned Ryback after a low blow. At Hell in a Cell, Punk defeated both Ryback and Heyman and after the match attacked Heyman on top of the cell, putting an end to their feud. On the November 11, 2013 episode of Raw, Heyman stated that he was no longer with Ryback as Ryback never officially accepted his proposal to become a "Paul Heyman Guy". After that, CM Punk came out to once again beat Heyman with a kendo stick. The following night on SmackDown, Heyman formally announced to Curtis Axel and Ryback that they were no longer Paul Heyman guys, therefore marking the end of Axel's association with Heyman as he continued to team with Ryback. Heyman returned on the December 30 edition of Raw alongside Brock Lesnar, who attacked Mark Henry. He stood by Lesnar as he feuded with Big Show and The Undertaker in the first four months of 2014. Lesnar ended The Undertaker's undefeated streak at WrestleMania XXX; this was Undertaker's first loss at a WrestleMania, as he previously had a record of 21 wins.
On the Raw following WrestleMania, Cesaro revealed himself to be a "Paul Heyman Guy". Cesaro eventually declared himself no longer a "Paul Heyman Guy" on the July 21 edition of Raw. After Triple H announced that Randy Orton would challenge John Cena at SummerSlam, Roman Reigns came out and fought with Orton backstage. Heyman then came out and told Triple H to implement "Plan C" which was the return of Lesnar, who would have a match against Cena at SummerSlam. Lesnar defeated Cena at the pay-per-view to win the WWE World Heavyweight Championship.
At Royal Rumble, Heyman was at ringside when Lesnar retained his WWE World Heavyweight Championship against Cena and Seth Rollins. At WrestleMania 31 Heyman was at ringside when Lesnar defended his WWE World Heavyweight Championship against the 2015 Royal Rumble winner Roman Reigns, Lesnar was unsuccessful as Rollins cashed in his Money in the Bank briefcase and made the match a Triple Threat match, Rollins pinned Reigns for the win. The next night on Raw, Lesnar was suspended after he demanded a rematch for the title and attacked several innocent people.
In July, Heyman and Lesnar returned to the WWE after Lesnar was named the #1 contender to the WWE World Heavyweight Championship, igniting a feud between Lesnar and Rollins and turning both Lesnar and Heyman face in the process. At WWE Battleground, Lesnar defeated Rollins by disqualification, after The Undertaker returned and attacked Lesnar. The Undertaker further explained his actions as revenge not for defeating the streak but over Heyman's constant taunting. At SummerSlam, Heyman was at ringside when the match between Brock Lesnar and The Undertaker ended in controversy; the bell was rung as The Undertaker tapped out, but the referee did not see it. This allowed The Undertaker to defeat Lesnar after he passed out to Hell's Gate. At Hell in a Cell, Heyman was present when Lesnar defeated Undertaker in the rematch, ending their feud.
Heyman returned with Brock Lesnar on the January 11, 2016 Raw, and was ringside with Lesnar for the Royal Rumble. Lesnar was eliminated in the match by Bray Wyatt, after interference by the rest of The Wyatt Family. He accompanied Lesnar to WrestleMania 32 with Lesnar defeating Dean Ambrose in a No Holds Barred Street Fight. On July 19 at the 2016 WWE draft, Lesnar and Heyman were drafted to Raw. Heyman returned alongside Lesnar on the August 1 edition of Raw hyping the Lesnar-Orton match at Summerslam while Lesnar took an RKO from Randy Orton. On the October 31 edition of Raw, Heyman and Rusev confronted Goldberg. Heyman was speared by Goldberg and later taken by ambulance to a hospital in Hartford, Connecticut. On the 31 July edition of Raw, Heyman appeared with Lesnar to announce to acting authority figure Kurt Angle that should Lesnar lose the championship at SummerSlam, they will both depart from the company. At Summerslam, Lesnar defeated Roman Reigns, Samoa Joe, and Braun Strowman in a Fatal 4-Way to retain the Universal Championship.
Other media
Heyman launched a multimedia project with the paper called The Heyman Hustle. It features video of Heyman interacting with celebrities from various fields of entertainment on the streets of New York City, as well as regular writings of his take on the world of professional wrestling. After successful viral campaigns with EA, The Looking4Larry Agency became the agency of record for THQ video games, where Heyman and Stuart wrote, directed, and produced viral videos for THQ games such as WWE All Stars, WWE '12, and WWE '13. In 2011, he worked with Brock Lesnar again, this time collaborating with him on Lesnar's autobiography, Death Clutch: My Story of Determination, Domination, and Survival.
Heyman has appeared in the following video games: WWE Day of Reckoning; WWE SmackDown! vs. Raw, WWE 2K14, WWE 2K15, WWE 2K16, WWE 2K17, and will appear in WWE 2K18.
He portrayed a sports announcer in 2002's Rollerball. Heyman was later chosen by I Am Legend executive producer Michael Tadross to play "Gino" in the film adaptation of the long-running Off-Broadway show Tony n' Tina's Wedding, after a family emergency forced the original actor to pull out.
Personal life
Heyman is a single parent of two children, a daughter named Azalea (born July 31, 2002) and a son named Jacob (born May 28, 2004).
In wrestling
Wrestlers managed ("Paul Heyman Guys")
Stables and tag teams managed
The Original Midnight Express (Dennis Condrey and Randy Rose)
The New Original Midnight Express (Randy Rose and Jack Victory)
The Samoan Swat Team
The Dangerous Alliance
The New Dangerous Alliance (ECW Version) Eddie Gilbert, Jimmy Snuka, Don Muraco, and The Dark Patriot
The Third Dangerous Alliance (ECW, final version) 911, Sabu, and Tazmainiac
Team Angle
The Motor City Madmen
The Dudley Boyz
Nicknames
"The Advocate" – while managing Brock Lesnar
"The Mad Scientist"
"The Calm Before The Storm"
"The Microphone Fiend"
"The Messiah of a New Breed Unleashed"
"The Rabbi of the Revolution"
"The Swinging Schlong of the Extreme"
"The Voice of the Voice of the Voiceless" – while managing CM Punk
"The GodFather Of ECW"
"The One Behind the One in 21-1"
"The Walrus"
Entrance themes
"This is Extreme" by Harry Slash & The Slashtones
"Balls to the Wall" by Chimaira
"Enforcer" by Jim Johnston (as Brock Lesnar's manager; April 8, 2002 - June 3, 2002)
"Next Big Thing" by Jim Johnston (as Brock Lesnar's manager; June 10, 2002 – November 17, 2002; May 7, 2012 – August 20, 2012)
"Big" by Jim Johnston (as Big Show's manager; November 19, 2002 – February 23, 2003)
"Mental" by Bryan New (as SmackDown General Manager; 2003–2004)
"Cult of Personality" by Living Colour (as CM Punk's manager; September 3, 2012 – July 14, 2013; March 3, 2014)
"Next Big Thing (Remix)" by Jim Johnston (as Brock Lesnar's manager; 2013–present)
"Reborn" by CFO$ (as Curtis Axel's manager; May 20, 2013 – November 16, 2013)
"Meat on the Table" by Jim Johnston (as Ryback's manager; September 15, 2013 - November 16, 2013)
"Swiss Made" by CFO$ (as Cesaro's manager; April 21, 2014 – July 21, 2014)
Awards and accomplishments
Pro Wrestling Illustrated
Manager of the Year (1992)
Wrestling Observer Newsletter
Best Booker (1994–1997, 2002)
Best on Interviews (2013, 2014)
Best Non-Wrestler (2001, 2002, 2004, 2012–2014)
Wrestling Observer Newsletter Hall of Fame (Class of 2005)
References
Paul Heyman Wikipedia
(Text) CC BY-SA