Nationality

American




Occupation

Poet





Name

Paul-Henri Campbell




Role

Author







Full Name

Paul-Henri Campbell




Born

1982

Boston, Massachusetts




Books

Space Race - Gedichte: Poems, space race




Similar People

Anton G Leitner, Michael Augustin, Helmut Krausser, Ilma Rakusa, Ulla Hahn
Bayerischer Kunstförderpreis 2017 Literatur Paul Henri Campbell
Paul-Henri Campbell (born 1982) is a German-American author. He is a bilingual author of poetry and prose in English and German. He studied classical philology, with a concentration on ancient Greek, as well as Catholic theology at the National University of Ireland in Maynooth and at the Goethe University in Frankfurt am Main.
Contents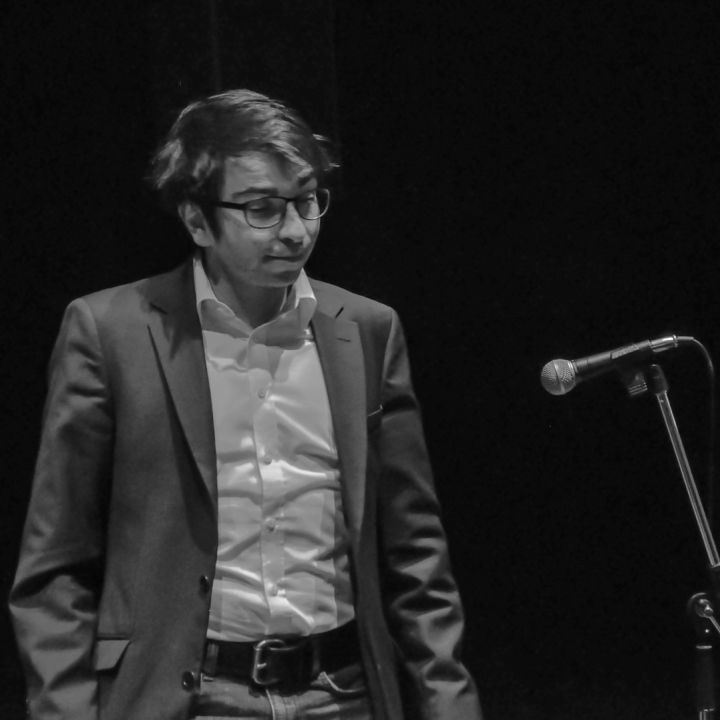 His work has led him on the search for modern-day mythologies. He describes his approach as mythical realism. Campbell's contributions have been featured and published in German and American literary magazines including Lichtungen, World Literature Today, Hessischer Literaturebote, entwürfe, and Cordite Poetry Review.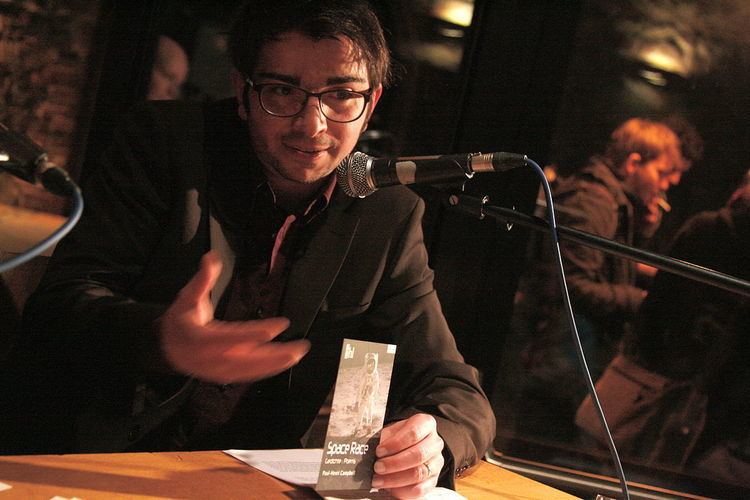 Personal life
Campbell was born in 1982 in Boston, Massachusetts to a former U. S. Army officer and a German nurse. He grew up in Massachusetts and moved with his family to Germany, where he completed his final secondary school examinations (Abitur) in Bavaria. Campbell was born with a serious heart condition and has carried a pacemaker since the age of 24. He also had a life-threatening brain tumor removed at the Boston Children's Hospital at age 10, and has been epileptic ever since. Currently, he is preparing a dissertation in Foundational Theology at the Jesuit Seminary, Sankt Georgen, in Frankfurt/Main, Germany.
Works and views
Alongside essays and narrative prose, Campbell mainly writes poetry. His poetry is based on modern-day mythologies that are staged in a number of scenic impressions like a sequence of snapshots. In doing so, he is close to the Symbolist tradition and the poetry of things (German: Dinggedicht). Inspired by Stéphane Mallarmé's poem Un Coup de Dés, Campbell is interested in poetry as language in print, that is: the relationship between poetic language and medium representing it. The characters making up a word or a line thus are to play with the surface of the pages holding them. In this way, Campbell attempts at highlighting the materiality of language (the materiality of the logos) as a significant and constitutive element of poetry. For this reason, his poems are never isolated pieces, but part in a large poetic movement, such as the cycle or a book dedicated to only a single theme. His lyrical themes involve things like the Pontiac Firebird Trans-Am, the A-train of the New York subway system, the aircraft carrier USS Kitty Hawk and speed-dating, or the Concorde. His poetry collection entitled Space Race, a lyrical incarnation of the mythologies surrounding the 20th-century pursuit of the moon, comprises precisely this tactic of conceptualization. The main focus is not on the individual poem, but its compositional place, position, and significance within the entire breath of a publication.
In January 2013, Paul-Henri Campbell has been called onto the editorial board of DAS GEDICHT, one of largest poetry magazines in the German language.[12] Together with Michael Augustin and Anton G. Leitner he initiated the annual anthology DAS GEDICHT chapbook. German Poetry Now. Its goal is to present contemporary German poetry to an international audience in English translation.
Awards
2012 Dichtungsring, Bonn (Germany): Award in Translation.
2012 Poet-in-Residence, Dresden (Germany) (Finalist together with Carl-Christian Elze and Róža Domašcyna)
Author
Duktus Operandi. Poetry, ATHENA-Verlag, Oberhausen 2010.
Meinwahnstraße. Short Stories, fhl-Verlag, Leipzig 2011.
Space Race. Gedichte: Poems, fhl-Verlag, Leipzig 2012.
space race. Gedichte, (new edition), Allitera Verlag, Munich 2015.
Benedikt XVI. Audio Book, (speakers: Andreas Herrler and Mirko Kasimir), Monarda Publishing House, Halle/Saale 2012.
At the End of Days | Am Ende der Zeilen. Gedichte:Poetry, fhl-Verlag, Leipzig 2013.
nach den narkosen | after anesthesia. Wunderhorn Verlag, Heidelberg 2017.
Editor/Translator
Paul-Henri Campbell (ed.): Sottorealism. Aris Kalaizis, Imhof-Verlag, Petersberg 2013.[13]
Ludwig Steinherr: All Ears, Lyrikedition 2000, Munich 2013 (translated by Paul-Henri Campbell).[14]
Michael Augustin, Anton G. Leitner, Paul-Henri Campbell (eds.): DAS GEDICHT chapbook. German Poetry Now, Weßling/Munich 2014.[15]
References
Paul-Henri Campbell Wikipedia
(Text) CC BY-SA