Occupation

Novelist and poet

Literary movement

Postmodernism







Born

Paul Benjamin Auster February 3, 1947 (age 68)

Newark, New Jersey

, United States (

1947-02-03

)

Pen name

Paul QueenPaul Benjamin

Genre

Absurdist fiction, crime fiction, mystery fiction

Children

Sophie Auster, Daniel Auster

Movies

Smoke, Blue in the Face, Lulu on the Bridge

Books

The Book of Illusions, Moon Palace, The Brooklyn Follies, The Invention of Solitude, Leviathan




Similar People
Paul auster the meanness of new york
Paul Benjamin Auster (born February 3, 1947) is an American writer and director whose writing blends absurdism, existentialism, crime fiction, and the search for identity and personal meaning. His notable works include The New York Trilogy (1987), Moon Palace (1989), The Music of Chance (1990), The Book of Illusions (2002), and The Brooklyn Follies (2005). His books have been translated into more than forty languages.
Contents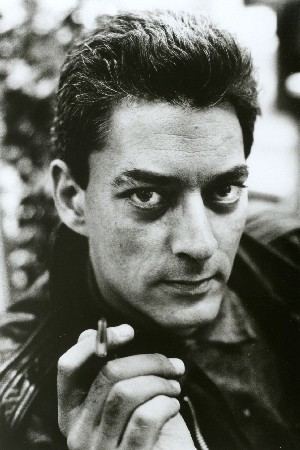 Paul auster talks at google
Early life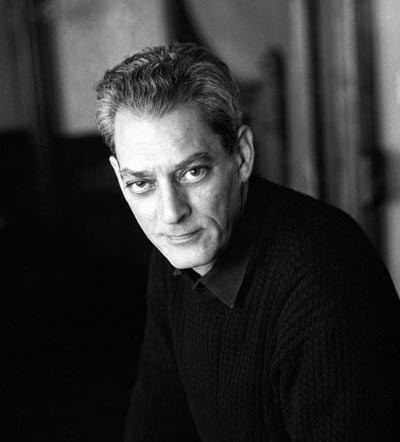 Paul Auster was born in Newark, New Jersey, to Jewish middle-class parents of Polish descent, Queenie (née Bogat) and Samuel Auster. He is the older cousin of conservative columnist Lawrence Auster. He grew up in South Orange, New Jersey and Newark and graduated from Columbia High School in Maplewood.
Career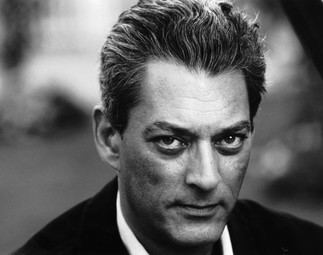 After graduating from Columbia University in 1970, he moved to Paris, France where he earned a living translating French literature. Since returning to the U.S. in 1974, he has published poems, essays, and novels of his own, as well as translations of French writers such as Stéphane Mallarmé and Joseph Joubert.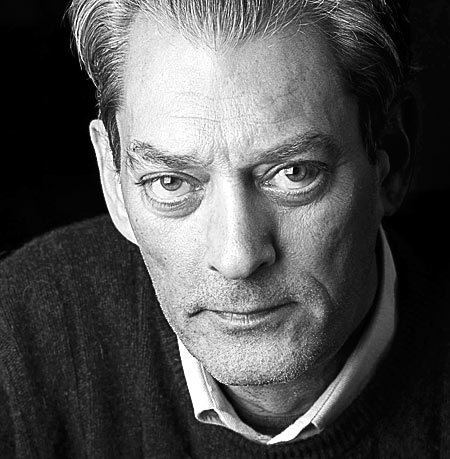 Following his acclaimed debut work, a memoir entitled The Invention of Solitude, Auster gained renown for a series of three loosely connected detective stories published collectively as The New York Trilogy. These books are not conventional detective stories organized around a mystery and a series of clues. Rather, he uses the detective form to address existential issues and questions of identity, space, language, and literature, creating his own distinctively postmodern (and critique of postmodernist) form in the process. Comparing the two works, Auster said, "I believe the world is filled with strange events. Reality is a great deal more mysterious than we ever give it credit for. In that sense, the Trilogy grows directly out of The Invention of Solitude."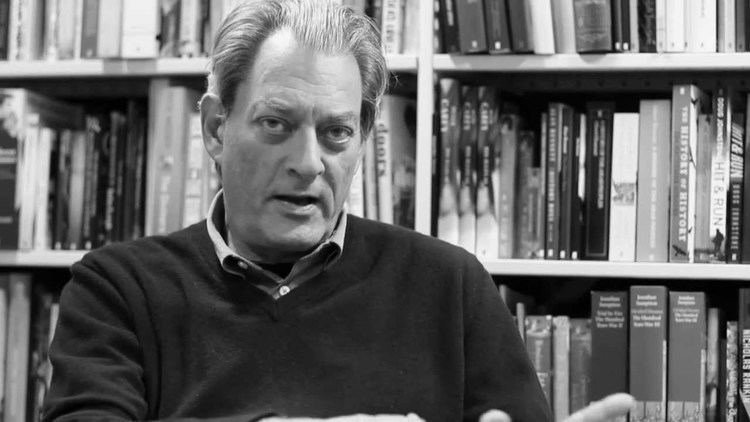 The search for identity and personal meaning has permeated Auster's later publications, many of which concentrate heavily on the role of coincidence and random events (The Music of Chance) or increasingly, the relationships between people and their peers and environment (The Book of Illusions, Moon Palace). Auster's heroes often find themselves obliged to work as part of someone else's inscrutable and larger-than-life schemes. In 1995, Auster wrote and co-directed the films Smoke (which won him the Independent Spirit Award for Best First Screenplay) and Blue in the Face. Auster's more recent works, Oracle Night (2003), The Brooklyn Follies (2005), and the novella Travels in the Scriptorium, have also met critical acclaim.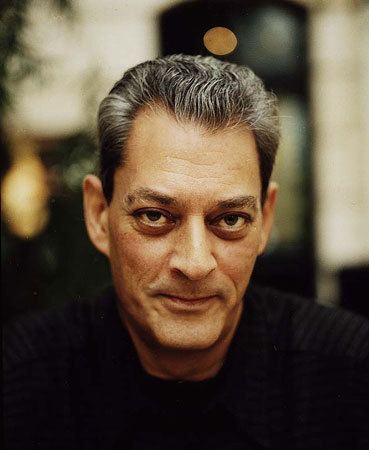 He was on the PEN American Center Board of Trustees from 2004-2009, and Vice President during 2005-2007.
As of November 2010, Auster has been at work on a new novel, but has said that in the past few years he has found it harder to come up with ideas: "I used to have a backlog of stories, but a few years ago I found the drawers were empty. I guess I'm getting to the point where I tell myself if I can't write another book it's not a tragedy. Does it matter if I publish 16 or 17 novels? Unless it's absolutely urgent, there's no point in writing."
In 2012, Auster was quoted as saying in an interview that he would not visit Turkey to protest its treatment of journalists. The Turkish Prime Minister Recep Tayyip Erdoğan replied: "As if we need you! Who cares if you come or not?" Auster responded: "According to the latest numbers gathered by International PEN, there are nearly one hundred writers imprisoned in Turkey, not to speak of independent publishers such as Ragıp Zarakolu, whose case is being closely watched by PEN Centers around the world".
Auster's most recent memoir, A Life in Words, will be published in October 2017 by Seven Stories Press. It discusses primarily the craft of writing in relation to Auster's own life, and is based on Auster's dialogues with I.B. Siegumfeldt from 2011 until the book's publication, while the latter was working to found the Center for Paul Auster Studies at the University of Copenhagen.
Themes
According to a dissertation by Heiko Jakubzik at the University of Heidelberg, two central influences in Paul Auster's writing are Jacques Lacan's psychoanalysis, and the American transcendentalism of the early to middle 19th century, as exemplified by Henry David Thoreau and Ralph Waldo Emerson.
Lacan's theory declares that we enter the world through words, that we observe the world through our senses, but the world we sense is structured (mediated) in our mind through language. Thus our unconscious also is structured as a language. This leaves us with a sense of anomaly; we can only perceive the world through language, but we have the feeling that something is missing. This is the sense of being outside language. The world can only be constructed through language, but it always leaves something uncovered, something that cannot be told or be thought of, and may only be sensed. This is one of the central themes of Paul Auster's writing.
Lacan is considered to be one of the key figures of French poststructuralism. Some academics are keen to discern traces of other poststructuralist philosophers throughout Auster's oeuvre, mainly Jacques Derrida, Jean Baudrillard and Michel de Certeau, although Auster has claimed to find such philosophies "'unreadable".
The transcendentalists believed that the symbolic order of civilization has separated us from the natural order of the world, and that by moving into nature, as Thoreau did, as he described in Walden, it would be possible to return to this natural order.
The common factor of both ideas is the question of the meaning of symbols for human beings. Auster's protagonists are often writers who establish meaning in their lives through writing, and they try to find their place within the natural order, to be able to live within "civilization" again.
Edgar Allan Poe, Samuel Beckett and Herman Melville have also had a strong influence on Auster's writing. Not only do their characters reappear in Auster's work (such as William Wilson in City of Glass or Hawthorne's Fanshawe in The Locked Room, both from The New York Trilogy), Auster also uses variations on the themes of these writers.
Paul Auster's reappearing subjects are:
coincidence
frequent portrayal of an ascetic life
a sense of imminent disaster
an obsessive writer as central character or narrator
loss of the ability to understand
loss of language
loss of money - having a lot, but losing it little by little without earning some new money any more
depiction of daily and ordinary life
failure
absence of a father
writing and story telling, metafiction
American history
American space
Coincidence
Auster claims that people are so influenced by the continuity among them that they do not see the elements of coincidence, inconsistency and contradiction in their own lives. He writes, "This idea of contrasts, contradictions, paradox, I think, gets very much to the heart of what novel writing is for me. It's a way for me to express my own contradictions."
Failure
Failure, in Paul Auster's works, is not just the opposite of the happy ending. In Moon Palace and The Book of Illusions, it comes from the individual's uncertainty about the status of their own identity. The protagonists start a search for their own identity and reduce their life to the absolute minimum. From this zero point they gain new strength and start their new life, and they also are able to regain contact with their surroundings. A similar development may also be seen in City of Glass and The Music of Chance. Failure in this context is not the "nothing", it is the beginning of something all new.
Identity/subjectivity
Auster's protagonists often go through a process which reduces their support structure to an absolute minimum. They sever all contact with family and friends, go hungry, and lose or give away all their belongings. Out of this state of "nothingness", they either acquire new strength to reconnect with the world, or they fail and disappear for good.
But in the end, he manages to resolve the question for himself - more or less. He finally comes to accept his own life, to understand that no matter how bewitched and haunted he is, he has to accept reality as it is, to tolerate the presence of ambiguity within himself.
Reception
"Over the past twenty-five years," opined Michael Dirda in The New York Review of Books in 2008, "Paul Auster has established one of the most distinctive niches in contemporary literature." Dirda also has extolled his loaded virtues in The Washington Post:
Ever since City of Glass, the first volume of his New York Trilogy, Auster has perfected a limpid, confessional style, then used it to set disoriented heroes in a seemingly familiar world gradually suffused with mounting uneasiness, vague menace and possible hallucination. His plots — drawing on elements from suspense stories, existential récit, and autobiography — keep readers turning the pages, but sometimes end by leaving them uncertain about what they've just been through.
Literary critic James Wood, however, offers Auster little praise in his piece "Shallow Graves" in the November 30, 2009, issue of The New Yorker:
What Auster often gets instead is the worst of both worlds: fake realism and shallow skepticism. The two weaknesses are related. Auster is a compelling storyteller, but his stories are assertions rather than persuasions. They declare themselves; they hound the next revelation. Because nothing is persuasively assembled, the inevitable postmodern disassembly leaves one largely untouched. (The disassembly is also grindingly explicit, spelled out in billboard-size type.) Presence fails to turn into significant absence, because presence was not present enough.
Dirda and Wood—both based in the United States—assess Auster's literary qualities more than his view of American society, which cultural historian Morris Berman suggests is the basis for his European popularity:
It's interesting that the theme of Paul Auster's novels is that American society is incoherent, that it lacks a true identity, and that it's nothing more than a hall of mirrors. He's been saying that for decades and by and large Americans don't know who Paul Auster is and they don't read him. Auster is tremendously popular in Europe, he's been translated into more than twenty languages: those are the bulk of his sales. Americans are not interested in this kind of perception.
Personal life
Auster was married to the writer Lydia Davis. They have one son together, Daniel Auster.
Auster and his second wife, writer Siri Hustvedt (the daughter of professor and scholar Lloyd Hustvedt), were married in 1981, and they live in Brooklyn. Together they have one daughter, Sophie Auster.
Awards
1989 Prix France Culture de Littérature Étrangère for The New York Trilogy
1990 Morton Dauwen Zabel Award from the American Academy of Arts and Letters
1991 PEN/Faulkner Award for Fiction finalist for The Music of Chance
1993 Prix Médicis Étranger for Leviathan
1996 Bodil Awards - Best American Film: Smoke
1996 Independent Spirit Award - Best First Screenplay: Smoke
1996 John William Corrington Award for Literary Excellence
2001 IMPAC Award longlist for Timbuktu
2003 Fellow of the American Academy of Arts and Sciences
2004 IMPAC Award shortlist for The Book of Illusions
2005 IMPAC Award longlist for Oracle Night
2006 Prince of Asturias Award for Literature
2006 Elected to the American Academy of Arts and Letters for Literature
2007 Honorary doctor from the University of Liège
2007 IMPAC Award longlist for The Brooklyn Follies
2007 Commandeur de l'Ordre des Arts et des Lettres
2008 IMPAC Award longlist for Travels in the Scriptorium
2009 Premio Leteo (León, Spain).
2010 Médaille Grand Vermeil de la ville de Paris
2010 IMPAC Award longlist for Man in the Dark
2011 IMPAC Award longlist for Invisible
2012 IMPAC Award longlist for Sunset Park
2012 NYC Literary Honors for fiction
2017 Booker Prize longlist for "4321"
Fiction
Squeeze Play (1982) (Written under pseudonym Paul Benjamin)
The New York Trilogy (1987)
City of Glass (1985)
Ghosts (1986)
The Locked Room (1986)
Moon Palace (1989)
The Music of Chance (1990)
Auggie Wren's Christmas Story (1990)
Leviathan (1992)
Mr. Vertigo (1994)
Timbuktu (1999)
The Book of Illusions (2002)
Oracle Night (2003)
The Brooklyn Follies (2005)
Travels in the Scriptorium (2006)
Man in the Dark (2008)
Invisible (2009)
Sunset Park (2010)
Day/Night (2013)
4 3 2 1 (2017)
Poetry
Unearth (1974)
Wall Writing (1976)
Fragments from the Cold (1977)
Facing the Music (1980)
Disappearances: Selected Poems (1988)
Ground Work: Selected Poems and Essays 1970-1979 (1991)
Collected Poems (2007)
Screenplays
The Music of Chance (film) (1993)
Smoke (1995)
Blue in the Face (1995)
Lulu on the Bridge (1998)
Essays, memoirs, and autobiographies
The Invention of Solitude (1982)
The Art of Hunger (1992)
The Red Notebook (1995) (The Red Notebook was originally printed in Granta (44)). (1993).
Hand to Mouth (1997)
Collected Prose (contains The Invention of Solitude, The Art of Hunger, The Red Notebook, and Hand to Mouth as well as various other previously uncollected pieces) (first edition, 2005; expanded second edition, 2010)
Winter Journal (2012)
Here and Now: Letters, 2008–2011 (2013) A collection of letters exchanged with J. M. Coetzee.
Report from the Interior (2013)
A Life in Words: In Conversation with I. B. Siegumfeldt (2017)
Edited collections
The Random House Book of Twentieth-Century French Poetry (1982)
True Tales of American Life (First published under the title I Thought My Father Was God, and Other True Tales from NPR's National Story Project) (2001)
Translations
"The Uninhabited: Selected Poems of André du Bouchet" (1976)
Life/Situations, by Jean-Paul Sartre, 1977 (in collaboration with Lydia Davis)
A Tomb for Anatole, by Stéphane Mallarmé (1983)
Chronicle of the Guayaki Indians (1998) (translation of Pierre Clastres' ethnography Chronique des indiens Guayaki)
The Notebooks of Joseph Joubert (2005)
Vicious Circles: Two fictions & "After the Fact", by Maurice Blanchot, 1999
Fits and Starts: Selected Poems of Jacques Dupin, translated by Paul Auster, Living Hand Editions, 1974
Miscellaneous
The Story of My Typewriter with paintings by Sam Messer (2002)
"The Accidental Rebel" (Wed. April 23 article in New York Times)
"ALONE" (2015) Prose piece from 1969 published in six copies along with "Becoming the Other in Translation" (2014) by Siri Hustvedt. Published by Danish small press Ark Editions
Other media
In 1993, a movie adaptation of The Music of Chance was released. Auster features in a cameo role at the end of the film.
In 1994 City of Glass was adapted as a graphic novel by artist David Mazzucchelli and Paul Karasik. Auster's friend, noted cartoonist Art Spiegelman, produced the adaptation.
From 1999 to 2001, Auster was part of NPR's "National Story Project", a monthly radio show in which, together With NPR correspondent Jacki Lyden, Auster read stories sent in by NPR listeners across America. Listeners were invited to send in stories of "anywhere from two paragraphs to two pages" that "must be true", from which Auster later selected entries, edited them and subsequently read them on the air. Auster read over 4,000 stories submitted to the show, with a few dozen eventually featured on the show and many more anthologized in two 2002 books edited by Auster.
Jazz trumpeter and composer Michael Mantler's 2001 album Hide and Seek uses words by Auster from the play of the same name.
Paul Auster narrated "Ground Zero" (2004), an audio guide created by the Kitchen Sisters (Davia Nelson and Nikki Silva) and Soundwalk and produced by NPR, which won the Dalton Pen Award for Multi-media/Audio, (2005), and was nominated for an Audie Award for best Original Work, (2005).
Austrian composer Olga Neuwirth's composition ... ce qui arrive ... (2004) combines the recorded voice of Paul Auster with ensemble music and live electronics by Markus Noisternig and Thomas Musil (Institute of Electronic Music and Acoustics (IEM)). Paul Auster is heard reading from his books Hand to Mouth and The Red Notebook, either as straight recitation, integrated with other sounds as if in a radio play, or passed through an electronically realized string resonator so that the low tones interact with those of a string ensemble. A film by Dominique Gonzalez-Foerster runs throughout the work featuring the cabaret artist and actress Georgette Dee.
In 2005 his daughter, Sophie, recorded an album of songs in both French and English, entitled Sophie Auster, with the band One Ring Zero. The lyrics of three of the songs (in English) are by Paul Auster; and he also provided for the accompanying booklet translations of several French poems which form the lyrics of other songs on the album.
Paul Auster's voice may be heard on the 2005 album entitled We Must Be Losing It by The Farangs. The two tracks are entitled "Obituary in the Present Tense" and "Between the Lines".
On the 2006 album As Smart as We Are by New York band One Ring Zero, Auster wrote the lyrics for the song "Natty Man Blues" based on Cincinnati poet Norman Finkelstein.
In 2006 Paul Auster directed the film The Inner Life of Martin Frost, based on an original screenplay by him. It was shot in Lisbon and Azenhas do Mar and starred David Thewlis, Iréne Jacob, and Michael Imperioli as well as Auster's daughter Sophie. Auster provided the narration, albeit uncredited. The film premiered at the European Film Market, as part of the 2007 Berlinale in Berlin, Germany on February 10, 2007, and opened in New York City on September 7 of the same year.
The lyrics of Fionn Regan's 2006 song Put A Penny In The Slot mention Auster and his novella Timbuktu.
In the 2008 Russian film Плюс один (Plus One), the main character is in the process of translating one of Auster's books.
In the 2009 documentary Act of God, Auster is interviewed on his experience of being struck by lightning as a boy.
References
Paul Auster Wikipedia
(Text) CC BY-SA