Stand up for what you really believe in patrick soon shiong entspresso
Patrick Soon-Shiong (Chinese: 黃馨祥; pinyin: Huáng Xīnxiáng, [xu̯ɑ̌ŋ ɕín ɕi̯ɑ̌ŋ]; born July 29, 1952) is a South African-born American surgeon, professor and researcher, entrepreneur, businessman, and philanthropist. He is currently chair of NantWorks, LLC, Executive Director of the Wireless Health Institute at the University of California at Los Angeles, an Adjunct Professor of Surgery at UCLA, and a visiting Professor at the Imperial College London. He is also chair of the Chan Soon-Shiong Family Foundation and chair and CEO of the Chan Soon-Shiong Institute for Advanced Health, National LambdaRail, and the Healthcare Transformation Institute. Soon-Shiong has been a minority owner of the Los Angeles Lakers since 2010. In April 2016, the Los Angeles Times reported him to be one of the highest paid CEOs for 2015. As of November 2016, Soon-Shiong was estimated by Forbes as having a net worth of US$9 billion, ranking him #47 among US billionaires. As of December 9th, 2016, Dr. Soon-Shiong has 230 issued USA and international patents, with 92 in the United States and 138 international.
Contents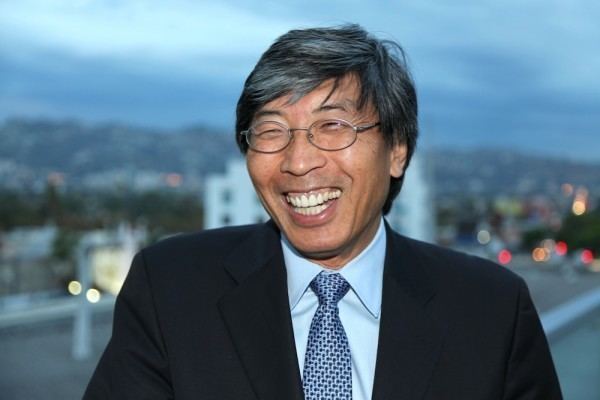 Master's Commencement Speaker: Patrick Soon Shiong
Early life and education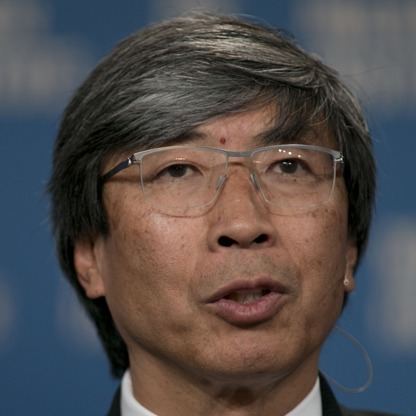 Soon-Shiong was born in Port Elizabeth, South Africa to Chinese immigrant parents who fled from China during the Japanese occupation in World War II. His parents were originally from Toisan in Guangdong, China, from among the Hakka people and language group. He graduated from high school at age 16.
University and post-graduate training/medicine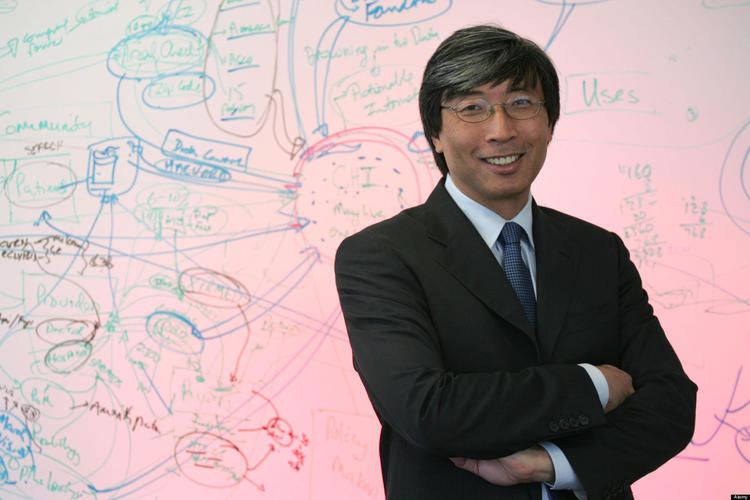 Soon-Shiong studied on scholarship and graduated 4th out of his class of 189 from the University of Witwatersrand, receiving a combined Bachelor of Medicine, Bachelor of Surgery (MBBCh) medical degree at age 23. He completed his medical internship at Johannesburg's General Hospital. He then studied at the University of British Columbia, where he earned a MSc degree, with research awards from the American College of Surgeons, the Royal College of Physicians and Surgeons of Canada, and the American Association of Academic Surgery (the first resident of the university to do so). He moved to the United States and began surgical training at University of California, Los Angeles (UCLA), and became a board-certified surgeon. Soon-Shiong is a Fellow of the Royal College of Surgeons (Canada) and a Fellow of the American College of Surgeons.Soon-Shiong joined UCLA Medical School in 1983 and served on that faculty until 1991, during which time he was a practicing transplant surgeon. Between 1984 and 1987, he served as an associate investigator at the Center for Ulcer Research and Education. Soon-Shiong performed the first whole-pancreas transplant done at UCLA, and he developed and first performed the experimental Type 1 diabetes-treatment known as encapsulated-human-islet transplant, and the "first pig-to-[hu]man islet-cell transplant in diabetic patients." After a period in industry, he returned to UCLA in 2009, serving as a professor of microbiology, immunology, molecular genetics and bioengineering until this date. Soon-Shiong served as a Visiting Professor at Imperial College, London in 2011.
Entrepreneurial activities
In 1991, Soon-Shiong left UCLA to start a diabetes and cancer biotechnology firm. This led to the founding in 1997 of APP Pharmaceuticals (APP), of which he held 80% of outstanding stock and sold to Fresenius SE for $4.6 billion in July 2008. Soon-Shiong later founded Abraxis BioScience (maker of the drug Abraxane he co-discovered), a company he sold to Celgene in 2010 in cash-and-stock deal, valued at over $3 billion.(subscription required)
Soon-Shiong founded NantHealth in 2007 to provide fiber-optic, cloud-based data infrastructure to share healthcare information. Soon-Shiong went on to found NantWorks in September 2011, which mission was "to converge ultra-low power semiconductor technology, supercomputing, high performance, secure advanced networks and augmented intelligence to transform how we work, play, and live." In October, 2012, Soon-Shiong announced that NantHealth's supercomputer-based system and network were able to analyze the genetic data from a tumor sample in 47 seconds and transfer the data in 18 seconds. The goal of developing this infrastructure and digital technologies was to share genomic information among sequencing centers, medical research hubs and hospitals, and to advance cancer research and big science endeavors such as The Cancer Genome Atlas. In January 2013, he founded another biotech company, NantOmics, to develop cancer drugs based on protein kinase inhibitors. NantOmics and its sister company, NantHealth, were subsidiaries of NantWorks. Soon-Shiong stated that NantWorks' vision for the future of cancer treatment was a convergence of multiple technologies that included diagnostics, supercomputing, network modeling of sharing data on tumor genes and personalized cocktails of cancer drugs in multi-target attacks, to achieve a sustained disease-free state.
In early 2016, Soon-Shiong launched the National Immunotherapy Coalition to encourage rival pharmaceutical companies to work together to test combinations of cancer-fighting drugs. He has also met numerous times with former Vice President Joe Biden to discuss more ambitious approaches to fighting cancer, including conducting genomic sequencing of 100,000 patients to create a massive database of potential genetic factors.
In 2010, with Arizona State University and the University of Arizona, Soon-Shiong founded the Healthcare Transformation Institute (HTI), which he dubs a "do-tank". HTI's mission is to promote a paradigm shift in health care in the United States by better integrating the three now separate domains of medical science, health delivery, and healthcare finance.In 2014, Soon-Shiong funded online streaming music service AccuRadio, investing $2.5 million into the first round of funding for America's fastest-growing music webcaster. In July 2015, Soon-Shiong initiated an IPO for NantKwest (formerly ConkWest) that represented the highest value biotech IPO in history, at a market value of $2.6 billion. In April 2016, the Los Angeles Times reported that Soon-Shiong received a pay package in 2015 from NantKwest worth almost $148 Million, making him one of the highest paid CEOs. Soon-Shiong is also a member of the Berggruen Institute's 21st Century Council.
References
Patrick Soon-Shiong Wikipedia
(Text) CC BY-SA