Patricia Petibon





Soprano





Patricia Petibon (born 27 February 1970) is a French Ligera coloratura soprano acclaimed for her interpretations of French Baroque music.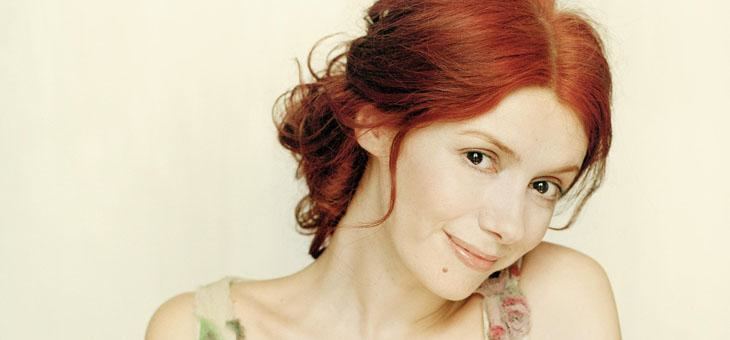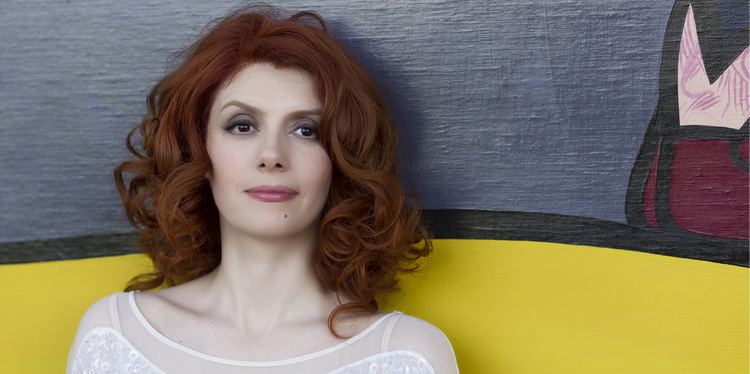 Born in Montargis, Loiret, she initially studied plastic arts, then studied at the Conservatoire de Paris after earning a bachelor's degree in musicology, and won the Conservatory's first prize in 1995.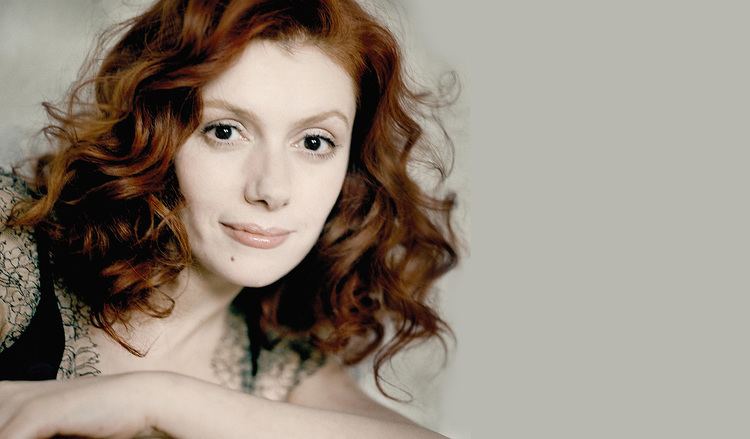 Petibon has worked with William Christie; John Eliot Gardiner; Marc Minkowski; Nikolaus Harnoncourt and Concentus Musicus Wien; Robert Wilson and even the French rap group Futuristiq. She has recorded the works of Lully, Charpentier, Rameau, Landi, Couperin, Handel, Gluck, Mozart, Haydn, Caldara, Bernstein, Barber, Bruno, Dello Joio, Debussy, Mancini, Méhul, Jommelli, Offenbach, Delibes, Poulenc, and Nicolas Racot de Grandval.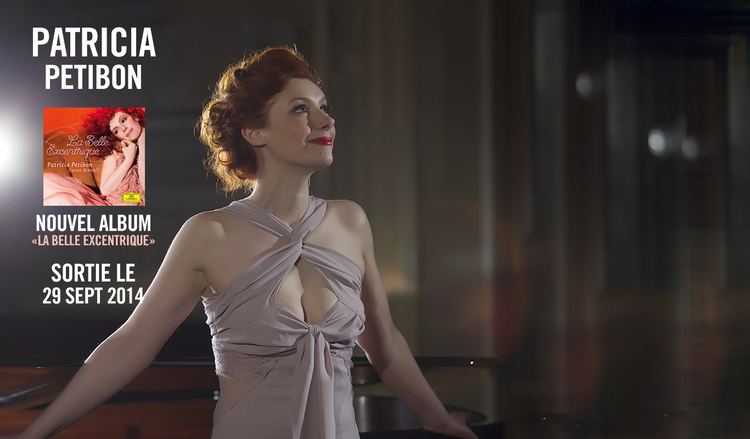 She made her debut at the Vienna State Opera as Olympia in Offenbach's Les Contes d'Hoffman, a role which she has performed several times in France, including an extravagant production by Jérôme Savary at the Palais Omnisports de Paris-Bercy in 2004.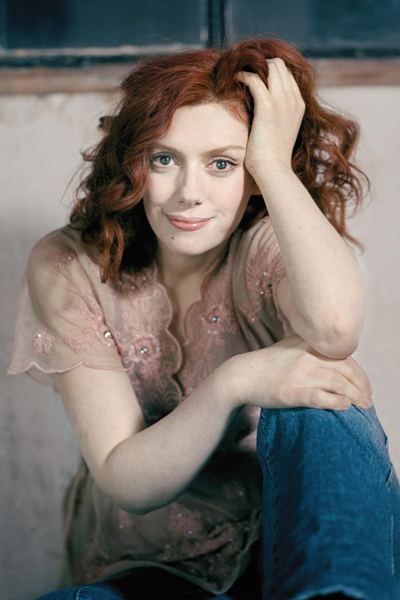 In 2006, she was one of the soloists in the Mozart 250th birthday celebration in Salzburg, which was telecast on Great Performances by PBS.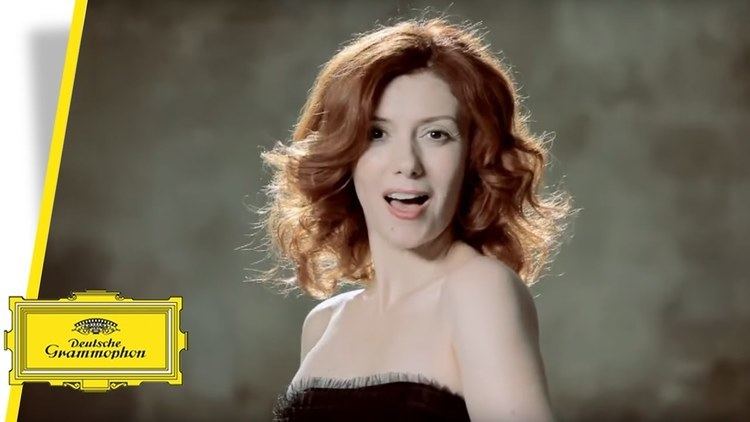 In January 2008 Petibon sang in Francis Poulenc's Dialogues des Carmélites at the Theater an der Wien replacing another singer who fell ill. In July of that year Petibon sang in the zarzuela Luisa Fernanda by Federico Moreno Torroba at the Theater an der Wien in Vienna (alongside Plácido Domingo). She also signed an exclusive recording contract with Deutsche Grammophon in 2008. In 2012 Petibon sang as Donna Anna in Don Giovanni and as Susanna in Le nozze di Figaro.
Petibon is married to French composer Eric Tanguy. They have one child.
Airs baroques Français, Patrick Cohen-Akenine, Les Folies Françoises (2002) (Rameau/Lully/Charpentier/Grandaval)
Les Fantasies de Patricia Petibon (2004) [compilation]
French Touch, Yves Abel (2004)
Purcell et l'Italie, Jean-François Novelli, Ensemble Amarillis (2004)
Amoureuses (2008, debut album for Deutsche Grammophon), Daniel Harding, Concerto Köln (Mozart/Haydn/Gluck)
Rosso: Italian Baroque Arias (2010), Andrea Marcon, Venice Baroque Orchestra (Santorio/Stradella/Handel/A. Scarlatti/Porpora/Vivaldi/Marcello)
Melancolia: Spanish Arias and Songs (2011) Deutsche Grammophon
Nouveau Monde: Baroque Arias and Songs (2012), Andrea Marcon, La Cetra Barockorchester Basel, Deutsche Grammophon
La belle excentrique (2014), joint album with Susan Manoff
Étienne Méhul – Stratonice, William Christie, Capella Coloniensis, Corona Coloniensis, (1996), Stratonice
Stefano Landi – Il Sant'Alessio, Christie, Les Arts Florissants (1996), Alessio
Jean-Philippe Rameau – Hippolyte et Aricie, Christie, AF, (1997), Une Prêtresse/Une Bergère
Léo Delibes – Lakmé, Michel Plasson, Choeur & Orchestre du Capitole de Toulouse (1998), Ellen
Antonio Caldara – La Passione di Gesù Cristo Signor Nostro, Fabio Biondi, Europa Galante (1999), Maddalena
Wolfgang Amadeus Mozart – Die Entführung aus dem Serail, Christie, AF, (1999), Blonde
Georg Frideric Handel – Acis and Galatea – Christie, AF, (1999), Damon
Jules Massenet – Werther, Antonio Pappano, (1999), Sophie
Joseph Haydn – Armida, Nikolaus Harnoncourt (2000), Zelmira
Jacques Offenbach – Orphée aux Enfers, Marc Minkowski (2002), Cupidon
Jean-Philippe Rameau, Les Indes Galantes, Christie, Les Arts Florissants, (2003), Zima
Marc-Antoine Charpentier – La Descente d'Orphée aux Enfers, Christie, AF, (2005), Daphné/Énone
Marc-Antoine Charpentier – Les plaisirs de Versailles/Pastoralletta, Christie, AF, (2005), Choeur/Filli
Niccolò Jommelli – Armida abbandonata / Christophe Rousset, Les Talens Lyriques (2005), Ubaldo, a knight
Joseph Haydn – Orlando Paladino, Harnoncourt (2006), Angelica
Carl Orff – Carmina Burana, Daniel Harding (2010)
Alban Berg - Lulu (2010)
Wolfgang Amadeus Mozart – Great Mass in C minor K. 427 Christie, AF, (1999)
François Couperin – Leçons de ténèbres, Christie, AF, (2006)
American Boychoir – Fast Cats and Mysterious Cows ~ Songs from America, James Litton, Malcolm Bruno, Christine King (1999)
Marc-Antoine Charpentier – Divertissements, Airs et Concerts, William Christie, Les Arts Florissants, (1999)
Futuristiq, Demain c'est maintenant (2001)
Ophélie Gaillard – Cuvée 2000 (2001)
George Frideric Handel – Arcadian Duets, Emmanuelle Haïm, Le Concert d'Astrée, (2002)
Florent Pagny – Baryton (2004) (Freddie Mercury/Montserrat Caballé cover)
Dialogues des Carmélites (1999), Soeur Constance
Orphée et Eurydice (2000), Amour
Die Entführung aus dem Serail (2003), Blonde
Les Indes galantes (2004), Zima
French Touch: Recital à La Salle Gaveau (2005)
Patricia Petibon Wikipedia