Bmwk interviews patrice lovely of tyler perry s love thy neighbor on own
Patrice Lovely (born January 4, 1968) is an American actress, and comedian. She is best known for her role as Hattie Love in the sitcom Love Thy Neighbor and the comedy film Boo! A Madea Halloween.
Contents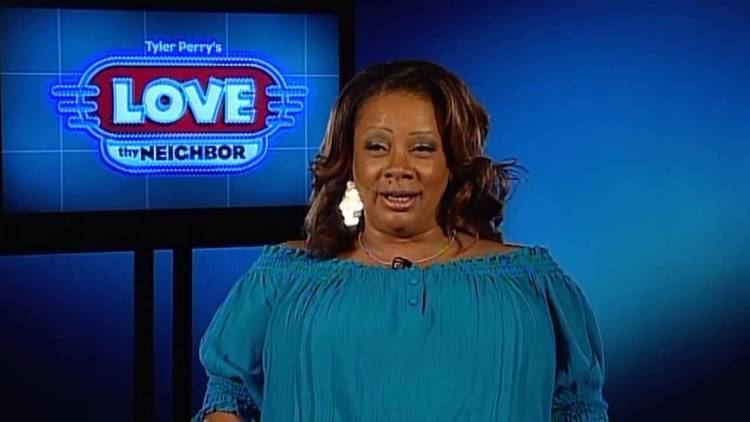 Hattie mae aka patrice lovely madea gets a job better quality
Career
Patrice Lovely started acting in 1997. In 2004 Lovely joined the UniverSoul Circus as a ringmaster alongside Shuckey Duckey as Mrs. Mabelle. In 2009, she played "Auntie" at the UniverSoul circus. She returned to the Big Top in 2010 as Grandma Maggie with Daniel "Lucky" Malatsi playing her grandson. In 2011, Lovely debuted on the stage for A Madea's Christmas, then she has been in other shows such as fan favorite I Don't Want to Do Wrong. In 2013, she joined the cast of the new sitcom Love Thy Neighbor. Lovely has recorded two gospel albums, Glory Road and Seven Days.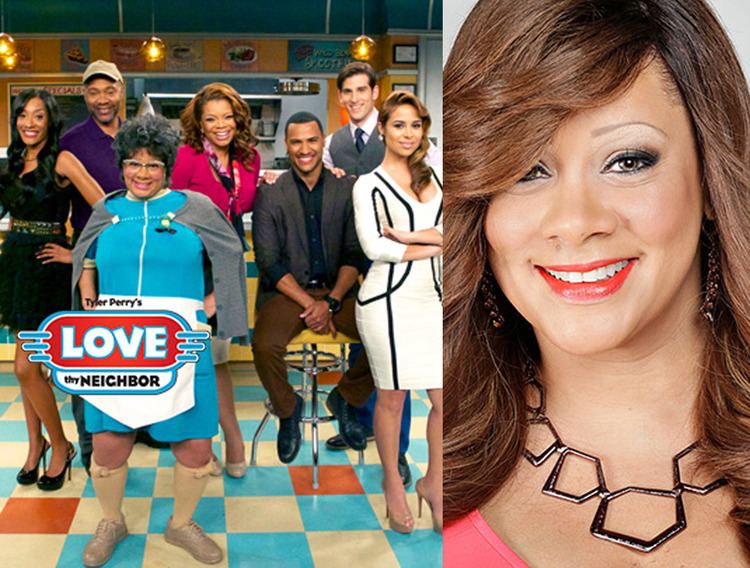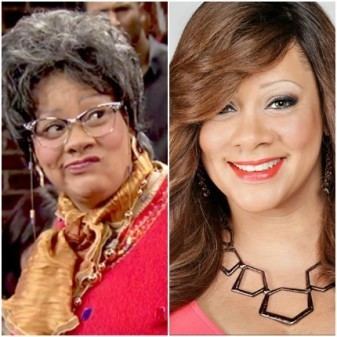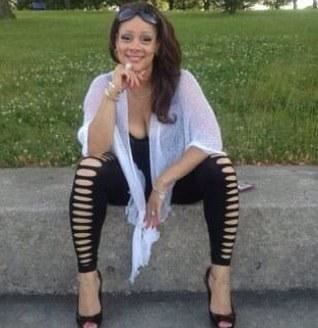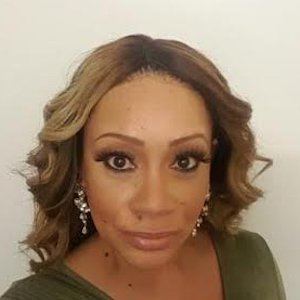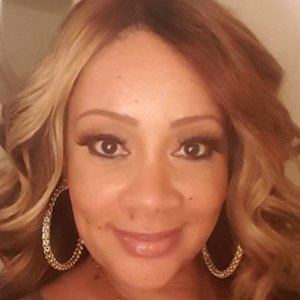 Filmography
Actress
2023
On the Run with Love (filming)
as
Ms. Taylor
2022
I Got a Story to Tell (TV Series)
as
Denise
- Dear Mama (2022) - Denise
2022
MA's House (TV Series)
as
Ma
2022
Ma's Wild Adventure (Short)
as
Ma
2019
Tyler Perry's a Madea Family Funeral
as
Hattie
2018
Spyglass (Short)
as
The Land Lady
2017
Boo 2! A Madea Halloween
as
Hattie
2016
Boo! A Madea Halloween
as
Hattie
2013
Love Thy Neighbor (TV Series)
as
Hattie Mae Love / Mama Hattie
- Madea & Hattie (2015) - Hattie Mae Love
- Madea's Pressure Is Up (2015) - Hattie Mae Love
- Sarah (2015) - Hattie Mae Love
- Duped (2014) - Hattie Mae Love
- Love Thy Self (2013) - Hattie Mae Love
- Love Thy Courage (2013) - Hattie Mae Love
- Love Thy Boss (2013) - Hattie Mae Love
- My First Love (2013) - Hattie Mae Love
- Love Thy Children (2013) - Hattie Mae Love
- Love Thy Patient (2013) - Hattie Mae Love
- The Black Tie Affair (2013) - Hattie Mae Love
- Love Thy Doctor (2013) - Hattie Mae Love
- Love Thy Mortality (2013) - Hattie Mae Love
- Love Thy Family (2013) - Hattie Mae Love
- Love That Bracelet (2013) - Hattie Mae Love
- Love Thy Compromise (2013) - Hattie Mae Love
- Love Thy Wager (2013) - Hattie Mae Love
- Love Thy Youth (2013) - Hattie Mae Love
- Love That Surprise (2013) - Hattie Mae Love
- Love Thy Partnership (2013) - Hattie Mae Love
- Love Thy Vindication (2013) - Hattie Mae Love
- Don't Mess with That White Lightning (2013) - Hattie Mae Love
- Love Thy Baby (2013) - Hattie Mae Love
- Love Ain't Opening This Door (2013) - Hattie Mae Love
- Love Thy Privacy (2013) - Hattie Mae Love
- Love Thy Celibacy (2013) - Hattie Mae Love
- Love Thy Journey (2013) - Hattie Mae Love
- Where's My Mamma? (2013) - Hattie Mae Love
- Love Thy Independence (2013) - Hattie Mae Love
- What's Love Got To Do With It? (2013) - Hattie Mae Love
- True Feelings - Mama Hattie
2014
Hell Hath No Fury Like a Woman Scorned (Video)
as
Hattie
2013
The Haves and the Have Nots (Video)
as
Hattie
2013
Madea Gets a Job
as
Hattie Mae / Self
2013
Je'Caryous Johnson's Marriage Material
as
Beulah May
2012
I Don't Want to Do Wrong (Video)
as
Hattie
2011
A Madea Christmas (Video)
as
Miss Hattie
Producer
2022
MA's House (TV Series) (executive producer)
2022
Ma's Wild Adventure (Short) (executive producer)
Director
2022
Ma's Wild Adventure (Short)
Writer
2022
Ma's Wild Adventure (Short)
Soundtrack
2013
Madea Gets a Job (performer: "Where Did The Time Go")
Self
2022
Higher Learning with Van Lathan and Rachel Lindsay (Podcast Series)
as
Self - Guest
- The Power of Audio Storytelling' Hosted by Rachel Lindsay (2022) - Self - Guest
2020
BlaXellence: A #SAVAGE Holiday Spectacular (TV Special)
as
Self
2019
Ok! TV (TV Series)
as
Self
- Episode #4.131 (2019) - Self
2016
Home & Family (TV Series)
as
Self
- David Arquette/Patrice Lovely (2017) - Self
- Alan & Tanya Thicke/Patrice Lovely/Brett Endes (2016) - Self
2017
6th NAFCA Annual Show (TV Special)
as
Self - Presenter
2016
Hollywood Today Live (TV Series)
as
Self
- Halloween Week (2016) - Self
References
Patrice Lovely Wikipedia
(Text) CC BY-SA