Citizenship

South Korea


Name

Park Yeon-mi





Role

Activist




Books

In Order to Live






Born

4 October 1993 (age 27) (

1993-10-04

) Hyesan, Ryanggang Province, North Korea


Occupation

Human rights activistAuthorSpeaker




Parents

Keum Sook Byeon, Park Jin Sik





Similar

Kim Jong un, Lee Hyeon seo, Maryanne Vollers




Profiles




Facebook
Park Yeon-mi (or Yeonmi Park; born 4 October 1993) is a North Korean defector and human rights activist who escaped to China in 2007 and settled in South Korea in 2009. She came from an educated, politically connected family that turned to black market trading during North Korea's economic collapse in the 1990s. After her father was sent to a labor camp for smuggling, her family faced starvation. They fled to China, where Park and her mother fell into the hands of human traffickers before escaping to Mongolia. She is now an advocate for victims of human trafficking in China due to PTSD and works to promote Human rights in North Korea and around the globe.
Contents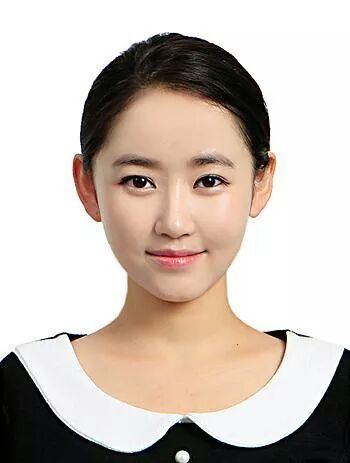 Park rose to global prominence after she delivered a speech at the One Young World 2014 Summit in Dublin, Ireland — an annual summit that gathers young people from around the world to develop solutions to global problems. Her speech, about her experience escaping from North Korea, received 50 million views in two days on YouTube and social media, with a current total of more than 80 million. Her memoir In Order to Live: A North Korean Girl's Journey to Freedom was published in September 2015.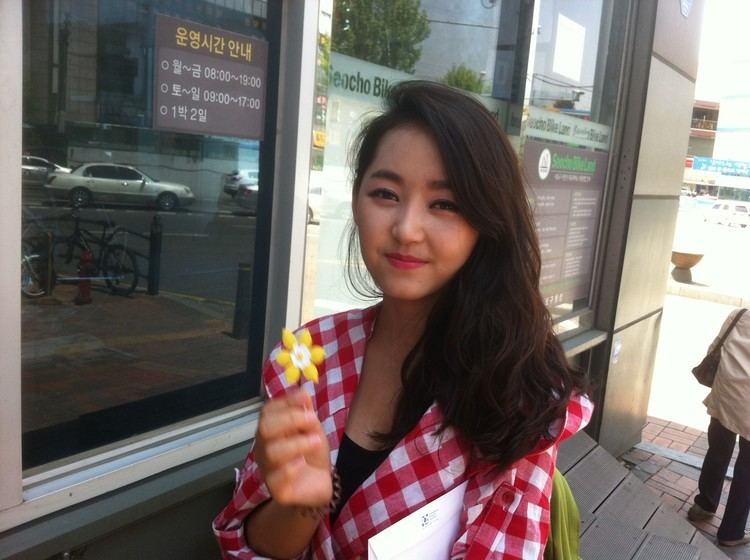 The veracity of the testimony of Park Yeon-mi is however questioned by a number of experts on North Korea.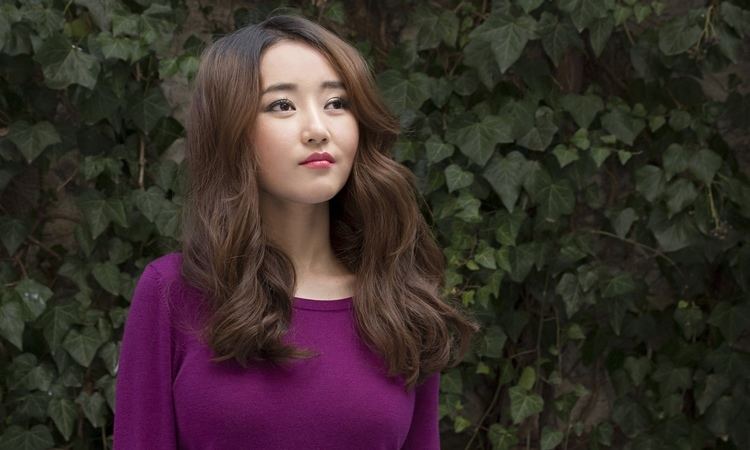 Early life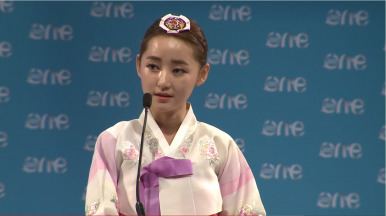 Park was born on 4 October 1993 in Hyesan, Ryanggang, North Korea. Her father was a civil servant who worked at the Hyesan town hall as part of the ruling Workers' Party, and her mother was a nurse for the North Korean Army. Her father later established a metal smuggling operation in the capital, Pyongyang, where he spent most of the year while his wife and daughters remained in Hyesan. Her family was wealthy by North Korean standards during most of her childhood, although the family later struggled after her father was imprisoned for engaging in an illegal business. Park has an older sister, Eunmi.
Escape from North Korea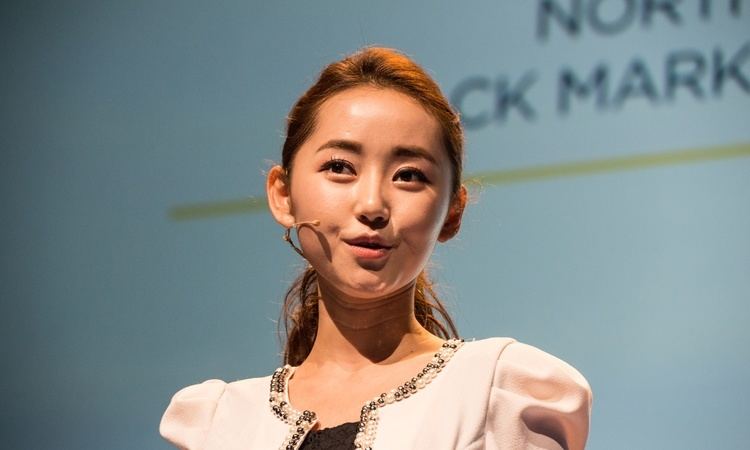 Park's father was arrested for illegal trading and subjected to hard labor. Her views of the Kim Dynasty changed when she watched an illegally imported DVD of the 1997 movie Titanic, which caused her to realize the oppressive nature of the North Korean government. She states that the movie taught her the true meaning of love and gave her "a taste of freedom".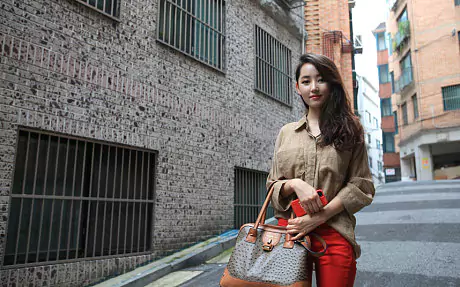 When reunited with his family, Park's father urged the family to plan their escape to China. Unfortunately, her older sister Eunmi left for China early without notifying them. Park and her family escaped North Korea by traveling through China with the help of brokers who smuggle North Koreans into China. Chinese and Korean Christian missionaries helped them relocate to Mongolia, and South Korean diplomats facilitated the family's transition into Seoul. After this harrowing journey, which concluded in 2007, Park became a full-time activist for human rights in North Korea.
China
Park and her family escaped North Korea by crossing the border into China. On the night of 30 March 2007, with the aid of human traffickers, Park and her mother crossed a frozen river and three mountains to get into the Chinese border. Park's father was sick and stayed behind in North Korea, thinking his illness would slow them down. After crossing the Chinese border, Park and her mother headed for the Chinese province of Jilin. They unsuccessfully tried to find Park's sister, Eunmi, asking the traffickers about her whereabouts. Yeonmi and her mother assumed that Eunmi had died.
One of the traffickers threatened to report Park and her mother to the authorities if Park didn't have sex with him. Her mother intervened for her safety by offering herself to the trafficker. In October 2007, Park sent word to her father and arranged to smuggle him into China. There, he was diagnosed with inoperable colon cancer.
In January 2008, while the family was living in secret, Park's father died aged 45. The family was unable to formally mourn him, fearing that they would be discovered by Chinese authorities, and buried his remains in the ground of a nearby mountain. Park said, "There was no funeral. Nothing. I couldn't even do that for my father. I couldn't call anyone to say my father had passed away."
Park and her mother found a Christian shelter headed by Chinese and South Korean missionaries in the port city of Qingdao, China. Due to the city's large ethnic Korean population, they were able to evade the attention of authorities. With the help of the missionaries, they took a chance and fled to South Korea through Mongolia.
Mongolia
In February 2009, after receiving aid from human rights activists and Christian missionaries, Park and her mother journeyed to Mongolia to seek asylum from South Korean diplomats, traveling through the Gobi Desert.
When they reached the Mongolian border, guards stopped them and threatened to deport the pair back to China. Park recalls that at this point she and her mother pledged to kill themselves with their own knives. "I thought it was the end of my life. We were saying goodbye to one another." Their actions persuaded the guards to let them through, but they were placed under arrest and kept in custody at a detention center at Ulaanbaatar, the capital of Mongolia. On 1 April 2009, Park and her mother were sent to Ulaanbaatar's Chinggis Khaan Airport to fly them to Seoul. Park felt relieved to be free at last; the Daily Telegraph reported, "'Oh my God,' she thought when Mongolian customs officials waved her through. 'They didn't stop me.'"
South Korea
Park and her mother had difficulty adjusting to their new lives in South Korea, but they managed to find jobs as shop assistants and waitresses. Park also continued her education in Dongguk University in Seoul. In April 2014, South Korean intelligence informed Park that her sister, Eunmi, had escaped to South Korea via China and Thailand. Park and her mother eventually reunited with Eunmi.
United States
Park moved to New York City in 2014 to complete her memoir while expanding her role as an activist. She audited classes at Barnard College and then applied and was accepted to the Columbia School of General Studies, starting there in the Fall 2016 semester. She currently pursues her Bachelor's degree in Economics.
Activism and reception
Since escaping, Park has written and spoken publicly about her life in North Korea, having written for the Washington Post, and has been interviewed by The Guardian. Park volunteers for activist programs such as the Freedom Factory Corporation, a free market think tank in South Korea. She also became a member of LiNK (Liberty in North Korea), a nonprofit organization that rescues North Korean refugees hiding in China and resettling them to South Korea and the United States. On June 12–15, 2014, Park attended LiNK's summit at Pepperdine University in Malibu, California. She and the other North Korean activists, Joo Yang and Seongmin Lee, worked in sessions and labs, educating participants in the conditions of North Korea and how LiNK can support the refugees. Park took part in LiNK's campaign, the Jangmadang (장마당). Park has also been outspoken about tourism in North Korea, as visitors are encouraged to bow to statues of Kim Jong Il and Kim Il Sung, which she sees as "[aiding] the regime's propaganda by allowing themselves to be portrayed as if they too love and obey the leader." She was selected as one of the BBC's 100 Women in 2014, and is a member of the Helena Group.
Park told the story of escape at several well-known events like TEDx in Bath, the One Young World summit in Dublin, and the Oslo Freedom Forum.
Park worked as a co-host for Casey Lartigue, a talk show host of the podcast-show North Korea Today. The podcast discusses North Korean topics and the life of the refugees after their escape. Park volunteered for this opportunity to make the world become aware of the repression of the North Korean refugees and how people can take action for their need of freedom. They hosted five episodes of the podcast.
She posted her marriage on January 1, 2017 through her own social networking site.
Beliefs
Park believes that there are positive and negative possibilities for North Korea to be reunified with South Korea. She believes that there are neither northerners nor southerners in Korea, just Koreans themselves.
Park believes that change might occur in North Korea as long as she and the other North Korean defectors continue to be an advocate for human rights in North Korea. According to the National Review, Park presumes that, "the regime adjusts, as the Chinese Communists and the Vietnamese Communists have done. That would allow the North Korean Communists to hang on for untold years longer," therefore the Kims would be able to focus on their people, and then they would be able to become more opened to the world. Park also believes that the Jangmandang, the Black Market of North Korea, will transform or develop the country's society. In the fact that Jangmandang provide wide access to the outside medias and information. According to Park "If I ever return to a reformed North Korea, I will be thrilled to meet my peers as we attempt to bring wealth and freedom to people who were forced into poverty by the Kim family dynasty".
Park considers Kim Jong-un to be a cruel leader for continuing the abuse of his own people. She has said that "He is a criminal. He is killing people there. After he got the power, he killed 80 people in one day for watching a movie or reading the Bible. This young man is so cruel. He ordered that people who attempt escape should be shot". On the subject, Andrei Lankov, one of the world's leading authorities on North Korea, said "I'am very, very skeptical whether watching a Western movie would lead to an execution. An arrest for such action is possible indeed, but still not very likely".
Publications
Park, Yeonmi; Vollers, Maryanne (29 September 2015). In Order to Live: A North Korean Girl's Journey to Freedom. New York: Penguin Press. ISBN 978-0-698-40936-1. OCLC 921419691.
References
Park Yeon-mi Wikipedia
(Text) CC BY-SA