The film was directed by Ron Howard, who assisted in developing the story with screenwriters Lowell Ganz and Babaloo Mandel. Much of it is based on the family and parenting experiences of Howard, Ganz, Mandel, and producer Brian Grazer, who have at least 17 children among the four of them. Principal photography was filmed in and around Orlando, Florida with some scenes filmed at the University of Florida. It was nominated for two Academy Awards: Dianne Wiest for Best Supporting Actress and Randy Newman for Best Song for "I Love to See You Smile".
The film was adapted into a NBC television series on two separate occasions, in 1990 and again in 2010. While the first series was cancelled after one season, the second series ran for six seasons.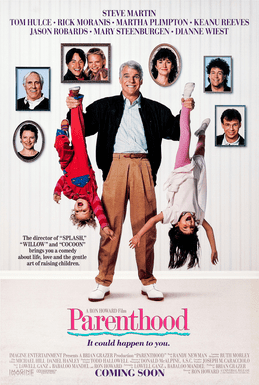 Gil Buckman, a neurotic sales executive, is trying to balance his family and his career. When he finds out that his eldest son, Kevin, has emotional problems and needs therapy, and that his two younger children, daughter Taylor and youngest son Justin, both have issues as well, he begins to blame himself and questions his abilities as a father. When his wife, Karen, becomes pregnant with their fourth child, he is unsure he can handle it.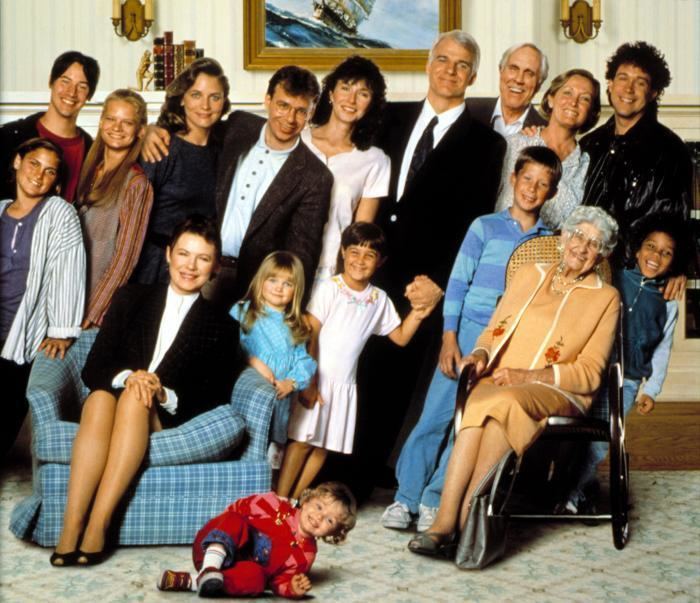 Gil is also frustrated and fearful that the financial burdens of another child and office politics at work are turning him into the detached workaholic he despised his own father, Frank, for being. Humbled by family and work issues, Gil opens up to Frank about his doubts as a parent. Frank tells him that he worries too much, and the two have a reconciliation of sorts with Frank telling Gil that worry for one's children never ends.
His sister, Helen, is a divorced bank manager whose ex-husband wants nothing to do with their children, Garry and Julie. Garry, who has just entered puberty, is quiet, withdrawn, and likes to be alone in his room with a mysterious paper bag. At first Helen worries that the bag contains drugs or alcohol, but it actually contains pornography.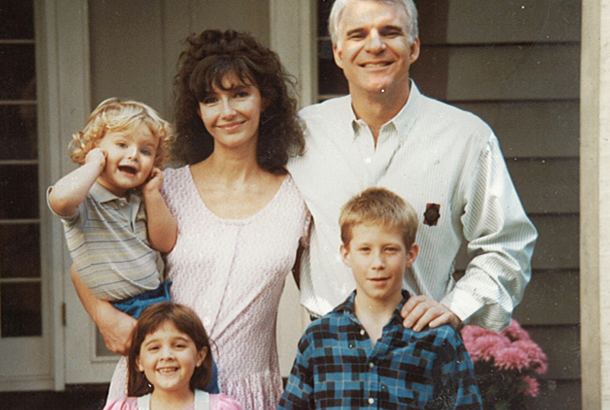 Julie is still in high school, but is not interested in her education. She and her boyfriend, Tod, get married, Julie becomes pregnant, and Tod moves into Helen's house. When Helen asks Tod to talk with Garry, Tod is able to reassure Garry that his obsession with girls and sex is normal for a boy his age, something that is a relief to Garry. This also increases Helen's respect for Tod. Eventually she supports Tod and her daughter's relationship to the extent that when Julie wants to break up with him, Helen orders her to face her fears and work on their relationship.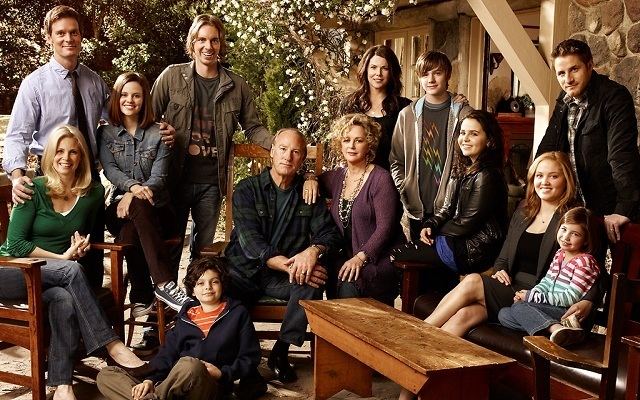 Gil's other sister, Susan, is a middle school teacher married to a scientist, Nathan. They have a precocious daughter, Patty. Susan wants more children, but Nathan is more interested in their daughter's cognitive development. Susan lashes out by compromising her diaphragm as a plan to get pregnant against Nathan's wishes. She eventually gets so frustrated that she leaves him. Nathan eventually comes to one of her classes and serenades her to win her back, promising her he will try to change. Susan agrees to move back home.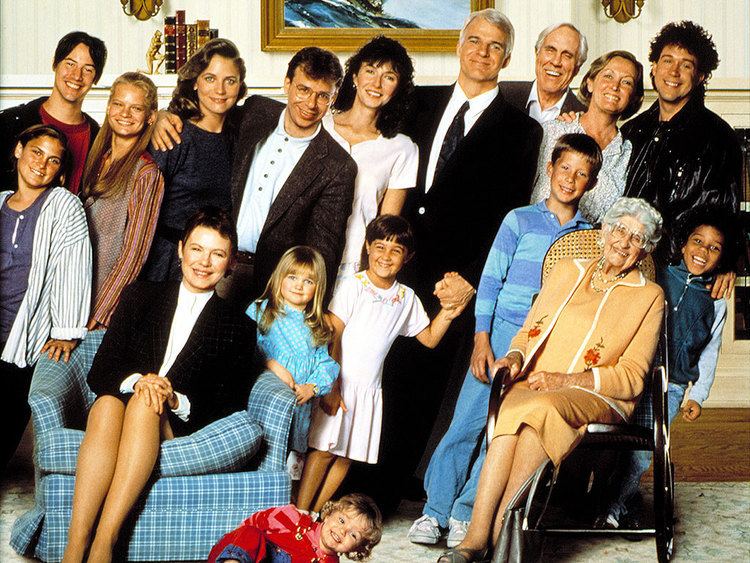 Larry, Gil's brother, is the black sheep of the family, but is Frank's favorite. Rather than settle into a career, he has drifted through life trying to cash in on get-rich-quick schemes. He has recently shown up, along with his son, Cool, asking to borrow money from his father. It soon becomes apparent that Larry needs the money to pay off his gambling debts, or else he must pay with his life. Frank is disillusioned, but still loves him and tries to help. Frank refuses to bail him out completely, but offers to teach him the family business so he can take over for Frank (who has to put off retirement) and use the income to pay off the debt. Larry instead suggests a plan which involves him going to Chile, and Frank agrees to look after Cool.
The family is reunited at the hospital when Helen gives birth to a baby girl. Frank holds his grandson, Cool. Tod and Julie are together, raising their son. Susan is visibly pregnant. Gil and Karen are now the parents of four.
The film opened at #1 in its opening weekend, earning $10 million. It eventually grossed over $100 million domestically and $126 million worldwide.
Parenthood received critical acclaim. On Rotten Tomatoes, the film holds a 92% "Certified Fresh" rating, based on 53 reviews, with an average rating of 7.4/10. The site's critical consensus reads: "Bolstered by a delightful cast, Parenthood is a funny and thoughtfully crafted look at the best and worst moments of family life that resonates broadly." On Metacritic, the film holds a score of 82 out of 100, based on 17 reviews, indicating "universal acclaim."
It was nominated for two Academy Awards: Dianne Wiest for Best Supporting Actress and Randy Newman for Best Song for "I Love to See You Smile". It was also nominated by the American Film Institute for their 100 Years... 100 Laughs series.
The film was adapted twice to TV: as a 1990 series and again in 2010.
In April 2009, filming began on a new television adaptation loosely based on the movie. Craig T. Nelson and Bonnie Bedelia play the parents, joined by Peter Krause, Mae Whitman, Erika Christensen, Dax Shepard, Lauren Graham and Monica Potter.