Pandharkawada is a city and a municipal council in Yavatmal district in the Indian state of Maharashtra.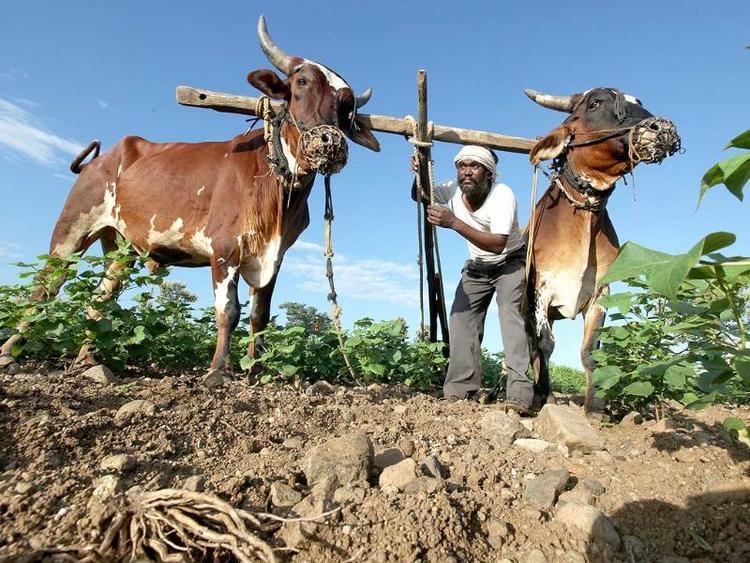 Kharip Crops
Jowar, Cotton, Groundnut and rice are the major kharip crops.
Jowar – It grows in various talukas such as Pusad, Ner, Mahagaon, Umarkhed, Maregaon, Ghatanji, Wani, Zari Jamni.
Cotton – Cotton growing major talukas are Ghatanji, Wani, Pusad, Umarkhed, Mahagaon and Ner.
Groundnut - Groundnut crop largely taken in talukas such as Pusad, Digras, Darwha, Arni, Ghatanji etc.
Rabi Crops
Wheat and gram are the important crops grown in Rabi sesame and linseed (Jawas) are also grown along with these crops.
Wheat – Mainly Wheat grown in the talukas lying in river basins of Wardha and Painganga. Umarkhed, Pusad, Wani, Digras, Maregaon and Zari Jamni are major wheat growing talukas. Other talukas such as Arni, Ghatanji and Yavatmal also takes this crops.
Gram – Gram is grown in the talukas such as Umarkhed, Wani, Ralegaon, Maregaon, Pusad, Digras, Ghatanji and Babhulgaon.
Irrigated crops
Sugarcane, bananas, Oranges, Grapes and betel leaves are few important irrigated crops grown in district.
Sugar cane – Sugarcane is grown in the Pusad, Umarkhed and Mahagaon talukas.
Bananas and Oranges – Zadgaon, Ralegaon, Kalamb and Dabha-Pahur regions have various Banana and Oranges plantations.
Grapes – There are vineyards in Pusad and Umarkhed region.
Betel leaves - Lalkhed, Darwha, Digras and Umarkhed region have betal leaves plantation.
(,)http://www.hindustantimes.com/Images/2012/9/0dfd2065-00a5-4c22-9280-f6d1eebb3726WallpAutoWallpaper2.JPG(,)http://bdpm.in/wp-content/uploads/wow-slider-plugin/1/images/slide3new.jpg(,)http://bdpm.in/wp-content/uploads/wow-slider-plugin/1/images/slide1new.jpg(,)http://www.hindustantimes.com/Images/2012/9/dbc251eb-7121-4f96-9bd0-086d8cc3567aWallpAutoWallpaper2.JPG(,)http://www.hindustantimes.com/Images/2012/9/afa33898-aee4-4a8b-8e43-345755095f89WallpAutoWallpaper2.JPG(,)http://www.hindustantimes.com/Images/2012/9/a4dd45bb-c6ef-4978-9cde-72ddf5251c6bWallpAutoWallpaper2.JPG(,)https://c2.staticflickr.com/8/7205/6992963091_66c2e3ab01_b.jpg(,)https://amcmullin.files.wordpress.com/2012/01/img_0218.jpg%3Fw%3D660%26h%3D440(,)http://i1.ytimg.com/vi/fQXq13RukBI/0.jpg(,)http://www.hindustantimes.com/Images/2012/9/0a722674-b981-43ec-aa8d-fa2470623928HiRes.JPG(,)http://i.ytimg.com/vi/nrMaJIGJHbc/0.jpg(,)http://i.ytimg.com/vi/Huy8eO6Y1pE/0.jpg