Education

Al-Azhar University




Occupation

Politician, Islamic Scholar

Died

August 1, 2009, Malappuram

Similar

Sayed Hyderali Shihab Thangal , Sayyid Munavvar Ali Shihab , Syed Sadiqali Shihab Thangal
Panakkad Shihab Thangal in Nere Chowe | Old episode | Manorama News
Panakkad Syed Mohammedali Shihab Ba-Alawi Al-Hussainy Pookoya Thangal (4 May 1936 – 1 August 2009) was a Muslim religious leader and politician from Kerala, and one of the most famous Islamic scholars from the Indian state of Kerala. He was the President of the Kerala state committee of the Indian Union Muslim League. Shihab Thangal was a member of the Thangal family, who are one of the most well known Moplah families.
Contents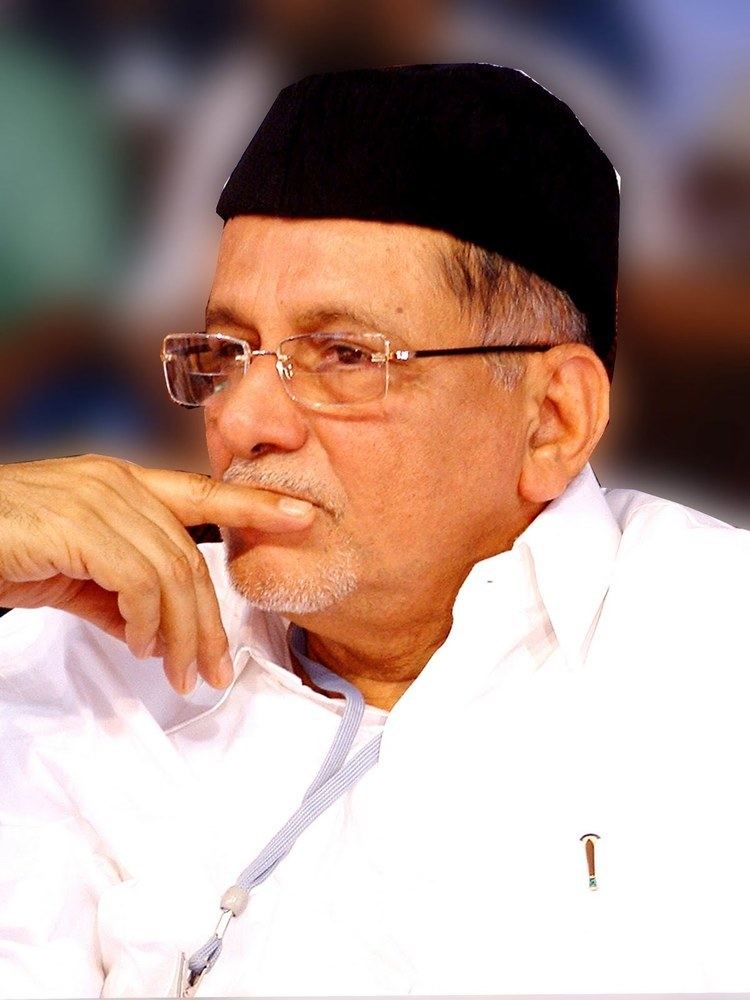 A song for panakkad shihab thangal chithram vichithram
Early life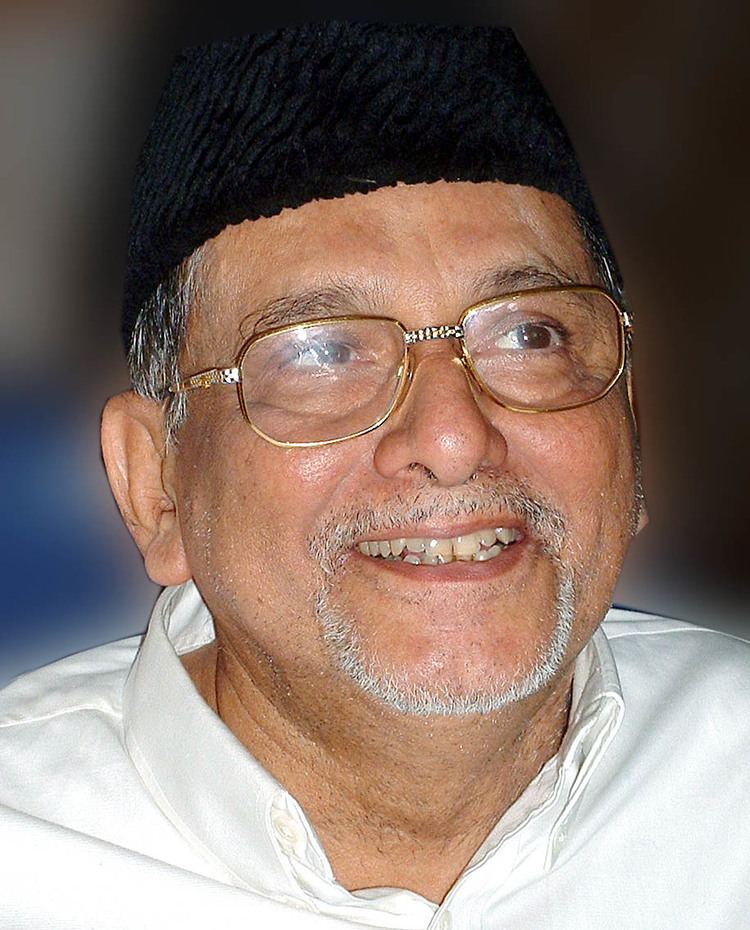 Shihab Thangal was born as the eldest son of Panakkad Syed Ahmed Pookoya Thangal, who was a renowned Islamic leader and spiritual icon of Kerala. He had his primary education at the M.M. High School, Kozhikode. He continued his religious education at Thalakkadathur and Kananchery Dars under Ponmala Moideen Musliar. In 1958, he left for Egypt for further studies and obtained his master's degree in Arabic literature from Al Azhar University in 1961. He continued his studies in Cairo University and pursued a Doctorate in Arabic Literature in 1966. After spending about eight years in Egypt he returned home in 1966.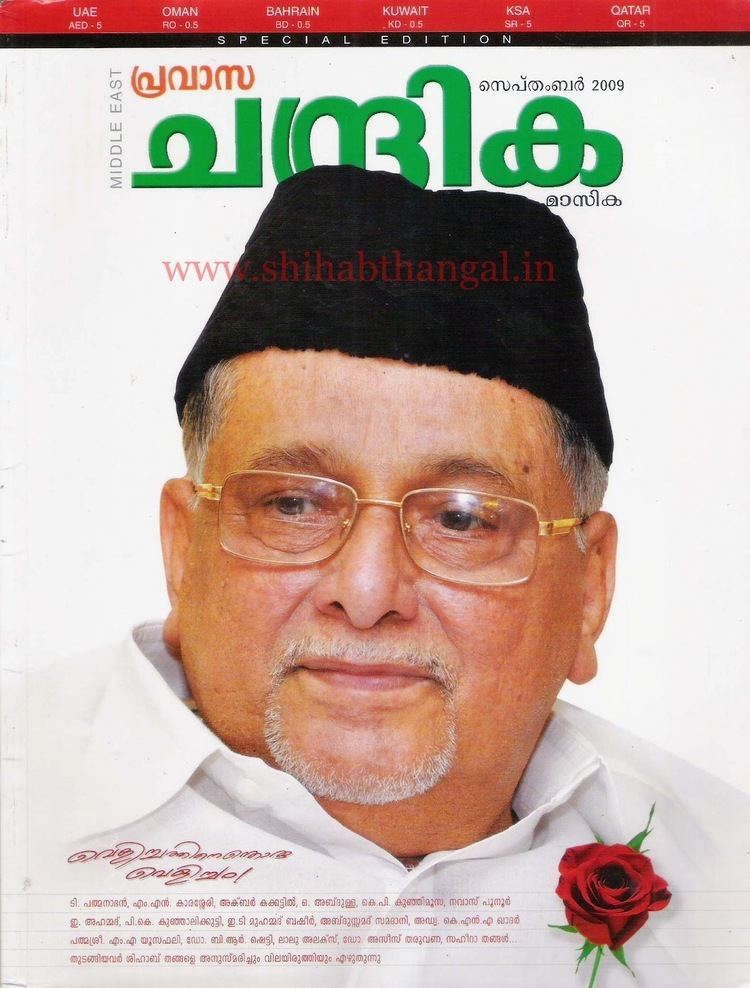 In 1967, Thangal married Sayyida Fathima Beevi, daughter of Syed Abdur Rahman Bafaqui Thangal, one of the founder leaders of the Muslim League. After her death in 2006, he married Aysha Beevi. Thangal had two sons: Syed Basheerali Shihab Thangal and Syed Munavarali Shihab Thangal and had four younger brothers: Sayed Umerali Shihab Thangal, Sayed Hyderali Shihab Thangal, Syed Sadiqali Shihab Thangal and Sayyid Abbas Ali Shihab Thangal .
Career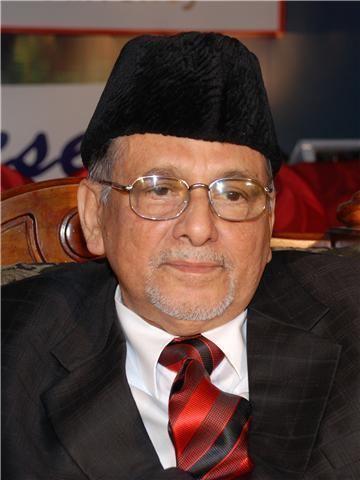 Shihab Thangal was appointed as the president of the Kerala state committee of Indian Union Muslim League subsequent to his father's death in 1975. Shihab Thangal remained President until his death in 2009. He was a very influential leader of the Muslim community in Kerala and was Qazi to hundreds of mahals in Kerala. He had a close clasp with Kerala's prominent Islamic Organisation Samastha Kerala Jamiyyathul Ulama. He was the president of a numerous Islamic institutions like Darul Huda Islamic University, Jamia Nooriya Arabiya, Jamia Darussalam Al Islamiya, Nandi which are managed by Samastha. He is one of the founding members of MEA Engineering College and Markazu Tharbiyathil Islamiyya, Valancheri. He was behind the proposal to start another campus of Aligarh Muslim University in Kerala
Death
Shihab Thangal died on 1 August 2009 following a cardiac arrest. Thangal was admitted to a private hospital after he slipped and fell down at his home, Panakkad Kodappanakkal. He was 73 years old at the time of his death. His body was buried at the Panakkad Juma Masjid on 2 August 2009. He was succeeded by his younger brother Panakkad Hyderali Shihab Thangal.
References
Panakkad Shihab Thangal Wikipedia
(Text) CC BY-SA