6

/

10

1

Votes

Alchetron

Rate This




Theme music composer

Jay Durias




Country of origin

Philippines




Final episode date

25 April 2008




Number of episodes

63






Opening theme

"Palos theme"




First episode date

28 January 2008




Network

ABS-CBN






Directed by

Toto S. Natividad, Erick C. Salud, Trina N. Dayrit




Starring

Cesar Montano Jake Cuenca




Ending theme

"Langit Sa 'Yong Tabi" by South Border




Genres

Drama, Action fiction, Thriller




Cast

Cesar Montano, Jake Cuenca, Roxanne Guinoo, Valerie Garcia, Regine Angeles




Similar

Kung Fu Kids, Lastikman, Lobo, Sineserye Presents, Margarita
Palos tv series abs cbn 2008
Palos (lit. Eel) is a Philippine primetime action and drama television series of ABS-CBN. The series debuted on January 28, 2008 to April 25, 2008, as part of the network's Primetime Bida line-up.
Contents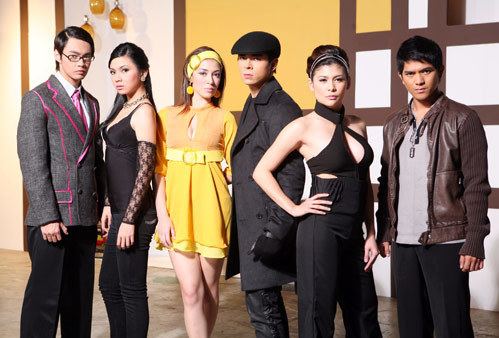 The series is loosely based on the classic Filipino comics and film character of the same name Palos, which means Eel in Tagalog. In the original comics, Palos was a professional thief who possessed acrobatic skills, and who was adept in the fighting arts.
Palos abs cbn primetime bida
Comics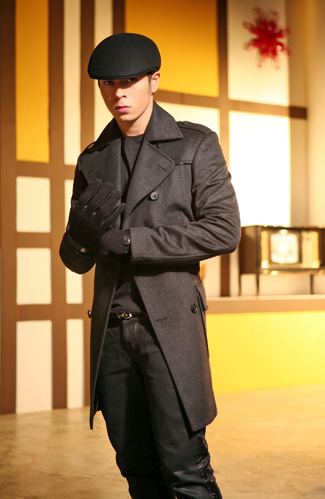 Alyas Palos (Alias Eel) is a comic serial novel by Virgilio and Nestor Redondo, which was first serialized in Tagalog Klasiks in 1961. The title character was a thief and a kind-hearted felon with exceptional safe-cracking skills.
Film adaptation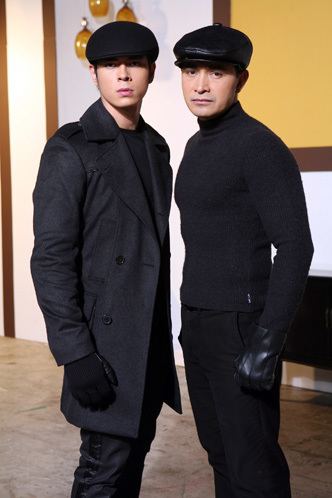 In the 1960s, the graphic novel was adapted to the silver screen with upcoming star Bernard Bonnin in the title role. Alyas Palos made Bernard Bonnin a household name and it defined Bonnin's showbiz career. Palos was serialized eight times with Bonnin being the only actor to have portrayed Palos. These movies include "Alyas Palos (Alias Eel)" (1962), "Palos Kontra Gagamba (Eel vs. Spider)" (1963), "Palos: Counterspy" (1966), "Palos Strikes Again" (1986), and "Alyas Palos II (Alias Eel II)" (1982).
Plot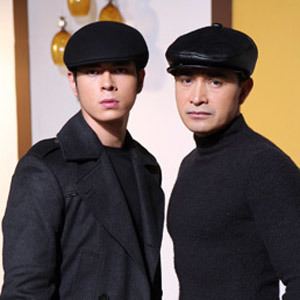 The story begins when Giancarlo is orphaned at a young age when his mother, Grazella, is killed in a shooting incident in Macau. He blames his mother's death on an agent known only as "Palos", and vows to do whatever it takes to avenge her death.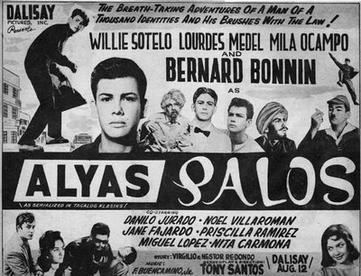 The young orphan is taken in by his mother's friend, Alessandro, who later helps him join a secret agency known as "Neptune". The young Giancarlo, driven by his thirst for revenge, trains hard and uses every opportunity to hone his skills. Eventually, he emerges as one of the top agents of Neptune, and feels he is ready to fulfill his life's mission: avenge his mother's murder.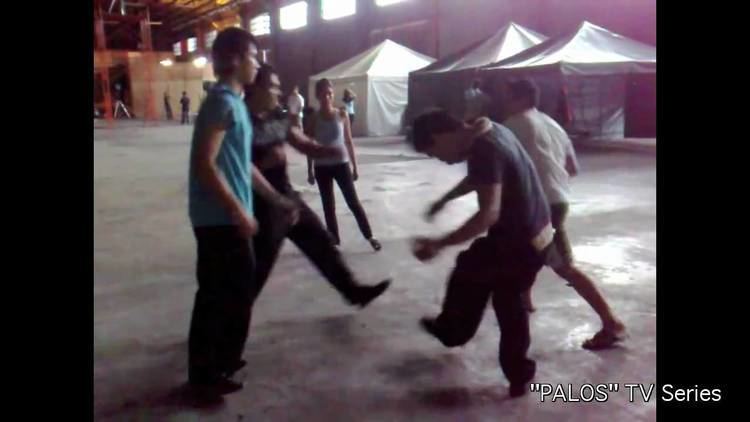 But in his quest to find Palos, Giancarlo finds long-buried secrets... secrets about his mother's death, about Neptune, and about his own identity.
Cast and characters
Cesar Montano as Fabio Cassimir / Palos - the most skilled agent of Neptune Agency but was kidnapped by Alessandro Canavarro (Jomari Yllana) for many years. He returned at Neptune with the help of Agent Caranzo (Jake Cuenca).
Jake Cuenca as Giancarlo Caranzo / New Palos - the new top agent of Neptune during Fabio's absence. He was the real son of Fabio Cassimir and Grazella Caranzo (Sunshine Cruz-Montano), but he grew angry with Fabio because he believed that Fabio was the killer of his mother. He and Enzo (Jay-R Siaboc) know the password to the controversial Microchip.
Jomari Yllana as Neptune Director Alessandro Canavarro - the head of Neptune Agency but he was fired by the president because of his crime for killing Gen. Vittorio Canavarro (Bernard Bonnin), his father.
Bernard Bonnin as Gen. Vittorio Canavarro - a retired general of the Philippine Army, the father of Alessandro Canavarro, and the founder of Neptune Agency. He adopts Fabio and he treats him like his real son that made Alessandro grow a huge hatred over him.
Railey Valeroso as Pietro Avelino - rival of Agent Caranzo, Neptune's new agent.
Sunshine Cruz as Grazella R. Caranzo - the girlfriend of Fabio and the mother of Giancarlo, but she was killed during an attack in Macau. She was the owner of the Microchip but was grabbed by Fabio because of his mission given by Gen. Vittorio.
Jodi Sta. Maria as Carmela Canavarro - the wife of Alessandro and mother of Franco (Timothy Lambert Chan).
Carla Humphries as Dr. Stella Guidotti - a doctor and the daughter of President Guidotti (Aquino).
Julia Barretto as Pamela Kiev - the daughter of Ivan (Conan) and Arianna Kiev (del Valle). She got angry at Fabio for the killing of her parents, but reconciles when Fabio tells her he didn't kill her parents.
Ron Morales as Aldo Mussolini - a Neptune agent
Roxanne Guinoo as Anna - Giancarlo's ex-girlfriend who once disappeared, later they reconcile after meeting again.
Jay-R Siaboc as Enzo Picaso - a Neptune agent, Giancarlo's best friend
Bangs Garcia as Sylvia Nazi - a Neptune agent, Giancarlo's ex-girlfriend
Regine Angeles as Paola Durante - another Neptune agent
Butz Aquino as President Donatello Guidotti - President of the Philippines
Ramon Gutierrez as Antonino Morato
Epi Quizon as Marco Ferreli
Desiree Del Valle as Arianna Kiev - mother of Pamela and wife of Ivan; killed by unidentified armed men.
Michael Conan as Ivan Kiev - father of Pamela and husband of Ariana; killed by unidentified armed men when he give a microchip to Fabio.
Gloria Romero as Alfonsina Riviera - grandmother of Giancarlo and mother of Grazela
Timothy Lambert Chan as Franco Canavarro - son of Alessandro and Carmela
JB Magsaysay as Dr. Samuel Chan
Mico Palanca as Kim Yung Joo
AJ Dee as Watashi Kim
Al Tantay as Ernesto Mario
Albert Martinez as Salvatore
Bruce Quebral as Luciano
Wendy Valdez as Nicolla
Dennis Padilla as Luigi
Redford White as Mario
Riza Santos as Lady Simona
Joshua Dionisio as Young Giancarlo
Mariel Rodriguez as Viola
Christian Vasquez as Young General Vittorio Canavarro
John Manalo as Young Fabio
Vandolph Quizon as Giuseppe - best friend and companion of Giancarlo
Ricardo Cepeda
Lovely Rivero
Allan Paule
Ping Medina
Charles Christianson
Helga Krapf
Marlo Sanchez
Emilio Garcia
CJ Jaravata
Janelle So
Mike Magat
Production
Original score and sound design: Idonnah Lopez-Villarico and Rommel Villarico
Lighting directors: Elmer Despa, Alfred Hernando, Ferdie Marquez
Production designers: Malou Dugtong-de Guzman, Rodrigo Ricla
Contributing Writers: Ays De Guzman, Miguel Suaco, Jason Villamar, James Matias
Writer: Danica Mae Domingo
Headwriter: Galo T. Ador, Jr. (deceased)
Executive producer: Rocky B. Ubana
Creative manager: Rondel Lindayag
Production managers: Dagang Vilbar, Julie Anne R. Benitez
Executive producer in charge of production: Roldeo T. Endrinal
Directors: Toto S. Natividad, Erick C. Salud, and Trina N. Dayrit
References
Palos (TV series) Wikipedia
(Text) CC BY-SA