Birth name

Eduardo Siaboc, Jr.







Born

January 21, 1987 (age 28)

Toledo, Cebu

, Philippines (

1987-01-21

)

TV shows

ASAP, Komiks Presents: Kapitan Boom

Awards

Awit Award for Best Regional Recording

People also search for

Jay R, Eman Abatayo, Yvan Lambatan

Nominations

Awit Award for Best Performance by a New Male Recording Artist




Occupation(s)

Actor, Singer, Model
Jay r siaboc net25 letters and music guesting part 1
Eduardo Siaboc Jr. (born January 21, 1987) also known as Jay-R Siaboc, is a Filipino TV actor and singer. He started as a student of Pinoy Dream Academy and became a first runner-up next to the grand star dreamer Yeng Constantino.
Contents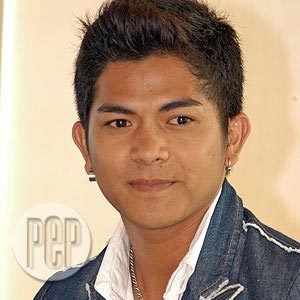 Jay r siaboc net25 pambansang almusal guesting part 1
Early life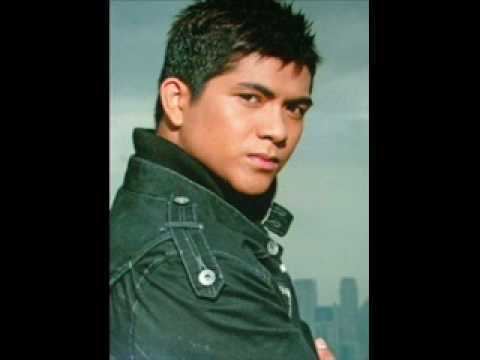 Eduardo Siaboc Jr. was born on January 21, 1987 where he was raised by his father Eduardo Siaboc Sr. The youngest of five siblings, Siaboc grew up having not much. He was forced to quit school in order to help out his parents. Siaboc lived in Manila with his uncle who introduced him to the band scene, however he was too young to work in a band and returned to Cebu. Siaboc pursued his dream and became the vocalist of Scrambled Eggs.
Career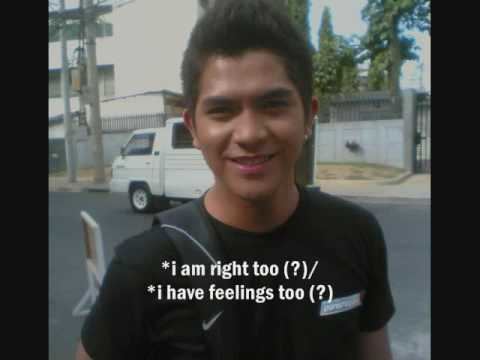 He first appeared on television on Your Song and then won the role of Jeffrey in the prime time TV series Pangarap na Bituin. He also starred in the action TV series entitled Palos portraying the role of Agent Enzo, together with Jake Cuenca.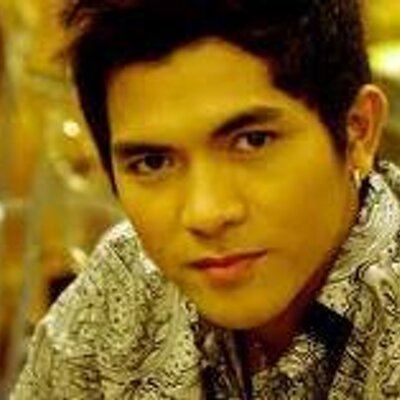 He made quite a stir in the music scene leaving such memorable hits as "Hiling" and "May Tama Rin Ako" .
Personal life
Siaboc has one daughter with his current partner Trisha May Varga. On July 13, 2016, Siaboc, together with his cousins went to the police authorities in his hometown in Toledo, Cebu to clear his name in the station's watchlist due to allegations that he was involved in illegal drugs, as opposed to earlier reports of "surrendering". Siaboc admitted that he was previously using illegal drugs, but denied the claim that he is selling them or dealing with illegal drug transactions.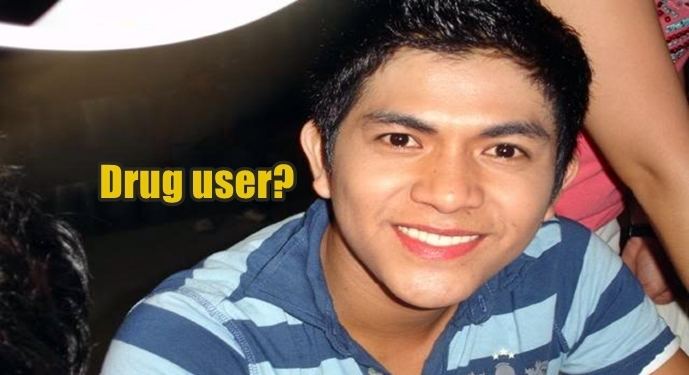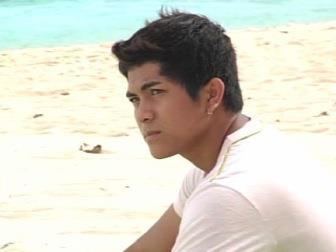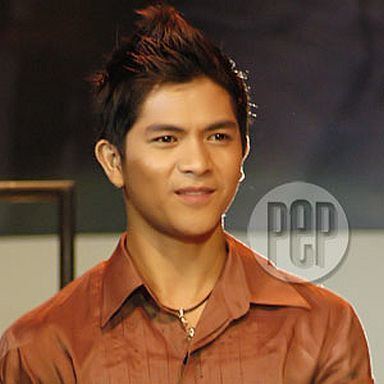 Filmography
Actor
2011
Imortal (TV Series)
as
Reporter
- Mateo and Lia Proves That Their Love Is Greater and Beyond Imortal Beings (2011) - Reporter
- Magnus Tries to Team Up with Lucas Against Lia (2011) - Reporter
- Sam Challenges the Ultimate Monster, Lucas (2011) - Reporter
- The Real Monster in the Prophecy Slowly Comes Into Picture (2011) - Reporter
- The Final Battle Between Mateo, Lia and Lucas Looms Near (2011) - Reporter
- Mateo and Lia Are Forced to Be Separated for the Safety of Their Baby (2011) - Reporter
- Will Lucille Be Able to Kill Lia & Mateo's Child? (2011) - Reporter
- Mateo and Lia Find Ways to Defy What's Foretold (2011) - Reporter (uncredited)
- Mateo and Lia Refuse to Believe That Their Child Will Be a Monster (2011) - Reporter (uncredited)
- Can Lia Really Kill Mateo? (2011) - Reporter
- Lia Slowly Remembers Her Lost Memories (2011) - Reporter
- Magnus Tells the Other Vampires That He Already Killed Mateo (2011) - Reporter
- Mateo Thinks of Different Ways on How to Convert His Vampire Clan to Non-Human-Blood Drinkers (2011) - Reporter
- Lia Reinstates Herself as the Supreme Punong Bantay (2011) - Reporter
- Mateo Betrays the Other Vampires by Letting Go of the Captured Werewolves (2011) - Reporter
- Samantha Tries to Compel Lia (2011) - Reporter
- Lia Is Determined to Hunt Down Mateo (2011) - Reporter (uncredited)
- Mateo Demands to Know Why Magnus and His Clan Attacked Dara's Family (2011) - Reporter
- Will Lia Finally Fulfill Her Part in the Prophecy? (2011) - Reporter (uncredited)
2011
Kapitan Inggo (TV Series)
as
Jun-Jun Ramirez
- Will the Power of Inggo's Agimat Will Prevail Until the End (2011) - Jun-Jun Ramirez
- Helen Urges Her Father to Surrender to the Police (2011) - Jun-Jun Ramirez
- Inggo Regains the Trust, Admiration and Love of His Constituents (2011) - Jun-Jun Ramirez
- Victor Plans to Escape But Inggo Is There to Stop Him (2011) - Jun-Jun Ramirez
- A Miscalculated Attempt to Regain His Agimat Causes Inggo's Arrest (2011) - Jun-Jun Ramirez
- Belen Revealed to the Public That Victor Was the One Who Attempt to Kill Her (2011) - Jun-Jun Ramirez
- Junjun Asks the People of Looban to Support Inggo (2011) - Jun-Jun Ramirez
- Inggo and Helen Argue about Victor's Involvement in Crimes (2011) - Jun-Jun Ramirez
- Belen Finally Woke Up from Being Sleep for a Period of Time (2011) - Jun-Jun Ramirez
- Victor Is Eager to Destroy Inggo's Reputation (2011) - Jun-Jun Ramirez
- Victor Tells Helen to Stop Being Associated with Inggo's Family (2011) - Jun-Jun Ramirez
- Morganna Discovers That Victor Is Responsible for Inggo's Father's Death (2011) - Jun-Jun Ramirez
- Inggo Is Definite That His Father's Death Is Caused by One of the Salazar's (2011) - Jun-Jun Ramirez
- Inggo Does Everything to Find Out the Truth Behind the Death of His Father (2011) - Jun-Jun Ramirez
- Victor Makes Sure That Inggo Won't Be Able to Win His Case Against Morganna (2011) - Jun-Jun Ramirez
- The Barangay Festivities Draw Inggo and Helen Closer (2011) - Jun-Jun Ramirez
- Since Inggo Seems to Be Invincible, Morgana Opts to Hurt the People Around Him Instead (2011) - Jun-Jun Ramirez
- Inggo and Jun-jun Are Charged with Trespassing (2011) - Jun-Jun Ramirez
- Inggo Accuses the Salazars as Gun Suppliers (2011) - Jun-Jun Ramirez
- Inggo Saves Helen Through His Agimat (2011) - Jun-Jun Ramirez
- Inggo Leads a Protest with His Kabarangays to Stop the Tear Down (2011) - Jun-Jun Ramirez
- Inggo Unifies His Barangay Against a Tear Down (2011) - Jun-Jun Ramirez
- Inggo Tries Out His Luck in Politics (2011) - Jun-Jun Ramirez
- Will Inggo Finally Discover the Powers of His Agimat? (2011) - Jun-Jun Ramirez
- Inggo Assures Morgana That Someday They Will Get Their House and Fortune Back (2011) - Jun-Jun Ramirez
- Inggo's Great Desire to Solve a Crime Drives Him Closer to Danger (2011) - Jun-Jun Ramirez
- Inggo Tries to Figure Out the True Powers of His Agimat (2011) - Jun-Jun Ramirez
- Inggo's Family Is Kicked Out from Their Own House After His father's Death (2011) - Jun-Jun Ramirez
- Inggo's Wit and Undeniable Bravery Helped Him Earn the Kristal ng Bituin (2011) - Jun-Jun Ramirez
2011
Kim (TV Series)
as
Elena's Co-worker
- Buhay ko'y ikaw (2011) - Elena's Co-worker (as JayR Siaboc)
2010
Wansapanataym (TV Series)
as
Sali Badbad
- Ali Badbad en da Madyik Banig (2010) - Sali Badbad
2009
Maalaala Mo Kaya (TV Series)
as
Ka Pedring's Son
- Kuliglig (2010) - Ka Pedring's Son
- Lambat (2009)
2009
Pepeng Agimat (TV Series)
as
Benjie
- Finale (2010) - Benjie
- Pepe Seeks New Power to Be Able to Defeat Lucio (2010) - Benjie
- Lucio Conquers Anyone Who Interferes in His Plans (2010) - Benjie
- Pepe Sets a Trap for Lucio (2010) - Benjie
- Lucio Gains Extra Powers (2010) - Benjie
- Pepe's Family Faces Danger (2010) - Benjie
- The Clan of Manananggal Is Back for Revenge (2010) - Benjie
- Lucio Lives Again (2010) - Benjie
- Will Pepe's Son Turn to Aswang Too? (2010) - Benjie
- How Will Pepe React When He Sees Lora with Bloody Hands? (2009) - Benjie
- Will Pepe and Lora's Wedding Push Through? (2009) - Benjie
- The Aswangs Start Their Search for Pepe (2009) - Benjie
- Lora's Freedom from Isla Domingo May Endanger Mankind (2009) - Benjie
- Pepe Finally Found His Father (2009) - Benjie
- JR Finds the Agimat (2009) - Benjie
- Pepe Arrives at Isla Domingo (2009) - Benjie
- Pepe Jr Tries to Find Answers to His Visions (2009) - Benjie
2009
Kambal sa uma (TV Series)
as
Paco
2008
Kapitan Boom (TV Series)
as
Lance
2008
Palos (TV Series)
as
Enzo (2008)
2008
SineSerye (TV Series)
as
Dale
- Patayin sa sindak si Barbara (2008) - Dale (as JR Siaboc)
2007
Your Song (TV Series)
as
Allen
- Minsan lang (2007)
- Cool Off (2007) - Allen
2007
Pangarap na bituin (TV Series)
as
Jeffrey Tuazon (2007)
Soundtrack
2009
The Bud Brothers Series (TV Series) (performer - 8 episodes)
- Episode #1.85 (2009) - (performer: "Hiling")
- He's the One: Part 7 (2009) - (performer: "Hiling")
- He's the One: Part 6 (2009) - (performer: "Hiling")
- He's the One: Part 5 (2009) - (performer: "Hiling")
- He's the One: Part 4 (2009) - (performer: "Hiling")
- He's the One: Part 3 (2009) - (performer: "May Tama Ako")
- He's the One: Part 2 (2009) - (performer: "May Tama Ako")
- He's the One: Part 1 (2009) - (performer: "May Tama Ako")
2007
Your Song (TV Series) (performer - 4 episodes)
- Sana ngayong pasko (2007) - (performer: "Sana ngayong pasko")
- Minsan lang (2007) - (performer: "Minsan Lang")
- Himala (2007) - (performer: "Himala")
- May tama rin ako (2007) - (performer: "May Tama Rin Ako")
Self
2016
#Like (TV Series)
as
Self - Celebrity Guest
- Tambolista (2016) - Self - Celebrity Guest
2010
Pinoy Big Brother (TV Series)
as
Self - Performer
- The Big Date on the Big Night (2010) - Self - Performer
2006
Tuloy na tuloy na tuloy pa rin ang Pasko (TV Movie)
as
Self
2006
Pinoy Dream Academy (TV Series)
as
Self - First Runner-Up
- Episode #1.1 (2006) - Self - First Runner-Up
References
Jay-R Siaboc Wikipedia
(Text) CC BY-SA