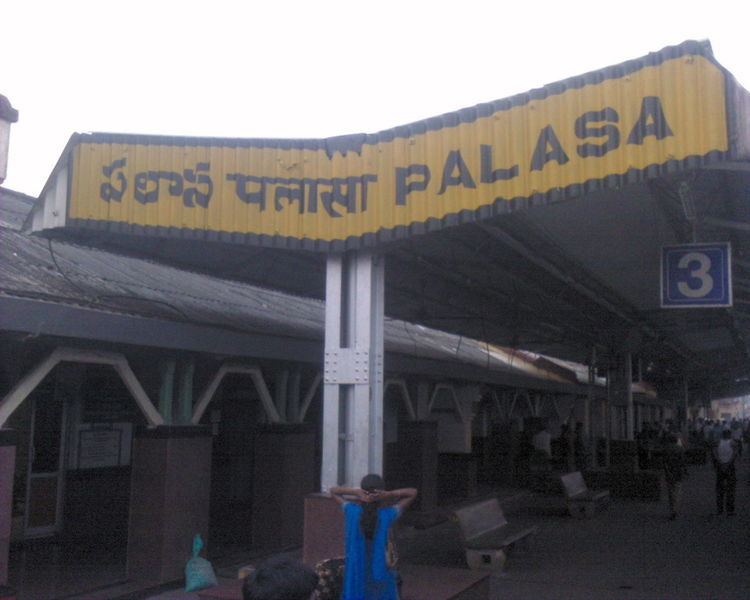 Palasa is located at 18.46N 84.25E. It has an average elevation of 38 meters (127 feet). The town has an area of 32.75 km2 (12.64 sq mi).
As of 2011 census of India, Palasa-Kasibugga had a population of 57,507 with 14,195 households. The total population constitute, 28,131 males and 29,376 females —a sex ratio of 1044 females per 1000 males. 5,609 children are in the age group of 0–6 years, of which 2,887 are boys and 2,722 are girls —a ratio of 943 girls per 1000 boys. The average literacy rate stands at 75.68% with 39,276 literates, significantly higher than the state average of 67.41%.
Agro exports There are more than 350 cashew processing industries around Palasa town, the highest amongst the northern coastal districts. These twin towns are the largest cashew producing towns of Andhra Pradesh and are among the largest processing centres in India. The cashew industry provides direct and indirect employment to about 15,000 people in the surrounding areas. Palasa-Kasibugga Municipality is called as White Gold City because in Palasa Kasibugga Cashew processing industries are one of the promising sector producing valuable commodity exported to Gulf, European and Western countries.
The Community Health Centre, Andhra Pradesh Vaidya Vidhana Parishad is located here. It can hold 50 inpatients.
National Highway 16, a part of Golden Quadrilateral highway network, bypasses the town. A flyover is constructed in 2016 for the convinience of people across railway track.
Ratty, Akkupally, Metturu & Thoturu (Hanuman Saagar) beaches are nearly 14 km from Palasa railway station.
Palasa is an assembly constituency in Andhra Pradesh Legislative Assembly. Palasa, Mandasa and Vajrapu Kotturu mandals comes under this jurisdiction.
The primary and secondary school education is imparted by government, aided and private schools, under the School Education Department of the state. The medium of instruction followed by different schools are English, Telugu.