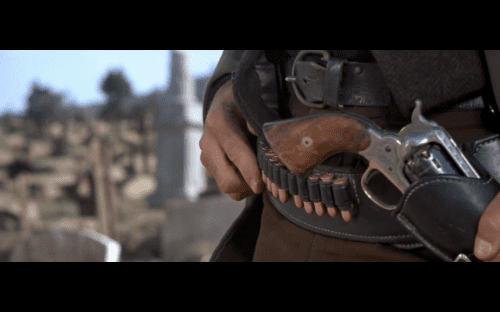 Pachora Junction (पाचोरा जंक्शन) is located at 20.67°N 75.35°E / 20.67; 75.35. It has an average elevation of 261 metres (856 feet). Population of Pachora is 255000. Pachora's pincode is 424201 and Telephone area code is 02596.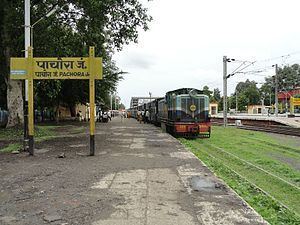 Pachora Municipal Council has established on 1 April 1947. Now there are 25 wards are mapped for Pachora Municipal Council with 25 Members of Nagarpalika. Pachora also has a Vidhan-Sabha Constituency from 1952. Pachora has a large rural infrastructure with 95 Grampanchayat which is largest in the any other tehshil place in Maharashtra. For Central Pachora is under Jalgaon Lok sabha Constituency.
Pachora having a heritage of very famous railway Pachora–Jamner Railway from Pachora to Jamner which is nearer to Ajanta Caves. The Pachora–Jamner Railway line was constructed by Messrs Shapoorji Godbole and Co. of Bombay. Pachora to Pahur section was opened up in 1918 and the rest of the sections in 1919. On termination of the contracts with the former Great Indian Peninsula Railway Company, the line was brought under direct State management with effect from 1 July 1925.
Pachora has an agriculture based economy. Major crops are cotton, banana, maize, jowar, Bajara. It also has many educational institutes and serves as a regional transportation center. City has other businesses like gold, cloth markets.
According to 2011 census population of pachora is 2,55000.
Pachora has many historical temples all over region with some mystery & spiritual story. Here in Rath Galli, Balaji Mandir (Temple) is very old near about 250 years. Every year festival of Balaji is celebrated called mela (fair) of 'Balaji Rath Yatra'. In that 50 feet heighted wooden Rath of Balaji Maharj were pulled in its nearer specific route. Yatra started in Morning from 08.00 A.M. to Night 11.00 P.M.Here on a famous Hill "KakanBardi" the fair has been celebrating from last 800 Years. We called it a fair of 'Khandoba'. This temple is situated on the top of hill, 4 km from pachora. It is an 800 years old temple. It is also known as "Jai Malhar" Pachora's two famous temples of Goddess 'Kaila Mata Mandir' (Bhdgaon rd) & 'Jagdamba Devi Mandir' (Rath Galli). In both temples during "Navaratri Ustav" the Holy program of Dandiya is celebrated every year in those 9 days of Navratri.
Hivra Dam, Khadakdeola
Bahula Dam, Bildi
Agnavati Dam
Pachora is on the main line track of central railway. It is just 50 km away from Jalgaon District Station & 72 km away from Bhusawal Junction of Central Railway. Just 3.00 hours from Nasik Road Station Nasik Road railway station & 6.00 hours from Mumbai. With any train of Central Railway either Express or Passenger you can reach safely at Pachora on its scheduled time.
It is banked on state highway Nagpur-Pune & Nagpur -Surat. It is on the main road network of state as well as central government highways. It is 48 km away from Jalgaon & 90 km from Dhule & 210 km From Nasik. With the Help of Maharashtra Rajya Parivahan Mandal (MSRTC) you can choose appropriate transport bus to reach at Pachora. There private tours and travels which operate in Pachora.
Jalgaon Airport, at Kusumba (approximately 6 km from the city) has been upgraded by the Airports Authority of India and was inaugurated on 23 March 2012 by the President of India, Smt. Pratibha Patil.