Paano Kita Iibigin is a 2007 film starring Piolo Pascual and Regine Velasquez, directed by Joyce Bernal. It is their first film opposite each other, though the two co-starred in the "Ang Iibigin Ko'y Ikaw" episode of IBC's defunct weekly drama series Habang May Buhay in 2000 and the "Lobo" episode of ABS-CBN's ongoing weekly drama series Maalaala Mo Kaya in 2001.
Pascual is the main host of ABS-CBN's ASAP which airs opposite GMA's SOP, which Velasquez hosts. Paano Kita Iibigin marked the first time that Pascual worked with Viva Films and the first time that Velasquez worked with Star Cinema.
Paano Kita Iibigin is the third co-production between Star Cinema and Viva Films after 2006's Wag Kang Lilingon and 2007's Ang Cute Ng Ina Mo. This is the third full-length film of Pascual with director Bernal after 2003's Till There Was You and 2006's Don't Give Up on Us. This is the fourth full-length film of Velasquez with director Joyce Bernal after working together in 1998's Dahil May Isang Ikaw, 2000's Kailangan Ko'y Ikaw and 2001's Pangako...Ikaw Lang.
This Philippine-made romantic drama opened on May 30, 2007 in the Philippines. It was rated B by the Cinema Evaluation Board. The movie made P78,128,341. When the DVD was released, it sold 15,000 DVD after two days of sale and became the first Filipino DVD release to be awarded with a Gold Certification in just three days of release. The soundtrack went Gold award after three weeks. The soundtrack reached Double Platinum status with more than 60,000 sales based on Regine's record sales in YES! Magazine's list of the 20 stars who ruled the decade.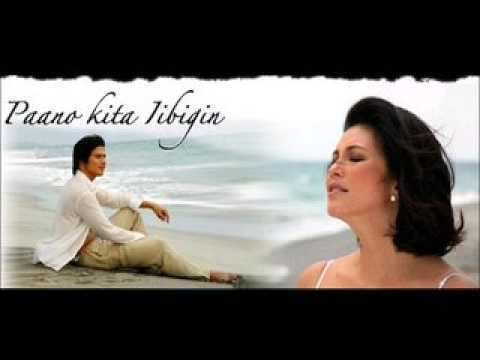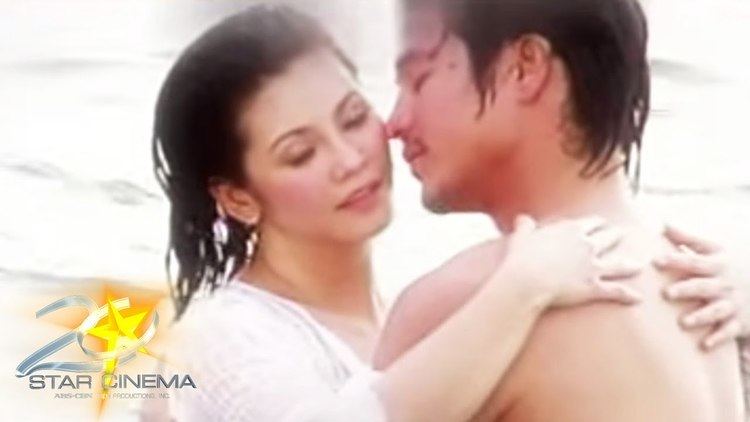 Terminated from her job and evicted from her apartment, Martina "Martee" Diamzon (Regine Velasquez) brings herself and her asthmatic son to Zambales for a vacation. In a dilapidated resort owned by Lance Monteagundo (Piolo Pascual) and fronted by a motley crew of a resort staff led by Liwayway (Eugene Domingo), she finds work as a manager after Liam accidentally damages Lance's motorcycle. At first, Martee finds it hard to adjust to Lance's abrasive personality and the provincial lifestyle, but she takes the opportunity to escape from her problems back home.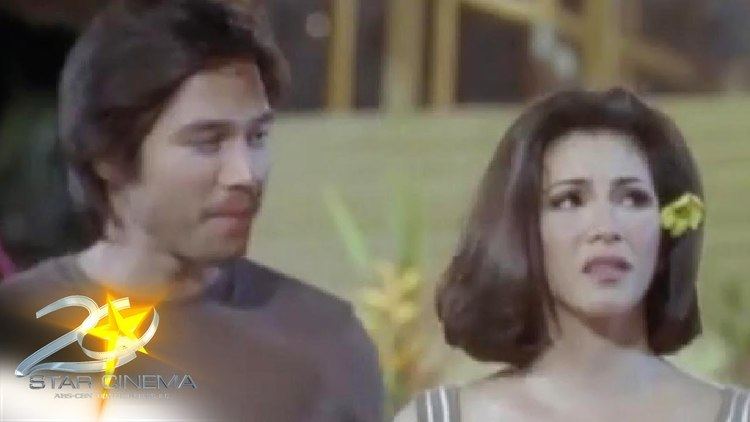 Whenever they work together, Lance and Martee always clash. As they spend more time with each other, they discover other facets of each other's personalities. Martee changes Lance's outlook in life, and he starts to fall for her. At the same time, Martee learns to laugh and enjoy life again.
While Martee seems to be ready to step out of her comfort zone, Lance is not yet ready to give up his "ultimate" plan. When Martee learns of Lance's involvement in a collision that killed his girlfriend and friends, she begins to understand where he's coming from.
However, Lance has untimely meeting with his dead girlfriend's family. Lance reverts to his old lifestyle. At this point, Martee thinks she can handle this because she truly loves him. When Lance's volatility starts to hurt her son, Martee realizes that this is too much for her. This time, she must choose between love and family. And she must decide if she should follow her heart even when it has already been broken before.
Regine Velasquez as Martee
Piolo Pascual as Lance
Eugene Domingo as Liwayway
Quintin Alianza as Liam
Iya Villania as Tessa
Erich Gonzales as Guada
Hyubs Azarcon as George
Rhap Salazar as Lorenzo
Gian Terry as Tomas
Paw Diaz as Maureen
Robin Da Roza as Allan
Beth Tamayo as Lisa
Leo Rialp as Simon
Menggie Cobarrubias as Leon
Mark Bautista as Raffy
Roence Santos as Belinda
Denise Joaquin as Rosy
Rico Barrera as Roy
Tessie Villarama as Gilda
Polly Cadsawan as Zoilo
C.J. Javarata as Dianne
Maris Dimayuga as Angel
Jordan Zuniga as Francis
Maynard Lapid as Jojo
JC Cuadrado as Chicoy
Jett Pangan as Mon
Jigo Garcia as Dr. Roxas
Julia Montes as Lance's young sister
Tess Gonzales as Janet
Andy Garcia as Manyakis na Call Center Agent
Krisheela Gonzales as Nina
Nico Deyro as Nico
Marco Morales as Sean
Iñigo Pascual as Young Lance
PJ Valerio as Young Allan
R.J. Yap ... Racer's Girlfriend
Eileen Buencamino ... Racer 'sGirlfriend
Ann Ruffols ... Racer'sGirlfriend
Celine Hizon ... Sexy Girl
Giovan Bernardino ... Car Racer
Alex Perez ... Car Racer
Jimy Mendoza ... Asst. Mechanic
Buds Cabading ... Asst. Mechanic
Erwin Dematera ... Toy Plane Operator
April Rose Alsaca ... Nurse
Edwin Magat ... Driver
Erwin Jacutan ... Guada's suitor friend
Ariel Lugue ... Guada's suitor friend
Mercy Academia ... Old Couple
Carlos Academia ... Old Couple
Jake Yabut ... Young Couple
Kristel Anne Cleopas ... Young Couple
Jomar Dayrit ... Judge
Kisha Carullo ... Judge's Secretary
Hirochi Ushida ... Japanese Buyer
Kim Miura ... Japanese Buyer
Erik Perez ... Japanese Buyer
Roger Round ... American Buyer
The 12-track OST album contained mostly original songs performed by the lead stars of the movie, Regine Velasquez and Piolo Pascual. The songs were solos and duets, a complete collaboration between the two singer-actors. The album was produced by the lead actress herself who is an accomplished record producer. Velasquez also provided back-up vocals on most tracks.
The album contains original songs penned by Ogie Alcasid, Mon Faustino among others.
Paano Kita Iibigin (4:42) - Piolo Pascual & Regine Velasquez
Lalala (3:10) - Piolo Pascual
Paano Kita Iibigin (4:24) - Regine Velasquez
My World With You (3:38) - Piolo Pascual & Regine Velasquez
Manhid (4:22) - Regine Velasquez
With You (4:21) - Piolo Pascual
Muling Magmamahal (4:58) - Piolo Pascual & Regine Velasquez
Tahan (3:04) - Regine Velasquez
Angel Eyes (4:06) - Piolo Pascual
Pare Ko (5:29) - Regine Velasquez
Paano Kita Iibigin (4:42) - Piolo Pascual
Sana Nga (3:51) - Piolo Pascual & Regine Velasquez
56th Filipino Academy of Movie Arts and Sciences Awards (FAMAS Awards) nominations
24th PMPC Star Awards for Movies
Nomination for Luna Awards, Best Actress and Best Actor for Regine Velasquez and Piolo Pascual this 2008.