Covid-19
US$ 700 million




P. Rajagopal





Businessman





1947 (Aged 72 )

Punnaiyadi, Tuticorin District, Tamil Nadu, India




18 July 2019 (aged 72) Chennai, India




Founder of Saravana Bhavan




P. R. Shivakumar and R. Saravanan, sons




Saravana Bhavan



P. Rajagopal (Tamil: பி.ராஜகோபால்) (born 1947) was the founder of Hotel Saravana Bhavan chain of restaurants. He is the son of a farmer who plied onion wholesale trade. He was born in a small village called Punnaiyadi, Tuticorin District, in 1947. In 1973, a few years after he came to Chennai, he started a general provisions store in K K Nagar. In 1981, he started a small hotel in K K Nagar.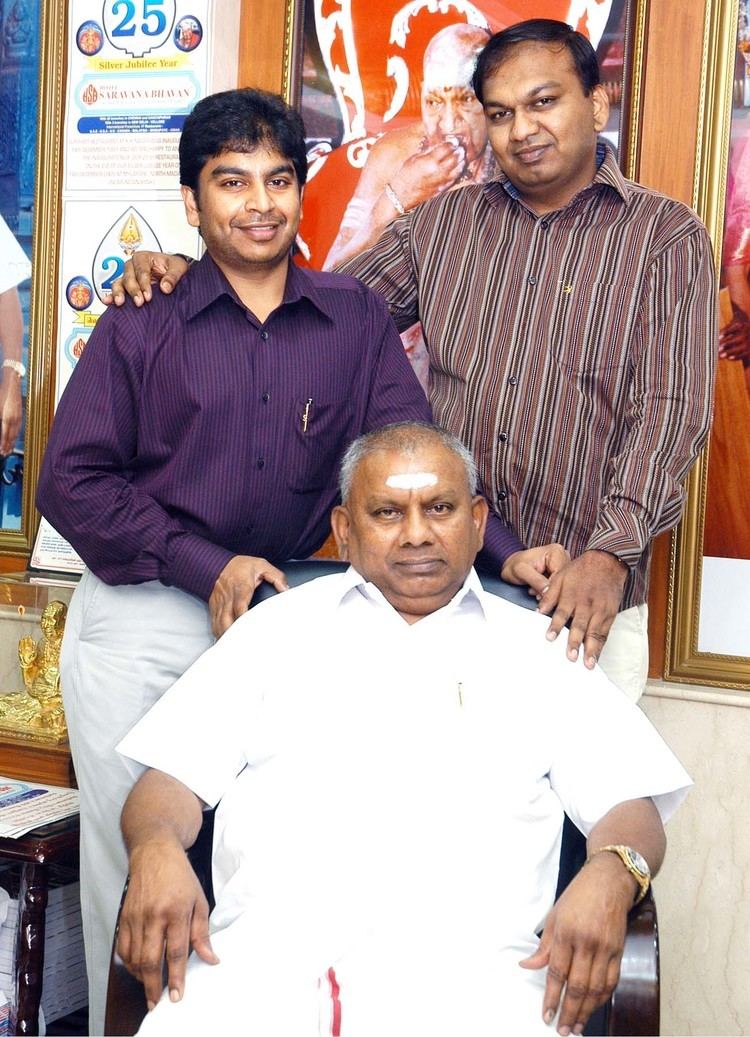 In 2009, the brand value of the restaurant chain plunged after the founder Rajagopal was sentenced to life imprisonment by Madras High Court after being convicted of the murder of employee Prince Santhakumar in 2001 and sexual harassment of Santhakumar's wife Jeevajothi. Santhakumar was a close friend of Jeevajothi, the daughter of one of his assistant managers. Rajagopal wanted to marry Jeevajothi, but she was interested in Santhakumar. After several warnings when they did not stop meeting, Santhakumar was kidnapped and his body was found a few days later near the Western Ghats mountain ranges. Rajagopal is currently free on bail for medical reasons while his case is appealed to the Indian Supreme Court, with no resolution expected to occur anytime in the near future.
After surrendering on 9 July 2019 to serve his life sentence, Rajagopal had a heart attack on 13 July 2019.
The Madras High Court granted permission to transfer him from the prison ward of Stanley Medical College Hospital to Vijaya Hospital in Chennai, where he died on the morning of 18 July 2019.
P. Rajagopal (businessman) Wikipedia