Turkey




5.00 m




Ordu University


303.55 km2


Black Sea




Enver Yilmaz (AKP)



Ordu is a port city on the Black Sea coast of Turkey, and the capital of Ordu Province. Estimated population c. 2014: 195,817.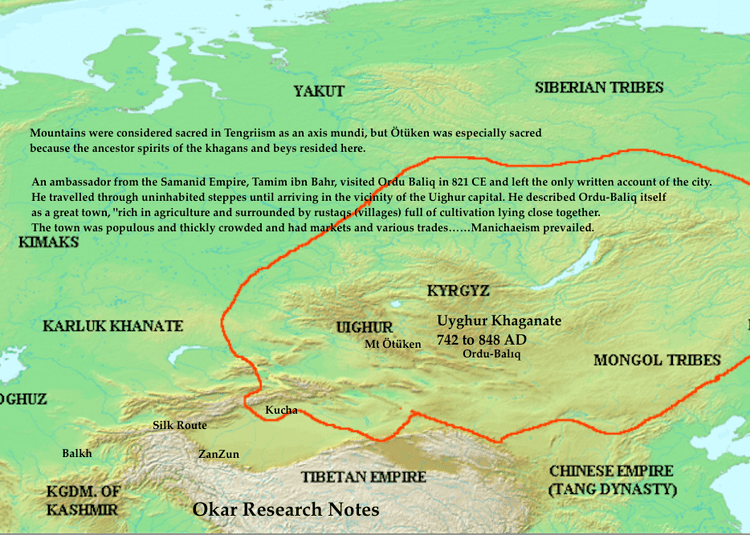 In the 8th century BC, the settlement of Cotyora (also spelled Kotyora) was founded in this area as one of a string of colonies along the Black Sea coast established by the Miletians. Xenophon mentions the town (Anabasis V.5.3f), as does Strabo much later (XII.3.17). Arrian, in his 131 CE guidebook Periplus of the Euxine Sea, describes it as a village "and not a large one."
The area came under the control of the Danishmends, then the Seljuk Turks in 1214 and 1228, and the Haciemirogullari Beylik in 1346. Afterwards, it passed to the dominion of the Ottomans in 1461 along with the Empire of Trabzon.
The modern city was founded by the Ottomans as Bayramli near Eskipazar as a military outpost 5 km (3 mi) west of Ordu.
In 1869, the name was changed to Ordu and united with the districts of Bolaman, Persembe, Ulubey, Hansamana (Golkoy) and Aybasti. Ordu province was created at 17 April 1920.
As of 1920, Ordu was one of the few producers of white green beans, which were exported to Europe. Ordu also had mulberry tree plantations for sericulture.
Pasaoglu Konagi and Ethnographic museum - a ethnographic museum.
Tasbasi Cultural Centre - a cultural centre
Boztepe - a hill of 550 m (1,800 ft) overlooking the town from the west. Since June 2012, an aerial lift system provides an easy way of transportation between the citys coastline and the hilltop. The Ordu Boztepe Gondola can transport hourly 900 passengers up to the hilltop in 6.5 minutes.
Old Houses of Ordu in the old city center
Yali Camii, also called Aziziye Camii - a mosque
Atik Ibrahim Pasa Camii, also called Orta Cami - a mosque built in 1770
Eski Pazar Camii - a mosque with adjoining Turkish baths
Efirli Camii - a mosque
Ordu Wikipedia
(,)http://2.bp.blogspot.com/-XoKgAZR3KaI/U85bM0g_y4I/AAAAAAAAEMY/M3-EWp3qBiw/s1600/UyghurMAP.png(,)https://www.goturkey.com/uploads/8a09005337b3643bbbdf76f6b738350e.jpg(,)http://upload.wikimedia.org/wikipedia/commons/3/3f/Ordu_districts.png(,)http://doubletree3.hilton.com/resources/media/dt/ISTOTDI/en_US/img/shared/full_page_image_gallery/main/HL_haghiasophia01_36_677x380_FitToBoxSmallDimension_Center.jpg(,)http://doubletree3.hilton.com/resources/media/dt/ISTOTDI/en_US/img/shared/full_page_image_gallery/main/HL_rest02_25_677x380_FitToBoxSmallDimension_Center.jpg(,)http://i31.photobucket.com/albums/c359/stormicy5/100_0721.jpg(,)http://i31.photobucket.com/albums/c359/stormicy5/100_0741.jpg(,)http://i.imgur.com/ZEPkFBo.jpg(,)https://www.goturkey.com/uploads/fe1189eb5b7c75c4331a6d4c8ff478d7.jpg(,)http://3.bp.blogspot.com/_85ACsZ2kALY/Sl3HWZ2yYqI/AAAAAAAAFCw/_YGf4bVgsTs/s1600-h/Tatar%2BInvaders%2B1241.jpg(,)https://cdn.hotelplanner.com/Common/Images/HotelImage/155483.jpg
(,)http://media-cdn.tripadvisor.com/media/photo-s/04/2a/29/5b/getlstd-property-photo.jpg(,)http://media-cdn.tripadvisor.com/media/photo-s/03/02/60/24/gardenya.jpg(,)http://media-cdn.tripadvisor.com/media/photo-s/04/94/bb/94/midi-restaurant.jpg(,)http://media-cdn.tripadvisor.com/media/photo-s/03/2f/03/c7/gardenya.jpg(,)http://media-cdn.tripadvisor.com/media/photo-s/03/db/08/52/vonali-celal.jpg(,)http://www.orduajans.com/images/haberler/ordu_persembe_camburnu_restaurant_h2532.jpg(,)http://ideal-conferences.net/images/ordu3.png(,)http://images.trvl-media.com/hotels/5000000/4590000/4585900/4585853/4585853_7_z.jpg(,)http://www.1resimler.com/data/media/757/ordu-sahili.jpg(,)http://media-cdn.tripadvisor.com/media/photo-s/06/6a/2f/bb/sahane-manzarasi.jpg(,)https://turkishcuisine.files.wordpress.com/2014/09/malatya1.jpg(,)http://ideal-conferences.net/images/Ordu2.jpg(,)http://media-cdn.tripadvisor.com/media/photo-s/06/50/29/64/et-steak-koy-kahvalti.jpg(,)http://www.timeoutistanbul.com/en/fooddrink/venue/9442/Images/foto_s1/Vonali_Celal_1.jpg(,)https://www.ertenkonak.com/uploads/galeriler/54504fa4c6c0163e8882badf693ad757.jpg