Covid-19
7.6

/

10

Alchetron

7.6

Rate This





Drama, History


Yoo Ha


Ha Yoo


Korean


Yoo Ha


Kim Jun-seok



South Korea




January 16, 2004 (2004-01-16)




January 16, 2004 (South Korea)




Lee Jeong-jin

(Woo-shik), Han Ga-in (Eun-ju),

Won-kwon Kim

(Jiksae),

Seo Dong-Won

(Seong-hun),

Hyo-jun Park

(Hamburger),

Kwon Sang-Woo

(Hyeon-su)


Yoo Ha directed Once Upon a Time in High School and Gangnam 1970



Once Upon a Time in High School: The Spirit of Jeet Kune Do (Korean: 말죽거리 잔혹사) is a 2004 South Korean drama film. The background of the film is set in a high school in South Korea, 1978. The original Korean title literally means "cruel history of Maljuk street" and one of the filming locations was the present neighborhood of Yangjae-dong, Seocho District in Seoul.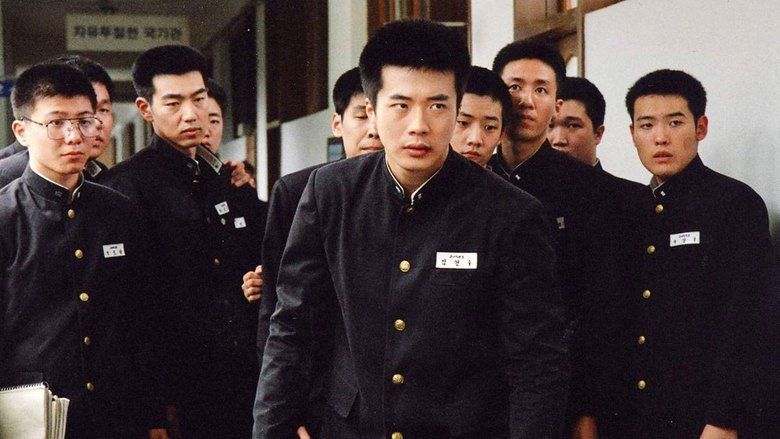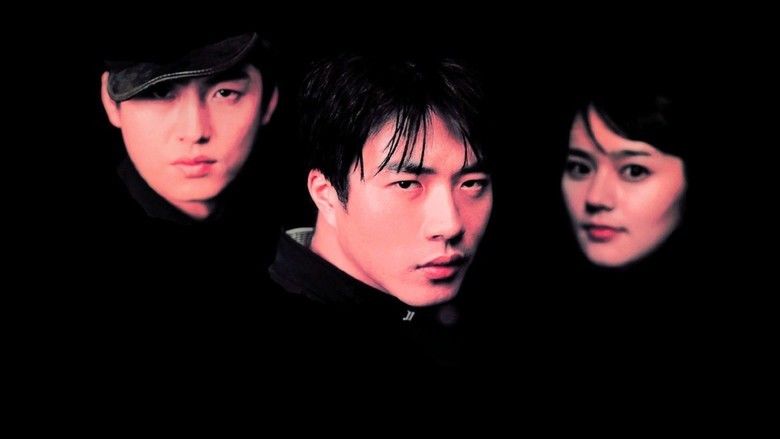 Hyun-soo (Kwon Sang-woo), transfers to another school, which is notorious for being one of the worst and most brutal high schools in the country. He is sent to a bottom-rank class and experiences violence in classroom by a group of delinquents in his class led by Jong-hoon (Lee Jong-hyuk), who is a stereotypical Korean bully in school. The teachers are also depicted as authoritarian and brutal to the students, using discipline as an excuse for brutality, as did most Korean teachers up to the 70s. One day on the bus, Hyun-soo sets eyes on and falls in love with Eun-joo (Han Ga-in), and one day when a group of schoolboys start teasing her on the bus, Hyun-soo takes the opportunity to gain her respect, even though it meant starting a riot. After a chase through the neighborhood and being caught in their hiding place (a rat prompted Eun-joo to scream), one of Hyun-soo's friends Kim Woo-sik (Lee Jung-jin), who happens to be a son of a popular actress, steps in and knocks them out.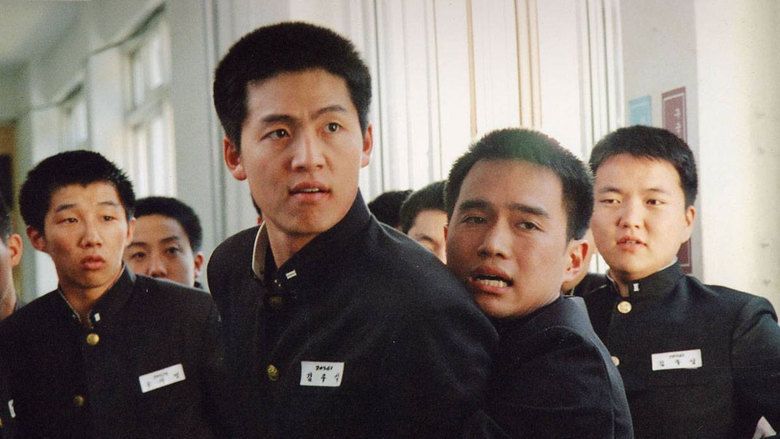 A relationship triangle was formed between Hyun-soo, Woo-sik, and Eun-joo. One day Hyun-soo while riding his bike noticed Woo-sik and Eun-joo arguing. Taking into account that Hyun-soo was at a disadvantage of winning her heart due to his only achievement being sharing an umbrella with her on a rainy day while Woo-sik did more, he meets her at a rooftop that night and bonds with a romantic song playing on the radio presumably bought for the occasion, much to Woo-sik's jealousy when he saw them unnoticed when he reached the rooftop. One day Hyun-soo and Woo-sik got in a fight over Eun-joo and their friendship was put to an end. This event prompted Woo-sik to the extent of humiliating and beating Ham Jye-bok (Park Hyo-jun) who is called by his nickname "Hamburger", who sells pornography to other students.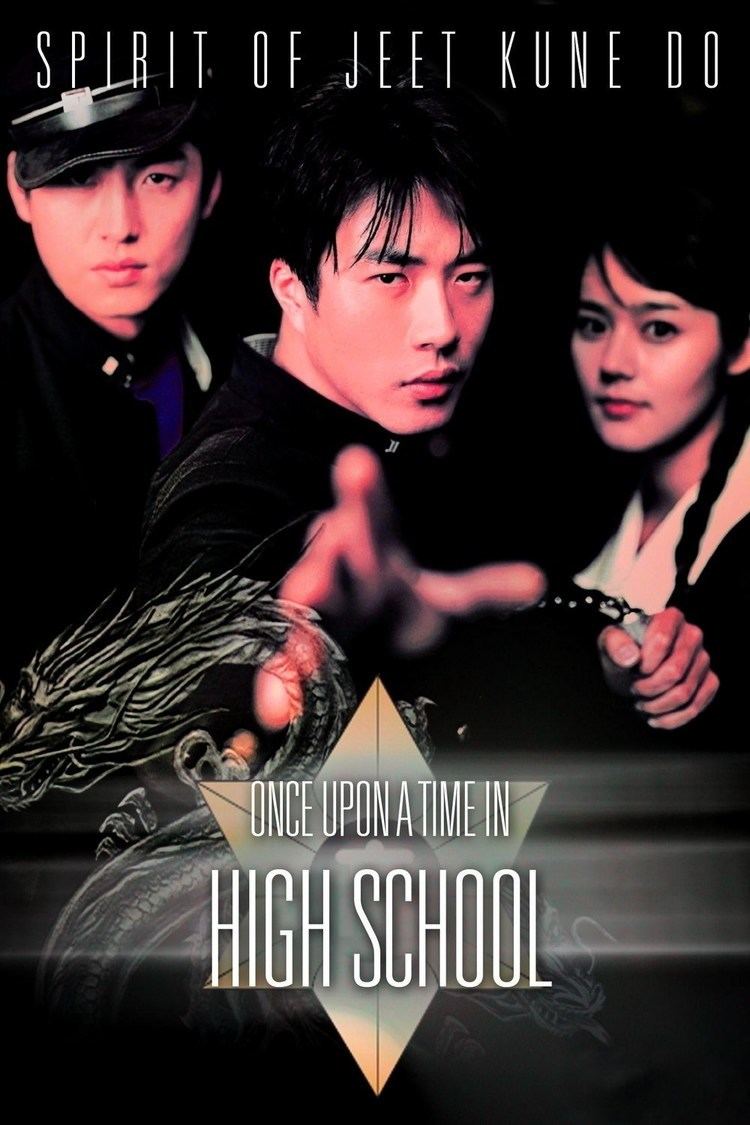 He leaves the school and presumably drops out after losing an intense fight with Jong-hoon on the rooftops, never to be seen again. Hyun-soo is now facing greater problems of his own when he concludes Eun-joo left him for Woo-sik again and he has been receiving poor grades prompting his father, a black belt in Tae Kwon Do and an owner of a Tae Kwon Do gym, who has been known to treat his students kindly but treats his son like dirt, to berate him and resort to extreme violence to 'discipline' him and labeled him a 'surplus man', a derogatory term used to describe a person without a future, and kicked him out of his house permanently, never allowed back inside ever again. No longer able to put up with the conduct of Jong-hoon and his boys as well as the extreme brutality and violence being put up by the teachers, Hyun-soo starts to train himself in Jeet Kune Do, inspired by his childhood hero Bruce Lee. Hyun-soo challenges Jong-hoon to a fight one day when he is no longer able to put up with his irrational behaviour. On the same rooftop where Woo-sik lost a fight, Jong-hoon and his gang mates are grievously injured by Hyun-soo's nunchaku and expertise in Jeet Kune Do.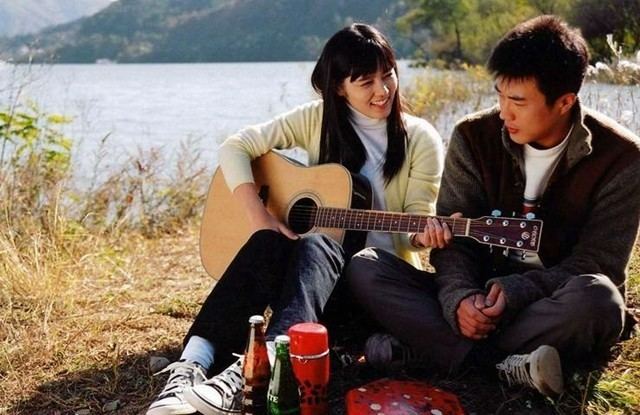 After the intense fight, although he won, Hyun-soo still didn't feel any victory. Authorities including a general who is called 'puppet soldier' by students were alerted and they started yelling at him even though it was Jong-hoon who was antagonizing others. At this point, badly influenced by the brutality from his psychopath father and still being accused rather than honored after all this time and effort he invested to master Jeet Kune Do for the sake of bringing justice to the school and proving himself wrong of his status as a surplus man, Hyun-soo totally lost it and smashed some nearby windows and hurled his nunchucks at them and cursed Korea's entire education system for being so corrupt and encouraging brutality no matter how immoral it is, leading to expulsion. Later on, Hyun-soo and his father, who has heard everything of what happened as well as what his son has been practicing, pays a visit to a hospital to meet the now hospitalized Jong-hoon (along with his gang mates) and his furious mother. Hyun-soo's father's begs her to forgive him calmly and sincerely without even the slightest bit of anger and sees the error of his ways by admitting his method of discipline was wrong as they only made his bad enough son even worse; realizing the result of bad parenting and child abuse, unsurprisingly to no avail. Hyun-soo later attends a public school and later runs into Eun-Joo although the reunion is more of a farewell. When he and Ham Jye-bok are waiting outside a movie theater to see Jackie Chan's Drunken Master movie, they get into a play fight much to the amusement of the bystanders.
Awards and nominations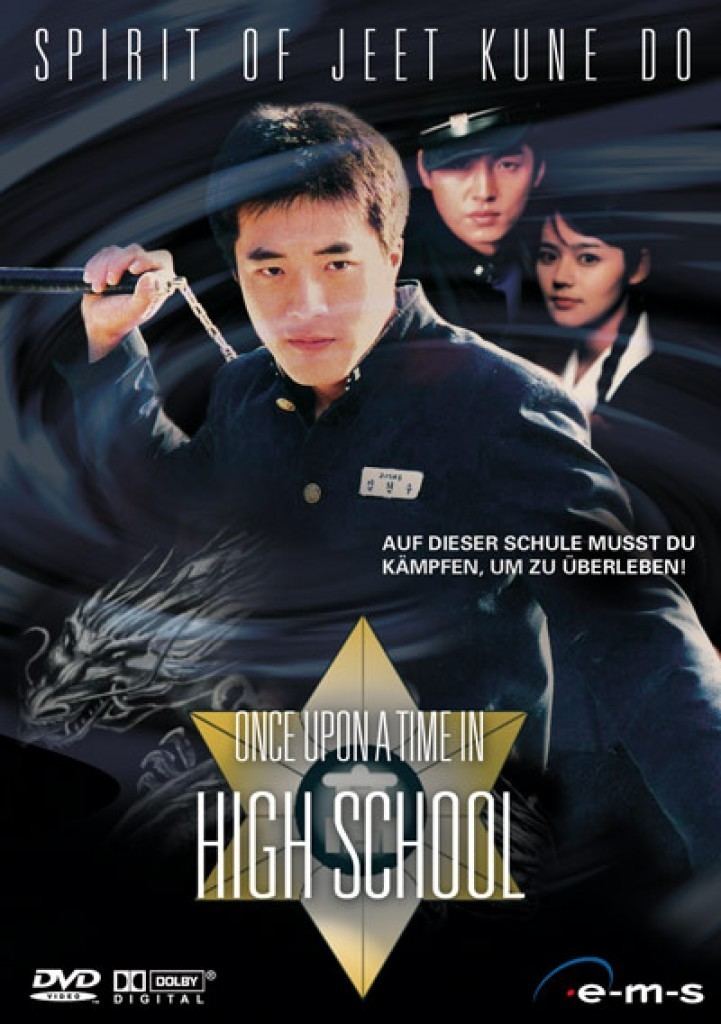 2004 Baeksang Arts Awards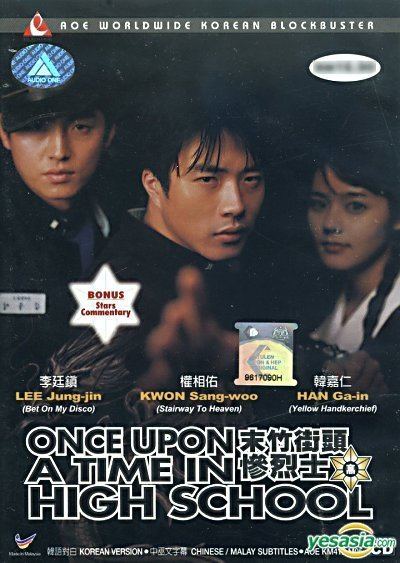 Most Popular Actor - Kwon Sang-woo
Nomination - Best Actor - Kwon Sang-woo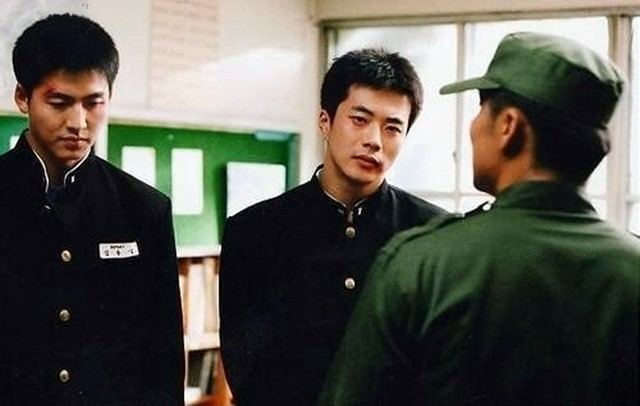 2004 Grand Bell Awards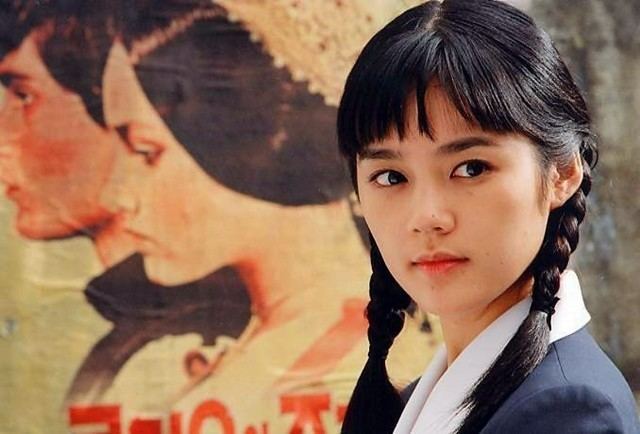 Popularity Award - Kwon Sang-woo
Nomination - Best Original Screenplay - Yoo Ha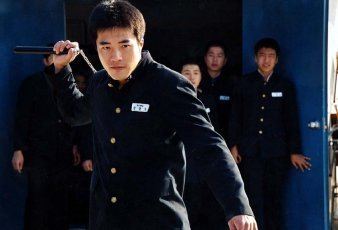 Best Art Direction - Kim Gi-cheol, Kim Hyo-jeong
Popular Star Award - Kwon Sang-woo
Nomination - Best Film
Nomination - Best Director - Yoo Ha
Nomination - Best Screenplay - Yoo Ha
Nomination - Best Cinematography - Choi Hyeon-gi
Nomination - Best New Actress - Han Ga-in
2004 Korean Film Awards
Nomination - Best Film
Nomination - Best Director - Yoo Ha
Nomination - Best Screenplay - Yoo Ha
Nomination - Best New Actress - Han Ga-in
Once Upon a Time in High School Wikipedia
(Text) CC BY-SA
Once Upon a Time in High School IMDb
Once Upon a Time in High School Rotten Tomatoes
Once Upon a Time in High School themoviedb.org