Province

Ulster




University

South West College, Omagh




Population

Omagh Fermanagh and Omagh (from 1 April 2015)



Omagh ( or – from Irish: , meaning "the virgin plain" [?n? ?o?m??i is the county town of County Tyrone, Northern Ireland. It is situated where the rivers Drumragh and Camowen meet to form the Strule. Northern Irelands capital city Belfast is 68 miles (109.5 km) to the east of Omagh, and Derry is 34 miles (55 km) to the north. The closest public air links to the town are situated at these cities. Enniskillen Airport, a small air strip, lies 24 miles/38.5 km to the southwest of Omagh.
Contents
Map of Omagh
The town has a population of 21,297, and the district, which is the largest in County Tyrone, had a population of 51,356 at the 2011 Census. Omagh contains the headquarters of Omagh District Council and the Western Education and Library Board, and also houses offices for the Department of Agriculture and Rural Development at Sperrin House, the Department for Regional Development and the Northern Ireland Roads Service at the Tyrone County Hall and the Northern Ireland Land & Property Services at Boaz House. The town is twinned with LHaÿ-les-Roses, a town in the suburbs of Paris, France.
Omagh infpeopleevents and places from 1980s and 1990s
Omagh subway young soccer stars
History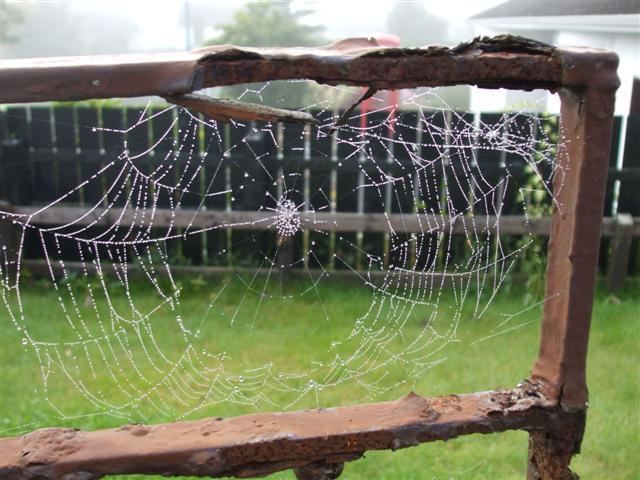 The name Omagh is an anglicisation of the Irish name an Óghmaigh (modern Irish an Ómaigh), meaning "the virgin plain". A monastery was apparently established on the site of the town about 792 CE, and a Franciscan friary was founded in 1464. Omagh was founded as a town in 1610. It served as a refuge for fugitives from the east of County Tyrone during the 1641 Rebellion. In 1689, the same year as the Battle of the Boyne, James II arrived at Omagh, en route to Derry. Supporters of William III, Prince of Orange, later burned the town.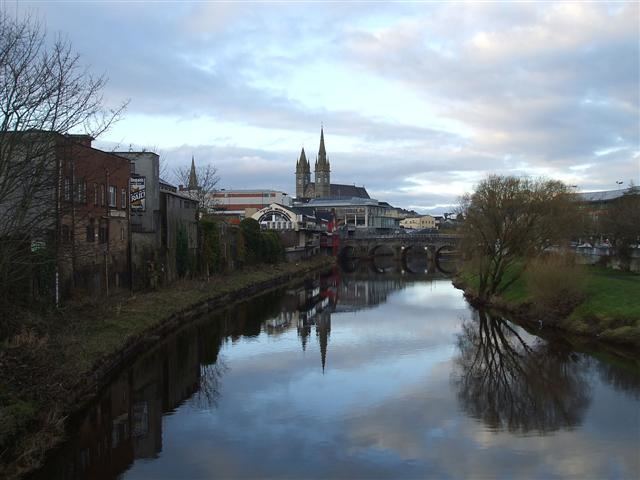 In 1768 Omagh replaced Dungannon as the county town of County Tyrone. Omagh acquired railway links to Derry with the Londonderry and Enniskillen Railway in 1852, Enniskillen in 1853 and Belfast in 1861. St Lucia Barracks were completed in 1881. In 1899 Tyrone County Hospital was opened. Today the hospital is the subject of a major campaign to save its services. The Government of Northern Ireland made the Great Northern Railway Board close the Omagh – Enniskillen railway line in 1957. In accordance with the Benson Report submitted to the Northern Ireland Government in 1963, the Ulster Transport Authority closed the Portadown – Omagh – Derry main line in 1965, leaving Tyrone with no rail service. St Lucia Barracks closed on 1 August 2007.
Geography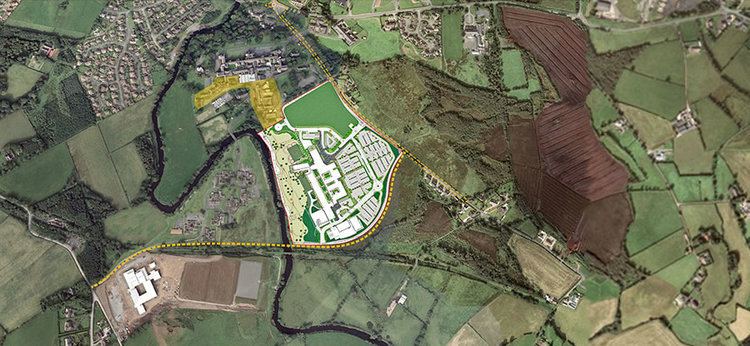 These wards are only those that cover the town.
Camowen (2001 Population – 2,377)
Coolnagard (2001 Population – 2,547)
Dergmoney (2001 Population – 1,930)
Drumragh (2001 Population – 2,481)
Gortrush (2001 Population – 2,786)
Killyclogher (2001 Population – 2,945)
Lisanelly (2001 Population – 2,973)
Strule (2001 Population – 1,780)
References
Omagh Wikipedia
(Text) CC BY-SA
(,)http://upload.wikimedia.org/wikipedia/commons/4/4b/Early_morning_cobwebs,_Omagh_-_geograph.org.uk_-_1483927.jpg(,)http://upload.wikimedia.org/wikipedia/commons/a/a3/Omagh_-_The_Strule,_early_morning_-_geograph.org.uk_-_1625236.jpg(,)http://www.traceyarchitects.com/wp-content/uploads/2012/04/tracey-architects-derry-ulster-history-park-omagh.jpg(,)http://images.fineartamerica.com/images-medium-large/ulster-history-park-omagh-county-the-irish-image-collection-.jpg(,)http://media-cdn.tripadvisor.com/media/photo-s/00/16/57/ac/thatched-roof-irish-house.jpg(,)http://www.trillick.org/wp-content/uploads/2013/11/Trillick-Old-Castle.jpg(,)http://images-02.delcampe-static.net/img_large/auction/000/164/025/559_001.jpg(,)http://upload.wikimedia.org/wikipedia/commons/8/8f/Highway_to_Health,_Omagh_-_geograph.org.uk_-_724485.jpg(,)http://upload.wikimedia.org/wikipedia/commons/5/58/Omagh_Technical_College_-_geograph.org.uk_-_1707803.jpg(,)http://ukwells.org/uploads/Image/IMG_2704.JPG(,)http://assets.nydailynews.com/polopoly_fs/1.287591!/img/httpImage/image.jpg_gen/derivatives/article_970/alg-belfast-park-jpg.jpg(,)http://sites.duke.edu/belfast/files/2013/06/omagh-1.jpg(,)http://i740.photobucket.com/albums/xx48/CluelessTwo/DrumraghGraveyarddarkarts.jpg
(,)http://www.soltysbrewster.com/images/projects/health/8a-omagh.jpg(,)http://www.dronestagr.am/wp-content/uploads/2014/11/Lismallard-House-Omagh-640x360.jpg(,)http://www.soltysbrewster.com/images/projects/renewables/4A%2520-%2520Omagh.jpg(,)http://www.seanhillen.com/images/omagh_plan_09-06a-03_900.jpg(,)http://www.omaghbombmemorial.com/images/omagh_bentpath14-05_750.jpg(,)http://www.omaghlisanellycampus.org.uk/wp-content/Cimy_Header_Images/0/masterplan-home.jpg(,)http://www.soltysbrewster.com/images/projects/health/8b-omagh.jpg(,)http://www.yellowtom.co.uk/managed/omagh/head-1.jpg
(,)http://media-cdn.tripadvisor.com/media/photo-s/02/cb/b9/59/grant-s-restaurant.jpg(,)http://media-cdn.tripadvisor.com/media/photo-s/02/cb/b9/5c/grant-s-restaurant.jpg(,)http://media-cdn.tripadvisor.com/media/photo-s/02/ba/24/80/sallys-of-omagh.jpg(,)http://www.fun.ie/mediafiles/images/activities/thumb_600x400_or/0ziff87w_536b5aac6aa45.jpg(,)http://www.menupages.ie/images/550x344/cuisines/pub_grub.jpg(,)http://www.swc.ac.uk/swc/media/Images/Discover/Facilities/Restaurant-pic-3.jpg(,)http://www.menupages.co.uk/images/news/250/20-01-2015SundayLunch1.jpg(,)http://media-cdn.tripadvisor.com/media/photo-s/05/d5/09/94/sea-food.jpg(,)http://www.swc.ac.uk/swc/media/Images/Discover/Facilities/234_310113.jpg(,)http://www.visitomagh.co.uk/wp-content/gallery/footer/omagh-college.jpg
(,)https://img5.nmni.com/getattachment/uafp/What-s-on/Events/Bluegrass-Music-Festival/Bluegrass-Music-Festival740.jpg.aspx(,)https://img2.nmni.com/getattachment/uafp/What-s-on/Events/Bluegrass-Music-Festival/Rackhouse-Pilfer-Image-(1).jpg.aspx(,)http://www.nmni.com/Images/UM-What-s-On-(2)/What-s-On/Bluegrass-festival-2011-600(,)http://i56.photobucket.com/albums/g174/ellude/2011%2520review/2011-078.jpg(,)http://i.dailymail.co.uk/i/pix/2015/02/18/25C89F1100000578-2958021-image-a-48_1424230318327.jpg(,)http://lonesomeriverband.com/www/uploads//2013/08/MG_1777-600.jpg(,)http://assets.nydailynews.com/polopoly_fs/1.287606!/img/httpImage/image.jpg_gen/derivatives/article_970/amd-belfast-peace-wall-jpg.jpg(,)http://3.bp.blogspot.com/_NYs4Ee6BDjo/TJoHXpzIeRI/AAAAAAAADUQ/hrD4bnXas5U/s1600/Blackjack03.jpg(,)http://i.ytimg.com/vi/IDJmGIqgEZs/0.jpg(,)http://i.dailymail.co.uk/i/pix/2008/04_02/omagh2DM0804_468x283.jpg(,)http://i.ytimg.com/vi/3pqHV67ONtg/0.jpg
(,)http://tyronegaa.ie/wp-content/uploads/2014/11/Omagh-Culture-web.jpg(,)http://teamtalkmag.com/wp-content/uploads/2012/01/Omagh-St-Endas-Ballad-group-1.jpg(,)http://pri-113a.kxcdn.com/sites/default/files/migration/PriMigrationsDamanticWordpressAttachmentsImagesMigration/www.theworld.org/wp-content/uploads/RTXYNV5-e1366139338819.jpg(,)http://www.artscouncil-ni.org/images/sized/images/uploads/news-documents/aa0001-640x448.jpg(,)http://www.abc.net.au/news/image/5526408-3x4-700x933.jpg(,)http://teamtalkmag.com/wp-content/uploads/2014/02/Omagh-ballad.jpg(,)http://www.science.ulster.ac.uk/sports/public/img/news/13/conference-picture600.jpg(,)http://www.swc.ac.uk/swc/media/Images/Discover/News/Confucius1.jpg(,)http://media.irishcentral.com/images/MI%2BJason%2BMcCue%2BOmagh%2Blawyer%2BUkraine%2Bplance%2BTED%2Btalks.jpg
(,)http://media-cdn.tripadvisor.com/media/photo-s/02/29/7c/b6/omagh-memorial-garden.jpg(,)http://www.visitomagh.co.uk/wp-content/themes/Omagh/images/uafp.jpg(,)http://cdn2.vtourist.com/19/4871621-Garden_of_Light_Omagh.jpg(,)http://www.visitomagh.co.uk/wp-content/gallery/footer/town-centre.jpg(,)http://www.outdoorni.com/blog/i/library/271.jpg(,)https://s-media-cache-ak0.pinimg.com/736x/04/51/9e/04519e80d052675c1218481a196f9d13.jpg