Name

Oleksandr Yanukovych




Role

Dentist





Nephews

Iliya Yanukovych




Ex-spouse

Olena Yanukovych






Parents

Lyudmyla Oleksandrivna Yanukovych, Viktor Yanukovych




Siblings

Viktor Viktorovych Yanukovych




Grandparents

Fedir Yanukovych, Olga Yanukovych




Similar People

Viktor Yanukovych, Viktor Viktorovych Yanukovych, Lyudmyla Oleksandrivna Yanukovych
Oleksandr Viktorovych Yanukovych (Ukrainian: Олександр Вікторович Янукович; born July 10, 1973 in Donetsk) is a Ukrainian dentist, businessman and son of the former President of Ukraine Viktor Yanukovych. He has notably become one of the richest men in the country during his father's time in office, leading a group known as "the family" and a conglomerate called Management Assets Company. Since the ouster as President of his father he lives in Russia. He is married and has two sons Viktor born 2000 and Oleksandr born 2009.
Contents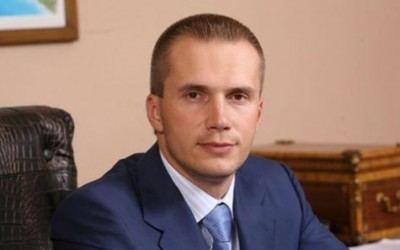 Biography
Yanukovych graduated from the Donetsk National University as a dentist but since 2006 he leads a company named Management Assets Company (MAKO). MAKO owns construction companies that built business centres and shopping malls in Donetsk, a hotel in Balaklava (Crimea) and some banks. Various Ukrainian press have suggested people close to Oleksandr have landed some of Ukraine's most important positions including top government positions. His father Viktor Yanukovych, through his press service, has denied that he appoints individuals to top government positions based on their personal loyalty and closeness to his family rather than qualifications. Also Yanukovych's organization is alleged of performing over 70 so called "raid seizures" - when with a help of corrupt government officials - a certain organization seizes a property (usually a small business) under a fabricated justification.(in Ukrainian)
Selected list of assets
Yanukovych's MAKO Group of companies (majority shareholder, Oleksandr Yanukovych) was assessed by the auditor PricewaterhouseCoopers as having $212 million in assets in 2011, grossing $663,000 from sales. In March 2012 Yanukovych's net worth was estimated to be at least $130 million by Kyiv Post. In 2011, MAKO consisted of 16 enterprises located in Ukraine, Switzerland and the Netherlands, and employed 700 people. MAKO Group is primarily involved in property development and construction, banking, and the export of high-grade coal. MAKO started to grow heavily since 2010. Before 2013 the company had denied it had bid for government public procurement contracts, taking part in government privatizations of state assets, or being involved in the extraction of natural resources. In November 2012 Forbes Ukraine reported that companies linked to (Oleksandr) Yanukovych in 2012 at no cost had taken over majority stakes worth an estimated $10 million in five coal enrichment plants from the state. This had been denied by Yanukovych; he claimed it was Black PR aimed against his father. As of February 2013, Forbes Ukraine claims (Oleksandr) Yanukovych earned more in Ukrainian public procurement contracts then any other businessmen since the beginning of 2012. Forbes.ua reported in February 2014 that in January 2014, for example, his businesses won 50% of all state tenders.
In early 2014, his personal assets were claimed to be over $500 million.
References
Oleksandr Yanukovych Wikipedia
(Text) CC BY-SA