Insect collecting preserving odonata
Odonata is an order of carnivorous insects, encompassing the dragonflies (Anisoptera) and the damselflies (Zygoptera). The Odonata form a clade, which has existed since the Triassic.
Contents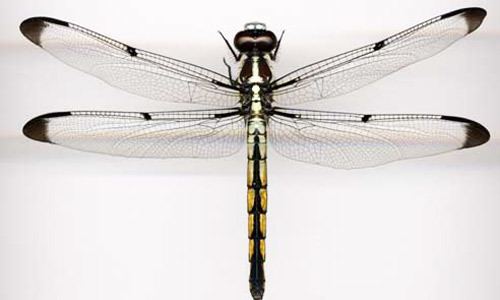 Dragonflies are generally larger, and perch with their wings held out to the sides; damselflies have slender bodies, and hold their wings over the body at rest.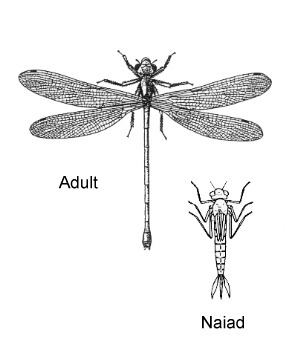 Praying mantis eating a dragonfly odonata insects hunting attack
Etymology and terminology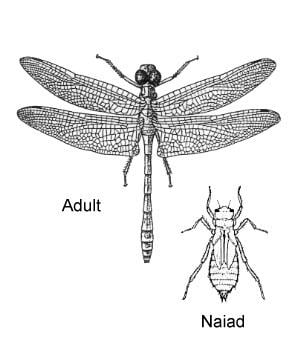 Fabricius coined the term Odonata from the Greek οδόντoς (οδούς), odontos (tooth) apparently because they have teeth on their mandibles, even though most insects also have toothed mandibles.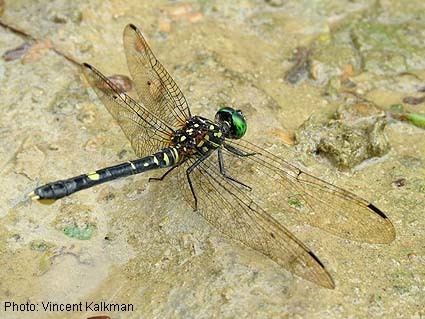 The word dragonfly is also sometimes used to refer to all Odonata, but odonate is a more correct English name for the group as a whole. Odonata enthusiasts avoid ambiguity by using the term true dragonfly, or simply Anisopteran, when referring to just the Anisoptera. The term Warriorfly has also been proposed. Some 5,900 species have been described in this order.
Systematics and taxonomy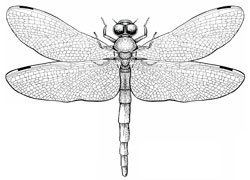 This order has traditionally been grouped together with the mayflies and several extinct orders in a group called the "Paleoptera", but this grouping might be paraphyletic. What they do share with mayflies is the nature of how the wings are articulated and held in rest (see insect flight for a detailed discussion).
In some treatments, the Odonata are understood in an expanded sense, essentially synonymous with the superorder Odonatoptera but not including the prehistoric Protodonata. In this approach, instead of Odonatoptera, the term Odonatoidea is used. The systematics of the "Palaeoptera" are by no means resolved; what can be said however is that regardless of whether they are called "Odonatoidea" or "Odonatoptera", the Odonata and their extinct relatives do form a clade.
The Anisoptera was long treated as a suborder, with a third suborder, the "Anisozygoptera" (ancient dragonflies). However, the combined suborder Epiprocta (in which Anisoptera is an infraorder) was proposed when it was found that the "Anisozygoptera" was paraphyletic, composed of mostly extinct offshoots of dragonfly evolution. The four living species placed in that group are (in this treatment) in the infraorder Epiophlebioptera, whereas the fossil taxa that were formerly there are now dispersed about the Odonatoptera (or Odonata sensu lato).
Tarsophlebiidae is a prehistoric family of Odonatoptera that can be considered either a basal lineage of Odonata or their immediate sister taxon.
The phylogenetic tree of the orders and suborders of odonates according to Bechly (2002):
Ecology and life cycle
Odonates are aquatic or semi-aquatic as juveniles. Thus, adults are most often seen near bodies of water and are frequently described as aquatic insects. However, many species range far from water. They are carnivorous throughout their life, mostly feeding on smaller insects.
Male Odonata have complex genitalia, different from those found in other insects. These include grasping cerci for holding the female and a secondary set of copulatory organs on the abdomen in which the sperm are held after being produced by the primary genitals. To mate, the male grasps the female by the thorax or head and bends her abdomen so that her own genitalia can be grasped by the copulatory organs holding the sperm. Male odonates have a copulatory organ on the ventral side of abdominal segment 2 in which they store spermatozoa; they mate by holding the female's head (Anisoptera) or thorax (Zygoptera) with claspers located at the tip of the male abdomen; the female bends her abdomen forward to touch the male organ and receive sperm. This is called the "wheel" position.
Eggs are laid in water or on vegetation near water or wet places, and hatch to produce pronymphs which live off the nutrients that were in the egg. They then develop into instars with approximately 9–14 molts that are (in most species) voracious predators on other aquatic organisms, including small fishes. The nymphs grow and molt, usually in dusk or dawn, into the flying teneral immature adults, whose color is not yet developed. These insects later transform into reproductive adults.
Odonates can act as bioindicators of water quality in rivers because they rely on high quality water for proper development in early life. Since their diet consists entirely of insects, odonate density is directly proportional to the population of prey, and their abundance indicates the abundance of prey in the examined ecosystem. Species richness of vascular plants has also been positively correlated with the species richness of dragonflies in a given habitat. This means that in a location such as a lake, if one finds a wide variety of odonates, then a similarly wide variety of plants should also be present. This correlation is not common to all bioindicators, as some may act as indicators for a different environmental factor, such as the pool frog acting as a bioindicator of water quality due to its high quantity of time spent in and around water.
References
Odonata Wikipedia
(Text) CC BY-SA