Sierra Leone




Makeni




1,718,240




University of Makeni



The Northern Province (commonly referred to as Northern Sierra Leone or simply the North) is one of the four provincial divisions of Sierra Leone. It is located in the Northern geographic region of Sierra Leone. It comprises the following five Districts: Bombali, Port Loko, Kambia, Koinadugu and Tonkolili. The Northern Province covers an area of 35,936 km2 (13,875 sq mi) with a population of 1,718,240 (2004 census). Its administrative and economic center is Makeni. The North borders the Western Area to the West, the Republic of Guinea to the north-east, the Eastern Province and Southern Province to the south-east.
The Northern Province is largely Muslim, and the Temne people make up the largest ethnic group in the region. There is a significant christian minority population in the Northern Province as well. The region is home to a significant population of several other ethnic groups that are mainly based in north, and predominate in certain parts of the region
The Northern province is mainly hilly wooded area with mountainous area farther inland. Along the coast is mangroves. The region has ranges of Mountains, Hills, Valleys and Wetlands; comprising unique and endangered species. One of the main tourist attracted places in the North is the Outamba-Kilimi National Park, The park is one of the most well-known and frequently visited sites in Sierra Leone. The region is a political stronghold of the All Peoples Congress (APC) political party. The APC currently control virtually all elected seats from the North.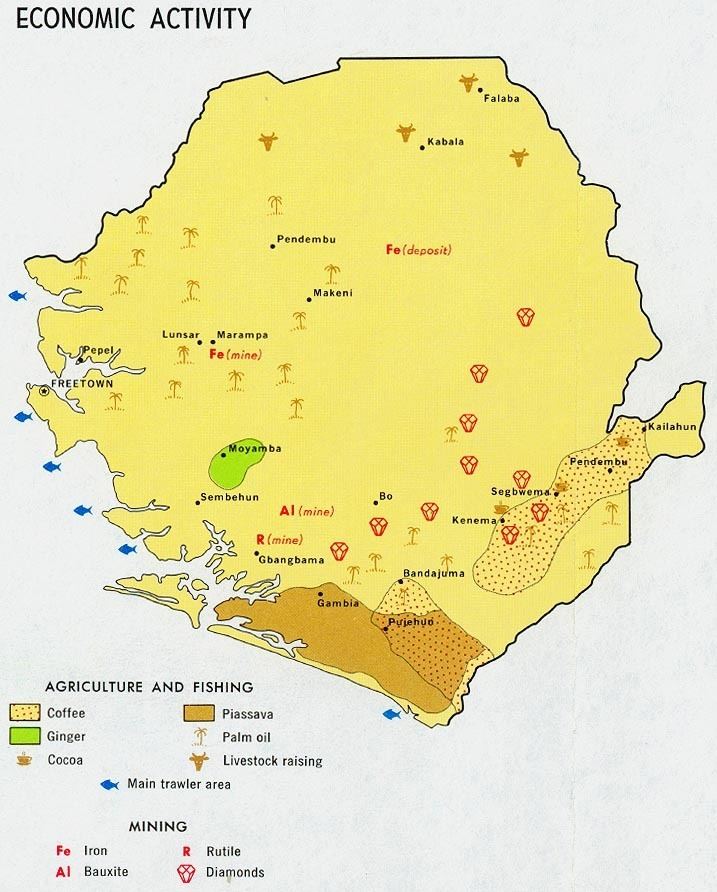 North Indian cuisine (Hindi: ????? ?????? ??????, Uttar Bharatiya Vyanjan) is a part of Indian cuisine, from the region of Northern India which includes the Indian states: Jammu and Kashmir, Punjab, Haryana, Himachal Pradesh, Rajasthan, Uttarakhand, Delhi, Gujarat and West-Central Uttar Pradesh (Awadh and Braj). This is also a major cuisine in the Northern-Eastern regions like Eastern Uttar Pradesh (Purvanchal) and western Bihar (Bhojpuri Cuisine, excluding cuisine of Mithilanchal) as well as central regions like Madhya Pradesh.
North Indian cuisine:
Awadhi cuisine
Bihari cuisine
Bhojpuri cuisine
Kumauni cuisine
Cuisine of Kashmir
Mughlai cuisine
Punjabi cuisine
Rajasthani cuisine
Cuisine of Uttar Pradesh
North Indian cuisine has had strong Central Asian influences as compared to its southern or eastern counterpart.
Northern Province, Sierra Leone Wikipedia
(,)http://upload.wikimedia.org/wikipedia/en/6/6a/Slaves_sierra_leone.jpg(,)http://upload.wikimedia.org/wikipedia/commons/b/b1/Sierra_Leone_Johannes_1732.jpg(,)http://upload.wikimedia.org/wikipedia/commons/0/00/All_People%27s_Congress_political_rally_Sierra_Leone_1968.jpg(,)http://upload.wikimedia.org/wikipedia/commons/8/87/Sierra_Leone_chiefdoms.png(,)http://upload.wikimedia.org/wikipedia/commons/c/c8/Sierra_Leone_rice_farming.jpg(,)http://upload.wikimedia.org/wikipedia/commons/7/77/Bai_Bureh_(1898).jpg(,)http://upload.wikimedia.org/wikipedia/commons/b/b2/Freetown2.jpg
(,)http://www.welcometosierraleone.sl/sites/default/files/styles/big_leading_image/public/media/121%2520-%2520OKNP.jpg(,)http://wizzley.com/static/uploads/en/module/image/2014/05/14/2014-05-14_11-24-48_781.622x621.jpg(,)http://www.ntb.sl/sites/default/files/styles/extra_large/public/attractions/river_03_guy_shorrock_rspb.jpg(,)http://www.welcometosierraleone.sl/sites/default/files/styles/extra_large/public/kabala.jpg(,)http://wizzley.com/static/uploads/en/module/image/2014/05/14/2014-05-14_10-19-25_567.622x621.jpg(,)http://aws-cdn.worldtravelguide.net/sites/default/files/new-images/753x320/boy-fishing-on-canoe-sier-7008.jpg(,)http://www.welcometosierraleone.sl/sites/default/files/styles/extra_large/public/61%2520-%2520Bumbuna%2520Dam_0.jpg(,)http://www.sierra-leone.org/Galleries/Gallery-1/p7hg_img_1/fullsize/NTB-Fishing-Village-in-Northern-Sierra-Leone-Peter-C.jpg(,)http://travelwithkat.com/wp-content/uploads/2013/05/Sheraton01.jpg(,)http://www.welcometosierraleone.sl/sites/default/files/styles/extra_large/public/media/Bureh%25202.30_0.jpg(,)http://ds-lands.com/data_images/top_cityes/koidu/koidu-03.jpg(,)http://www.thesierraleonetelegraph.com/demo_wordpress/wp-content/uploads/2012/08/Poverty-in-salone1.gif(,)http://www.proudlyafrican.info/Uploads/Images/Sierra_Leone/sierra-leone-beach.jpg(,)http://d2ouvy59p0dg6k.cloudfront.net/img/forestbig_364548.jpg(,)https://images-resrc.staticlp.com/C%3DAR1200x630/S%3DW1200,U/O%3D85//media.lonelyplanet.com/a/g/hi/t/a42cabc8012f704a7833c1fb0d08e9b9-top-things-to-do-in-sierra-leone.jpg
(,)http://www.lib.utexas.edu/maps/africa/sierra_leone_econ_1969.jpg(,)http://upload.wikimedia.org/wikipedia/commons/thumb/2/24/UNsierraleone.PNG/650px-UNsierraleone.PNG(,)http://upload.wikimedia.org/wikipedia/commons/7/72/Sierra_leone_ethnic_1969.jpg(,)http://www.la.undp.org/content/dam/laopdr/img/Press%2520Centre/2013/06June/Planting%2520rice.%2520Copyright%2520UNDP_Silvia%2520Jundt%2520(2).jpg/_jcr_content/renditions/cq5dam.web.540.390.jpeg(,)http://www.fao.org/ag/agp/AGPC/doc/Counprof/Sierraleone/sierraleonepics/Figure%25201b.jpg
(,)http://www.ntb.sl/sites/default/files/styles/extra_large/public/event_images/DSC00507_0.jpg(,)http://www.ntb.sl/sites/default/files/styles/extra_large/public/culture-3.jpg(,)http://image.slidesharecdn.com/southafrica-lornae-131202081355-phpapp02/95/south-africa-38-638.jpg%3Fcb%3D1385994032(,)http://image.slidesharecdn.com/southafrica-lornae-131202081355-phpapp02/95/south-africa-37-638.jpg%3Fcb%3D1385994032(,)http://images.latinpost.com/data/images/full/25047/west-african-children-with-freshly-caught-bats.jpg%3Fw%3D600(,)http://static.theculturetrip.com/images/56-239938-cape-town-2.jpg(,)http://www.ntb.sl/sites/default/files/styles/extra_large/public/538810_10150665751399219_254342490_n.jpg(,)https://georgeluke.files.wordpress.com/2011/04/flying-the-flag1.jpg(,)http://i.ytimg.com/vi/Ph_ndAVCOy0/0.jpg(,)http://i.ytimg.com/vi/XIUyTsycoc8/0.jpg(,)http://i.ytimg.com/vi/d0sfQ41wx6c/0.jpg
(,)http://ngm.nationalgeographic.com/u/TvyamNb-BivtNwcoxtkc5xGBuGkIMh_nj4UJHQKuorjq_Cf-nC3UBhF_1OuuQ5r5-ikwgYhkx-rCuw/(,)http://www.welcometosierraleone.sl/sites/default/files/styles/extra_large/public/attractions/river_03_guy_shorrock_rspb.jpg(,)http://universityofmakeni.com/wordpress/wp-content/uploads/Makeni-view-middle.jpg(,)http://i.ytimg.com/vi/wRmBZ2JAOI0/maxresdefault.jpg(,)http://upload.wikimedia.org/wikipedia/commons/b/b0/Sierra_Leone_rice_farmer.jpg(,)http://www.amnesty.ca/sites/default/files/imagecache/blog_image/copyright-don-hoffmann3.jpg
(,)http://www.ntb.sl/sites/default/files/styles/big_leading_image/public/media/121%2520-%2520OKNP.jpg(,)http://img.static.reliefweb.int/sites/reliefweb.int/files/styles/attachment-large/public/resources-pdf-previews/206815-MA003_Reference_Northern_Province_Port_Loko_District.pdf.png%3Fitok%3DgzCVQTjT(,)http://www.ntb.sl/sites/default/files/styles/extra_large/public/61%2520-%2520Bumbuna%2520Dam_0.jpg(,)http://img.static.reliefweb.int/sites/reliefweb.int/files/styles/attachment-large/public/resources-pdf-previews/210966-MA026_Telecoms_District_DDP_v4_Bombali%2520District%2520Northern%2520Province.pdf.png%3Fitok%3DnXjXZ0Q4(,)http://img.static.reliefweb.int/sites/reliefweb.int/files/styles/attachment-large/public/resources-pdf-previews/211086-MA026_Telecoms_District_DDP_v4_Tonkolili%2520District%2520Northern%2520Province.pdf.png%3Fitok%3DLV6nXYwW(,)http://www.ntb.sl/sites/default/files/styles/extra_large/public/bintumani-2.jpg(,)http://www.ntb.sl/sites/default/files/styles/extra_large/public/IMGP3316_0.jpg(,)http://www.focus-on-sierra-leone.co.uk/Image65.gif(,)http://upload.wikimedia.org/wikipedia/commons/d/da/Satellite_image_of_Sierra_Leone_in_February_2003.jpg(,)http://www.thetravelboss.com/userfiles/image/seerene.jpg(,)http://upload.wikimedia.org/wikipedia/commons/d/d9/Sierra_Leone_Districts.png(,)http://www.savethechildren.ca/image/blogs/Louis-Leeson_Augusta_SierraLeone.jpg