Medium

Stand-up, television




Role

Entertainer




Nationality

South Korean


Education

Hongik University



Years active

2004-present




Name

Noh Hong-chul




Genres

Comedy, Entertainment




Born

March 31, 1979 (age 41) Seoul, South Korea (

1979-03-31

)


Influences

Yoo Jae-suk, Park Myeong-su, Jeong Hyeong-don, Shin Dong-yup




Influenced

Ha Dong-hoon, Gil Seong-jun, Dynamic Duo, Shin Bong-sun




Notable works and roles

Former member of Muhan DojeonHost-in-chief of I Live Alone


Albums

무한도전 올림픽대로 듀엣가요제 [Infinite Challenge, Duet Song Festival]


TV shows

Infinite Challenge, Heroes, Korea's Got Talent


Similar People

Yoo Jae Suk, Jeong Jun‑ha, Jeong Hyeong‑don, Park Myeong‑su, Haha




Profiles




Twitter




Parents

Choi Sae-ran, Noh Hee-dae



[Lazy hitchhikers] 잉여들의 히치하이킹 - Noh Hong Chul, Do you know Gangnam-style? 20150927
Noh Hong-chul (Korean: 노홍철, Hanja: 盧弘喆; born 31 March 1979) is a South Korean entertainer and entrepreneur.
Contents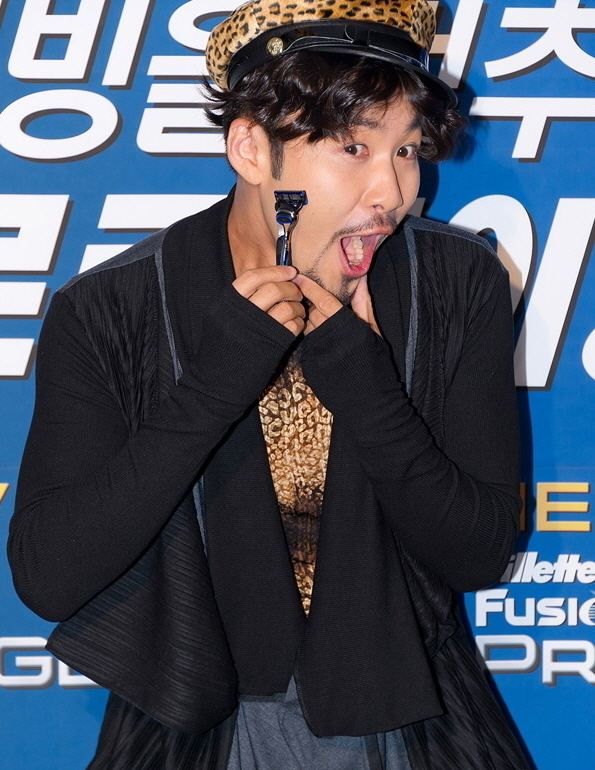 Currently the co-host of the variety show Talents for Sale, he previously appeared on the television programs Infinite Challenge and I Live Alone. His trademark pelvic-thrusting "jeojil dance" (저질댄스) was featured in a famous cameo in the music video "Gangnam Style", which has been viewed over 2.9 billion times on YouTube.
The PD of 'Infinity Challenge' reveals why Noh Hong Chul will never return to the show
Personal history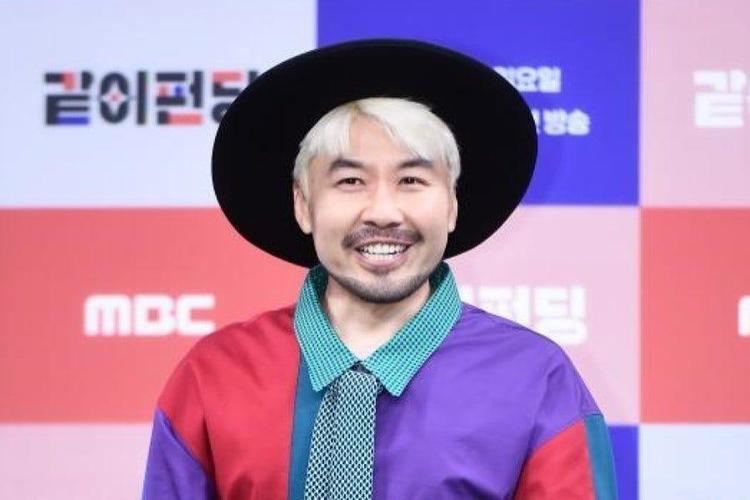 No Hong-chul studied mechanical engineering at the Hongik University. After finishing his mandatory two-year military service, he created his online fashion malls, Nohongchul.com and Dream and Adventurous Hongchul-Land Corporation, selling a range of party supplies. He had another business called Hongchul Tour which provided budget trips in China; sometimes he personally guided his customers during these trips.
Career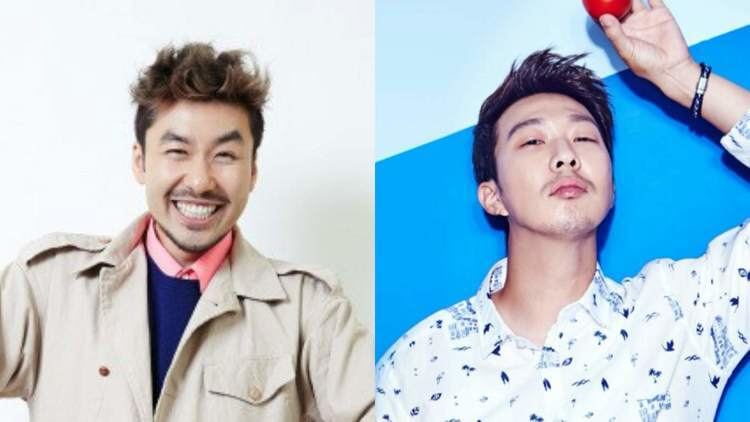 Noh Hong-chul's television debut came on Mnet in early 2004 when he hosted his popular cable TV show called Dr. No's Pleasure Street (닥터 노의 KIN길거리) After the success of this show, he officially entered into the free-to-air network program Come to Play (놀러와) on MBC, as a joint panelist. In April 2005, he became a founding member of Korea's top comedy program, Infinite Challenge.
He has sponsored a car commercial for Matiz of GM Daewoo; some caricatures and photos of himself were inserted in bonnet and doors of his red Matiz car (nicknamed "Hong car" 홍카, a play on his name and the word "hong", which means red) in the advertisement.
Noh also made a brief cameo in Psy's video "Gangnam Style," thrusting his pelvis in his trademark "lewd dance," or "jeojil dance" (저질댄스) while standing above PSY while he raps in an elevator. Noh's seven-second appearance in the Gangnam Style video has itself become a worldwide "sensation within a sensation"—and Noh has, separately from PSY, been invited to appear on U.S. television due to his worldwide fame as the "Elevator Guy".
He also made an appearance in PSY's video "Gentleman", alongside the rest of the Infinite Challenge members, and in Sistar's music video, "Touch My Body" alongside Jung Jun-mo.
Characters on Infinite Challenge
On Infinite Challenge he is characterized by a truly fast speed of speech. For this reason, his nickname on the programme was "Quickmouth". However, during the episode of Season 3 Episode 22, (Muhan News Hangawi Special), Host-in-chief Yoo Jae-suk suggested that he change his nickname to the "Stone-Kid" (Korean: Dol+I '돌+아이', which is a play on words in Korean. Dorai/돌아이, without the plus sign, means "crazy person" but is not suitable for broadcast; separately, "dol" means stone and "ai" (pronounced like the name of the letter "I") means kid. On-screen, the nickname is presented as a giant letter I made out of stone, and the members verbalize it as "Dol plus I") due to his oft-claimed popularity (especially with the teenage girls) as a 'Teen idol'. This popularity is based on his ridiculous performances and outfits. During 2008 episodes of Infinite Challenge, he gained a new nickname, 뉴뚱, or "New Pig", as a result of his pot-belly. He is often considered part of the 뚱보s. This consists of Jeong Jun-ha (뚱뚱보) and Jeong Hyeong-don (뚱보). His body fat was shown excessively on the second part of the 100th episode of Infinite Challenge (Episode 101).
Another aspect of his character is his penchant for trickery and deception, earning him the nickname "Fraudster" (사기꾼). During games, Noh often tries to skirt the rules. This trait is especially evident during "chase games" (추격전). For example, during the second Money Bag special, he teamed up with Gil because the other members would be less suspicious of the slow-witted and relatively new Gil and used Gil as a means of obtaining information from other members. However, he had been planning on betraying Gil and taking all of the money for himself, which he did near the end of the special. This aspect also allowed Noh to succeed in many of the chase games, such as both Money Bag specials and the Quarreling Brothers special.
On January 1, 2010, Gil, Jeong Hyeong-don, and Noh started their improper, voluntary and unscripted weight loss challenge for Infinite Challenge for three months, which ended on April 1. According to the rules, the people who did not meet their goals had to shave their heads. In this manner, Gil, who was already bald and to lose 20 kg of his weight, would have had to shave his eyebrows. After three months, on April 1 at the MBC's Dream Centre in Ilsan, Gil and Hyeong-don (who was challenged not to drink Carbonated drinks and to lose 10 kg of his weight) successfully finished their mission, however, only Hong-chul, who was challenged to make his abs without having chocolate, failed the mission, and thus shaved his head immediately after the judgment.
First aired on July 6, 2011, Noh Hong-chul and his costars on the show started a series of episodes dedicated to a competition-style concert on the Seohaean Expressway. As has been the norm for Infinite Challenge when preparing for a concert, each costar was paired off with a guest musician or guest band. Noh Hong-chul collaborated with PSY and together, they sang and performed the hit song "Shake It" under the band name "ChulSSa".
Drunk driving incident
On November 8, 2014, Noh Hong Chul was arrested for drunk driving. He later issued an apology and withdrew from the television programs he was participating in, including Infinite Challenge and I Live Alone.
Education
The Singu elementary school (graduated)
Sinsa junior (graduate)
Hyundai Senior High School (graduated)
Hongik University, Sejong Campus Mechanical Engineering (BS)
Television/Radio appearances
Hosted
MBC's Infinite Challenge (무한도전) Co-Host, as a founding member, (2005-2014)
MBC FM4U's Chin-han-chin-gu (Good Friend 노홍철의 친한친구, Abbr: Chin-chin친친) Host
tvN's of the birth rich person (부자의 탄생) Co-Host
M.net's serenade operations (세레나데 대작전) Co-Host
MBC's Come to play' (놀러와) Joint Panel (2004–2010)
MBC's 7 Octaves (7옥타브) Joint Panel
MBC's The lord of Study (공부의 신, special coverage for 2007 Hangawi holidays) Co-Host
KBS 2TV's Happy Sunday - 2 Days & 1 Night (해피 선데이 - 1박2일) Joint Panel
SBS's Power FM's Noh Hong-cheol's Happy Our Young Day Host (노홍철의 기쁜 우리 젊은날, from May 1 to November 6 of 2006)
SBS's Gold-miss is coming (골드미스가 간다) Host-in-chief
Mnet's Trend Report Fil (트렌드리포트 필, latest fashion trend magazine) Host
SBS's Heroes Host
KBS 2TV's Emergency Escape Number One! (위기탈출 넘버원!) Co-Host
tvN's Korea's Got Talent (코리아 갓 탤런트) Co-Host
KBS 2TV's Do Dream (Talk show) Co-host
MBC's I Live Alone (나 혼자 산다) Host-in-chief (Episodes 1-79)
MBC's Show! Music Core Co-host (April, 2013 - June 28, 2014)
KBS 2TV's Talents for Sale (어서옵SHOW) Co-Host (May 6 - October 7, 2016)
Former program / Ranking Program
Mnet "KIN streets of Dr. No" VJ
Mnet "Super Vibe Party" Fixed Cast
MBC " Rainbow Romance "
MBC " Sunday Sunday Night "fixed panel
MBC "Best Saturday" Fixed Panel
MBC "Sunday Phone Get Star Wars" co-MC
KBS "1 lesson Republic of Korea" fixed panel
MBC " Mysterious TV Surprise "co-MC
Mnet "Campus Corner Dance" co-MC
MBC "7 Octave" Fixed Panel
KBS " Happy Sunday - kwaenam Age "Fixed Panel
KBS " Happy Sunday - Power attendance! Let's go to school, "said co-MC
KBS " Happy Sunday - I'm ready. "co-MC
KBS " Happy Sunday - 1 Night 2 Days "co-MC
SBS " Good Sunday - Change "co-MC
SBS " it! No? "co-MC
MBC " Yoo Jae-seok & Kim Won-Hee's Come to Play "fixed panel
Mnet "Phil Trend Report Season 4" MC
SBS " Good Sunday - Gold Miss is Coming "co-MC
KBS "imaginary confrontation," said co-MC
MBC "Fox's Butler" fixed panel
KBS " Escape Crisis Number One "co-MC
SBS " Good Sunday - Hero hogeol "co-MC
tvN " Korea's Got Talent "co-MC
tvN " Becoming a Billionaire "co-MC
mbn "Star byte" MC
M.net "Serenade Battle" MC
On Style "Hello! Russia "story
Korean tv " choehyeonwoo, Magic Hall of GNP, "said co-MC
MBC "God of the game," said co-MC
MBC " I'm a Singer Season 2 "co-MC
tvN "Find the Fake? A keen eye, "said co-MC
KBS " talk show, slapping, "said co-MC
KBS W "All That's GNP living" MC
MBC " MBC Special Documentary - Seoul to savor "story
tvN " The Genius: The Rule Breaker "
Pilot Program
KBS "yihyeokjae, riding in the GNP," said co-MC
MBC "Thank you," said co-MC
MBC "The Lord of the study," said co-MC
MBC "Sweet Girl" MC
MBC "Hidden operation stage winner," said co-MC
MBC " When I was the man to be alone "MC
MBC "Folks in my soul," said co-MC
KBS " I am the man , "said co-MC
MBC "Love Notice" co-MC
Radio
SBS Love FM GNP of the happy day, our young DJ - get off (2006 May 1 - November 6, 2006 closedown)
MBC FM4U of GNP friend DJ - getting off (May 10, 2010 ~ October 23, 2011 closedown)
Film
"The truth of the red hat (Hoodwinked, 2005)" Korean version dubbed - Sandy jjiksa Station
"Who did she sleep with? (Who Slept With Her 2006) "DJ Station (special appearance)
"The truth of the red cap 2 (Hoodwinked Too! Hood VS. Evil, 2011)" Korean version dubbed - Sandy jjiksa Station
"Zambezia: the secret of the mysterious namuseom (Zambezia, 2012)" Korean version dubbed - Kestrel station grounds
"The Jungle Bunch: The Return of the iceberg (The Jungle Bunch-Back to the Ice Floe, 2011)" Korean version dubbed Morristown Station
CF
2005
Bennigans
Looloo Bidet
2007
Towngent
Nene Chicken
TG Sambo
Kumon Study
Lotte Card
Caprisun
2008
Wii
Yuhan Clorox
2010
塊魂,Katamari Damacy
Shinhan Financial Group
Morning Care
Nickelodeon Korea
2011
SKY Mirach A
2012
Gillette razor
SKY VEGA S5
TicToc Plus
2013
LG Tap-book
Coca-Cola
Turbo
SKT LTE-A
2014
Coca-Cola
References
Noh Hong-chul Wikipedia
(Text) CC BY-SA