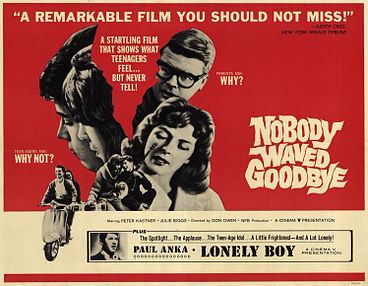 In Toronto, Peter is an 18-year-old boy who dislikes the middle-class comfort of his family life, headed by his father, who sells cars for $300 per commission, and what he perceives as society's general fixation on profit. He has a girlfriend, Julie, whose parents dislike him, and his own parents feel he spends too much time with her, at the expense of his school work. Peter steals his father's company's car and rides with Julie, only to be arrested for dangerous driving without a licence. He starts meeting with a probation officer weekly, and also leaves home to rent his own place, and finds work.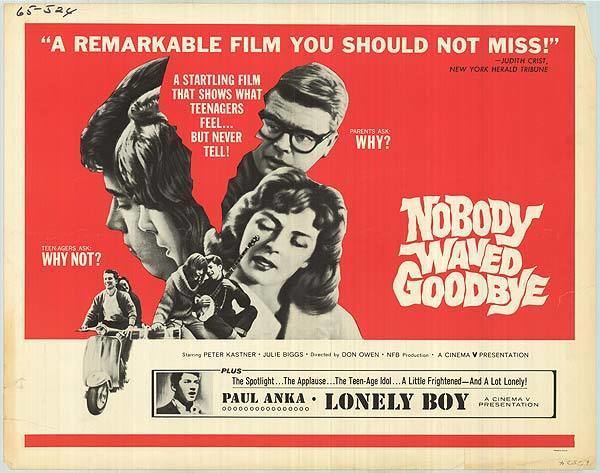 Unable to make much money, he pressures Julie to find a job. She comes to his residence after a fight with her parents and demands they leave Toronto, telling Peter to borrow money from his father. Peter meets his father at the car dealership, only to find him incensed with Peter's appearance. His father tells him he is a bad investment and he does not want to see him any more. Peter subsequently steals money and a car to leave with Julie. When Julie realizes the truth about Peter's theft, see tells him she is pregnant and that she can't raise her baby with him.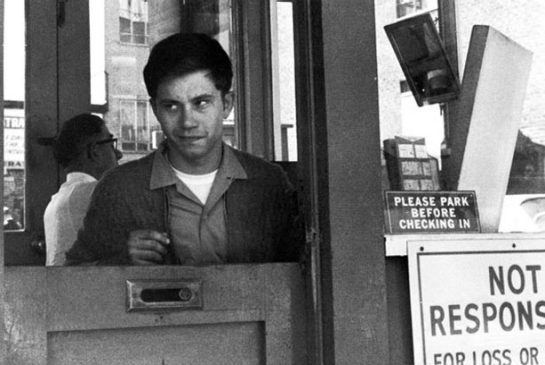 Owen had originally planned to shoot a half-hour television docudrama provisionally called First Offence about probation officers, with a budget of $35,000, and using occasional dramatizations to tell the story. After the start of principal photography, the director believed the story could be expanded into a feature film, and NFB executive producer Tom Daly allocated additional funds for a total of $75,000.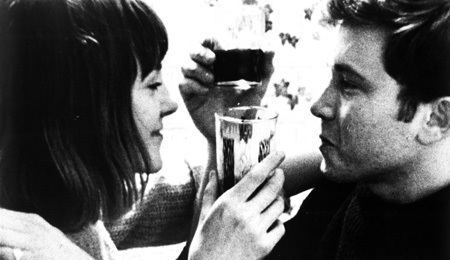 Owen also decided to shift the focus of the film away from probation officers, onto a coming-of-age story of a young man from the suburbs growing into adulthood. He used a small crew of five people for Nobody Waved Good-bye —and no screenplay. Instead, he wrote a short outline that he would discuss with the actors and cameraman John Spotton before each scene, with dialogue then improvised based on these discussions.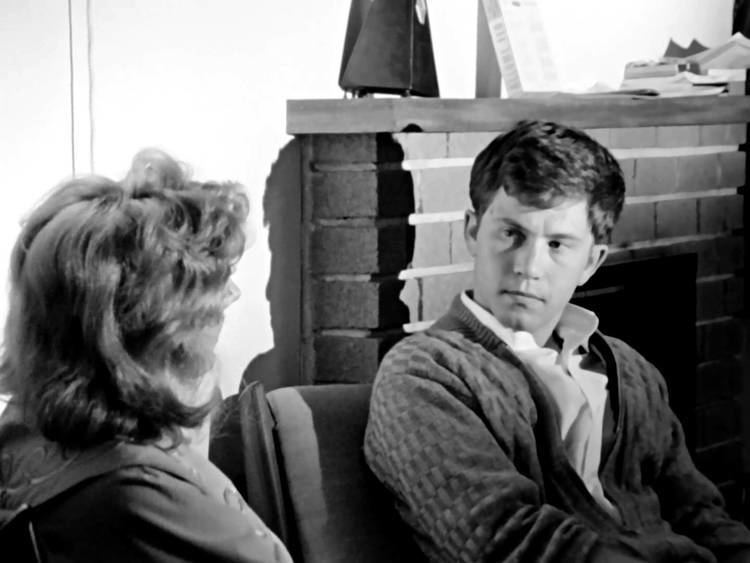 The film was shot over three weeks in the summer and winter of 1963. Spotton shot on 16mm in order to give the film a more documentary look. One scene, in which the protagonist is working at a parking lot, was shot with hidden cameras, with real patrons unaware they were being filmed. Owen later said that his work on Nobody Waved Good-bye was influenced by the Direct Cinema documentaries of fellow NFB filmmakers Michel Brault and Gilles Groulx.
Peter Kastner as Peter
Julie Biggs as Julie
Claude Rae as Father
Toby Tarnow as Sister
Charmion King as Mother
Ron Taylor as Boy friend
Bob Hill as Patrolman (credited as Robert Hill)
Jack Beer as Sergeant
Sean Sullivan as Probation Officer (credited as John Sullivan)
Lynne Gorman as Julie's mother
Ivor Barry as Interviewer
Sharon Bonin as Waitress
Norman Ettlinger as Landlord
John Vernon as Lot Supervisor
Nobody Waved Good-bye premiered at an international festival in Montreal on August 13, 1964, then screened at a film festival in New York City. The film was initially distributed in Canada by Columbia Pictures. The film's theatrical release began at the former Kent Theatre in November, where it performed very poorly, barely grossing $700 in a week. Columbia pulled the film and released it in Toronto over Christmas, where it performed somewhat better. Canadian film critics initially offered mixed reviews. Following its success in U.S. theatres, Columbia decided to release the film in Ottawa, Regina, Calgary, Edmonton and Vancouver, to better response. On July 23, 1965, a French-subtitled version, Départ sans adieux, was released in Montreal and throughout Quebec, also successfully.
U.S.-based distributor Cinema V had seen Nobody Waved Good-bye at the New York festival and sought to acquire theatrical rights for the rest of the world minus Canada. The NFB refused due to pending sales in Europe, so Cinema V acquired U.S. theatrical rights and released the film in New York City on April 21, 1965, to acclaim. The film subsequently played in Washington, Boston, Los Angeles and many other American cities, to positive audience and critical reaction.
Nobody Waved Good-bye played theatrically in such markets as Czechoslovakia, the United Kingdom, Israel and Yugoslavia, followed by TV sales to dozens of broadcasters including the BBC. However, an Irish distribution deal fell through when the NFB refused a demand from Irish censors to cut references to sex and pregnancy.
After its screening at New York, positive reviews included Judith Crist of the New York Herald Tribune, who called it "A film that you should not miss." A more mixed review came from The New York Times film critic Bosley Crowther, who, while praising the film, concluded: "A good job of pictorial pamphleteering on the topic of parent-child relations is done by "Nobody Waved Good-bye," but it comes to no forceful conclusion, either emotional or intellectual."
In 1984, the Toronto International Film Festival ranked the film ninth in the Top 10 Canadian Films of All Time. TIFF organizers felt the 1984 poll, provided recognition for Owen, who they felt was an underappreciated director. It later fell off the Top 10 list, which was updated roughly every 10 years. Critic Norman Wilner said this was unsurprising, describing it and other films as "very much products of their time, and they haven't aged well." In 2004, Nobody Waved Goodbye was honoured as a MasterWork by the Audio-Visual Preservation Trust of Canada.
Despite the fact that Nobody Waved Good-bye was a fiction film, it was awarded the Robert J. Flaherty Award for best non-fiction film by BAFTA in 1965.