Education

University of Guelph




Years active

1998–present

Parents

Ken Danby, Gillian Danby






Born

April 24, 1974 (age 41) (

1974-04-24

)

Guelph, Ontario, Canada

Spouse

Kristanna Loken (m. 2008–2009)

Movies and TV shows

Painkiller Jane, Riddick, Darfur, The Tuxedo, Torment




Similar People

Kristanna Loken, Ken Danby, David Twohy, Jordan Barker, Harris Goldberg




Profiles



The mind reels ep 38 noah danby
Noah Dalton Danby (born April 24, 1974) is a Canadian actor. He is best known for portraying Connor King in the series Painkiller Jane.
Contents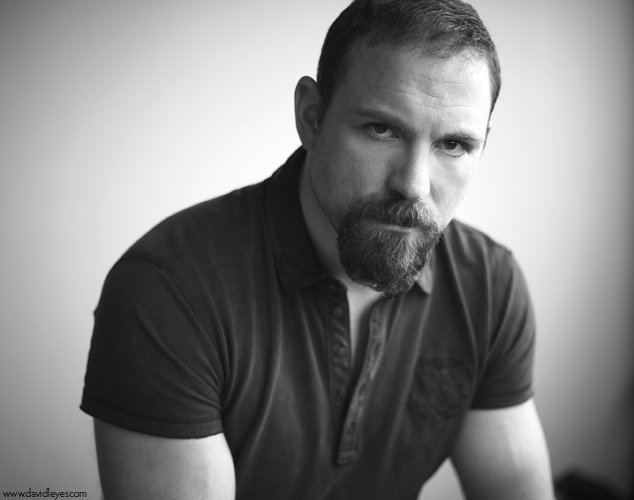 Kristanna loken noah danby psa
Early life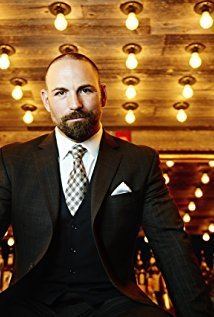 Danby was born in Guelph, Ontario, the son of painter Ken Danby.
Personal life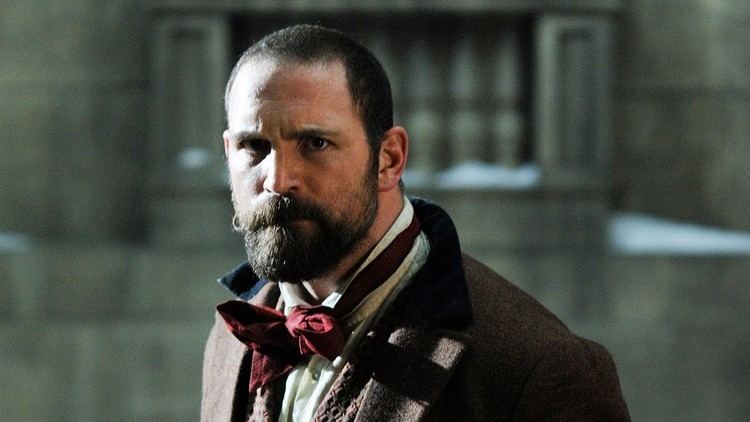 Danby became engaged to his Painkiller Jane co-star Kristanna Loken on January 17, 2008. The two married at Loken's family's farm in Ghent, New York on May 10, 2008. In an interview published on November 16, 2009, Loken announced that she had separated from husband Danby and was in a relationship with a woman.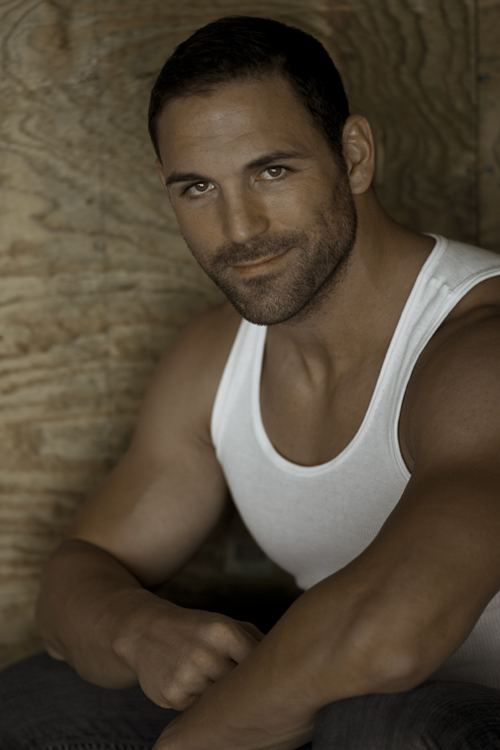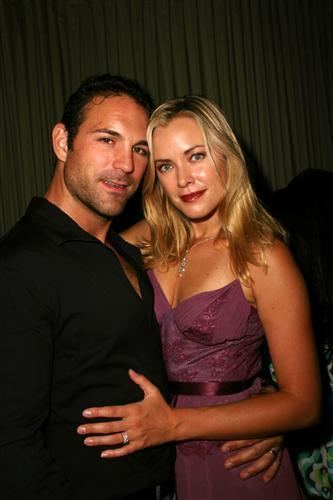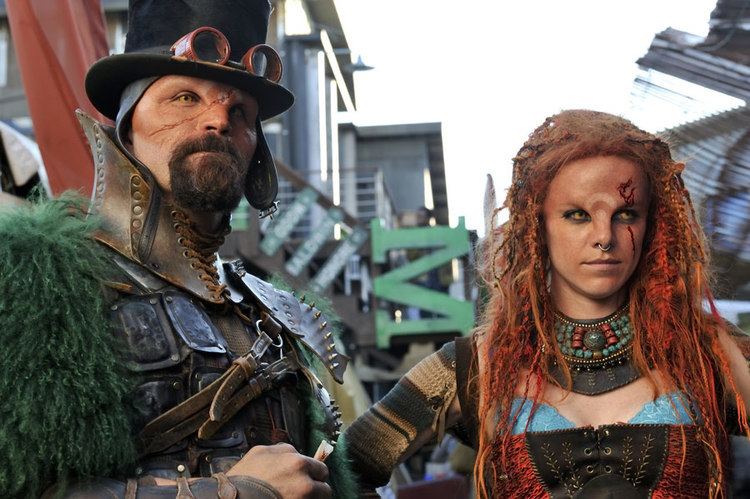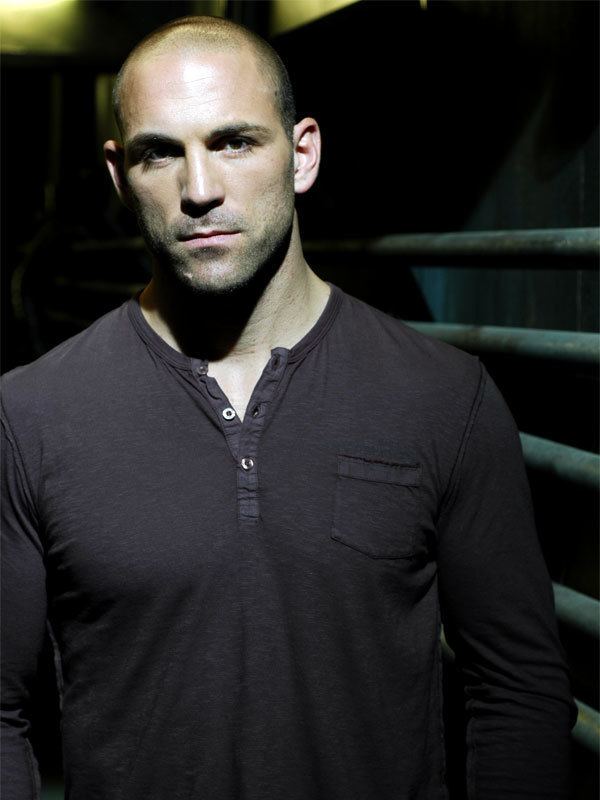 Filmography
Actor
-
Raguel (announced)
as
Jonathan Connelly (as Noah Danby)
-
My Spy: The Eternal City (post-production)
2023
Joe Pickett (TV Series)
as
Merle
- Buck Wild (2023) - Merle
2022
Titans (TV Series)
as
The Confessor
- Project Starfire (2023) - The Confessor
- Caul's Folly (2023) - The Confessor
- Brother Blood (2022) - The Confessor
- Inside Man (2022) - The Confessor
- Super Super Mart (2022) - The Confessor
2022
The Fight Machine
as
Tom Tully
2021
Jupiter's Legacy (TV Series)
as
Linus
- Painting the Clouds with Sunshine (2021) - Linus (as Noah Danby)
2020
My Spy
as
Todd (as Noah Danby)
2019
Wings Over Everest
as
James (as Noah Danby)
2019
She Never Died
as
Terrance (as Noah Danby)
2017
Shadowhunters (TV Series)
as
Russell
- A Kiss from a Rose (2019) - Russell (uncredited)
- Beati Bellicosi (2019) - Russell (as Noah Danby)
- Familia Ante Omnia (2018) - Russell (as Noah Danby)
- What Lies Beneath (2018) - Russell (as Noah Danby)
- The Powers That Be (2018) - Russell (as Noah Danby)
- Beside Still Water (2017) - Russell (as Noah Danby)
- Hail and Farewell (2017) - Russell (as Noah Danby)
- Awake, Arise, or Be Forever Fallen (2017) - Russell (as Noah Danby)
- Mea Maxima Culpa (2017) - Russell (as Noah Danby)
2019
Vigilantes (Short)
as
The Swordsman (as Noah Danby)
2018
Condor (TV Series)
as
Derek
- Death is the Harvest (2018) - Derek (as Noah Danby)
- No Such Thing (2018) - Derek (as Noah Danby)
- A Diamond with a Flaw (2018) - Derek (as Noah Danby)
2018
State Like Sleep
as
Ian (as Noah Danby)
2017
Salvation (TV Series)
as
Interrogator
- The Human Strain (2017) - Interrogator (as Noah Danby)
2017
For Honor (Video Game)
as
Ragnar (voice, as Noah Danby)
2016
Coming In (TV Series)
as
Greg
- Can We Still Be Friends? (2016) - Greg (as Noah Danby)
- Straight Acting (2016) - Greg (as Noah Danby)
- On the Down-Low (2016) - Greg (as Noah Danby)
- I Kissed a Girl and I Liked It (2016) - Greg (as Noah Danby)
- Scared Straight (2016) - Greg (as Noah Danby)
- I Woke Up Like This (2016) - Greg (as Noah Danby)
2016
American Gothic (TV Series)
as
Link
- Christina's World (2016) - Link (as Noah Danby)
2016
Hell on Wheels (TV Series)
as
Prison Guard
- Two Soldiers (2016) - Prison Guard (as Noah Danby)
2016
Orphan Black (TV Series)
as
Threatening Neo
- The Redesign of Natural Objects (2016) - Threatening Neo (as Noah Danby)
2016
Manhattan Undying
as
Johnny (as Noah Danby)
2014
Bitten (TV Series)
as
Zachary Cain
- Truth, Changes, Everything (2016) - Zachary Cain (as Noah Danby)
- Shock the System (2016) - Zachary Cain (as Noah Danby)
- Rule of Anger (2016) - Zachary Cain (as Noah Danby)
- Family, of Sorts (2016) - Zachary Cain (as Noah Danby)
- Fine Temporum (2015) - Zachary Cain (as Noah Danby)
- Scavenger's Daughter (2015) - Zachary Cain (as Noah Danby)
- Prisoner (2014) - Zachary Cain (as Noah Danby)
- Stalking (2014) - Zachary Cain (as Noah Danby)
- Bitten (2014) - Zachary Cain (as Noah Danby)
- Grief (2014) - Zachary Cain (as Noah Danby)
2016
Far Cry Primal (Video Game)(voice, as Noah Danby)
2016
The 100 (TV Series)
as
Ivon
- Ye Who Enter Here (2016) - Ivon (as Noah Danby)
2015
Killjoys (TV Series)
as
Rat King
- Escape Velocity (2015) - Rat King (as Noah Danby)
2015
Backpackers (TV Series)
as
Remy
- Sandra's Dead (2015) - Remy
2015
Remedy (TV Series)
as
Tyson 'Pitbull' Danko
- When You Awake (2015) - Tyson 'Pitbull' Danko (as Noah Danby)
2013
Defiance (TV Series)
as
Sukar
- I Almost Prayed (2014) - Sukar (as Noah Danby)
- All Things Must Pass (2014) - Sukar (as Noah Danby)
- Bottom of the World (2014) - Sukar (as Noah Danby)
- Doll Parts (2014) - Sukar (as Noah Danby)
- Painted from Memory (2014) - Sukar (as Noah Danby)
- Slouching Towards Bethlehem (2014) - Sukar (as Noah Danby)
- The Cord and the Ax (2014) - Sukar (as Noah Danby)
- Everything Is Broken (2013) - Sukar (as Noah Danby)
- Goodbye Blue Sky (2013) - Sukar (as Noah Danby)
- The Serpent's Egg (2013) - Sukar (as Noah Danby)
- The Devil in the Dark (2013) - Sukar (as Noah Danby)
- Pilot, Part 2 (2013) - Sukar (as Noah Danby)
- Pilot, Part 1 (2013) - Sukar (as Noah Danby)
2014
Hemlock Grove (TV Series)
as
Caul Member
- Tintypes (2014) - Caul Member (as Noah Danby)
- Unicorn (2014) - Caul Member (as Noah Danby)
2014
Beauty and the Beast (TV Series)
as
Jacob Sutter
- Redemption (2014) - Jacob Sutter (as Noah Danby)
2013
Torment
as
Mr. Mouse (as Noah Danby)
2013
Riddick
as
Nunez (as Noah Danby)
2013
The Listener (TV Series)
as
Rick Robson
- House of Horror (2013) - Rick Robson (as Noah Danby)
2013
Copper (TV Series)
as
Buris Buzzie Burke
- Home, Sweet Home (2013) - Buris Buzzie Burke (as Noah Danby)
2012
Aladdin and the Death Lamp (TV Movie)
as
Goon #2 (as Noah Danby)
2012
Republic of Doyle (TV Series)
as
Arnold Hirsh
- Head Over Heels (2012) - Arnold Hirsh (as Noah Danby)
2011
Lost Girl (TV Series)
as
Oscar
- Raging Fae (2011) - Oscar (as Noah Danby)
2011
Warehouse 13 (TV Series)
as
Aquino
- The 40th Floor (2011) - Aquino (as Noah Danby)
- Love Sick (2011) - Aquino (as Noah Danby)
2011
XIII: The Series (TV Series)
- Revelation (2011) - (as Noah Danby)
2011
Good Dog (TV Series)
as
Tony
- The Hockey Player's Wife (2011) - Tony (as Noah Danby)
- Pilot (2011) - Tony (as Noah Danby)
2011
King (TV Series)
as
Dade
- Eleni Demaris (2011) - Dade (as Noah Danby)
2011
Vying for Perfection
as
Alex Linca (as Noah Danby)
2010
Eureka (TV Series)
as
Major Ryan
- I'll Be Seeing You (2010) - Major Ryan (as Noah Danby)
- Founder's Day (2010) - Major Ryan (as Noah Danby)
2010
The Bridge (TV Series)
as
Kaye
- God Bless the Child (2010) - Kaye (as Noah Danby)
- Vexation of Spirit (2010) - Kaye (as Noah Danby)
2010
Bloodletting & Miraculous Cures (TV Mini Series)
as
Jeff Goodes
- Complications (2010) - Jeff Goodes (as Noah Danby)
2009
Attack on Darfur
as
Theo Schwartz (as Noah Danby)
2009
Flashpoint (TV Series)
as
Clean
- Just a Man (2009) - Clean (as Noah Danby)
2008
Breakup.com
as
Neil (as Noah Danby)
2008
The Summit (TV Mini Series)
as
Jarhead
- Night Two (2008) - Jarhead (as Noah Danby)
2007
Painkiller Jane (TV Series)
as
Connor King
- Endgame (2007) - Connor King (as Noah Danby)
- Reflections (2007) - Connor King (as Noah Danby)
- The Beast of Bolnar (2007) - Connor King (as Noah Danby)
- What Lies Beneath (2007) - Connor King (as Noah Danby)
- Jane 113 (2007) - Connor King (as Noah Danby)
- Playback (2007) - Connor King (as Noah Danby)
- Thanks for the Memories (2007) - Connor King (as Noah Danby)
- The Healer (2007) - Connor King (as Noah Danby)
- The Amazing Howie (2007) - Connor King (as Noah Danby)
- The League (2007) - Connor King (as Noah Danby)
- Something Nasty in the Neighborhood (2007) - Connor King (as Noah Danby)
- Ghost in the Machine (2007) - Connor King (as Noah Danby)
- Portraits of Lauren Gray (2007) - Connor King (as Noah Danby)
- Trial by Fire (2007) - Connor King (as Noah Danby)
- Friendly Fire (2007) - Connor King (as Noah Danby)
- Higher Court (2007) - Connor King (as Noah Danby)
- Breakdown (2007) - Connor King (as Noah Danby)
- Nothing to Fear But Fear Itself (2007) - Connor King (as Noah Danby)
- Catch Me If You Can (2007) - Connor King (as Noah Danby)
- Piece of Mind (2007) - Connor King (as Noah Danby)
- Toy Soldiers (2007) - Connor King (as Noah Danby)
- Pilot (2007) - Connor King (as Noah Danby)
2007
Numb
as
Tim (as Noah Danby)
2004
Stargate SG-1 (TV Series)
as
Cha'ra
- Bounty (2007) - Cha'ra (as Noah Danby)
- Camelot (2006) - Cha'ra (as Noah Danby)
- The Fourth Horseman: Part 2 (2006) - Cha'ra (as Noah Danby)
- Sacrifices (2004) - Cha'ra (as Noah Danby)
2006
Need for Speed: Carbon (Video Game)
as
Samson (voice, as Noah Danby)
2006
Alien Incursion
as
Alien Hunter #2 (as Noah Danby)
2006
The Evidence (TV Series)
as
Tommy Howe
- Down for the Count (2006) - Tommy Howe (as Noah Danby)
2006
The Collector (TV Series)
as
Jasper
- The Person with Aids (2006) - Jasper (as Noah Danby)
2006
Godiva's (TV Series)
as
Scott
- Floodgates (2006) - Scott (as Noah Danby)
2005
Smallville (TV Series)
as
Club Bouncer
- Exposed (2005) - Club Bouncer (as Noah Danby)
2005
The 4400 (TV Series)
as
Billy
- Weight of the World (2005) - Billy (as Noah Danby)
2004
Andromeda (TV Series)
as
Rbarton
- The Eschatology of Our Present (2004) - Rbarton (as Noah Danby)
2004
Against the Ropes
as
LaRocca Henchman (as Noah Danby)
2003
Veritas: The Quest (TV Series)
as
Scott
- The Name of God (2003) - Scott (as Noah Danby)
2002
Mutant X (TV Series)
as
Carter / The Beast / Michael Ward
- Wages of Sin (2003) - Carter (as Noah Danby)
- Whose Woods These Are (2002) - The Beast / Michael Ward (as Noah Danby)
2003
The Book of Mormon Movie, Volume 1: The Journey
as
Nephi (as Noah Danby)
2002
The Brady Bunch in the White House (TV Movie)
as
Secret Service Agent #2 (as Noah Danby)
2002
The Tuxedo
as
Bike Messenger (as Noah Danby)
2002
Recipe for Murder (TV Movie)
as
Bodyguard #1 (as Noah Danby)
2002
Relic Hunter (TV Series)
as
Hercules
- Antianeirai (2002) - Hercules (as Noah Danby)
2001
Witchblade (TV Series)
as
Det. Burgess
- Convergence (2001) - Det. Burgess (as Noah Danby)
- Apprehension (2001) - Det. Burgess (as Noah Danby)
- Legion (2001) - Det. Burgess (as Noah Danby)
2001
Exit Wounds
as
Terrorist Leader (as Noah Danby)
2000
Queer as Folk (TV Series)
as
Captain Astro / Tattoo
- Surprise! (2001) - Captain Astro (as Noah Danby)
- Now Approaching- The Line (2000) - Tattoo (as Noah Danby)
2000
Witchblade (TV Movie)
as
Bouncer (uncredited)
2000
Loser
as
Principal (uncredited)
2000
The Skulls
as
Hugh Mauberson (as Noah Danby)
1999
Detroit Rock City
as
Chongo's Friend (as Noah Danby)
1999
Rocky Marciano (TV Movie)
as
Carmine Vingo (as Noah Danby)
1999
Lexx (TV Series)
as
Varrtan
- Luvliner (1999) - Varrtan (as Noah Denby)
1998
Power Play (TV Series)
- High Noon (1998) - (as Noah Danby)
References
Noah Danby Wikipedia
(Text) CC BY-SA