No Down Payment is a 1957 film drama directed by Martin Ritt. It was scripted by Philip Yordan, who fronted for a then uncredited and blacklisted Ben Maddow and is based on the novel of the same name by John McPartland. Featured is an all star cast, including Joanne Woodward, Sheree North, Tony Randall, Jeffrey Hunter, Cameron Mitchell, and Pat Hingle.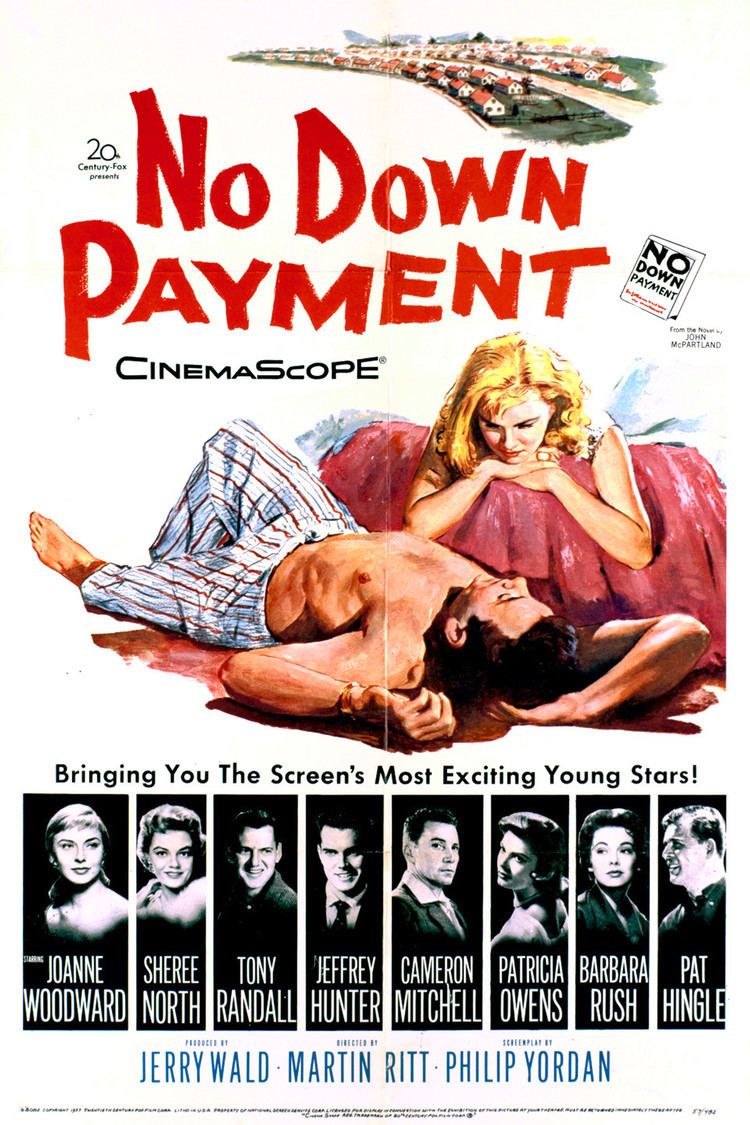 Set in a California subdivision, the story follows four couples who have bought homes and are neighbors. Among the problems facing the couples are alcoholism, racism, and promiscuity.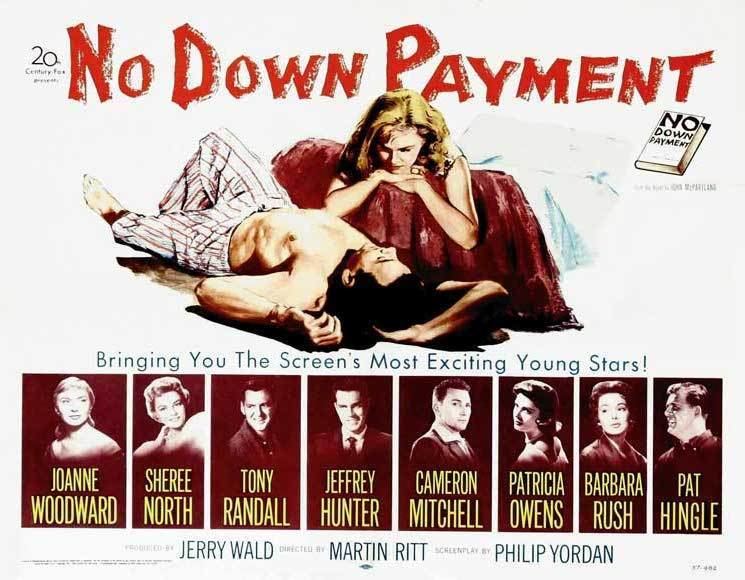 The story revolves around the idea of "no down payment" and the over-extended nature of families' economic situation. Tony Randall is in an unsympathetic role, a car salesman looking for a good time. Other issues include discrimination against a former war hero for lack of education.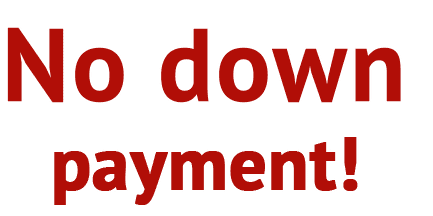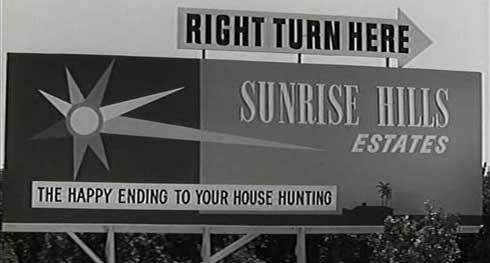 New to the city's Sunrise Hills subdivision, electrical engineer David Martin and wife Jean are welcomed by their neighbors. They include appliance store manager Herman Kreitzer, auto mechanic Troy Boone and car salesman Jerry Flagg, plus their wives.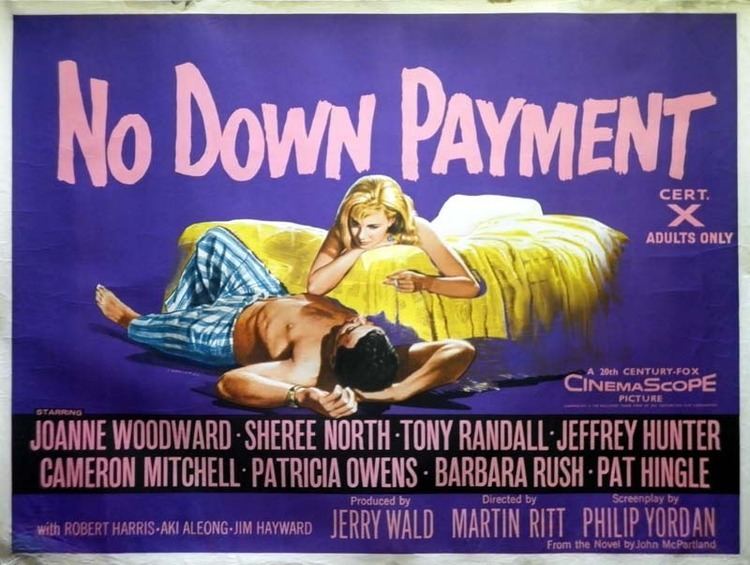 Leola, the unhappy wife of Troy, wants to have a child. A war veteran, Troy has applied for the position of police chief. He refuses to discuss children until the job is his.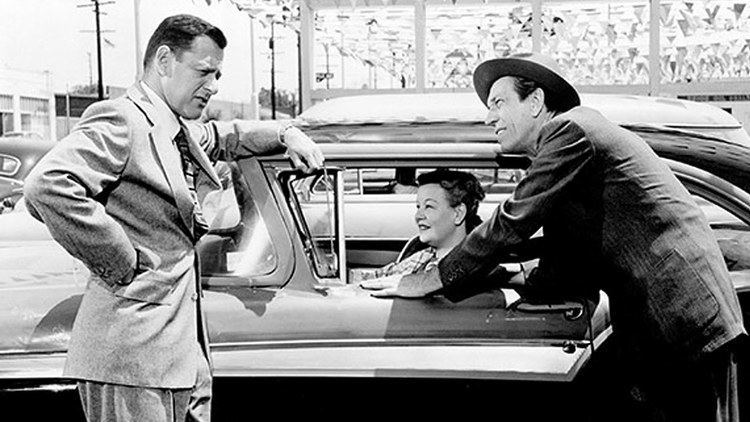 Frequently drunk, Jerry awkwardly makes passes at the other men's wives, humiliating his own spouse, Isabelle. He also is heavily in debt, spending far too much on things he can't afford. He pressures a family to buy a car beyond their means, endangering his job.
David also has money problems. Jean strongly urges him to go into sales, a more lucrative field. But he is a skilled engineer who prefers to stick with what he knows best.
Herman has a valued employee, Iko, who wants to move into Sunrise Hills with his wife like anybody else. But the racial bias of the time is obvious and Herman's wife dislikes the idea of risking the wrath of neighbors by giving Iko a reference.
Also the city council's president, Herman must inform Troy that he can't be police chief due to a lack of education. The ill-tempered Troy gets drunk and sexually assaults David's wife Jean, then beats David badly when confronted by the angry husband.
Leola decides to leave. Troy is accidentally pinned under a car, and by the time it is lifted from him, he is dying in his wife's arms. Leola drives out of town as the others reassess their lives.
Joanne Woodward as Leola Boone
Sheree North as Isabelle Flagg
Tony Randall as Jerry Flagg
Jeffrey Hunter as David Martin
Cameron Mitchell as Troy Boone
Patricia Owens as Jean Martin
Barbara Rush as Betty Kreitzer
Pat Hingle as Herman Kreitzer
Robert Harris as Markham
Aki Aleong as Iko