Nimbahera is a town and a municipality in Chittorgarh district in the Indian state of Rajasthan. It is located around 350 km (220 mi) south-west of the state capital, Jaipur. Nimbahera is well connected through both rail and road, it lies on the railway line connecting Ajmer to Ratlam.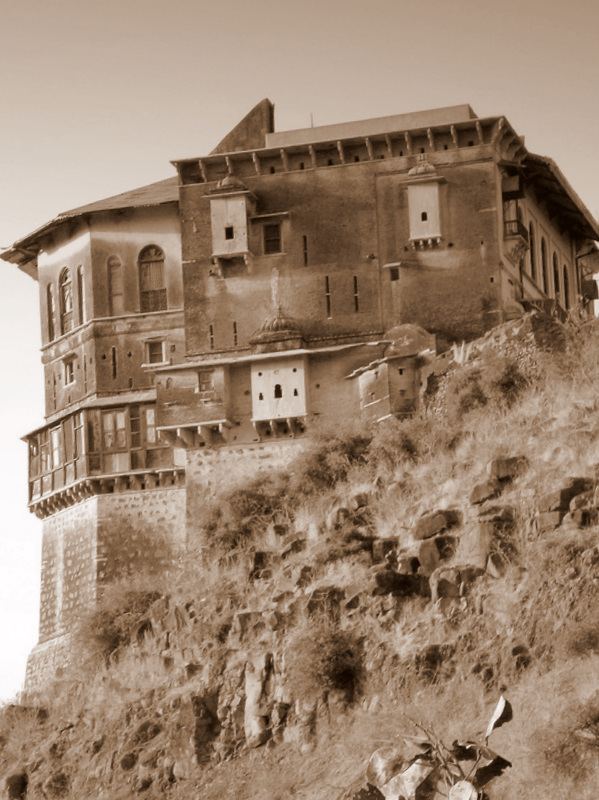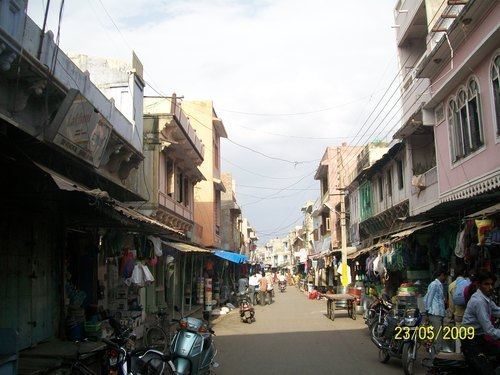 Nimbahera is located at 24.62°N 74.68°E / 24.62; 74.68. It has an average elevation of 437metres (1433feet).
As of 2011 India census, Nimbahera had a population of 78,123. In Nimbahera, 19% of the population is under 6 years of age.
Nimbahera has been named after the local river Nimba. However Nimbahera was a district in the princely state of Tonk (princely state) before independence, and later on it was merged into the Chittorgarh district of the Indian state of Rajasthan.
Nimbahera is known for its stone, Nimbahera stone, a kind of Limestone which is used as a building material and raw material in cement manufacturing, thus making it a suitable destination for cement industries. Limestone being available in plenty serves as a good source of employment for the people of Nimbahera. The city is also known for its largest Krishi Upaj Mandi( which in English means Agricultural products market), not only largest mandi of the district, but also major mandi of state. In 2009 The Krishi Upaj Mandi become district One & only DIRECT SALE/PURCHASE Mandi for Comodities, Wheat, Corn, Soibean & all other mejor row food products, When The local MLA Mr. Anjana Udailal & some buyers tried very hard to make the Krishi Upaj Mandi Direct. First Direct Oction held in mid of 2009 & In 2016 the mandi become A class with per year TAX COLLECTION of more than 4.00 crore(Acco. to sate govt. rules)
Nimbahera is expected to become one of the highest cement manufacturing centres in Asia, after completion of several upcoming cement projects.at present four major cement plant jk cement,nimbahera, jk cement,magrol, wonder cement and lafarge cement are in production and two cement plant, imami cement and dalmiya cement are upcoming cement plant.no doubt nimbahera is cement hub of India
Many small scale industries are located in the RIICO industrial area of the town, providing local employment, as well as a number of medium-sized industries including fertilizer, soyabean oil processing, and plastics.
Hindi, Urdu, Rajasthani and Mewadi are all spoken in Nimbahera, as well as a number of local languages.
English
Srichand Kriplani is the MLA of the Nimbahera-Chhoti Sadri assembly constituency.