Years active

1973–present







Born

8 February 1949 (age 66) (

1949-02-08

)

Paris, France

Occupation

Actor, film director, screenwriter

Spouse

Isabelle Le Nouvel (m. 2012)

Awards

Cesar Award for Best Supporting Actor

Nominations

Cesar Award for Best Actor, Moliere Award for Best Actor

Movies

A Prophet, Diplomacy, War Horse, The French Minister, The Beat That My Heart Ski




Similar People

Andre Dussollier, Isabelle Le Nouvel, Tahar Rahim, Dietrich von Choltitz, Jacques Audiard
96 heures interview gerard lanvin et niels arestrup
Niels Arestrup ([nils aʁestʁyp]; born 8 February 1949) is a French actor, film director and screenwriter.
Contents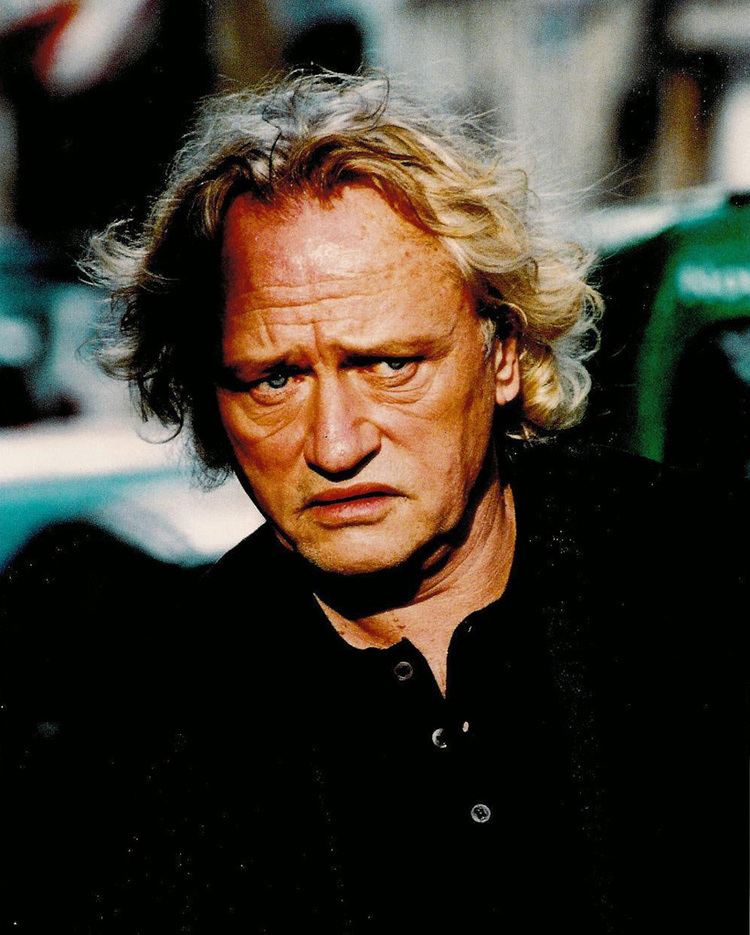 You will be my son official trailer 1 2013 niels arestrup movie hd
Biography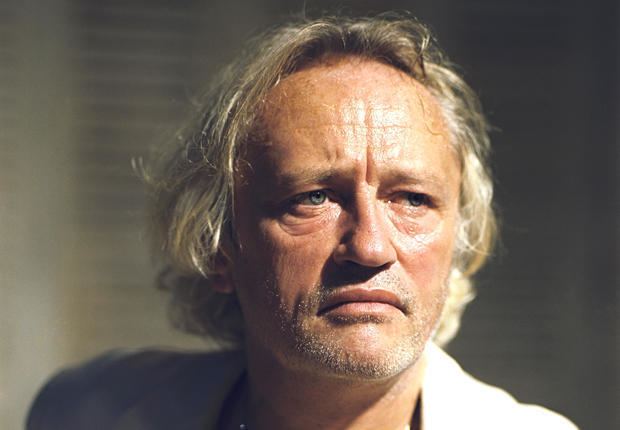 He was born in Paris into a family of modest means; his father was Danish and his mother was Breton.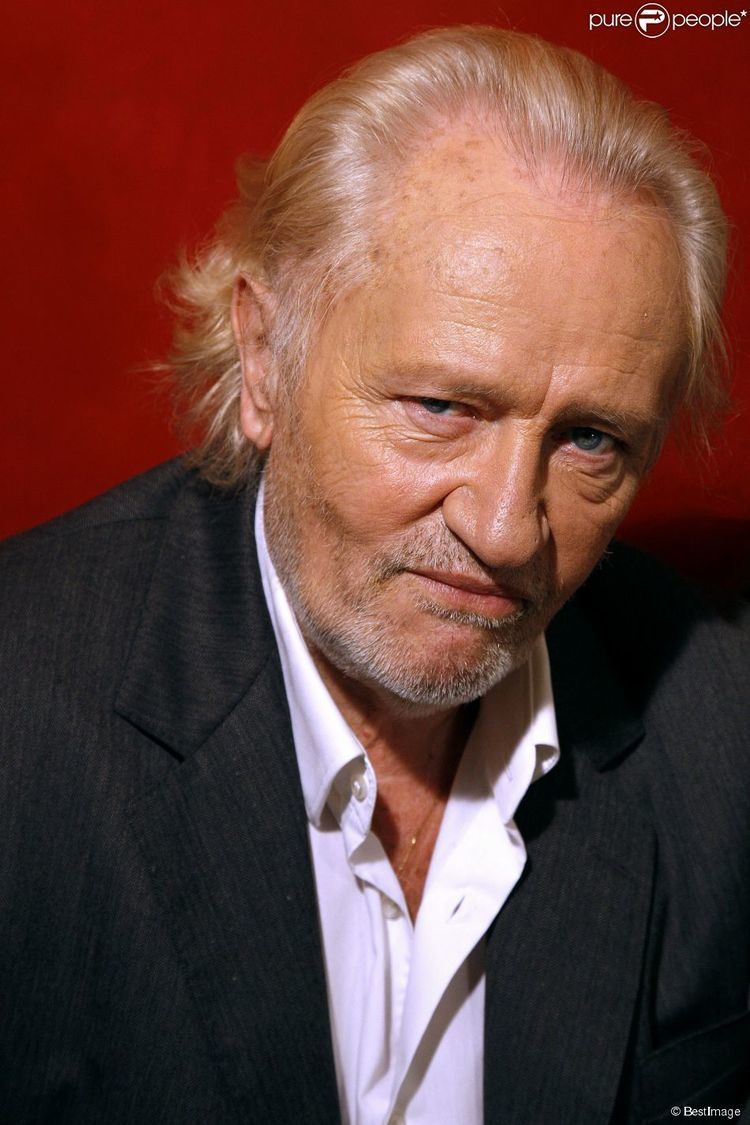 Arestrup has won three César Awards for Best Supporting Actor for The Beat That My Heart Skipped and A Prophet, then Quai d'Orsay. The two first films were directed by Jacques Audiard. He is the most awarded in this category.
Box-office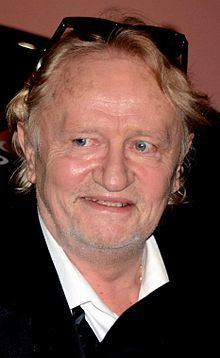 Movies starring Niels Arestrup with more than a million of entries in France.
Filmography
Actor
2022
Les papillons noirs (TV Mini Series)
as
Albert
- Toutes les Réponses (2022) - Albert
- Le Succès (2022) - Albert
- Ivresse d'Écriture (2022) - Albert
- Les Démons d'Adrien (2022) - Albert
- Une Proposition Déterminante (2022) - Albert
- Les Souvenirs d'Albert (2022) - Albert
2022
Divertimento
as
Sergiu Celibidache
2020
Myster Mocky présente (TV Series short)
- A couteau tiré (2020)
2020
Villa Caprice
as
Luc Germon
2019
Calls (TV Series)
as
Adam
- Better Call Satan (2019) - Adam
2018
At Eternity's Gate
as
Madman
2017
Capitain Marleau (TV Series)
as
Hervé Gerfaut
- La mémoire enfouie (2017) - Hervé Gerfaut
2017
See You Up There
as
Marcel Péricourt
2017
Return to Montauk
as
Walter
2016
Baron noir (TV Series)
as
Francis Laugier
- Pardon (2016) - Francis Laugier
- Pianoforte (2016) - Francis Laugier
- Shutdown (2016) - Francis Laugier
- Grenelle (2016) - Francis Laugier
- Bleu (2016) - Francis Laugier
- Solférino (2016) - Francis Laugier
- 1932 (2016) - Francis Laugier
- Jupiter (2016) - Francis Laugier
2014
96 heures
as
Victor Kancel
2014
Diplomacy
as
General Dietrich von Choltitz
2013
The French Minister
as
Claude Maupas
2012
Our Children
as
André Pinget
2011
You Will Be My Son
as
Paul de Marseul
2010
Lettres à un jeune poète
2010
Small World
as
Thomas Senn
2010
The Big Picture
as
Bartholomé
2010
Sarah's Key
as
Jules Dufaure
2009
Suite noire (TV Series)
as
Gérard
- Tirez sur le caviste (2009) - Gérard
2009
A Prophet
as
César Luciani
2007
The Diving Bell and the Butterfly
as
Roussin
2007
La part animale
as
Henri Chaumier
2007
Le candidat
as
Georges - le stratège du parti
2006
Fragments of Antonin
as
Professeur Lantier
2006
Le Rainbow Warrior (TV Movie)
as
Le Duc
2005
The Beat That My Heart Skipped
as
Robert Seyr
2002
Les enquêtes d'Éloïse Rome (TV Series)
as
Van Rooten
- Bête fauve (2002) - Van Rooten
2002
Parlez-moi d'amour
as
Richard
2002
A Private Affair
as
Le père de Rachel
2000
Fernando Krapp m'a écrit cette lettre (TV Movie)
as
Fernando Krapp
2000
La part de l'ombre (TV Movie)
as
Charles Oberlé
1999
Le pique-nique de Lulu Kreutz
as
Jascha Steg
1995
Les derniers jours de la victime (TV Movie)
as
Mendizabal
1993
Albert Savarus (TV Movie)
as
Albert Savarus
1992
La femme abandonnée (TV Movie)
as
Oskar de Wilno
1991
Meeting Venus
as
Zoltan Szanto
1990
La grande dune (TV Movie)
as
Keiser
1989
Manon Roland (TV Movie)
as
Danton
1989
Rausch der Verwandlung (TV Mini Series)
as
Ferdinand Farner
1977
Cinéma 16 (TV Series)
as
Professeur Hans Klemm / Brandy
- La ruelle au clair de lune (1988) - Professeur Hans Klemm
- Au bout du printemps (1977) - Brandy
1988
Ville étrangère
as
Gregor Keuschnig
1987
Barbablù, Barbablù
as
Gastone
1987
Black Sequence (TV Series)
as
Angelo
- Lorfou (1987) - Angelo
1987
La rumba
as
Commissaire Detaix
1986
Le goûter chez Niels (Short)
as
Niels
1985
Les loups entre eux
as
Mike
1985
Sincerely Charlotte
as
Mathieu
1984
The Future Is Woman
as
Gordon
1984
Emmenez-moi au théâtre (TV Series)
as
Jean
- Mademoiselle Julie (1984) - Jean
1983
Les poneys sauvages (TV Mini Series)
as
Ben
- The Heat of Aden (1983) - Ben
1982
La danse de mort (TV Movie)
as
Kurt
1982
Le retour d'Elisabeth Wolff (TV Movie)
as
Stan Pilgrim
1982
Les secrets de la princesse de Cadignan (TV Movie)
as
Rastignac
1982
La cerisaie (TV Movie)
as
Lopakhine
1981
L'oiseau bleu (TV Movie)
as
Le père
1981
Les héritiers (TV Series)
as
Serge
- Les femmes du lac (1981) - Serge
1981
Du blues dans la tête
as
Dan
1980
Le roman du samedi (TV Series)
as
Hugues Viane
- Bruges la morte (1980) - Hugues Viane
1980
Le petit théâtre d'Antenne 2 (TV Series)
as
Le Client
- La promenade du marais (1980) - Le Client
1980
La femme flic
as
Dominique Allier, le photographe
1979
Le tourbillon des jours (TV Mini Series)
as
Germain
- Episode #1.6 (1979) - Germain
- Episode #1.5 (1979) - Germain
- Episode #1.4 (1979) - Germain
- Episode #1.3 (1979) - Germain
- Episode #1.2 (1979) - Germain
- Episode #1.1 (1979) - Germain
1979
Memoirs of a French Whore
as
André
1979
Histoires abominables
as
Karl (segment "La passion d'une femme sans coeur")
1979
La passion d'une femme sans coeur (Short)
as
Karl
1978
The Song of Roland
as
Le commerçant / Oton
1978
Lulu (TV Movie)
as
Schwarz
1977
Plus ça va, moins ça va
as
Vincent
1977
Les apprentis sorciers
as
Danton
1976
Second Chance
as
Henri Lanot
1976
Demain les mômes
as
Philippe
1974
Je Tu Il Elle
as
Truck-driver
1974
Miss O'Gynie et les hommes fleurs
as
Yves
1974
Stavisky
as
Rudolph, le secrétaire de Trotski
1974
La dernière carte (TV Movie)
as
Wilhem Kasda
1974
Messieurs les jurés (TV Series)
as
Jean-Roger Pasquier
- L'affaire lusanger (1974) - Jean-Roger Pasquier
Writer
2008
Le Temps des Cerises (TV Special)
1981
Du blues dans la tête
Director
Self
2023
En aparté (TV Series documentary)
- Épisode datant du 25 janvier 2023 (2023)
2011
C à vous (TV Series)
as
Self
- Episode dated 1 November 2021 (2021) - Self
- Episode dated 21 May 2021 (2021) - Self
- Episode dated 14 June 2016 (2016) - Self
- Episode dated 18 April 2014 (2014) - Self
- Episode dated 28 January 2011 (2011) - Self
2011
Vivement dimanche prochain (TV Series)
as
Self
- Episode dated 24 October 2021 (2021) - Self
- Episode dated 9 September 2018 (2018) - Self
- Episode dated 9 October 2016 (2016) - Self
- Episode dated 18 May 2014 (2014) - Self
- Episode dated 27 February 2011 (2011) - Self
2021
On est en direct (TV Series)
as
Self
- Episode dated 25 September 2021 (2021) - Self
2021
L'invité (TV Series)
as
Self
- Episode dated 31 May 2021 (2021) - Self
2021
Jacques Audiard - Le cinéma à coeur (TV Movie documentary)
as
Self - Interviewee / Acteur
2021
20h30 le dimanche (TV Series)
as
Self
- Episode dated 24 January 2021 (2021) - Self
2020
La nuit des Molières (TV Series documentary)
as
Self - Winner
- 32e nuit des Molières (2020) - Self - Winner
2015
Vivement dimanche (TV Series)
as
Self
- Episode dated 27 October 2019 (2019) - Self
- Episode dated 18 January 2015 (2015) - Self
2006
La nuit des Césars (TV Series documentary)
as
Self - Winner / Self - Presenter
- 44e cérémonie des César (2019) - Self - Presenter
- 39ème nuit des Césars (2014) - Self - Winner
- 35ème nuit des Césars (2010) - Self - Winner
- 31ème nuit des Césars (2006) - Self - Winner
2018
Clique dimanche (TV Series)
as
Self
- MHD, Niels Arestrup, Nina Bouraoui (2018) - Self
2018
Profession (TV Series)
as
Self
- Acteur (2018) - Self
2017
Sortie d'usine 2017 (Short)
as
Self
2007
Le grand journal de Canal+ (TV Series documentary)
as
Self
- Episode dated 17 October 2016 (2016) - Self
- Episode dated 17 April 2014 (2014) - Self
- Episode dated 6 April 2007 (2007) - Self
2015
On n'est pas couché (TV Series)
as
Self
- Episode dated 15 October 2016 (2016) - Self
- Episode dated 2 May 2015 (2015) - Self
2015
Diplomatie: Making of (Video documentary short)
as
Self / Général von Choltitz
2001
Thé ou café (TV Series)
as
Self
- Episode dated 28 February 2015 (2015) - Self
- Episode dated 24 February 2001 (2001) - Self
2014
Au Field de la nuit (TV Series)
as
Self
- Episode dated 28 April 2014 (2014) - Self
1999
20 heures le journal (TV Series)
as
Self
- Episode dated 2 March 2014 (2014) - Self
- Episode dated 7 March 1999 (1999) - Self
2011
La traversée du miroir (TV Series)
as
Self
- Episode dated 13 February 2011 (2011) - Self
2009
Cinema 3 (TV Series)
as
Self - Interviewee
- Episode dated 27 February 2010 (2010) - Self - Interviewee
- Episode dated 23 May 2009 (2009) - Self - Interviewee
2001
On ne peut pas plaire à tout le monde (TV Series)
as
Self
- Episode dated 9 November 2001 (2001) - Self
2000
Dream On (TV Series documentary)
as
Self
- Episode dated 1 December 2000 (2000) - Self
1995
Nulle part ailleurs (TV Series)
as
Self
- Episode dated 12 September 2000 (2000) - Self
- Episode dated 30 January 1995 (1995) - Self
1996
Studio Gabriel (TV Series)
as
Self
- Episode dated 2 September 1996 (1996) - Self
1995
Citizen Langlois (TV Movie documentary)
as
La voix de (voice)
1994
Le cercle de minuit (TV Series)
as
Self
- Episode dated 31 January 1995 (1995) - Self
- Episode dated 6 January 1994 (1994) - Self
1991
Bouillon de culture (TV Series documentary)
as
Self
- Spécial Peter Brook (1992) - Self
- Jacques Attali (1991) - Self
1986
Effraction (TV Series short)
as
Self
- Episode dated 25 November 1986 (1986) - Self
- Episode dated 7 October 1986 (1986) - Self
1984
La vie de château (TV Series)
as
Self
- Episode dated 2 June 1984 (1984) - Self
1983
Le grand échiquier (TV Series)
as
Self
- Cocteau vivant (1983) - Self
1982
Champs-Elysées (TV Series)
as
Self
- Episode dated 18 September 1982 (1982) - Self
1981
La guerre d'un seul homme (Documentary)
as
Récitant / Narrator
1976
Allons au cinéma (TV Series)
as
Self
- Episode dated 15 August 1976 (1976) - Self
Archive Footage
1998
City Empires (Video short)
as
Nelson
References
Niels Arestrup Wikipedia
(Text) CC BY-SA