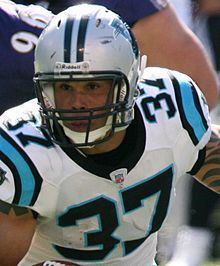 Goings attended Dublin Coffman High School for the first three years of high school and graduated from Dublin Scioto High School (Dublin, Ohio) and finished his career with 5,785 rushing yards and 82 touchdowns. Goings led Dublin Scioto to a Division 2 State Championship. After that year the new Dublin Scioto High School was moved up to Division 1.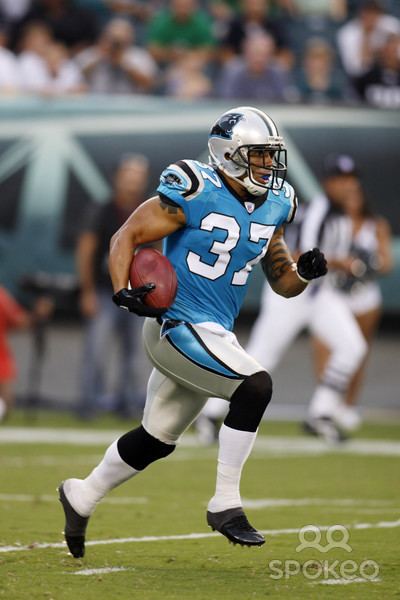 Goings played college football at the Ohio State University and the University of Pittsburgh. His freshman year, he had 56 yards on 12 carries before suffering a neck stinger that ended his season. His second year, he carried the ball 9 times for 24 yards. Following that year, he transferred to the University of Pittsburgh, and he was forced to sit out due to NCAA rules. His productivity increased with the Panthers, and over the two years he played in Pittsburgh he compiled 765 yards on 185 carries, with 6 touchdowns.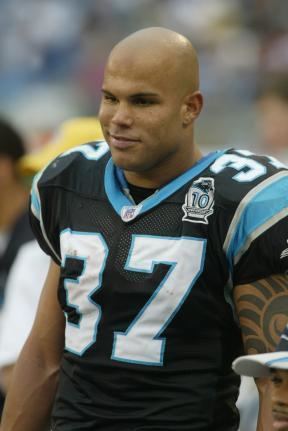 Goings went undrafted, but signed with the Carolina Panthers as a free agent. He was used sparingly, mostly on third down carries to give the starting backs a break. He was also placed on special teams. However, his role began to expand with the change in offense once Jake Delhomme took over as quarterback. He scored his first NFL touchdown against the Tennessee Titans on an eight-yard reception from Delhomme. During the 2004 NFL season, Goings went from fourth on the depth chart to starter, once Stephen Davis, DeShaun Foster, and Rod Smart all went down with injuries. Goings led the team in rushing, and played in all sixteen games. His 121-yard, 3 touchdown performance against the Arizona Cardinals earned him NFC Offensive Player of the Week honors. On Dec 5, he logged 122 yards and 1 touchdown on what remains a franchise-record 36 carries.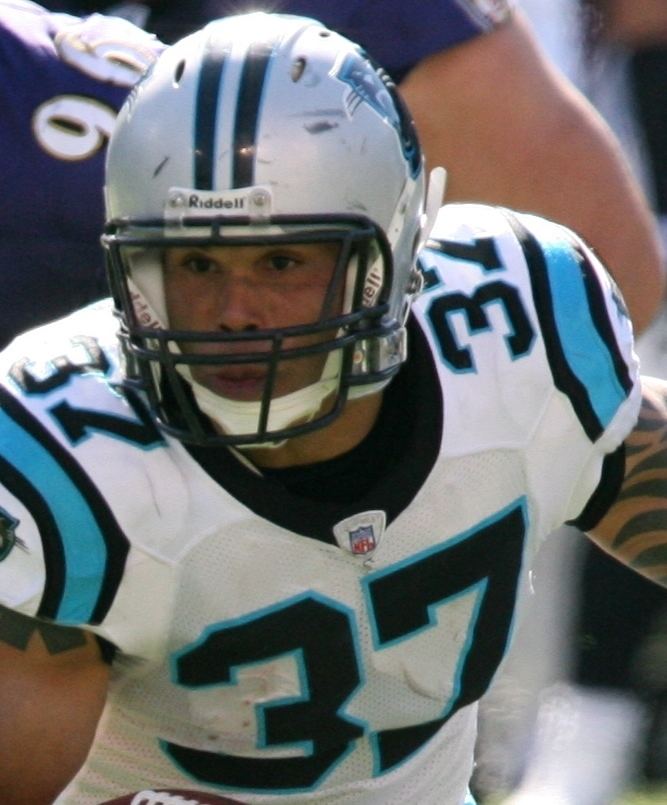 He also led the NFL with five 100-yard rushing games, and tied Davis' team record with four consecutive 100 yard games. The next season, he moved up to the third slot on the depth chart, and thanks to his impressive 2004 season, he was used much more often in game situations. With another injury to Davis, he was the backup to Foster towards the end of the season. As Foster went down in the NFC Divisional Game, Goings was once again the starter. He started in his first playoff game in the NFC Championship Game on January 22 against the Seattle Seahawks, but was knocked out of the game on the first drive with a concussion sustained after he suffered a helmet-to-helmet collision with Lofa Tatupu.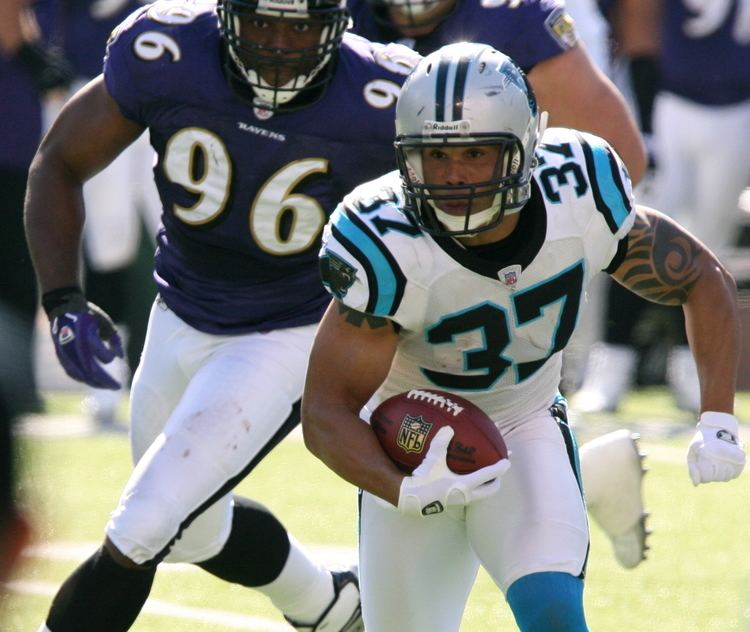 During the 2006 season, Goings was third on the Carolina Panthers depth chart behind DeShaun Foster and DeAngelo Williams, limiting his statistical contribution.
On December 30, 2006, Goings signed a three-year contract extension through 2009.
In 2007, Goings was placed on injured reserve by the Carolina Panthers on October 24, 2007 after sustaining the third concussion of his career earlier in the season and suffering from the effects of post-concussion syndrome. Prior to being placed on injured reserve, Goings had played in 4 games. Goings was released by the Panthers on February 25, 2009.