Tabloid radio presenter nick ferrari s anti muslim bias exposed by three embarrassing calls
Nicolo "Nick" Ferrari (born 31 January 1959) is a British radio presenter who hosts the weekday breakfast show from 7.00–10.00am on the London-based talk and phone-in radio station LBC. He also has a regular column in the Sunday Express and was previously a regular guest on television shows such as The Alan Titchmarsh Show and This Morning, both on ITV.
Contents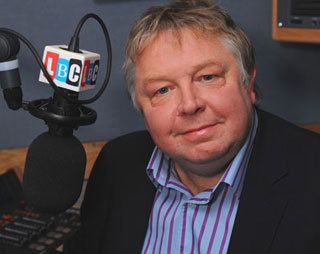 Formerly, he presented the discussion programme Forum on Press TV, an Iranian news channel. He quit his show on the station on 30 June 2009 in protest at the Iranian regime's crushing of dissent after the country's presidential election of 12 June 2009.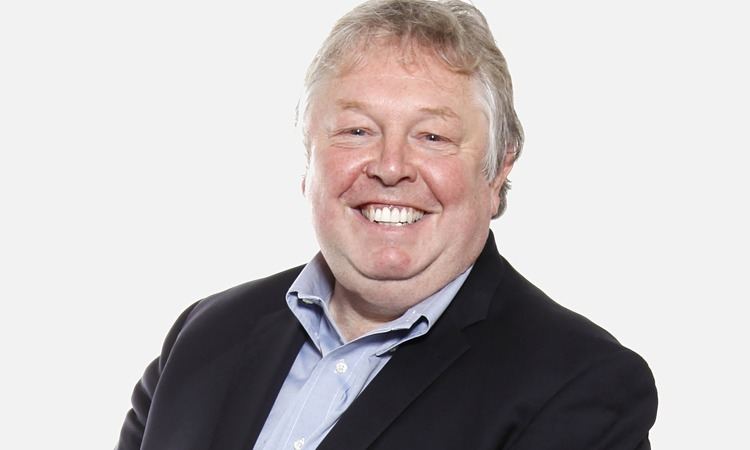 Marmite is british it s nothing to do with brexit nick ferrari presenters radio lbc 2
Early life and career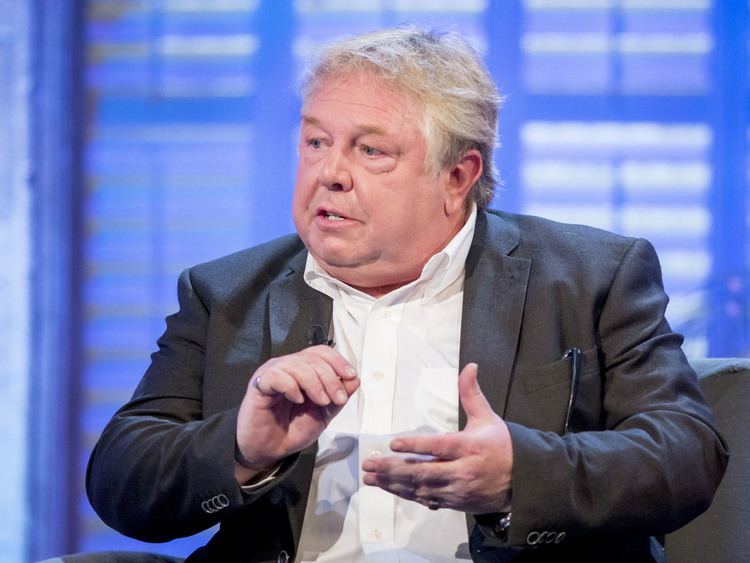 His father Lino 'Dan' Ferrari, ran a news agency, Ferrari Press Agency, and Ferrari was keen to work in the media himself. Ferrari was educated at Eltham College a private school for boys in Mottingham in southeast London.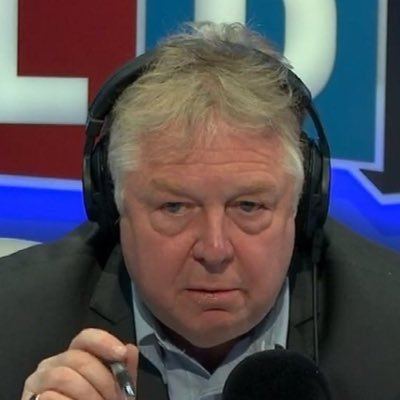 Ferrari became a news reporter on the Sunday Mirror in 1981 and subsequently a show business reporter at The Sun and editor of the paper's "Bizarre" gossip page. During this period, he interviewed Roger Moore on the set of the James Bond film Octopussy for The Sun and "our young Jack the Lad" appeared as an extra in the movie. Subsequently he became features editor of the News of the World's Sunday magazine and assistant editor of the Daily Mirror. A friend of former The Sun editor Kelvin MacKenzie, Ferrari joined him at L!VE TV where he devised such programmes as Topless Darts, the News Bunny and the weather presented by a dwarf on a trampoline.
Radio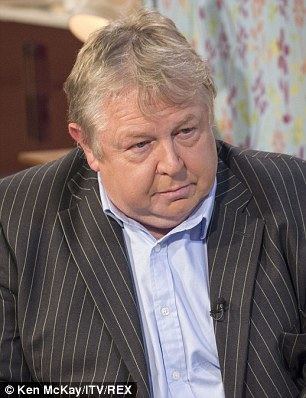 Ferrari's programme takes the format of a news and political debate and discussion show with the presenter introducing topics and then discussing them with both members of the public and experts, through text messaging, email and phone, with the last of the three being the main mode of contact. The programme mixes both light entertainment stories and more serious topics in the news. His jovial act affords the show a wide listener base and on 8 May 2006 at the Sony Radio Breakfast Show of the Year award, as well as winning the Arqiva Presenter of the Year award, Chrysalis management showed their gratitude by flying him on a private jet to Germany to see the 2006 World Cup final. Ferrari frequently asks first-time callers which station they previously listened to, rejoicing when they have deserted BBC Radio 4, BBC London 94.9 or rival station Capital FM.
Television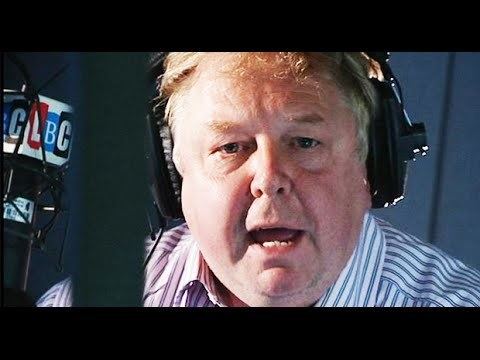 Aside from radio, Ferrari regularly appeared as a commentator on The Alan Titchmarsh Show on ITV, on The Pledge on Sky News and previously Channel 4's Richard & Judy and guested on breakfast television magazine GMTV. In early 2003, following his appointment as editor of the proposed local newspaper the London Evening Mail, he made a series of appearances on local evening news programmes London Tonight and BBC London News. However, in November of that year Ferrari was offered the breakfast show on LBC 97.3 (effective January 2004) and subsequently stepped down as the newspaper's editor. As a result, the attention awarded him by London regional programmes declined and he now makes far fewer appearances on those shows.
Throughout 2004–2005, Ferrari developed his own one-man stage show consisting largely of anecdotes about his family and the various jobs he's held over the years, jokes, audience interaction and the occasional guest appearance, including Carol Thatcher (a regular on his show). The show played at various theatres across the capital and as far out as Radlett, and came to a close on 16 December 2005 at the Fairfield Halls, Croydon. He vowed not to repeat it, but later launched a new series of theatre appearances to promote his book The World According to Nick Ferrari. On 10 March 2006 he appeared on ITN's The Pulse, which lets the viewing public discuss a topic of the day; on this day it was silly laws.
In 2006, Ferrari also made an appearance on the BBC/HBO comedy show Extras in the show's second series. He played the part of himself as a phone-in radio presenter set in LBC 97.3 studios. From February 2008, Ferrari became a regular guest on a new ITV political show called London Talking with Konnie Huq as host, and featuring Vanessa Feltz. On 29 June 2008, Ferrari covered the Salute to Israel march and rally in London's Trafalgar Square, which celebrated the 60th anniversary of the founding of the State of Israel, attended by over 40,000 people. On 19 November 2009 he appeared as a panelist on the BBC's Question Time in Leicester. On 10 March 2011, he appeared again on Question Time, this time in Edinburgh. He has appeared as a commentator on BBC One's Politics Show.
Politics
It was suggested in June 2006 by Conservative leader David Cameron that, if he joined the Conservative Party and put himself forward, Ferrari could win the ballot to be the party's candidate for Mayor of London. Ferrari indicated, however, that he would not stand, as he "did not want to leave the listeners" and joked that he "couldn't take the pay cut". Later, he began to see merit in the idea and discussed what policies he might introduce should he become Mayor: amongst these were re-introducing the AEC Routemaster buses (with various modifications so that they would conform to disability and environmental laws) and scrapping the Mercedes-Benz "Bendy Buses" and, more controversially, putting a large levy on trainers in the run-up to the 2012 Olympic Games and doubling income tax on Human Rights lawyers. Ferrari later indicated that he would not stand as the Conservative candidate, a role that was taken by Boris Johnson.
Ferrari does not recycle because the number of recycle bins mean "you've lost your front garden", he said on BBC's The Daily Politics.
Controversy
In 2003, the Broadcasting Standards Commission upheld a complaint against Ferrari, finding that his programme's "active reinforcement of prejudiced views about asylum seekers had exceeded acceptable boundaries for transmission". Following this, and at a time of frosty relations between Nick Ferrari and the former Mayor of London, Ken Livingstone, the Mayor wrote to the Managing Director of LBC 97.3 asking what measures had been implemented to ensure the situation would not arise again. Following this, Livingstone appeared regularly on Ferrari's programme to answer questions from listeners.
In 2015, Ferrari was investigated by Ofcom after he said on his radio programme that the November 2015 Paris attacks were "a Muslim problem" and told a Muslim caller to "go some place else" if the caller didn't agree with UK foreign policy. Ofcom found Ferrari not in breach of any broadcasting rules, saying "We found the caller was given an opportunity to rebuke Mr Ferrari's offensive comments, while two other callers also challenged Nick Ferrari in strong terms. In addition, the presenter made clear that he was not characterising all Muslims as violent extremists".
Personal life
Ferrari is a supporter of Leicester City.
References
Nick Ferrari Wikipedia
(Text) CC BY-SA