Years active

1973–present.

Spouse

Lucy Smith (m. 1999)

Children

Archie Bijorn Lyndhurst







TV shows




Similar People
Unicef mne famous british actor nicholas lyndhurst promotes fostering in montenegro again
Nicholas Simon Lyndhurst (born 20 April 1961) is an English actor. He is known for playing Rodney Trotter in Only Fools and Horses, Gary Sparrow in Goodnight Sweetheart, Dan Griffin in the BBC drama New Tricks and Adam Parkinson in Carla Lane's series Butterflies. Lyndhurst also prominently starred as Ashley Philips in The Two of Us, as Fletch's son Raymond in Going Straight, the sequel to the classic British sitcom Porridge, Jimmy Venables in After You've Gone, and Freddie 'The Frog' Robdal in the Only Fools and Horses prequel Rock & Chips.
Contents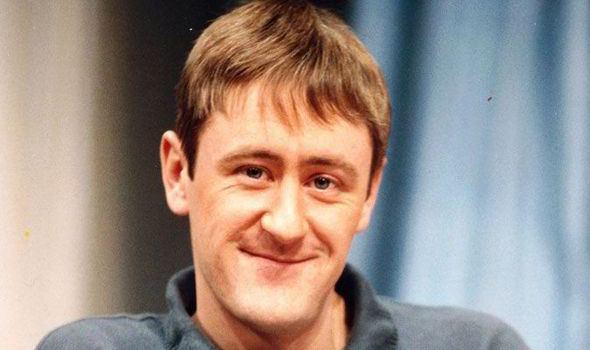 Only fools and horses david jason nicholas lyndhurst interview
Early life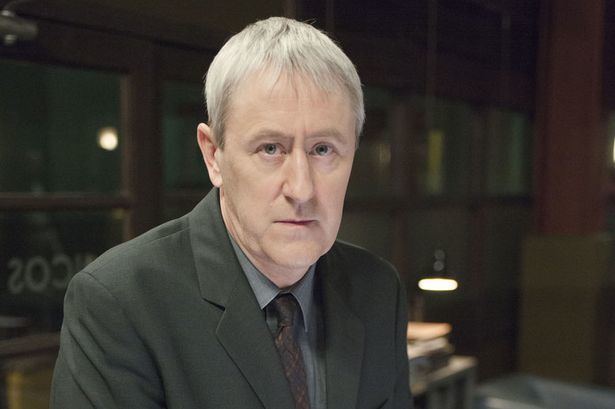 Nicholas Simon Lyndhurst was born on 20 April 1961 in Emsworth, Hampshire, where he also grew up. He was a child student at Corona Theatre School.
Career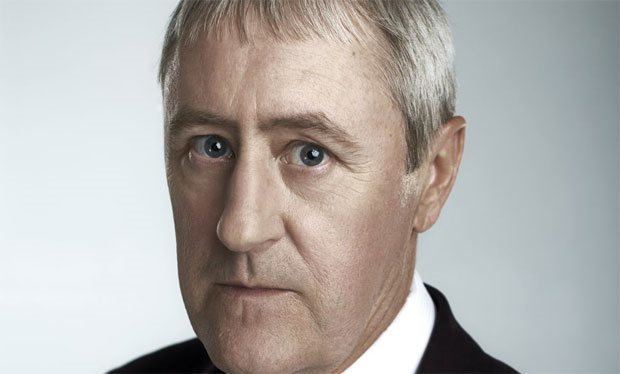 He appeared in a succession of television adverts and children's films in the late 1970s. Lyndhurst first gained national recognition at the age of seventeen in the sitcom Butterflies written by Carla Lane, in which he played Adam Parkinson. He then played Raymond Fletcher, the teenage son of Norman Stanley Fletcher played by Ronnie Barker in Going Straight, followed by 'Dobson' in the BBC TV series To Serve Them All My Days.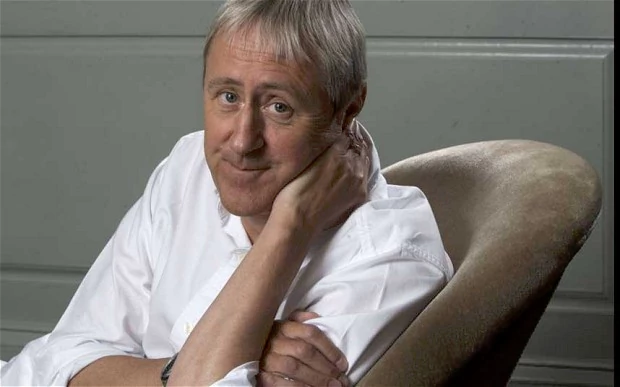 He achieved national stardom in the series Only Fools and Horses in which he played Rodney Trotter, the younger brother of the main character Derek "Del Boy" Trotter. Only Fools and Horses started as a small comedy in 1981 and rapidly grew in popularity until it reached its peak in 1996 with its Christmas Day show in the UK. Lyndhurst appeared in the show from the very start, right up to its final airing at Christmas 2003. Only Fools and Horses reached No.1 British sitcom ever in the BBC poll in 2004.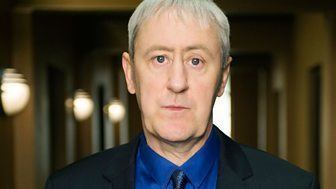 In 1986 he had a minor part in the film Gunbus/SkyBandits. The film went straight to video and was never seen in British cinemas. During the 1990s, Lyndhurst also appeared in ITV's The Two of Us with Janet Dibley and The Piglet Files, as well as in a number of stage performances.
Between 1993 and 1999, he played the complex lead character of Gary Sparrow in the fantasy sitcom Goodnight Sweetheart. At around the same time, he was the face and voice on the TV and radio commercials for the telecommunications chain People's Phone. In 1997, he was offered the lead role of Gary in The Full Monty, but declined.
Between 1997 and 1999, Lyndhurst was the public face of the stationery chain store WH Smith, starring in their adverts as all four members of one family. He won a BAFTA for his acting in the adverts. In 1999, he played the villainous Uriah Heep opposite Daniel Radcliffe and Maggie Smith in David Copperfield.
In 2006, he appeared as Cruella de Vil's chauffeur, Reg Farnsworth, at the Children's Party at the Palace.
In 2007, Lyndhurst returned to the BBC with his first new sitcom in fourteen years, After You've Gone, in which he plays a divorced dad moving back into the marital home to look after his daughter (Dani Harmer) and son (Ryan Sampson) together with his mother-in-law, played by Celia Imrie, after his ex-wife goes to work as a recovery nurse on a third world disaster relief mission.
Lyndhurst played Freddie Robdal, the 1960s gangster father of Rodney Trotter, in Rock & Chips, the prequel to Only Fools and Horses. The show centres around Del Boy, Robdal and Joan Trotter in early 1960s Peckham. It was first broadcast on 24 January 2010, with another special transmitted on 29 December 2010, and the final episode at Easter 2011. Lyndhurst's stage performances have been relatively few, but he received good critical notices for his performance as Norman in Sir Ronald Harwood's The Dresser, directed by Peter Hall, and for his Trinculo in The Tempest.
In 2013, he joined the cast as a regular of Series 10 of New Tricks.
In 2014, Lyndhurst revived his Only Fools and Horses character Rodney Trotter in a return Sport Relief Special which aired on 21 March 2014.
In 2016, Lyndhurst revived his Goodnight Sweetheart character Gary Sparrow in a one-off special episode, which aired on 2 September 2016.
Personal life
He lives in West Sussex with his wife Lucy, a former ballet dancer (married in Chichester, West Sussex, 1999). They have a son, Archie. Lyndhurst's hobbies include underwater diving and piloting his own aeroplanes.
References
Nicholas Lyndhurst Wikipedia
(Text) CC BY-SA