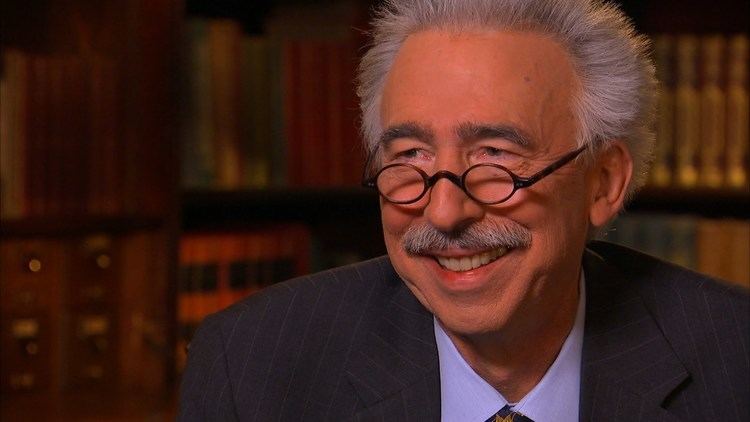 Dirks was born in Illinois but grew up in New Haven, Connecticut, where his father, J. Edward Dirks was a professor at Yale University. When the latter received a Fulbright Scholarship in 1963 to teach at the Madras Christian College, the Dirks family relocated to Madras, where Nicholas's interest in Indian culture first formed. He attended Wesleyan University, where he received a BA in 1972 (College of Social Studies), and the University of Chicago, where he earned a PhD in 1981. At the University of Chicago, he came under the influence of historical anthropologist Bernard Cohn. During this period, he frequently returned to South India for research.
After teaching at the California Institute of Technology and the University of Michigan, Dirks moved to Columbia in 1997, where he dramatically altered the direction of the anthropology department, championing postcolonial and multidisciplinary approaches, and making a variety of strategic appointments. He was named vice president in charge of Columbia's Faculty of Arts and Sciences as of September 2004.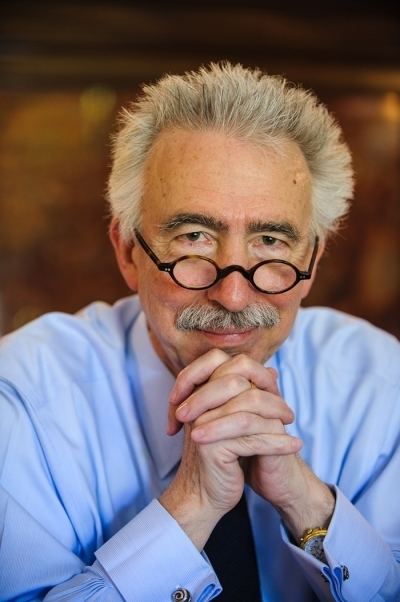 Dirks is the author of numerous books on South Asian history and culture, primarily concerned with the impact of British colonial rule. His most famous works include The Hollow Crown: Ethnohistory of an Indian Kingdom (1987), Castes of Mind (2001), and Scandal of Empire (2006). In these works, Dirks advanced the research on how British rule shaped the culture of the Indian subcontinent, as well as how Britain became influenced by its colonies.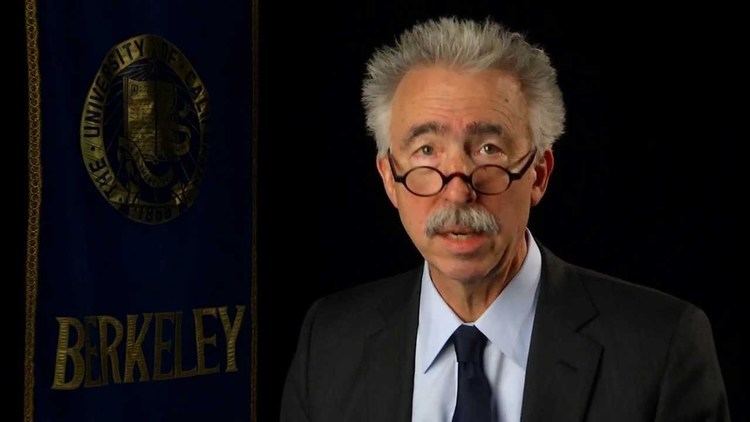 In November 2012, Dirks was selected as the Chancellor-Designate of the University of California, Berkeley. On November 27, 2012, the Regents of the University of California confirmed Dirks as UC Berkeley's next Chancellor. He took office on June 1, 2013.
Dirks currently serves on the Council of Presidents for the University of the People. His work has helped develop the world's first non-profit, tuition-free, online academic institution, seeking to revolutionize higher education by making college-level studies accessible to students worldwide.
Under Dirks's leadership, the UC Berkeley administration was severely criticized. The most vocal criticism focused on decisions regarding sexual harassment by faculty and administrators. In particular, he presided over decisions that were claimed to insufficiently punish Professor of Astronomy Emeritus Geoffrey Marcy, who was found to have harassed students over many years, and then Dean of Berkeley Law Sujit Choudhry, who admitted to frequently hugging, kissing, and squeezing his executive assistant.
Dirks has also been the subject of intense criticism for his handling of UC Berkeley's budget. Another contentious matter has been the massive fence he had built around the on-campus mansion provided for him by the university. Additionally, he had an escape hatch installed from his office in California Hall, again at university expense, to enable him to evade protestors.
In 2016, Dirks was placed under investigation for misuse of public funds. The investigation allegedly uncovered the diversion of university funds to provide a personal trip for his wife to India that included an accompanying personal trainer.
On August 16, 2016, he announced his intent to resign after less than four years as chancellor. Presiding over an administration rife with scandal, he became one of the shortest serving chancellors in the university's history. Soon after Dirks announced his resignation, some UC Berkeley faculty members organized an effort to oust the chancellor from his post immediately, rather than wait until a new chancellor can be chosen. Writing in the San Francisco Chronicle, Nanette Asimov listed several reasons behind this effort, such as concern that a forthcoming investigation of Dirks could further embarrass the university and that his $532,000 salary is a waste of public funds. In addition, several high-level university posts are vacant and some faculty members feel it is inappropriate that they be filled by a chancellor who has resigned amidst controversy.
Dirks was also the subject of a wrongful termination claim filed by the former manager of University House, who alleged she was fired for refusing to lie on tax forms in order to reduce the Chancellor's personal tax liability.
In 2017, Dirks and his chief of staff, Nils Gilman, dealt with the aftermath of the Trump election, and various political clashes on the UC Berkeley campus.
Dirks is married to Janaki Bakhle, also an alum of Columbia, an associate professor of history at UC Berkeley. She is the former director of the South Asia Institute at Columbia University.
Dirks served as the inspiration for Gregory Ecks, the main character in the short story "99," part of the collection Publish and Perish by James Hynes.
The Hollow Crown: Ethnohistory of an Indian Kingdom, Cambridge University Press, 1988, ISBN 978-0-521-05372-3
Castes of Mind: Colonialism and the Making of Modern India, Princeton University Press, 2001, ISBN 0-691-08895-0
The Scandal of Empire: India and the Creation of Imperial Britain, Harvard University Press, 2006, ISBN 978-0-674-02724-4