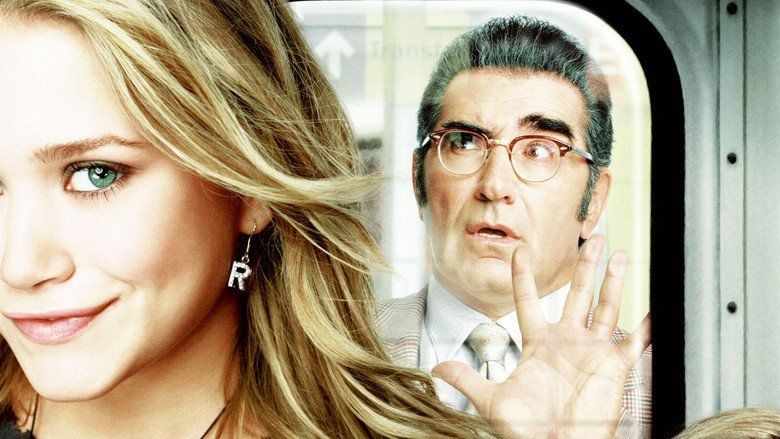 17-year-old identical twin sisters Jane (Ashley Olsen) and Roxy Ryan (Mary-Kate Olsen) are completely different and never see eye to eye. They live with their widowered father, and attend the fictional Westland Grove High School in Syosset, a suburban Long Island town. Over a 24-hour period, the two begrudgingly journey together into the city for Jane, an uptight overachiever, to deliver a speech to qualify for a prestigious college scholarship abroad, and for Roxy, a laid-back punk-rock rebel, to get backstage at a music video shoot so that she can give her demo tape to the group.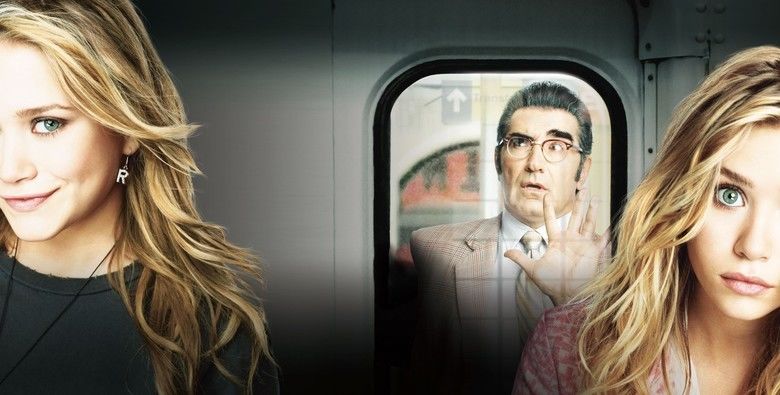 Jane and Roxy board the train into New York but are soon thrown off together after Roxy is found without a ticket. At the station, Jane bumps into Jim (Riley Smith), and they flirt back and forth before he gets on the train. Meanwhile, Roxy becomes unknowingly involved in a shady black-market transaction after an illegal chip device is mistakenly planted in her bag. Bennie Bang (Andy Richter), the man behind the plan, offers Roxy a ride in a swanky limousine and she accepts, dragging Jane along who is reluctant about getting into cars with strangers. He locks them inside but they escape through the sun roof and he chases them into the city subway where they help one another to fight him off.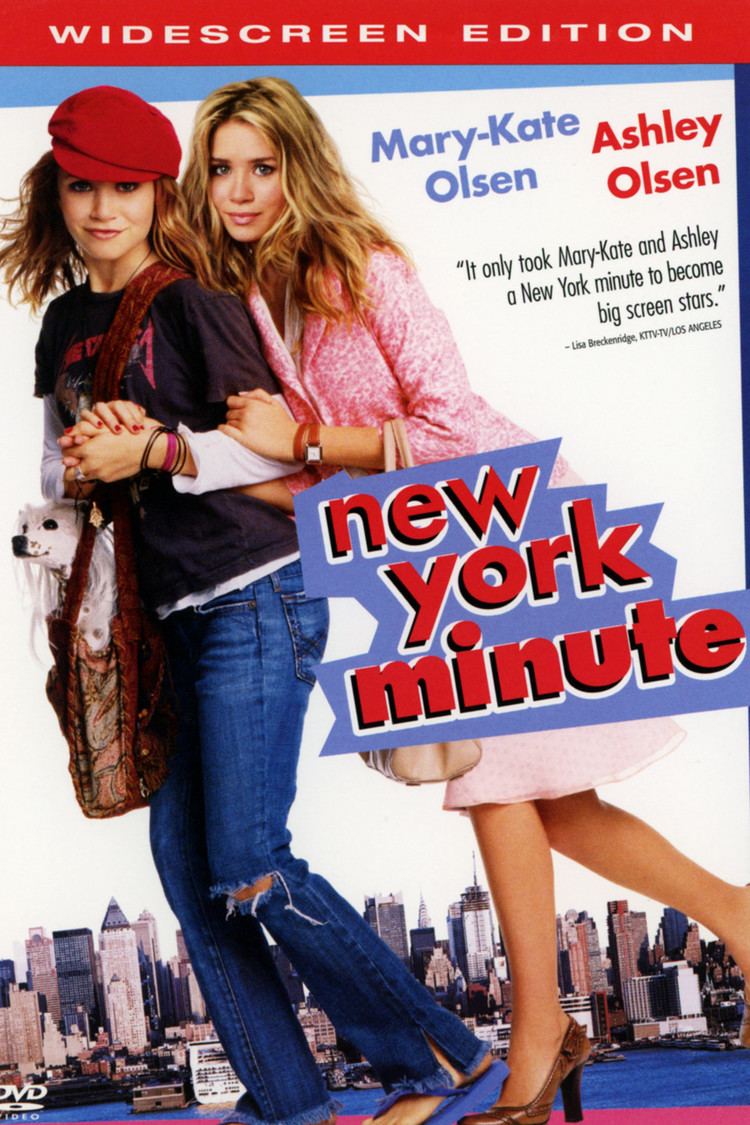 Meanwhile, Max Lomax (Eugene Levy), an overzealous truant officer, is on the hunt to find Roxy after news of her continuously missing school and forging absence letters from her father. Several unlucky incidents occur as they begin their journey such as Jane's heels snapping and being drenched by a hobo's blue slush drink. At the nearest store, Jane realizes she's left her day planner in the limo, which has "her whole life" in it including money and the prompt cards needed her for college speech later that day. To clean up, they break into a posh hotel room and soon receive a phone call from Bennie who threatens to meet him to give the chip back or they won't get the day planner, but before they can leave, they meet Trey (Jared Padalecki), the son of the powerful Senator who's staying at the hotel, and his dog, Reinaldo, who swallows the chip. They are forced to take Reinaldo with them.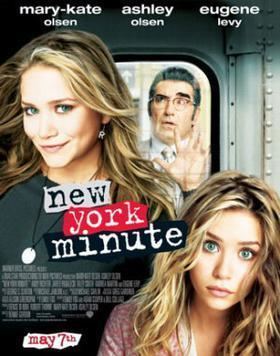 They make their way to their destinations and decide to part ways. Roxy heads to the Simple Plan video shoot being followed by Max, while Jane goes to meet Bennie for an exchange. When he finds out the dog, Reinaldo, has swallowed the chip, he tries to attack Jane who flees from the car and goes to find Roxy. While running from Max and Bennie, the two end up on stage with the band and crowd surf to get away. Trey is also trying to find Roxy who runs into Bennie and gets kidnapped in the trunk of his car. Meanwhile, Jane and Roxy end up in the underground sewer with Reinaldo with Jane's speech in less than two hours.

A little later, they walk into the House of Bling where Big Shirl (Mary Bond Davis) gives them both a makeover. Max hunts them down and they escape in a cab even when Jane failed her driving test. They accidentally pick up the same man that Roxy spilled her drink on in the train. When they stop, they argue. Jane explains that Roxy has never been there for her and never takes life seriously, and she feels she stopped taking responsibility for anything after their mother died, leaving Jane in charge. Conversely, Roxy believes Jane doesn't need to take control of everything and feels she's been pushed away, since she wasn't even invited to Jane's speech.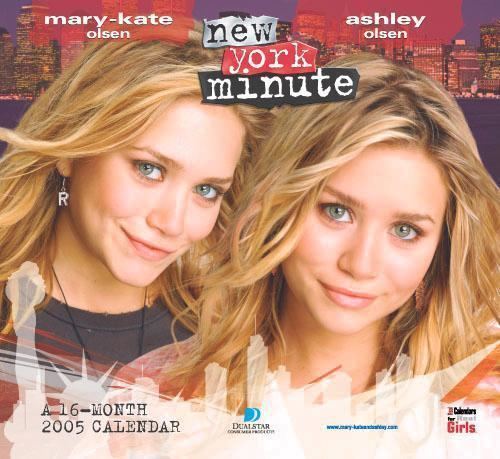 Jane goes to meet Bennie who throws her in the back of a van with Reinaldo and drives her to see his mother who is in charge of the whole operation: they buy and sell illegal pirated DVDs and CDs. Roxy finds Bennie's limo and retrieves Jane's day planner, but finds Trey locked in the trunk. They both rush to the building where Jane is meant to give her speech, while Jane fends off Bennie and escapes once again and then runs into Jim who gives her a ride to the same place. When they arrive, Roxy pretends to be Jane so she can give a speech on time, but drops the prompt cards beforehand and has to make it up on the spot, which confuses the judges. The head judge is Senator Hudson McGill (Darrell Hammond), the man from the train and the taxi, alongside Trey's mother, Senator Anne Lipton. Jane turns up just in time who tries to explain what their day has been like and the reason for why she wasn't there. Suddenly, Max intervenes who tries to arrest Roxy and Bennie appears who tries to kidnap Jane, but they both exploit his illegal doings and he is arrested by Max.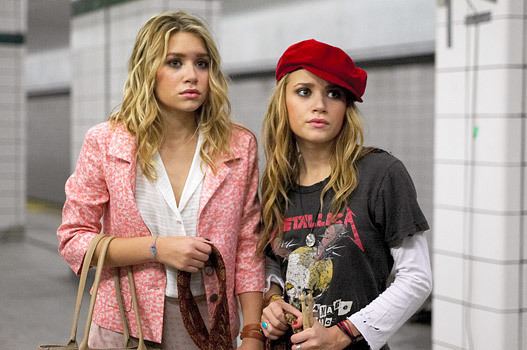 Knowing she has no opportunity to give her speech, Jane leaves with Roxy. Outside, Hudson McGill catches up to Jane who found her prompt cards and gives her a college scholarship to Oxford, because she "didn't just want to win, she absolutely refused to fail."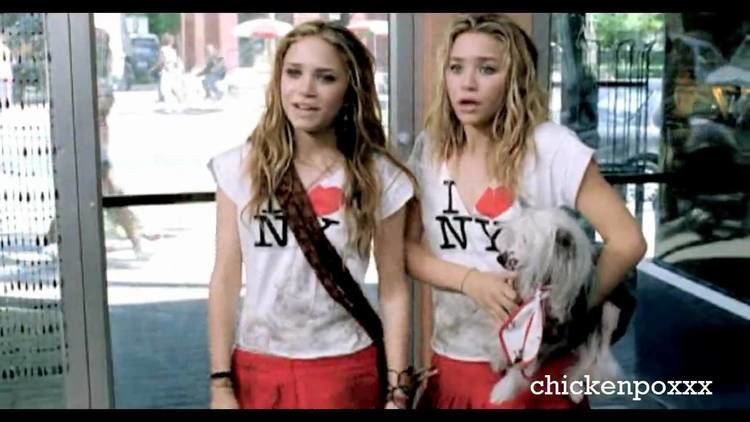 Months later, Roxy is in the studio recording with her band, watched by Jane, Trey and Jim, who celebrate all together.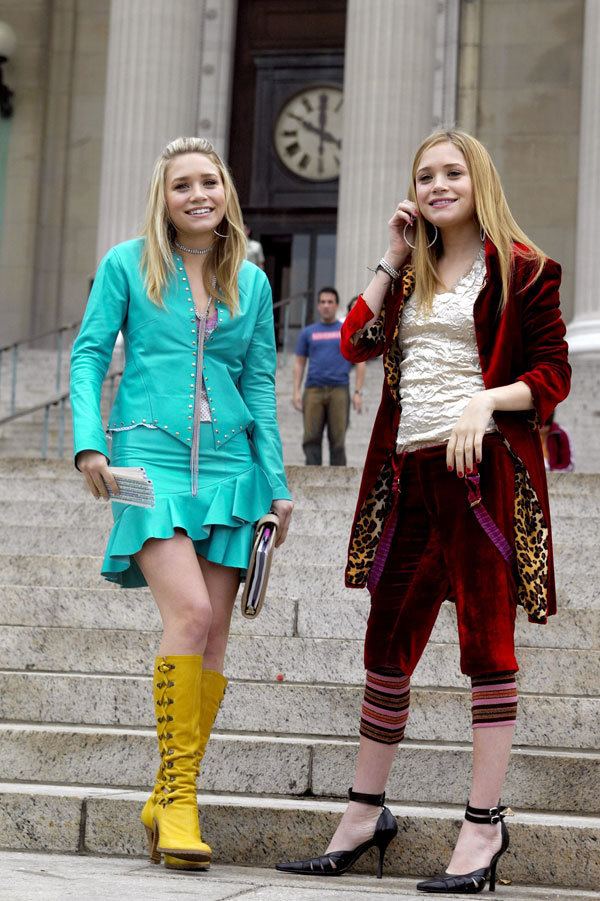 New York Minute was neither a box office success nor a critical success. Roger Ebert & Richard Roeper gave the film a "two thumbs down" on the television show Ebert & Roeper. Aggregate movie review web site Rotten Tomatoes listed a critic score of 11%.
On the film's opening weekend, it earned $5.96 million, the sixth lowest ever for any film playing at over 3,000 theatres. The film eventually went on to gross $14.07 million at the North American domestic box office and $7.22 million internationally.