Neil Spring (born 8 June 1981) is a Welsh novelist of supernatural horror, known for his bestselling book, The Ghost Hunters.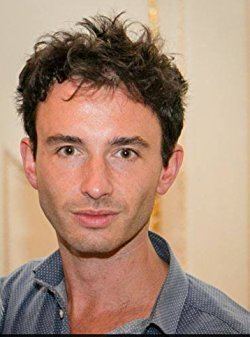 He holds a BA in Philosophy, Politics and Economics (PPE) from Somerville College, Oxford University, where he wrote a thesis on the significance of paranormal events.
Spring's debut work was The Ghost Hunters, published by Quercus in 2013. The novel is based on the life of the controversial British ghost hunter Harry Price, a psychic investigator from the inter-war years, who made Borley Rectory in Essex briefly famous as "the most haunted house in England". Spring says the book took three years to research and write. and topped the Amazon Hot New Releases Bestseller List of Horror Thrillers six months before publication.
The Ghost Hunters received positive reviews from critics. The Sunday Times Culture Magazine described it as "serpentine and surprising in its plotting." The Daily Mail described it as a "deft, spooky psychological drama based on a true story." The Metro described the novel as "a substantial fictional sweetmeat with a kernel of truth."
The book has been developed by Bentley Productions - part of All3Media, which produces Midsomer Murders - for adaptation into a television film and series pilot, which will air on ITV1 on Sunday 27 December 2015 at 20:30. In July 2015, ITV announced that it had commissioned a 2-hour one-off film based on Spring's novel The Ghost Hunters. Written by Jack Lothian (Doc Martin, Death in Paradise, Ashes to Ashes) and based on the novel The Ghost Hunters by Neil Spring, Harry Price: Ghost Hunter is a thrilling, spine chilling mix of real history, fiction and the famous legend of Harry Price.
In 2014, Quercus announced that they had acquired Spring's second novel, The Watchers. Based on true events, The Watchers is a "spooky, historical thriller" set during the Cold War in a remote coastal village whose residents live in the shadow of an ancient secret. Quercus published The Watchers on 24 September 2015.