Vivien (Shirley Booth) runs a boarding house for young women. Through a series of flashbacks, she details the adventures of her life. Vivien was born poor, but escapes her home by becoming a cabaret singer. She meets George Leslie (Robert Ryan), who is a very private man, but the two get to know each other and begin a passionate affair. One night at the movies, Vivien sees George in the newsreel and learns he is actually a wealthy and married industrialist.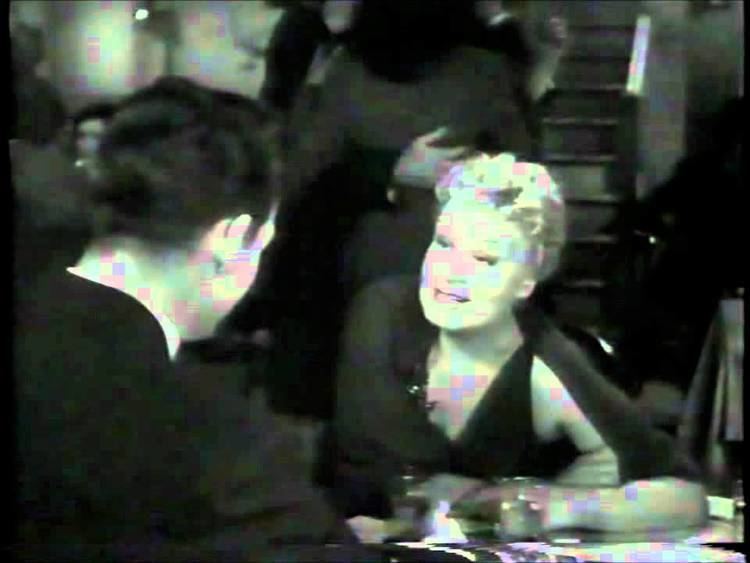 About Mrs. Leslie (1954) is an American drama film directed by Daniel Mann and starring Shirley Booth and Robert Ryan. It was nominated for a BAFTA Award in 1955.
A lonely, unhappy owner of a Beverly Hills boarding house reflects on her lonely, unhappy life and the lonely, unhappy man she once loved. Director Daniel Mann's 1954 drama about lonely, unhappy people stars Shirley Booth, Robert Ryan, Alex Nicol, Marjie Millar, Eileen Janssen, Percy Helton, Ray Teal, Maidie Norman, Mabel Albertson, Ellen Corby, Harry Morgan, James Bell, Virginia Brissac, Laura Elliott, Philip Ober, Nana Bryant and Ian Wolfe.
Mrs. Leslie, rooming house landlady, reminisces in flashbacks about her past as a cafe entertainer and her long-time involvement with the mysterious George Leslie, an industrialist who originally hires her as a vacation "companion" but tells her nothing of his life outside the vacations. In subplots, Mrs. Leslies tenants and neighbors carry on soap-opera lives while Mrs. Leslie herself, through her reminiscences and her involvement in her tenants troubles, questions what her relationship with George Leslie has really cost her.
Shirley Booth as Mrs. Vivien Leslie
Robert Ryan as George Leslie
Marjie Millar as Nadine Roland
Alex Nicol as Lan McKay
Sammy White as Harry Willey
James Bell as Herbert Poole
Eilene Janssen as Pixie Croffman
Philip Ober as Mort Finley
Harry Morgan as Fred Blue
Ann McCrea as Nightclub girl