Years active

1967–1970 2006-present




Labels

SGC






Past members

Rick Nielsen Todd Rundgren Carson Van Osten Thom Mooney Robert "Stewkey" Antoni




Origin

Philadelphia, Pennsylvania, United States (1967)




Members

Todd Rundgren, Thom Mooney, Carson Van Osten




Genres

Psychedelic rock, Garage rock, Power pop




Albums

Nazz Nazz, Nazz III, Nazz, Nazz vs Toddzila
Nazz was an American rock band from the 1960s. The band was formed in Philadelphia, Pennsylvania, in 1967 by Todd Rundgren (lead guitar) and Carson Van Osten (bass guitar). Thom Mooney (drums, formerly of the Munchkins), and Robert "Stewkey" Antoni (vocals, keyboards) joined before their first concert, opening for The Doors in 1967. The group's musical style primarily consisted of psychedelic rock, garage rock and power pop.
Contents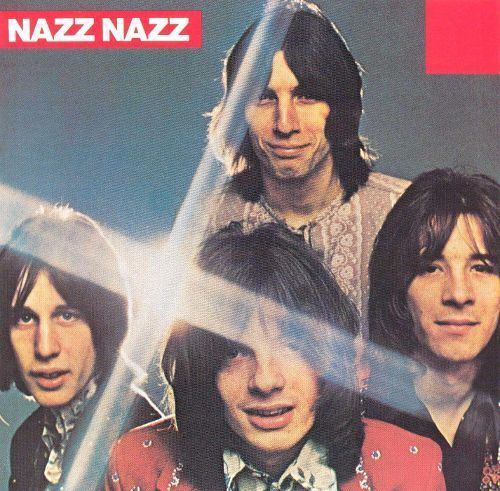 First album: Nazz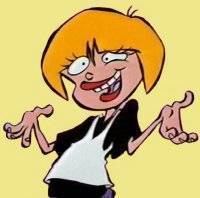 Nazz was marketed by their manager, Michael Freeman, as a teenybopper band along the lines of The Monkees. The group signed with SGC Records, releasing Nazz in October 1968. The album was not commercially successful and neither was the first single, "Open My Eyes" of which the flip side was "Hello It's Me" (#41 Canada). "Open My Eyes" was the side SGC Records was promoting, but in Boston WMEX Music Director and DJ Ron Robin accidentally played the flip side. He was impressed and added it to the station's playlist. Reaction was strong and "Hello It's Me" became a number one hit at WMEX in 1968. Several weeks later it was on the playlist of Boston's other Top 40 radio station WRKO and eventually at other stations across the country. SGC Records presented Ron Robin with a Silver Record which reads "WMEX, Where it All Began. Thanks!". The song "If That's the Way You Feel" features a string section in the middle of the song where the lead singer Stewkey sings an entire octave range.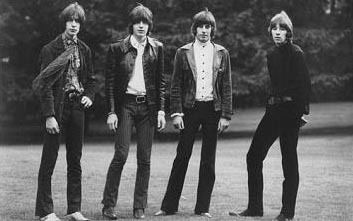 Nazz gained exposure in Philadelphia in the summer of 1969 and into the fall of 1969 thru the winter of 1970 when "Hello It's Me" then "Open My Eyes" became frequently played on WMMR 93.3 in Philadelphia driven by DJ Michael Tierson.
Second album: Fungo Bat/Nazz Nazz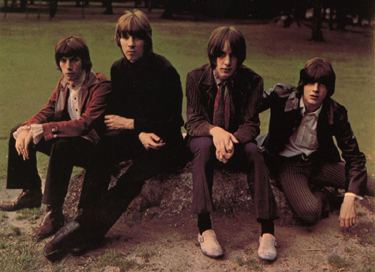 After a brief trip to England in October 1968, cut short by visa problems, Nazz recorded their second album, originally entitled Fungo Bat, in Los Angeles in late 1968 and early 1969. (A fungo bat is a special baseball bat used only for practice; it is not intended to hit pitched balls.) The album was originally intended as a double album but was shortened to a single LP before being released as Nazz Nazz in May 1969. Much of what was cut was experimental, piano-based Rundgren material, heavily influenced by singer/songwriter Laura Nyro - a far cry from the group's original Beatles-Who-Yardbirds-Cream derived sound. Disillusioned, Rundgren departed the group, along with Van Osten, soon after.
The Move—one of Nazz's main influences—played "Open My Eyes" during live sets in 1969, as documented on the version recorded at the Fillmore Auditorium included on 2008's The Move Anthology.
Third album: Nazz III
The band continued to tour during the rest of 1969, recruiting Craig Bolyn (guitar) and Greg Sempler (bass). Mooney departed at the end of the year, but Stewkey continued to tour in 1970 using the Nazz name. In 1971, without the full band's knowledge or consent SGC released Nazz III, in which most of Rundgren's vocals from the old 'Fungo Bat' tapes were replaced by Stewkey's.
The group gained wider recognition thanks to the inclusion of "Open My Eyes" on Nuggets (1972), an anthology of American 1960s garage punk and psychedelia compiled by musician Lenny Kaye.
The three Nazz LPs were reissued by Rhino Records on LP in 1983 and subsequently on CD with bonus demo and outtake tracks. In 2009, Spectra Records released three albums by Nazz. They were Nazz vs. Toddzila, 13th and Pine, (compilation) and Hello It's Crazy Me.
In 2011, The Bangles recorded "Open My Eyes" on their album, Sweetheart of the Sun.
Post-Nazz careers
Stewkey and Mooney later reconnected and played with Fuse for a brief period using two monikers, Fuse or Nazz, depending on where they were gigging. Mooney would leave again, and Fuse evolved into "Sick Man of Europe", and later (without Stewkey) Cheap Trick. Mooney eventually played with a variety of groups including the Curtis Brothers, Tattoo, and Paris.
Rundgren went on to have a successful career as a solo artist and with the band Utopia. Rundgren's biggest solo hit was an up-tempo version of "Hello It's Me", from his 1972 Something/Anything? album, which peaked at #5 on the Billboard Hot 100 on 22 December 1973. As of 2006, Stewkey has been performing as Nazz again with an all new line-up.
Origin of the band's name
In 1952, the American comedian Lord Buckley recorded a popular monologue, "The Nazz", which is a re-telling of the story of Jesus of Nazareth. Buckley's monologue inspired the song "The Nazz Are Blue" by British rock group The Yardbirds from their album Roger the Engineer. Nazz borrowed their name from the Yardbirds song. Todd Rundgren stated in an interview that the group did not realize the origin of the name.
The group's name on all records and press materials is simply "Nazz" (without the definite article). However, the group was also commonly known to fans as "the Nazz". A band member is known to have used this form of the name in a radio commercial from the late 60s. In the song "Loosen Up," belatedly released on Nazz III, they introduce themselves as "Hi everybody, we're the Nazz, from Philadelphia," but as a parody of "Hi everybody, I'm Archie Bell & the Drells, of Houston, Texas" from the 1968 song "Tighten Up."
A Phoenix, Arizona band was briefly called Nazz at about the same time that Nazz was formed in Philadelphia. This group released only one single before moving to Los Angeles and renaming themselves Alice Cooper.
The word Nazz appears in David Bowie's song "Ziggy Stardust" recorded in 1971. "He was the Nazz, With God-given Ass, He took it all too far, But boy could he play guitar". It is considered that he was referring to Lord Buckley's vision of Jesus Christ as the song is about a demi-Messiah. In addition, Bowie was influenced by the Yardbirds in the 1960s, as well as being a fan of Todd Rundgren.
The term "Nazz" was also used in the Blondie song, "Walk Like Me" on the album Autoamerican; "Tell that girl you'd like a dance, and tell that man that you're the Nazz; tell me that you're not the last walking in parade." The term "Nazz" is also slang for "fool" in Nadsat.
In popular culture
Nazz with Todd Rundgren is heard on the soundtrack of The Mad Room, a 1969 horror movie directed by Norman Maurer.
The character Nazz from "Ed, Edd, n Eddy" is named after the band Nazz.
Members
Todd Rundgren - lead guitar
Carson Van Osten - bass guitar (died 2015)
Thom Mooney - drums
Robert "Stewkey" Antoni - vocals, keyboards
Rick Nielsen - guitar
Songs
Hello It's MeNazz · 1968
Open My EyesNazz · 1968
If That's the Way You FeelNazz · 1968

References
Nazz Wikipedia
(Text) CC BY-SA