Full Name

Nay Lin Aung




Education

University of Yangon


Religion

Theravada Buddhism


Movies

Moe Nya Einmet Myu




Name

Nay Toe




Parents

Than Myaing, Aung Than




Role

Film actor








Born

September 9, 1981 (age 42) (

1981-09-09

) Manaung, Rakhine State, Myanmar (Burma)


Other names

Zin Min, Nyi Toe, Ko Latt




Occupation

Actor, Model, Comedian, Singer




Awards

Best actor, Burmese Academy Award 2009


Website

Official Nay Toe's Fan Page on Facebook


Similar People

Eindra Kyaw Zin, Pyay Ti Oo, Thet Mon Myint, Kyi Phyu Shin
Myanmar actor nay toe launch self written biography fashion book
Nay Toe (Burmese: နေတိုး [nè tó]; born Nay Lin Aung on 9 September 1981) is a Myanmar Academy Award-winning film actor and a comedian with the Burmese traditional dance troupe Htawara Hninzi. He won his first Academy Award for best actor with the 2009 film Moe Nya Einmet Myu and won second academy award for best leading actor in 2015 in "Moe Nya Eate Mat Phyu" (မိုးညအိပ်မက်ဖြူ). In 2015, he won his next Academy Award for best actor with Nat Khat Mhar Tae Tite Pwal (နက္ခတ်မှားတဲ့ တိုက်ပွဲ).
Contents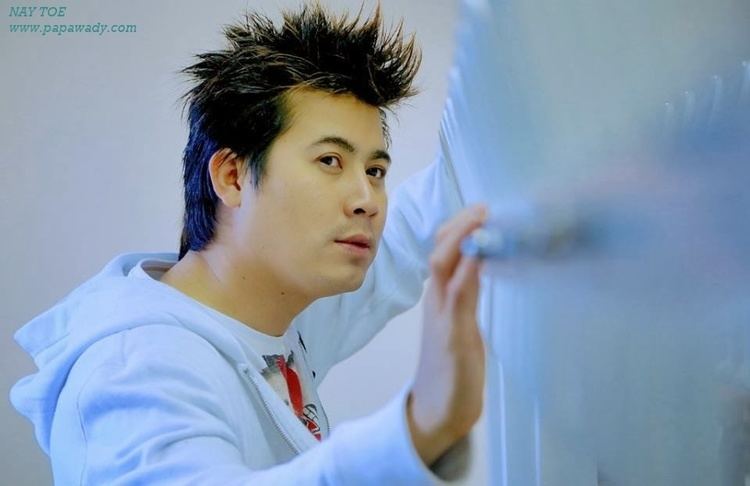 Nay Toe was born as Nay Lin Tun on 9 September 1981 to ethnic Rakhine parents, Than Myaing and her husband Aung Than in Manaung, Rakhine State. Being the second-born child in the family, Nay Toe has an elder brother as well as a younger brother and a younger sister. His younger brother is also actor.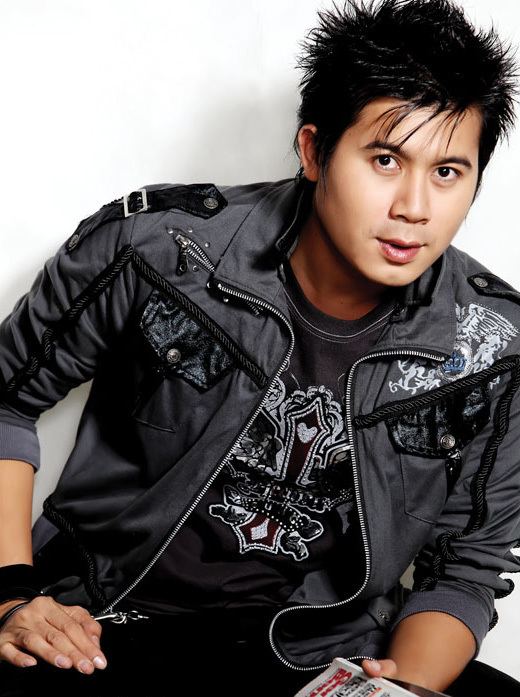 He did not have any connections to the Burmese film industry before starting out his career as a Model and eventually as an Actor.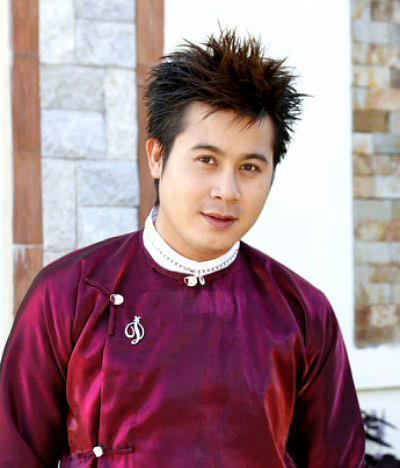 He graduated from Yangon University with a B.Sc. in Mathematics.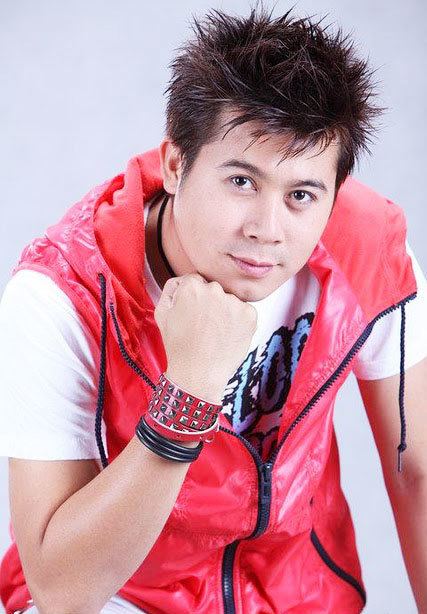 Nay toe thet mon myint star in the history of puppet movie
Early Work
To commence his career as an artist, Nay Toe moved to Yangon in 1999 and joined the YIIK modeling agency and took singing lessons given by Saw Nue. He gained some titles in modeling contests. His artist name as a Model was Zin Min. His teenage dream was to become a composer and singer. He eventually released a collaborative album in the early 2000, but it was not a hit album.
In the early days of his career, he started to gain recognition by starring in music videos. At the same time, he was attracted to the art of acting and started to educate himself with what would be needed to become a good actor. However, he did not go to any formal school or training courses to study acting.
By 2001, he starred in a movie named 3 Weeks which was the first film for him to take part in leading actor role. With the continued perseverance and dedication in his creation of art, he has increasingly gained recognition by Burmese audience, from time to time.
From 2007 to Present
Since 2007, Nay Toe has made a name on the stage with Htawara Hninzi (Eternal Rose) Burmese cultural dance show (Anyeint) troupe in which he is one of the supporting comedians along with Tun Tun, Moe Moe, Ye Lay and Kyaw Kyaw Bo. The director of the show is Maung Myo Min. Their shows have been hugely accepted by the resident Burmese audiences as well as Burmese migrants around the globe. Their shows reflect current socio-economic situations.
Since then he has gained fame and recognition as a very outstanding performer not only on the movie screen but also on the stage.
Another remarkable event in 2011 was winning the Academy trophy in Moe Nya Einmet Myu movie as the best leading actor. It was chosen out of 16 films screened in the country in 2009. His role in the movie was said to be intricate as the character he portrayed in the movie was suffering from multiple personality disorder and displayed three different personalities throughout the story.
Television Commercials
Nay Toe has appeared in several television commercials, including those for the Myanmar Airways International, soft drinks, jewellery stores, fashion and sport apparel.
Propaganda Films
Nay Toe has appeared in a propaganda film, Lotus at Dawn. Fundamentally, this movie aims to persuade the Burmese people into believing that the regime is a true savior and protector of the land and the people.
He has been criticized for starring in the film especially by Burma pro-democracy movement groups residing overseas. However, unidentifiable source from Burma film industry reported that the castings had been compelled to play their respective roles in the movie by SPDC, jeopardizing the risk that they might be imposed censorship for at least one year if they ever refused to take part in the film.
Many leading Burmese actors and actress took part in the film such as Kyaw Ye Aung, Lwin Moe, Lu Min, Khant Sithu, Pyay Ti Oo, Soe Myat Thuza, Khaing Thin Kyi, Eindra Kyaw Zin, Moe Hay Ko, Myat Kaythi Aung and Wyne Su Khaing Thein, etc.
Another propaganda film was epic on the Tatmadaw's (Burmese Army) history called Kye Sin Mawgun (Epic of the Stars) from Thirty Comrades during the independence struggle till the current military regime.
Publications
Nay Toe released his self-written biography and fashion book, (ေစ့ထားေသာ တံခါးမ်ား) Un Tightened Doors, on 1 January 2011. He composed about himself in 21 sections in the book: starting from his early days of career, including his personal interests, hobbies, family life, love affairs, personal notes, poems, a large variety of photos gallery and also hugely focusing on his religious insight into Buddhism as a devotee Buddhist.
Entertainment Tours
Nay Toe has recently traveled to Japan, Singapore and Malaysia in 2011 on entertainment tours. He's been invited to Australia, Singapore, London, Malaysia, Japan and New Zealand.
Humanitarian works
Nay Toe's humanitarian work includes raising funds for the 2008 Cyclone Nargis, 2010 Cyclone Giri and involving in various charity shows held in Burma and overseas. He donated handsome amount of money to Homes for the Aged and Orphanages as a celebration of winning Academy award, in January 29, 2011 instead of throwing a party. As the 30th year birthday celebration, he sponsored to build a place of worship and meditation center at mother's village. He's a humble celebrity who always likes to keep his profile low.
Personality
Nay Toe is introverted, reserved and reticent in nature; so he was sometimes being mistaken by people as being arrogant. He pointed out that fact in his book and made apology for what he may be seemed in some situations, whereas he assured that he has pleasant, warm and friendly towards anybody. This aura of coldness is how he got his nickname, 'Ice Prince'.
Hobby & Interest
Nay Toe has revealed his artistic ability and interest in art and craft since young, especially in Paintings and Sculptures. His favorite painting techniques are watercolor and acrylic. He won prizes for his drawings and sculptures since primary school student. Other hobbies include reading, photography, music and travelling. His favorite sport is swimming, and he likes to play tennis and golf occasionally.
Religious Inspiration
Nay Toe is well-known to be being pious. He is a Theravada Buddhist.
The Religion Section of his biography book comprises four self-written articles where he expressed his religious beliefs, Buddha teachings that inspired him and his experience and findings on Vipassanā meditation.
He stated Buddha as the most respectable and inspirational person in his life, in the article named Character In My Religious Sight.
In the other article, The Most Important Movie of Life From Vipassanā Point of View, he mentioned Vipassanā as the director of life which can guide people to achieve their inner peace and liberation and eventually to attain enlightenment through Vipassanā meditation.
In the article, Standard of Life, he believed that standard of life is being determined by having knowledge, practicing and experience on Vipassanā meditation rather than materialistic possession.
In the Vipassanā and Me article, he elaborated on why and how he keens on practicing Vipassanā meditation. Nay Toe mentioned how purity of mind and its stability has been obtained through Vipassanā meditation. He highlighted importance of concentration and perseverance while practicing the act. He also depicted the phenomenon during his practice such as introspection of thoughts, observations of bodily sensations, pain and discomfort, observations of mind and matter in their aspects of impermanence, unsatisfactoriness, and lack of self. Nay Toe mentioned that he used to practice Vipassanā meditation whenever he has times.
Videos (Direct-to-Videos)
Nay Toe has been starring in over one hundred direct-to-videos since 2001. Following are the lists of his works but it may not be the complete lists.
References
Nay Toe Wikipedia
(Text) CC BY-SA