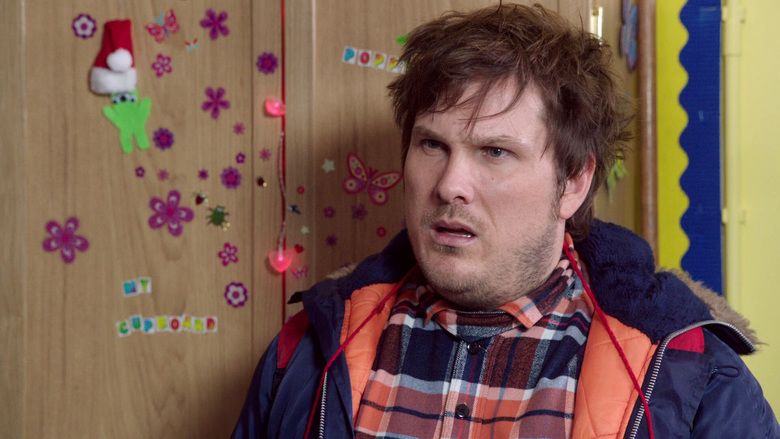 Donald Peterson is an anxious teacher who has just moved to a new house with his pregnant wife Sarah. He accepts a teaching job at St. Bernadette's primary school, taking over the class formerly taught by Mr. Maddens, who by this point has left for the United States - in the interim, the enthusiastic and child-like teaching assistant Mr. Poppy has been teaching the class unaided.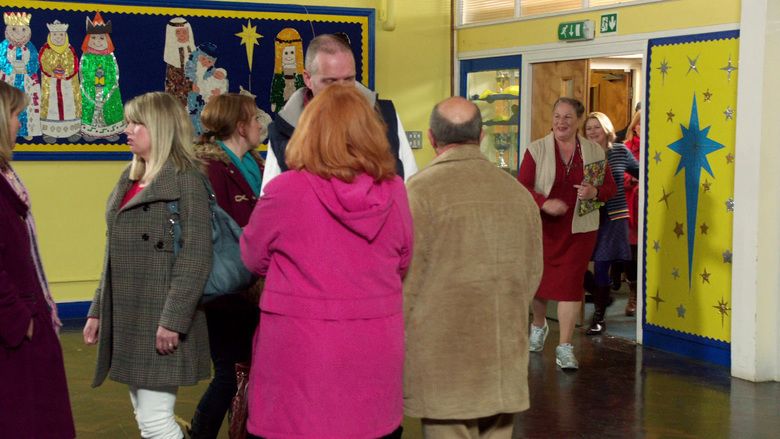 The class wants to enter in a competition called "A Song for Christmas", in which each school produces a Christmas song, with the winning song earning its school £10,000 and the chance at being a Christmas #1. However, headteacher Mrs. Bevan refuses the class permission to enter without a qualified teacher, and worries that Mr. Poppy's behaviour is so inappropriate that no teacher will stay in the job.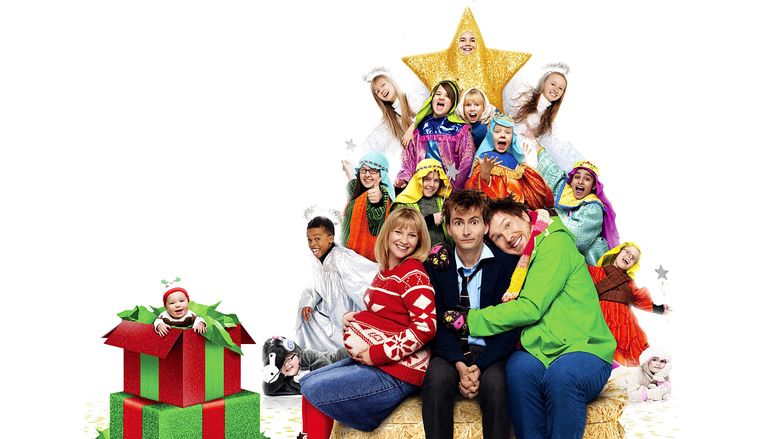 Donald lives in the shadow of his domineering father, and his estranged, 'golden boy' identical twin brother Roderick, who is a world-famous composer and conductor. When Mr. Poppy decides St Bernadette's should enter the National 'Song for Christmas' competition, he persuades Donald to sign the entry forms, later kidnapping him for an impromptu road trip to Gastell Llawen ("Merry Castle", not a real place) in Wales, where the competition is being held.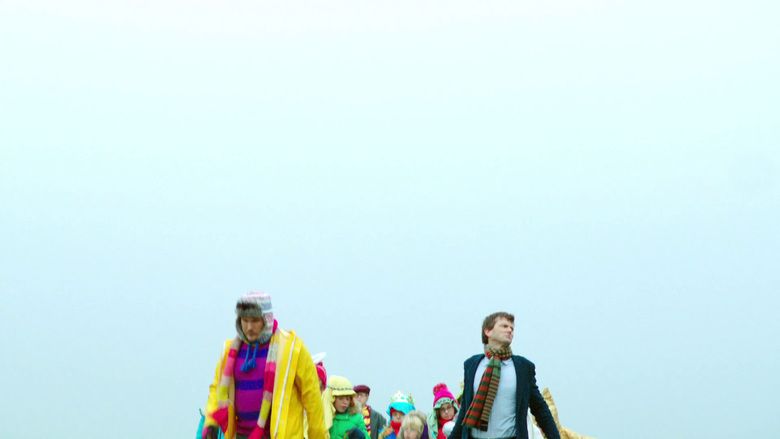 However, Roderick is also competing in the competition, mentoring the choir of posh St Cuthbert's College. Mr. Shakespeare (Jason Watkins) from Oakmoor School, rivals of St Bernadette's, has also entered his class. Donald takes his class through the wilds of Wales where they get past obstacles, such as exhaustion and baby nappies to a mountain, which they have to climb over to reach Merry Castle in time for the show.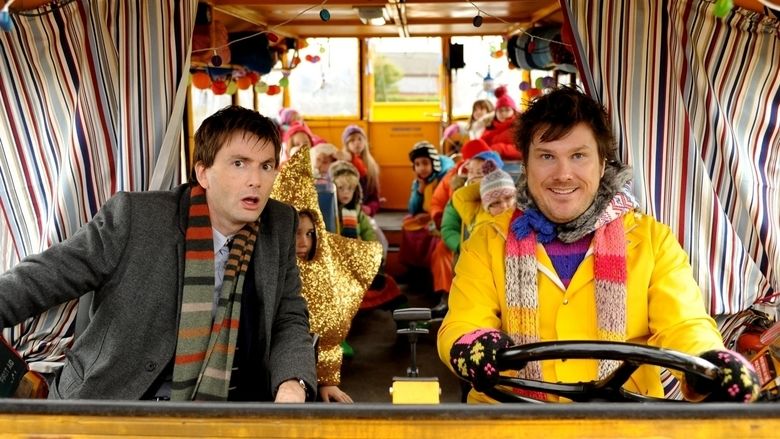 David Tennant as Donald Peterson/Roderick Peterson, estranged twin brothers
Marc Wootton as Desmond Poppy, the primary school assistant and Mrs. Bevan's nephew
Jessica Hynes as Angel Matthews
Pam Ferris as Mrs Bevan, the school headteacher and Desmond's aunt
Ian McNeice as Mr Peterson Snr., Donald and Roderick's father
Joanna Page as Sarah Peterson, Donald's wife
Jason Watkins as Mr Shakespeare, the head of rival school Oakmoor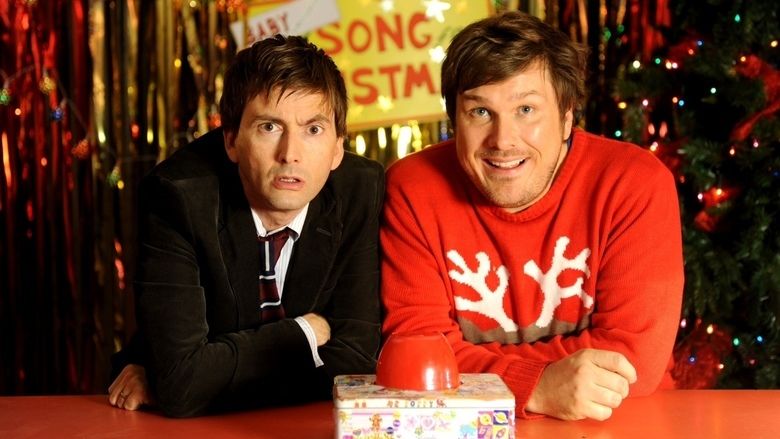 Mr. Peterson's Class
Appeared in the first movie:
Alexandra Allen as Cleo
Ben Wilby as Bob
Brandon McDonald as Oli
Caitlin Cronin as Lucy
Dominic McKernan as Dan
Ellie Coldicutt at Beth
Faye Dolan as Jade
Joe Lane as Edward
Joshan Patel as Bill
Maeve Dolan as Sam
Michael McAuley as William
Milly Webb as Neve
Morgan Brennan as Charlotte
Reece Stowe as Fraser
Sydney Isitt-Ager as Sadie
New children:
Jesse Donohoe as Jesse
Joseph West as Joseph
Kyle Johnson as Tommy
Louise Blunt as Little Lucy
Mason Daw as Mason
Mason Simpkins as Mason
Pixie Davies as Pixie
Mr. Shakespeare's Class
Adrianna Bertola as Adrianna
Eleanor Grant as Eleanor
Ethan Smith as Ethan
Freddie Watkins as Sebastian
Grace Hollis as Grace
Jessica Horton as Jessica
Jessica Mogridge as Jessica
Olivia Chu as Gracie
Samuel Waters as Sam
Samuel Young as Samuel
Scott Folan as Scott
Shannon Maguire as Shannon
Nativity 2: Danger in the Manger was theatrically released on 23 November 2012 by Entertainment One and was released on DVD and Blu-ray on 18 November 2013 by Entertainment One.
Nativity 2: Danger in the Manger! was filmed over the course of six weeks in October and November 2011, in England and Wales. Prior to filming starting, writer/director Debbie Isitt and actor David Tennant spent a week in Coventry, spending time in real classrooms and with school choirs and plays, and helping with the auditions for the child roles. Filming began in Coventry on 15 October 2011, and filmed there for two weeks. On 29 October the production moved to north Wales for another two weeks, filming in various rural locations, including at Llanrhaeadr Falls and the stable scenes filmed at Avoncroft Museum in Bromsgrove, Worcestershire. The production then moved to its final location in Warwickshire, where they filmed at Warwick Castle (standing in for St. Cuthbert's College) and in Stratford-upon-Avon. The competition scenes were filmed in the Royal Shakespeare Company's Courtyard Theatre. Filming ended on 29 November 2011. The film was shot in the improvised style, with no proper script, and the actors not being told the narrative ahead of time, but having the plot revealed to them bit by bit as filming progressed.
A third film in the series began filming in November 2013, entitled: Nativity 3: Dude, Where's My Donkey?. It was released on 14 November 2014. Debbie Isitt confirmed the filming on Twitter.
The original songs were written by director Debbie Isitt and editor Nicky Ager. They feature on the film's official soundtrack.
Counting Down To Christmas - Shane & The Calendar Girls
Christmas Is For Crackers - The Christmas Puddings
Elfing Christmas - Oakmoor Children
Spirit Of The Trees
Christmas Fairies
Everybody's Got A Dad But Me - Mr. Poppy & Tommy
A Dickens Christmas - Oakmoor Children
Snow Angel - Lloyd & The Snowballs
Peace And Joy - St. Cuthbert's Choir
Hawaii In My Heart - St. Bernadette's Children
O Holy Night - Angel Matthews
Born In The Hay - St. Bernadette's Children
Yes We Can - St. Bernadette's Children