Years active

2006–present




Movies and TV shows




Similar People




Profiles



Natalie alyn lind interview afterbuzz tv s spotlight on
Natalie Alyn Lind (born c. 2000) is an American actress. She is known for her roles as Dana Caldwell in the television series The Goldbergs and as Silver St. Cloud in Gotham.
Contents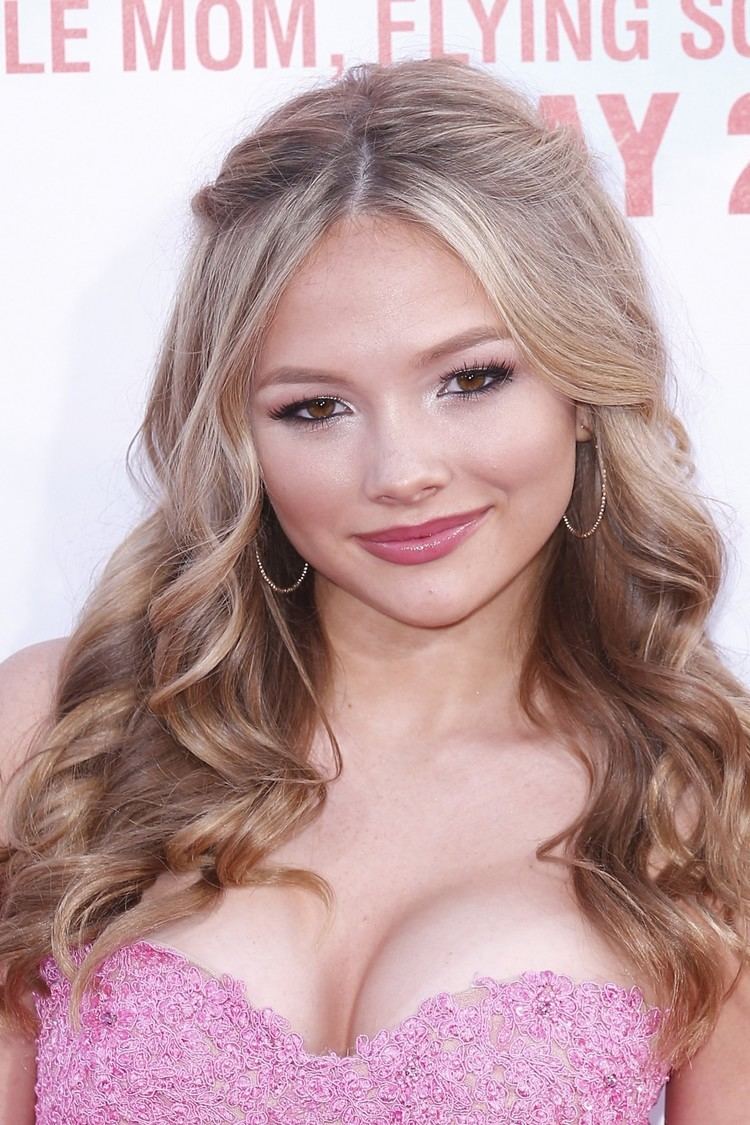 The Gifted live IG with Natalie Alyn Lind & Percy Hynes White
Early life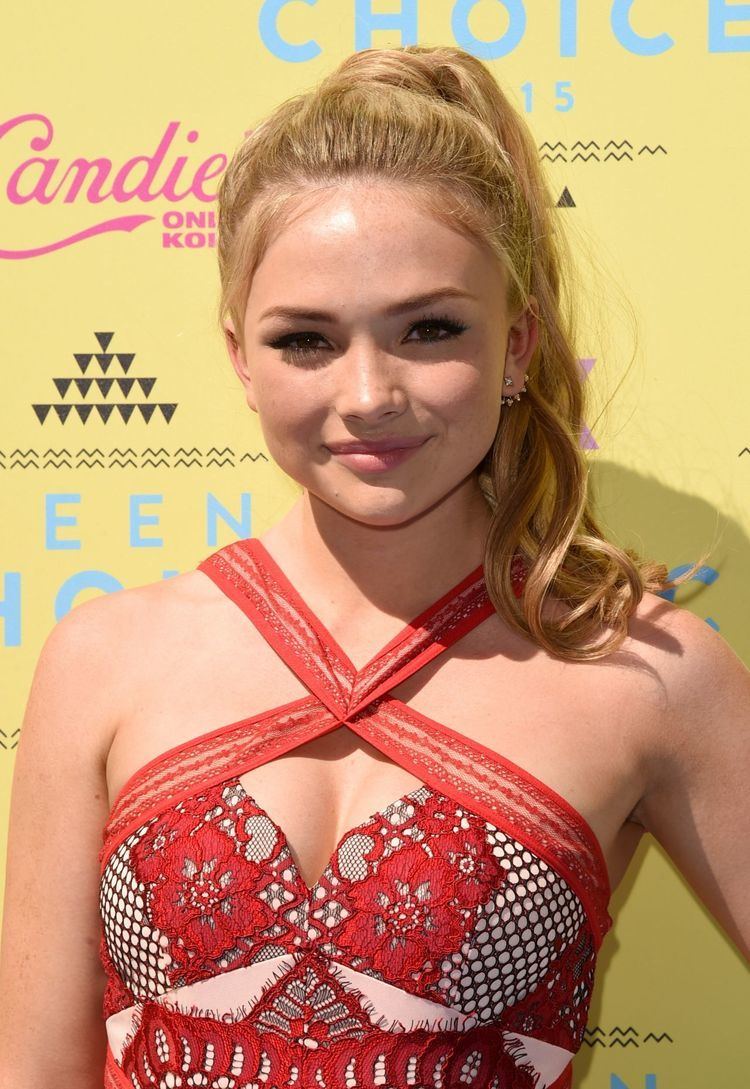 Lind was born c. 2000, the oldest daughter of producer John Lind and actress Barbara Alyn Woods. She has two younger sisters, Alyvia and Emily, who are also actresses.
Career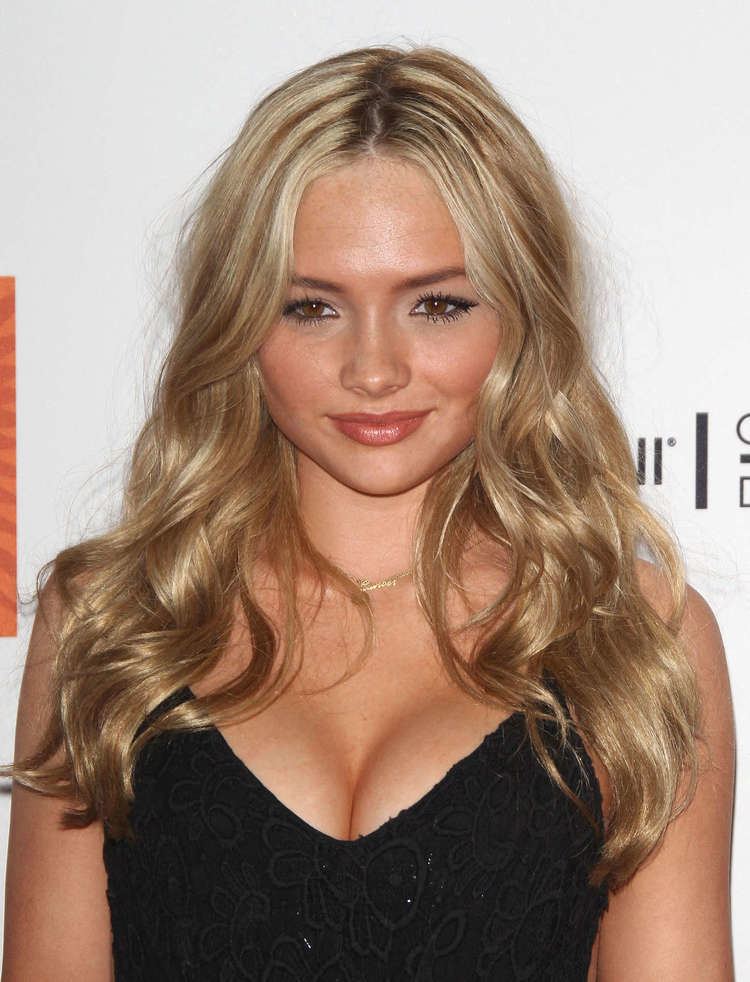 Lind made her television debut on the series One Tree Hill. She appears in a recurring role as Dana Caldwell in the ABC series The Goldbergs and has had guest roles on such series as Criminal Minds, iCarly, Wizards of Waverly Place, and Flashpoint. She was cast as Silver St. Cloud in season two of Gotham, which debuted on September 21, 2015. In March 2017, Lind was cast in the role of Lauren Strucker, a mutant in the X-Men-derived Fox TV pilot The Gifted, which was picked up to series in May 2017.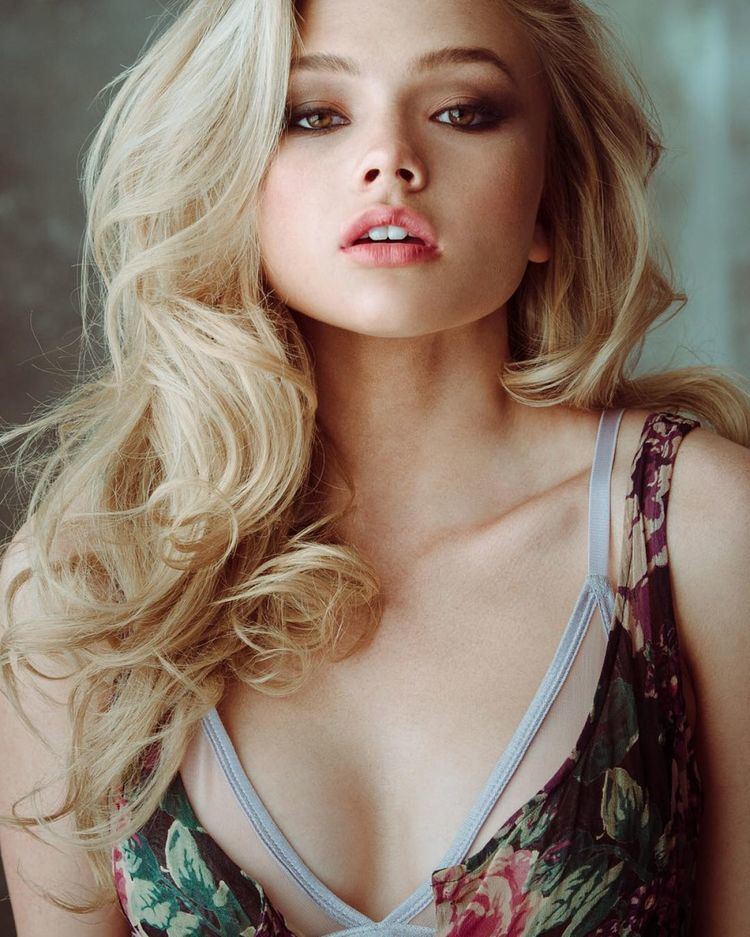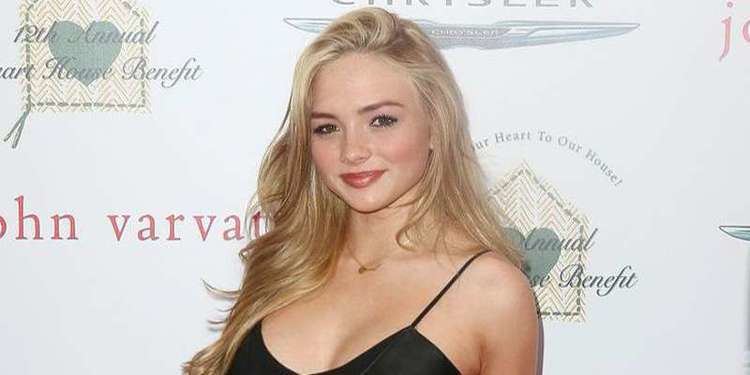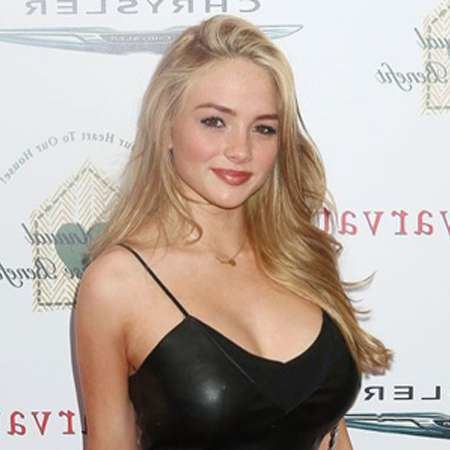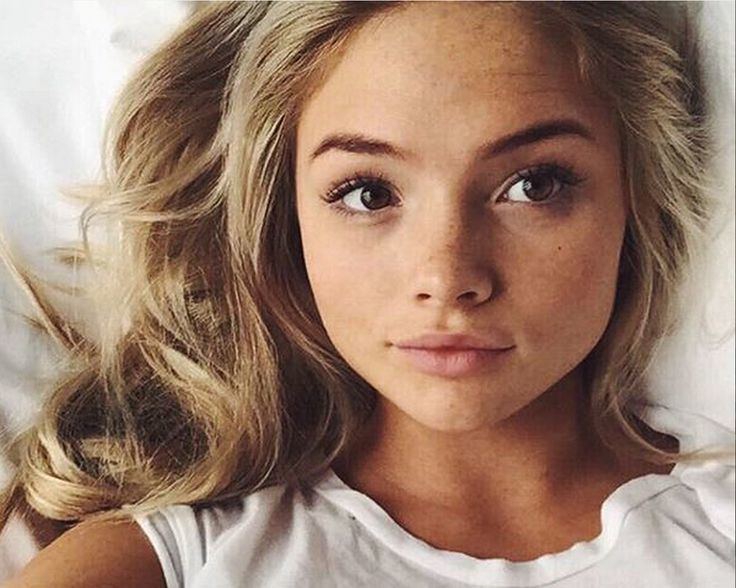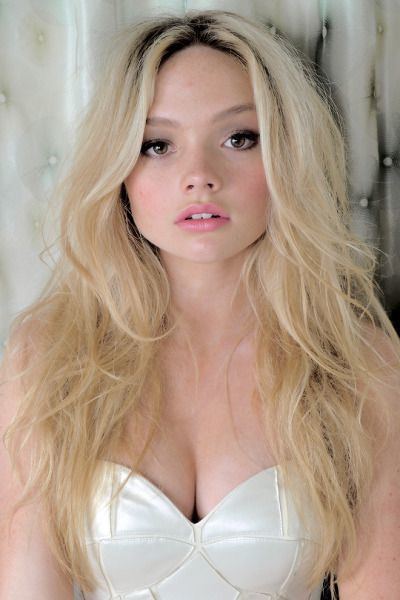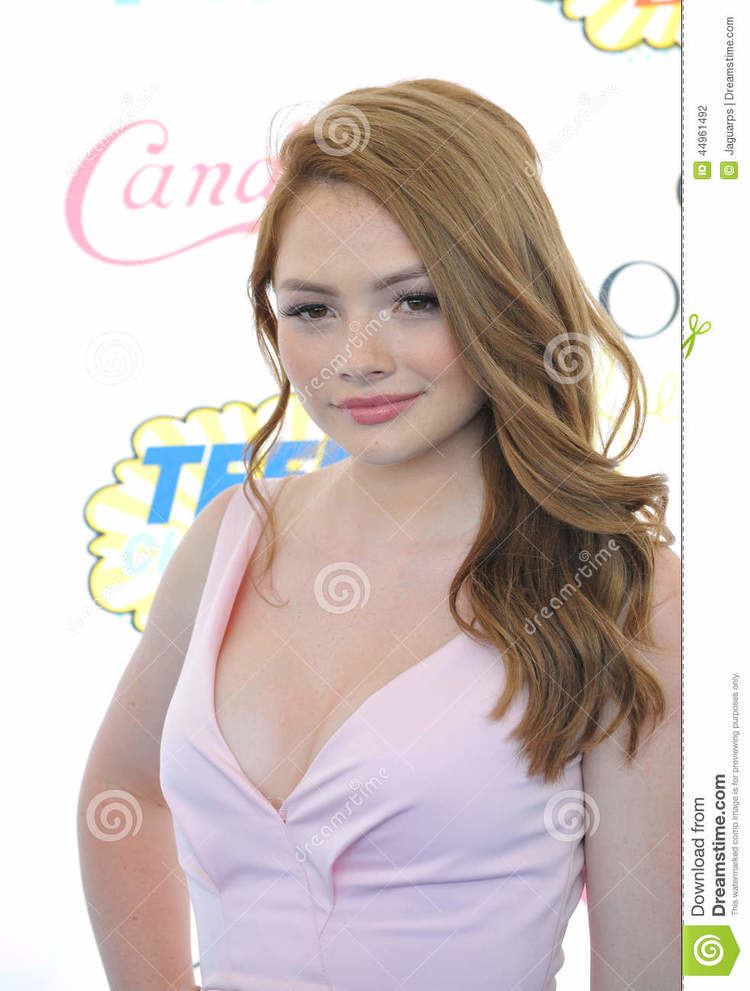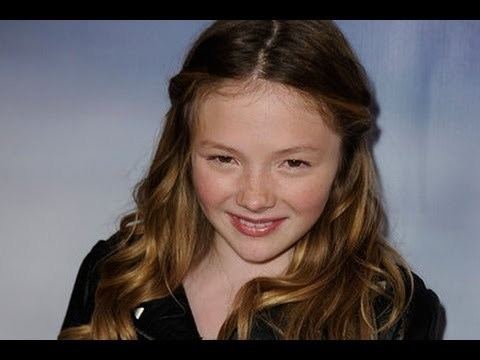 Filmography
Actress
-
Sugar (TV Series) (post-production)
as
Rachel Kaye
- Episode #1.1 - Rachel Kaye
2023
Marked Men (post-production)
as
Cora Lewis
2023
Untitled Pet Sematary Project (post-production)
2013
The Goldbergs (TV Series)
as
Dana Caldwell
- Push It (2023) - Dana Caldwell
- Preventa Mode (2020) - Dana Caldwell
- Parents Thursday (2019) - Dana Caldwell
- Food in a Geoffy (2019) - Dana Caldwell
- Dana's Back (2019) - Dana Caldwell
- Graduation Day (2017) - Dana Caldwell
- Weird Al (2016) - Dana Caldwell
- Lainey Loves Lionel (2016) - Dana Caldwell
- Baio and Switch (2016) - Dana Caldwell
- Couples Costume (2015) - Dana Caldwell
- A Kick-Ass Risky Business Party (2015) - Dana Caldwell
- Goldbergs Feel Hard (2015) - Dana Caldwell
- As You Wish (2015) - Dana Caldwell
- La Biblioteca Es Libros? (2015) - Dana Caldwell
- Happy Mom, Happy Life (2015) - Dana Caldwell
- Van People (2015) - Dana Caldwell
- Cowboy Country (2015) - Dana Caldwell
- DannyDonnieJoeyJonJordan (2015) - Dana Caldwell
- I Rode a Hoverboard! (2014) - Dana Caldwell
- Big Baby Ball (2014) - Dana Caldwell
- Mama Drama (2014) - Dana Caldwell
- Love Is a Mix Tape (2014) - Dana Caldwell
- You're Not Invited (2014) - Dana Caldwell
- Goldbergs Never Say Die! (2014) - Dana Caldwell
- You Opened the Door (2014) - Dana Caldwell
- You're Under Foot (2014) - Dana Caldwell
- The Ring (2013) - Dana Caldwell
2023
Justice League x RWBY: Super Heroes and Huntsmen Part One (Video)
as
Wonder Woman / Diana Prince (voice)
2020
Big Sky (TV Series)
as
Danielle Sullivan
- The End Is Near (2021) - Danielle Sullivan (credit only)
- I Fall to Pieces (2021) - Danielle Sullivan
- The Wolves Are Always Out for Blood (2021) - Danielle Sullivan
- A Good Day to Die (2020) - Danielle Sullivan
- Unfinished Business (2020) - Danielle Sullivan
- The Big Rick (2020) - Danielle Sullivan
- Nowhere to Run (2020) - Danielle Sullivan
- Pilot (2020) - Danielle Sullivan
2019
Tell Me a Story (TV Series)
as
Ashley Rose Pruitt
- Ever After (2020) - Ashley Rose Pruitt
- Favorite Son (2020) - Ashley Rose Pruitt
- Sweet Dreams (2020) - Ashley Rose Pruitt
- Thorns and All (2020) - Ashley Rose Pruitt
- Lost and Found (2020) - Ashley Rose Pruitt
- New Pages (2020) - Ashley Rose Pruitt
- Number One Fan (2019) - Ashley Rose Pruitt
- Family Business (2019) - Ashley Rose Pruitt
- Writer's Block (2019) - Ashley Rose Pruitt
- The Curse (2019) - Ashley Rose Pruitt
2019
Daybreak (TV Series)
as
Mavis
- Canta Tu Vida (2019) - Mavis
2017
The Gifted (TV Series)
as
Lauren Strucker
- oMens (2019) - Lauren Strucker
- Monsters (2019) - Lauren Strucker
- calaMity (2019) - Lauren Strucker
- teMpted (2019) - Lauren Strucker
- hoMe (2019) - Lauren Strucker
- meMento (2019) - Lauren Strucker
- eneMy of My eneMy (2019) - Lauren Strucker
- gaMe changer (2018) - Lauren Strucker
- the dreaM (2018) - Lauren Strucker
- no Mercy (2018) - Lauren Strucker
- iMprint (2018) - Lauren Strucker
- afterMath (2018) - Lauren Strucker
- outMatched (2018) - Lauren Strucker
- coMplications (2018) - Lauren Strucker
- unMoored (2018) - Lauren Strucker
- eMergence (2018) - Lauren Strucker
- X-roads (2018) - Lauren Strucker
- eXtraction (2018) - Lauren Strucker
- 3 X 1 (2018) - Lauren Strucker
- eXploited (2017) - Lauren Strucker
- outfoX (2017) - Lauren Strucker
- threat of eXtinction (2017) - Lauren Strucker
- eXtreme measures (2017) - Lauren Strucker
- got your siX (2017) - Lauren Strucker
- boXed in (2017) - Lauren Strucker
- eXit strategy (2017) - Lauren Strucker
- eXodus (2017) - Lauren Strucker
- rX (2017) - Lauren Strucker
- eXposed (2017) - Lauren Strucker
2017
iZombie (TV Series)
as
Winslow Sutcliffe
- Zombie Knows Best (2017) - Winslow Sutcliffe
2016
Chicago Fire (TV Series)
as
Laurel
- Nobody Else Is Dying Today (2016) - Laurel
2015
Gotham (TV Series)
as
Silver St. Cloud
- Rise of the Villains: Worse Than a Crime (2015) - Silver St. Cloud
- Rise of the Villains: The Son of Gotham (2015) - Silver St. Cloud
- Rise of the Villains: A Bitter Pill to Swallow (2015) - Silver St. Cloud
- Rise of the Villains: Tonight's the Night (2015) - Silver St. Cloud
- Rise of the Villains: Mommy's Little Monster (2015) - Silver St. Cloud
- Rise of the Villains: By Fire (2015) - Silver St. Cloud
- Rise of the Villains: Strike Force (2015) - Silver St. Cloud
2015
Murder in the First (TV Series)
as
Daisy
- State of the Union (2015) - Daisy
2014
Mockingbird
as
Jacob's Friend #4
2013
Dear Dumb Diary (TV Movie)
as
Claire Vanderhied (uncredited)
2012
Playdate (TV Movie)
as
Olive Valentine (as Natalie Lind)
2011
Wizards of Waverly Place (TV Series)
as
Marisa
- Wizards vs. Angels (2011) - Marisa
2010
November Christmas (TV Movie)
as
Grandniece / Pirate
2010
Criminal Minds (TV Series)
as
Kayla Bennett
- Safe Haven (2010) - Kayla Bennett
2010
iCarly (TV Series)
as
Bree
- iSell Penny Tees (2010) - Bree
2010
Flashpoint (TV Series)
as
Alexis Sobol
- Jumping at Shadows (2010) - Alexis Sobol
2010
Kaboom
as
Cult Victim (uncredited)
2010
Blood Done Sign My Name
as
Boo Tyson
2008
Army Wives (TV Series)
as
Little Roxy
- Great Expectations (2008) - Little Roxy
2006
One Tree Hill (TV Series)
as
Alicia
- All These Things That I've Done (2006) - Alicia
Self
2019
Now What?! with Jessica Nickson (Podcast Series)
as
Self - Guest
- #noboysallowed Actors Natalie and Emily Alyn Lind (2019) - Self - Guest
2018
The 39th Annual Young Artist Awards (TV Special)
as
Self - Nominee
2018
WhatCulture Originals (TV Series documentary)
as
Self
- The Gifted: WhatCulture Meets Stephen Moyer and Natalie Alyn Lind (2018) - Self
2017
Last Call with Carson Daly (TV Series)
as
Self
- Sarah Wright Olsen/Best Coast/Natalie Alyn Lind (2017) - Self
2011
80th Annual Hollywood Christmas Parade (TV Special)
as
Self
References
Natalie Alyn Lind Wikipedia
(Text) CC BY-SA