Monarch

Rajaram II


Name

Narayan Rao




Cousins

Baji Rao II


Religion

Hinduism




Siblings

Madhavrao I




Succeeded by

Raghunathrao




Children

Madhavrao II




Preceded by

Madhavrao I


Died

August 30, 1773, Pune






Parents

Balaji Baji Rao, Gopikabai




Similar People

Raghunathrao, Madhavrao I, Balaji Baji Rao, Baji Rao II, Bajirao I
Sumer singh gardi killed peshwa narayan rao in front of his uncle raghunath rao
Narayan Rao (10 August 1755 – 30 August 1773) was the fifth Peshwa or de facto ruler of the Maratha Empire from November 1772 until his murder in August 1773. He married Gangabai Sathe who later gave birth to Sawai Madhavrao Peshwa.
Contents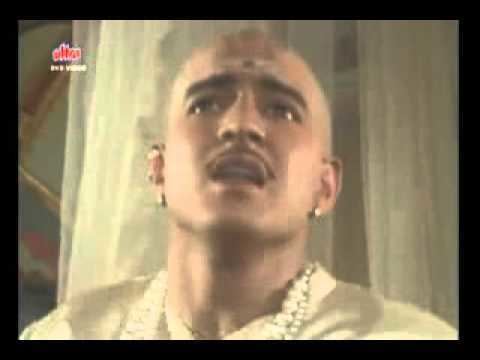 Dasari narayan rao on his final journey tv9
Early life and ascendancy to Peshwa
Narayan Rao was the third son of Peshwa Balaji Baji Rao (also known as Nana Saheb) and his wife Gopikabai. Narayan Rao's eldest brother Vishwas Rao, heir to the title of Peshwa, was killed during the Third Battle of Panipat. The second brother, Madhavrao, succeeded their father after the latter's death in 1761. Their uncle Raghunathrao was appointed as regent to Madhavrao, but conspired against his nephew, and was eventually placed under house arrest.
Madhavrao I died in 1772 from tuberculosis and was succeeded by the seventeen-year-old Narayan Rao, with his uncle Raghunathrao again acting as regent after being released from house arrest. Differences soon arose between the immature Narayan Rao and his ambitious uncle, who had wanted to become Peshwa since Balaji Baji Rao's death. Both men were surrounded by ill-intentioned advisors, who further poisoned their minds against each other. As a result, Narayan Rao had his uncle again confined to his house.
Murder of Narayanrao
During the Ganesh Festival of 1773 (the actual date was 30 August 1773, the last day of Ganesh Festival i.e. Anant Chaturdashi), several Gardi guards, led by their captain, Sumer Singh Gardi, entered the palace and started creating a commotion. They then charged towards the sleeping Peshwa's chambers, killing a clerk on the way. They intended to release Raghunathrao. Raghunathrao and his wife Anandibai, who were opposed to Narayanrao, had promised the Gardis that they would mediate in their dispute with Narayanrao. The Gardis followed Narayanrao to his uncle's chamber and a menial pulled him while Sumer Singh Gardi cut him down. His corpse was cremated secretly by the river at midnight. N
According to popular legend, Raghunathrao had sent a message to Sumer Singh Gardi to fetch Narayanrao using the Marathi word dharaa (धरा) or 'hold' (actual phrase in Marathi - " नारायणरावांना धरा"/"Narayanrao-ana dhara"). This message was intercepted by his wife Anandibai who changed a single letter to make it read as maaraa (मारा) or 'kill' . The miscommunication led the Gardis to chase Narayanrao, who, upon hearing them coming, started running towards his uncles' residence screaming, "Kaka! Mala Vachva!!" ("Uncle! Save me!"). But nobody came to help him and he was killed in the presence of his uncle. Rumour has it that Narayanrao's body was hacked into so many pieces that they had to carry the pieces in a pot, henceforth it was taken near the river and cremated at midnight. This act brought ill fame to the Peshwa administration, which was being looked after by the minister Nana Phadnavis. The Chief Justice of the administration, Ram Shastri Prabhune was asked to conduct an investigation into the incident, and Raghunathrao, Anandibai and Sumer Singh Gardi were all prosecuted in absentia. Although Raghunathrao was acquitted, Anandibai was declared an offender and Sumer Singh Gardi the culprit. Sumer Singh Gardi died mysteriously in Patna, Bihar in 1775, and Anandibai performed Hindu rituals to absolve her sins.
Legacy
Narayanrao's widow, Gangabai (Nee, Sathe) was pregnant at the time of his murder. After Narayanrao's murder, Raghunathrao became Peshwa but was soon was deposed by the courtiers and knights of the Empire. They instead installed Gangabai's new born son, Sawai Madhavrao as the Peshwa with the courtiers themselves, led by Nana Fadnavis, as the Regents. A popular rumour says that Narayanrao's ghost still hovers about Shanivar wada and calls out for help just like the way he did on the fateful night of his murder.
The Narayan Peth area in Pune is named after Peshwa Narayanrao.
Narayanrao's Ghost
There is a belief in Pune that Narayanrao's ghost roams the ruins of Shaniwar Wada at every full moon night and one can hear his voice saying "Kaka Mala Vaachva" ("Save Me Uncle" in English) as nobody came to help him at the night of his death.
References
Narayan Rao Wikipedia
(Text) CC BY-SA