Name

Nalini Malani








Nalini malani documenta 13
Nalini Malani (born 1946, in Karachi, undivided India) is a contemporary Indian artist, who extends the concept of "painting beyond the frame" into video plays and video/shadow plays. Her body of work includes painting, video, and installation art. Much of her work is about the middle area between two points, such as being between two places or between two identities.
Contents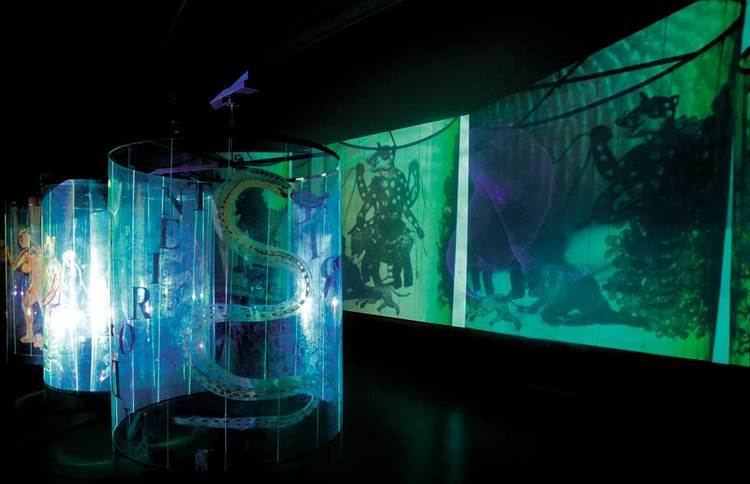 The artist project nalini malani
Early life and education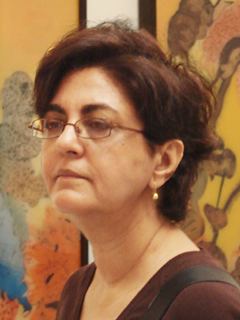 Born in Karachi in 1946, Malani moved to India as a refugee after the Partition of India. Malani moved to the eastern Indian city of Calcutta, now known as Kolkata, shortly before partition. She and her family settled in Mumbai in 1958. Her family's experience of leaving behind their home and becoming refugees during that time informs Malani's artworks.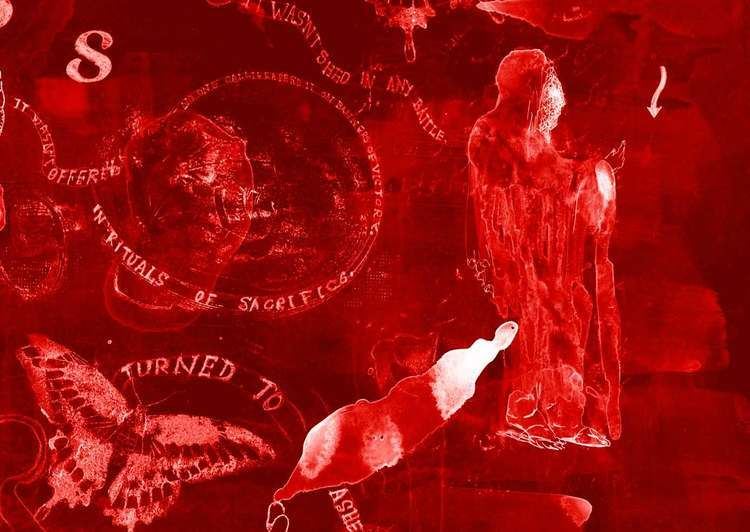 Malani studied Fine Arts in Mumbai and obtained a Diploma in Fine Arts from Sir Jamsetjee Jeejebhoy School of Art. During this period, she had a studio in the Bhulabhai Memorial Institute, Bombay, where artists, musicians, dancers and theater persons worked individually and collectively. She received a scholarship from the French Government to study fine arts in Paris from 1970-72. She was also a recipient of the Art Fellowship from the Government of India from 1984-89. She has also had residencies in various parts of India, the USA, Japan and Italy.
Career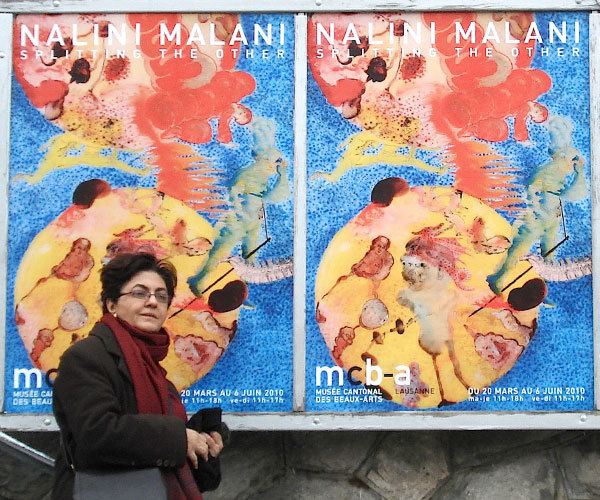 After Malani graduated from JJ arts school in 1969, she spent a few years working with photography and film. The themes she explored during this period dealt with the turbulent time that India was experiencing politically and socially, as well the deepening literacy of moving image by its population. Malani continued to explore techniques such as the reverse painting method (taught to her in the late-80s by Bhupen Khakhar), which she would recurrently use in her future work. On the other side, she explored varied ways of enagaging with the visual arts sector and her role as a woman in it. In one of these roles, as an organiser in 1985, she put together one of the first exhibitions of Indian women artists in Delhi.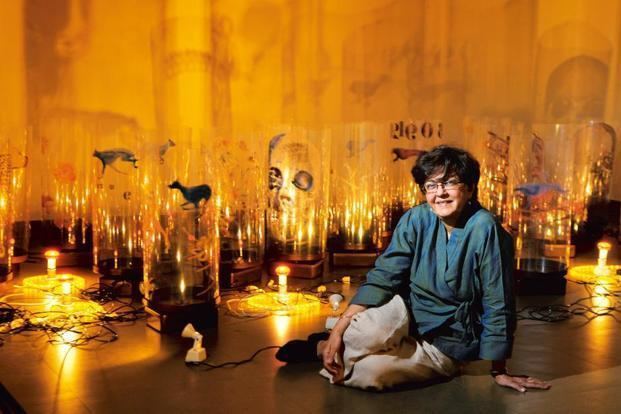 From 1990s, Malani actively started producing work that would be shown extensively in galleries. She is often counted amongst the earliest to transition from traditional painting to new media work. Her 1992 in her path-breaking installation "City of Desires," at the Chemould Gallery in Mumbai saw her draw directly on the walls.
Work
Malani's body of work includes painting, video, and installation art. Malani's work as a whole is concerned with the role of the repressed, especially with regard to women's issues.
For two-dimensional works, she uses both oil paintings and watercolors, sometimes referencing Hindu scriptures or Greek myths. She uses a lot of hues of blood red inspired from the church paintings of crucifixion. Her other inspirations are her visions from the realm of memory, myth and desire. The rapid brush style evokes dreams and fantasies.
Malani's video and installation work allowed her to shift from strictly real space to a combination of real space and virtual space, moving away from strictly object-based work. Her video work often references divisions, gender, and cyborgs. Malani roots her identity as female and as Indian, and her work might be understood as a way for her identity to confront the rest of the world.
Over the past four decades, Malani has become well known in India's male-dominated art world, gaining a reputation not only as a pioneer of video art in the country but also as an organizer. In 1985, she curated the first exhibition of Indian female artists, in Delhi. In 2013, she became the first Asian woman to receive the Arts & Culture Fukuoka Prize for her "consistent focus on such daring contemporary and universal themes as religious conflict, war, oppression of women and environmental destruction."
Malani is represented by Galerie Lelong, Paris and New York.
Remembering Toba Tek Singh (1998)
Malani's video installation Remembering Toba Tek Singh is a multi-layered and complex video installation with visual, audio, and interactive components, re-examining the history of India and Pakistan during the Partition of India. The work is based on the short story "Toba Tek Singh" by Saadat Hasan Manto. includes archival footage of "Little Boy" and "Fat Man", the nuclear bombs in Hiroshima and Nagasaki, equating the Partition of India with destructive violence.
Unity in Diversity (2003)
Malani's 2003 video play, Unity in Diversity, is based on the renowned 19th century Indian painter Raja Ravi Varma's Galaxy of Musicians, with the overt theme of nationalistic unity displayed through the garb of eleven musicians from different parts of India seemingly playing in harmony. Malani makes a statement on this idealised version of unity by incorporating later histories of violence into that image.
Select solo exhibitions
Stories Retold, Institute of Contemporary Art Indian Ocean, Mauritius (2015)
You Can't Keep Acid in a Paper Bag, Kiran Nadar Museum of Art, New Delhi (2014)
Transgressions, Asia Society Museum, New York, (2014)
Cassandra's Gift, Vadhera Art Gallery, New Delhi (2014)
Gamepieces, Museum of Modern Art, New York, (2003/2009)
Remembering Toba Tek Singh, Prince of Wales Museum (now CSMVS), Mumbai (1998)
City of Desires, Chemould Gallery, Mumbai (1992)
Awards
2016: Asia Arts Awards 2016
2014: St. Moritz Art Masters Lifetime Achievement Award
2013: Fukuoka Arts and Culture Prize for Contemporary Art
2005: Leonardo Global Crossings Prize 2005
References
Nalini Malani Wikipedia
(Text) CC BY-SA