Nadja Michael-Elektra-Mariinsky 17.05.2017
Nadja Michael (born 1969) is a German opera singer with an active international career singing leading soprano roles. Her mother's great-aunt was the soprano Erna Sack.
Contents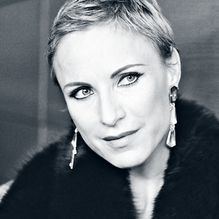 She was born near Leipzig in Wurzen, then East Germany, and studied in Stuttgart and at the Jacobs School of Music (Indiana University). She began her career as a mezzo-soprano but became a soprano in April 2005. Michael has appeared at La Scala (Salome, 2007), Royal Opera House, Covent Garden (Salome, 2008), Vienna State Opera (Fidelio), Arena di Verona, Glyndebourne, Salzburg, Munich (Macbeth and Medea in Corinto), Brussels (Médée, 2008), Chicago (Macbeth, 2010), and Berlin (Wozzeck, under Daniel Barenboim, 2011).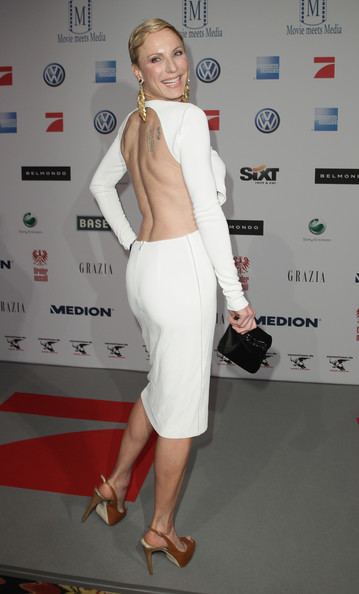 In 2012, Michael made her Metropolitan Opera debut, as Lady Macbeth, opposite Thomas Hampson and Dimitri Pittas. In 2015 she returned to the company as Judith in Bluebeard's Castle of Béla Bartók. She resides in Berlin.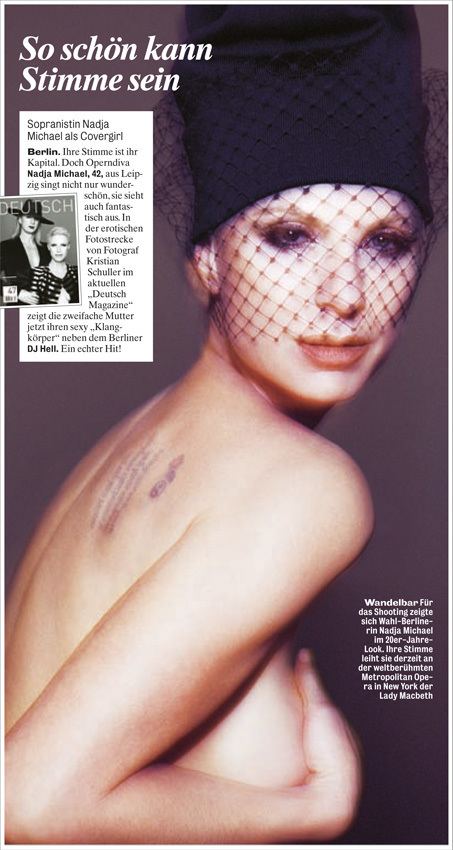 Nadja michael in touch with salome from san francisco opera
Videography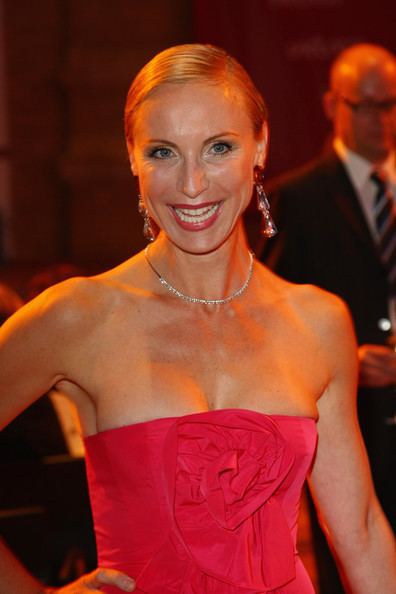 Bizet: Carmen (Teatro di San Carlo, Naples; Amsellem, Larin, G. Baker; Oren, Corsicato, 2001) [live] Planeta de Agostini
Verdi: Don Carlos [as Princesse Eboli] (Vienna State Opera, Vienna; Tamar, Vargas, Skovhus, Miles; de Billy, Konwitschny, 2003) [live] TDK
Puccini: Tosca (Bregenzer Festspiele; Todorovich, Saks; Schirmer, Breisach, 2007) [live] Naxos
Strauss: Salome (La Scala; Vermillion, Bronder, Struckmann; Harding, Bondy, 2007) [live] TDK
Strauss: Salome (Royal Opera House; T.Moser, Volle; P.Jordan, McVicar, 2008) [live] Opus Arte
Mayr: Medea in Corinto (Bavarian State Opera; Vargas, Miles; Bolton, Neuenfels, 2010) [live] Arthaus
Cherubini: Médée (La Monnaie, Brussels; van Kerckhove, Stotijn, Streit, Le Texier; Rousset, Warlikowski, 2011) Bel Air Classiques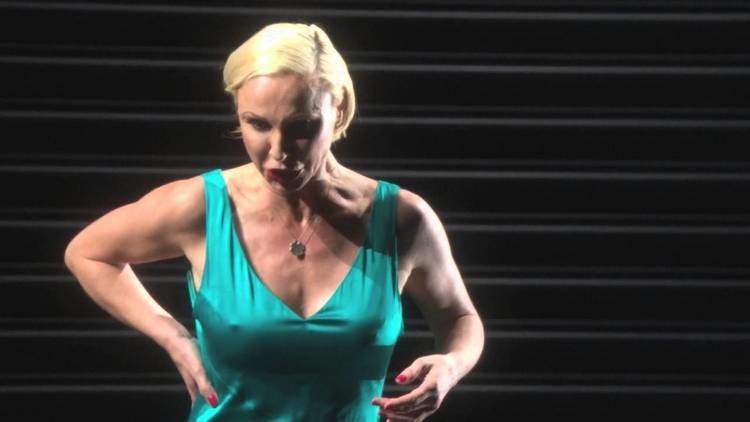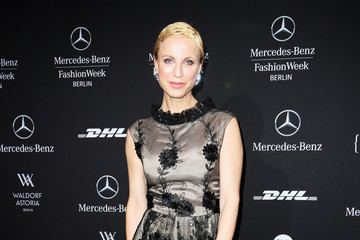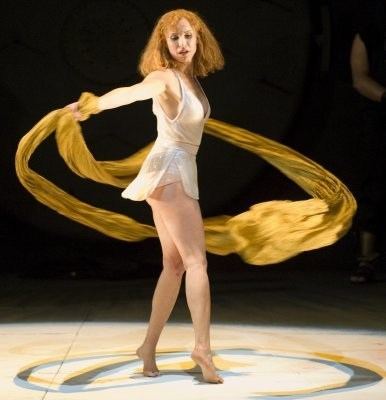 References
Nadja Michael Wikipedia
(Text) CC BY-SA