Naadodigal (English: Nomads) is a 2009 Tamil language drama-thriller film written and directed by Samuthirakani and produced by S. Michael Rayappan under banner of Global Infotainment. The film stars Sasikumar along with Chennai 600028 fame Vijay Vasanth and Kallori fame Bharani in lead roles, with newcomers Ananya, Abhinaya and Malaysia-based Shanthini Deva enacting the lead female roles and Ganja Karuppu playing a pivotal role, providing comical relief.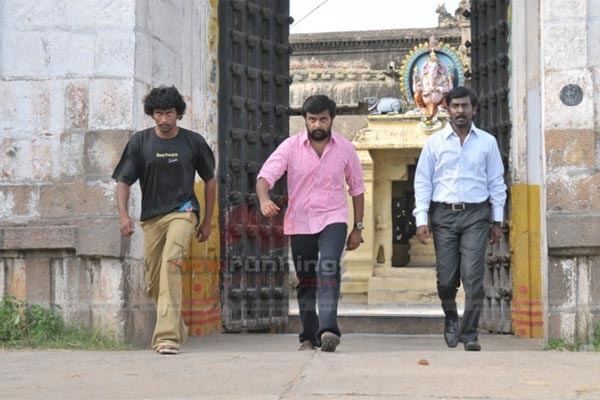 The plot focuses on a trio who attempt to unite their friend with his lover against the wishes of all families involved, and at heavy cost to themselves, only to realize that the lovers separate after a short while.
cinematograph handled by S. R. Kathir, songs composed and score by Sundar C Babu, editing done by A. L. Ramesh, stunt co originated by Dhilip Subbarayan, dance choreography Dinesh, produced designed by R. K. Vijay Murugan and lyrics written by Vaali, Na. Muthukumar, Kabilan and Yugabharathi.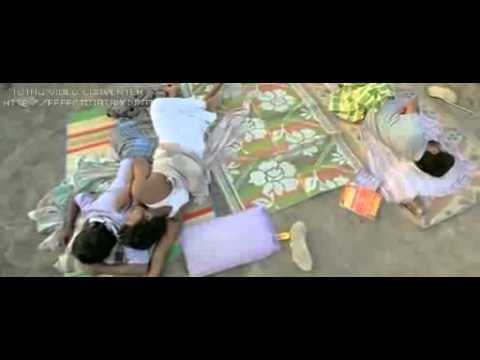 The film released in June 2009, garnering highly positive reviews. budget of film 7 crores gross more than 35 crores and its one huge blockbuster of 2009.
The film revolves around three characters – Karunakaran (Sasikumar), Paandi (Bharani) and Chandran (Vijay Vasanth). The trio eat, sleep and party together in Rajapalayam. They also have their individual ambitions in life.
Karunakaran is in love with his uncle's daughter Nallammal (Ananya). He is madly pursuing a government job because his uncle agrees to the marriage if and when he obtains one. Paandi is desperate to go abroad and get rich, while Chandran is committed to start a computer center and is in love with Pavithra (Abhinaya), Karnukaran's sister.
All goes well until Saravanan (Ranga) enters, a childhood friend of Karunakaran. Son of a former MP (Member of Parliament), he is in love with Prabha (Shanthini Devi), daughter of a bigwig in Namakkal. Shocked by Saravanan's suicide attempt due to love failure, the trio promises to help him out and unite the two lovers. They set out to Namakkal where they enlist the help of their old friend Maariyappan (Ganja Karuppu).
The trio manages to help the couple get married by abducting the girl while she is visiting a temple with her family. In ensuing fracas between the two families, Karunakaran gets injured while Paandi is hit on the ear by a log, thereby losing his hearing ability, and Chandran loses his leg due to a crush injury by falling under a passing truck. The bride's father, on realizing who aided his ward escape, sends his goons to attack Karunakaran's family. It ends with Karunakaran's grandmother being killed. During the funeral the members of the family have a fight resulting in Karunakaran's fiance being coaxed by her father to give up on Karunakaran.
The three friends end up being put in jail and getting entangled in a kidnapping case. However, they are released as time goes by. To their utter dismay they realise that the star-crossed lovers they had managed to unite at such great personal and emotional loss have gone their separate ways having grown bored of each other. They realise that the battle they fought did not serve any purpose.
What the trio then do to teach the couple a lesson forms the movie climax.
Sasikumar as Karunakaran Natraj
Vijay Vasanth as Chandran Karuppiah
Bharani as Paandi
Ananya as Nallammaal
Abhinaya as Pavithra Natraj
Ganja Karuppu as Maariyappan
Jayaprakash as Pazhanivelraman
Ranga as Saravanan
Shanthini Deva as Prabha Pazhanivelraman
Prabha (actress) as Sangvi Pathak
Lakshmi Ramakrishnan
Namo Narayana As Chinnamani
L. Raja as Natraj Veerabhadran
The film score and soundtrack for Naadodigal was composed by Sundar C Babu.
Naadodigal opened to positive reviews. A critic from Sify gave 5/5 and wrote that "Nadodigal is not great cinema, but enjoyable and a welcome change in these hard days. It is eminently watchable." Bhamadevi Ravi of The Times of India rated the movie 3.5/5 and called the movie "a good show." Pavithra Srinivasan of Rediff gave the film 3 out of 5, calling "Naadodigal is in its realistic feel, mostly logical screenplay and cast go a long way in making it a worthwhile watch." Aravindan DI from Nowrunning.com rated the movie 3/5 stating that "The film does carry an appealing message for today's jet-age society - it's shocking yet powerful." Another reviewer Mythily Ramachandran from Nowrunning.com gave 3 out of 5 and wrote that "Nadodigal entertains and is thought provoking. Told in simple narrative style it is presented most realistically and is a treat for lovers of good cinema." A critic from Top10Cinema wrote that "as a team and a team work, Nadodigal is a definite entertainer."
The movie was in the list of 2009 Blockbusters. According to Sify, the movie was considered to be a Super Hit verdict.
Following its success, the film was remade in Kannada, Telugu, Malayalam, Bengali, and Hindi. The Kannada version, titled Hudugaru is directed by Maadesh and stars Puneeth Rajkumar, Yogesh, Srinagar Kitty, Radhika Pandit, and Abhinaya. The Telugu version, titled Shambo Shiva Shambo, named after a hit song from the original film, is directed by Samuthirakani himself, and stars Ravi Teja, Allari Naresh, Siva Balaji, Priyamani, Abhinaya, and Sunil. The Malayalam version, titled Ithu Nammude Katha, is directed by Rakesh Kannankara, and stars Asif Ali, Abhishek, Nishan, Ananya, Nimisha Suresh, and Amala Paul. The Bengali version, titled Run, is directed by Swapan Saha, and stars Rahul Banerjee, Arnab, Abhiraj, Priyanka Sarkar, and Pamela Mondal. The Hindi version, titled Rangrezz, is directed by Priyadarshan, and stars Jackky Bhagnani, Vijay Verma, Amitosh Nagpal, Priya Anand, Rajpal Yadav, and Akshara Gowda.
Filmfare Awards South
Won: Filmfare Award for Best Film – Tamil
Won: Filmfare Award for Best Female Debut - Abhinaya
Nominated: Filmfare Award for Best Director - Samuthirakani
Nominated: Filmfare Award for Best Supporting Actress - Abhinaya
Vijay Awards
Won: Vijay Award for Best Film
Won: Vijay Award for Best Debut Actress - Ananya
Won: Vijay Award for Best Supporting Actress - Abhinaya
Won: Vijay Award for Favourite Director - Samuthirakani
Nominated: Vijay Award for Best Director - Samuthirakani
Nominated: Vijay Award for Best Supporting Actor - Bharani
Nominated: Vijay Award for Best Comedian - Ganja Karuppu
Nominated: Vijay Award for Best Comedian - Namo Narayan
Nominated: Vijay Award for Best Debut Actress - Abhinaya
Nominated: Vijay Award for Best Editor - A.L.Ramesh
Nominated: Vijay Award for Best Story, Screenplay Writer - Samuthirakani
Nominated: Vijay Award for Best Make Up Artistes - S.A.Shanmugam
Nominated: Vijay Award for Best Crew
Nominated: Vijay Award for Favourite Hero - M. Sasikumar
Nominated: Vijay Award for Favourite Film
Edison Awards
Best Introduced Playback Singer - Velmurugan
Mirchi Music Awards
Mirchi Music Award for Mannin Kural(Male) - Velmurugan