Governor

E.S.L. Narasimhan




Spouse

Nara Bhuvaneshwari




Preceded by

N. Kiran Kumar Reddy




Preceded by

N. Rangaswamy Naidu




Children

Nara Lokesh




Name

N. Naidu








Governor

Krishan Kant G. Ramanujam C. Rangarajan Surjit Singh Barnala




Preceded by

Nandamuri Taraka Rama Rao




Succeeded by

Y. S. Rajasekhara Reddy




Role

Chief Minister of Andhra Pradesh




Education

Sri Venkateswara University




Parents

N. Kharjura Naidu, Amanamma Naidu




Similar People

Kalvakuntla Chandrashekar Rao, Y S Jaganmohan Reddy, Nara Lokesh, N T Rama Rao, Y S Rajasekhara Reddy




Profiles




Twitter

Facebook

Google+




Political party

Telugu Desam Party



Hangout with andhra pradesh chief minister n chandrababu naidu
Nara Chandrababu Naidu (born 20 April 1950) is an Indian politician who has been Chief Minister of Andhra Pradesh since 2014. He is the first chief minister of the state since it was divided. Previously he served as Chief Minister of Andhra Pradesh from 1994 to 2004, before the state was divided, and as the Leader of Opposition from 2004 to 2014. He is currently the National President of Telugu Desam Party.
Contents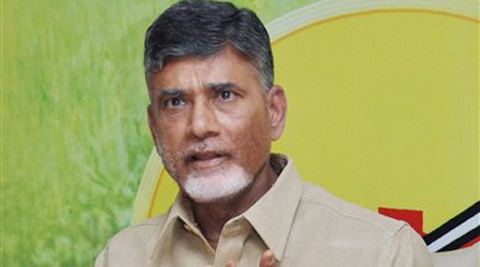 Naidu has won a number of awards, including IT Indian of the Millennium from India Today, Business Person of the Year by The Economic Times, South Asian of the Year from Time Asia and membership in the World Economic Forum's Dream Cabinet. Naidu chaired the National IT Panel under the NDA government and was described as one of the "hidden seven", working wonders around the world, by Profit (Oracle Corporation's monthly magazine).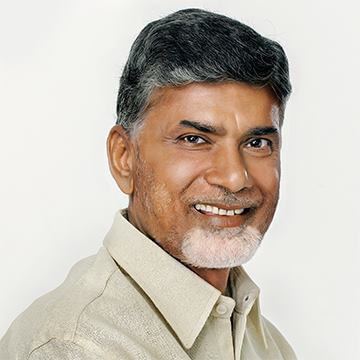 PM Modi Speaks To Andhra Pradesh Chief Minister Chandrababu Naidu
Early life and education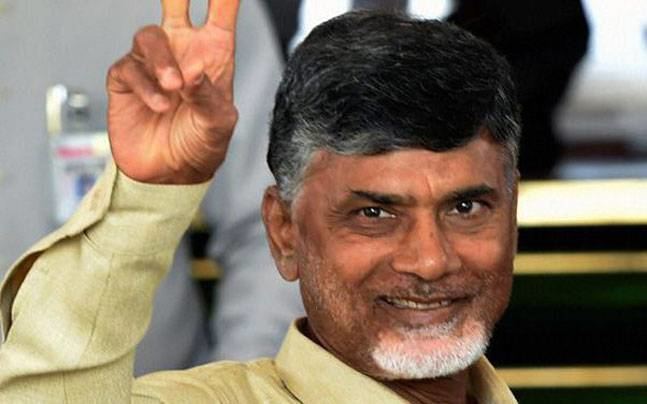 Naidu was born on 20 April 1950 at Naravari Palle, Chittoor district, Andhra Pradesh in an agricultural family. His father, N. Kharjura Naidu, worked in agriculture and his mother Amanamma was a housewife. Since his village had no school, Naidu attended primary school in Seshapuram until class five and the Chandragiri Government High School until class nine. He went to Tirupati for his higher education, studying there from class 10 until he received his master's degree. Naidu completed his BA degree in 1972 before enrolling in an MA program in economics at S. V. College of Arts. In 1974, he began work towards a PhD under D. L. Narayana (Andhra Pradesh Finance Commission chairman), researching the economic ideas of N. G. Ranga. Naidu did not complete his PhD, instead becoming involved in politics. Chandrababu Naidu was also offered honorary professorship by Kellogg School of Management in 2000.
Early political career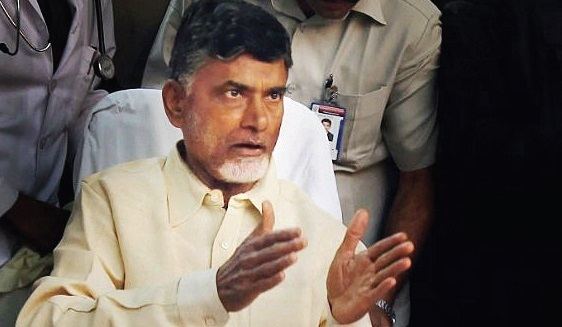 Naidu was drawn to politics at an early age, and joined Youth Congress as a student leader in Chandragiri, near Tirupati. After emergency was imposed on the country in 1975, he became close supporter of Youth Congress president, Sanjay Gandhi.
Legislative career, 1978–1983
Naidu became a Congress (I) member of the Andhra Pradesh legislative assembly (MLA) for Chandragiri constituency in 1978. The party's 20% quota for youth to run for the office was beneficial for Naidu on that occasion. Not long afterwards, he was appointed as technical education and cinematography minister in T .Anjaiah's government at the age of 28. He was the youngest minister in the Congress(I) cabinet.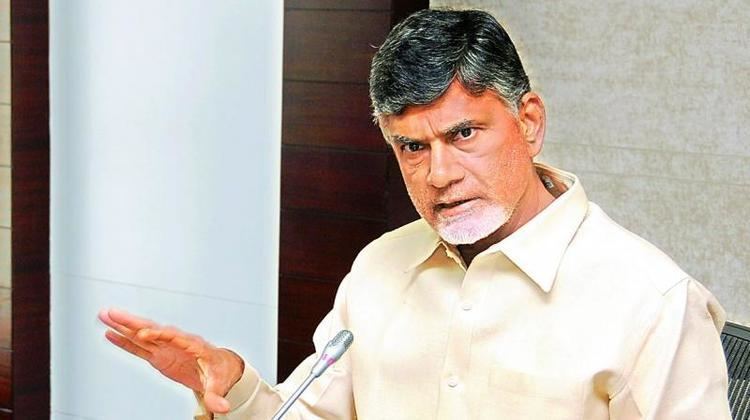 As the cinematography minister, Naidu came in contact with N. T. Rama Rao, popularly known as NTR, a popular film star in Telugu cinema. In 1980, he married Bhuvaneswari, NTR's third daughter.
Telugu Desam Party
In 1982, NTR formed the Telugu Desam Party (TDP) and swept the assembly polls held in 1983. Naidu, who was then still in the INC, was defeated by a TDP candidate in Chandragiri. He joined the TDP soon after.
Rise in the party
Naidu got the chance to show his political skills in August 1984, when Nadendla Bhaskara Rao staged a coup against NTR. He rallied the TDP MLAs together, and paraded them before the President of India. NTR was reinstated as the chief minister of Andhra Pradesh 31 days later. Impressed with his son-in-law's manoeuvres, NTR appointed Naidu general secretary of the party and he began playing an important role in the TDP after Rao's coup attempt.
Legislative career, 1989–1994
In the 1989 assembly election, Chandrababu Naidu contested from Kuppam and won by 5,000 votes. INC however had regained power in the election so Naidu had to sit in the Opposition. He served as coordinator of the Telugu Desam Party, in which capacity he effectively handled the party's role of main opposition in the assembly which won him wide appreciation from both the party and the public. His role during this phase both inside the Legislative Assembly and outside was a critical factor for the subsequent success of the party at the hustings.
Revolt against NTR
In 1994 the TDP regained power following an anti-Congress wave triggered by anti-liquor, anti-incumbency factions, and he was re-elected to the Assembly from Kuppam Assembly constituency with a majority of 57,000 votes and held the important portfolios of Revenue and Finance. During this tenure, Mr. Naidu systematically introduced transparency in Government, thus breaking the tradition of inordinate secrecy in the Finance department. However, in August 1995, Naidu staged a revolt against NTR, in an apparent attempt to own Telugu Desam party (TDP) and succeeded. NTR died within months after the coup. The NTR faction after his death was led by his wife, Lakshmi Parvathi.
As Chief Minister (1995–2004)
As chief minister, Naidu advocated short-term sacrifice to turn Andhra Pradesh into an Asian tiger over the next 20 years. He slashed food subsidies (among other things), and raised power tariffs. Both Bill Clinton (President of the United States at the time) and Tony Blair (Prime Minister of the United Kingdom at the time) visited Hyderabad and met with Naidu whilst he was chief minister.
Aparisim Ghosh of the American news magazine, Time commented, "In just five years, he has turned an impoverished, rural backwater place into India's new information-technology hub", and the magazine named him South Asian of the Year.
Vision 2020
Naidu produced a vision statement, "Vision 2020", with US consultants McKinsey & Company which proposed:
Universal, low-cost education and healthcare
Rural employment
Replacement of small investors with large corporations
By Implementing Vision 2020, Naidu has privatised the health care and education of the state and has also indirectly did his best to drive out the small farmers from the farmlands so that the big corporations can do large scale farming similar to western countries. He literally said agriculture is not sustainable / profitable in current conditions and farmers have to find other options for living. This is one of the major reasons for losing elections in 2004.
1999 election victory
The Telugu Desam Party, led by Naidu, won a majority in the state legislature: 185 of 294 seats in the Assembly and 29 of 42 in the 1999 general election, making it the second-largest party in the BJP-led NDA coalition government.
Hyderabad development
Naidu discussed his plan to develop the state of Andhra Pradesh by making the major cities showpieces for foreign investment especially in "key sectors such as information technology, biotechnology, healthcare and various outsourcing services". He coined the slogan "Bye-bye Bangalore, hello Hyderabad" to further this aim. Microsoft Corporation has established a software-development centre in Hyderabad, the second such centre outside Seattle. Naidu encouraged other global IT companies (IBM, Dell, Deloitte, Computer Associates and Oracle) to move to Hyderabad, making presentations to global CEOs convincing them to invest in his state.
In his tenure by end of financial year 2003–04 software exports from Hyderabad reached $1 billion. and it become fourth largest exporting city in the country. By 2013–14 exports had grown by more than 10 times, employing about 320,000 people directly working in this IT & ITES fields in Hyderabad alone.
2003 assassination attempt
On 1 October 2003 Naidu survived a land-mine blast, escaping with a fractured left collarbone and hairline fractures of two right ribs. The blast occurred about 16:00 IST when Naidu was travelling in a convoy to the Lord Venkateswara temple in the Tirumala hills for the annual Brahmotsavam festival. State Information Technology Minister B. Gopalakrishna Reddy, Telugu Desam legislator and Ch. Krishnamurthy and driver Srinivasa Raju were also injured. Telugu Desam legislator Bojjala Gopala Krishan Reddy was seriously injured.
2004 election defeat
The Telugu Desam Party (led by Naidu) failed to retain power after two successive wins, winning 47 of 294 seats in the state assembly and five of 42 in the Lok Sabha. While many of his ministers lost, Naidu won decisively in Kuppam.
Reasons
According to Naidu, the 2004 election loss was primarily due to a severe drought and anti-incumbency sentiment. He was seen to have ignored the large rural population with his policies, failing to reach poor voters. Years of drought and increasing debt had increased the suicide rate among the rural population.
2014 Elections Victory
The Telugu Desam Party (led by Naidu) returned to power, in the state of Andhra Pradesh winning 102 seats out of 175 seats. Naidu led TDP to an outright majority in the state of Andhra Pradesh, but lost to TRS in the region of Telangana which had earlier become the newest state of India on 2 June as per the Andhra Pradesh Reorganisation Act, 2014. Chandrababu Naidu took oath as the first Chief Minister of the residuary state of Andhra Pradesh at Mangalgiri in the grounds of Acharya Nagarjuna University near Guntur.
Personal life
Chandrababu Naidu is married to N.T. Rama Rao's 3rd daughter, Bhuvaneswari. The couple have a son, Lokesh, who is married to Brahmani (eldest daughter of Nandamuri Balakrishna, N.T. Rama Rao's son).
Achievements
At 28, the state's youngest assembly member and minister
Longest serving Chief Minister of Andhra Pradesh before the formation of the new Indian State Telangana.
First Chief Minister of the newly formed state of Andhra Pradesh from 8 June 2014.
Longest-serving opposition leader of opposition in the Andhra Pradesh assembly
Voted IT Indian of the Millennium in a poll by India Today and 20:20 Media
He was named "SOUTH ASIAN OF THE YEAR" by the TIME Magazine, USA
He was described as one of the Hidden Seven working wonders around the world, by Profit, a monthly magazine published by Oracle Corporation, US.
Business Person of the Year by Economic Times
He was called as "CEO of Andhra Pradesh".
The Pune-based organisation, Bharatiya Chatra Sansad, in partnership with MIT School of Governance, has honoured him with "Aadarsh Mukhyamantri Puraskar" (Model CM Award) in its 6th annual session on 30 January 2016.
Transformative Chief Minister Award' in May 2017
Controversy
Previous Congress party Chief Minister Y. S. Rajasekhara Reddy put numerous commissions and cases on Chandra Babu to prove he is corrupted but High Court dismissed all petitions.
Assets case
In November 2011, the Andhra Pradesh High Court ordered an investigation of Naidu, petitioned by Y. S. Vijayamma (MLA and wife of Ex chief minister-Late Y.S. Rajasekhara Reddy, who sought an inquiry into Naidu's alleged disproportionate assets). The petition accused Naidu of doling out favours to corporations and amassing undue wealth.
Naidu fought to halt the investigation due to an aligned political vendetta and wasting his time, challenging the high-court order before the Supreme Court; the latter refused to intervene, asking the petitioners to approach the high court for an interim order. Naidu, Ramoji Rao and others filed a vacation petition in the high court against the Central bureau of investigation probe. Reliance Industries impleaded in the case, and Chief Justice Madan Lokur recused himself because he owned Reliance stock. Counsel for Reliance expressed concern that the case might damage the company and its investors; allegations levelled by the petitioner against Naidu pertained to decisions about Reliance investment in the Krishna Godavari Basin and alleged kickbacks received by Naidu received through Reliance investment in Ushodaya Enterprises. On 13 December 2011 the Andhra Pradesh High court, in an interim order, stayed the investigation; on 16 February 2012 the court dismissed the petition, ruling that it did not meet the parameters of public-interest litigation.
Cash For Vote Scam
The scandal started off when the Telugu Desam Party Leaders of Telangana state were caught in a video footage, aired in the media, offering bribes to a nominated MLA for his vote in the 2015 elections of the Telangana Legislative Council. The Telugu Desam MLA Revanth Reddy was arrested by the Telangana Police when he was offering Rs. 50 lakhs to the nominated MLA Elvis Stephenson. Reddy was then presented before the court of justice and sent to jail. Similarly, the phone conversation, which was quoted as the voice of Chandrababu Naidu, with the same nominated MLA was aired in the news media. The reported conversation suggested that the Naidu was giving assurance to the MLA if he votes for TDP nominee in the Telangana Legislative Council election.
The Telugu Desam party alleged that the scandal, was a political vendetta, doctored by the Telangana State Government under the direction of K. Chandrashekhar Rao, the Chief Minister of Telangana, alongside the YSR Congress Party. Naidu met Prime Minister Narendra Modi after his government decided to urge the Centre to issue guidelines on section 8 of the Andhra Pradesh Reorganisation Act that confers special powers on the Governor, in charge of both the states, with regard to law and order.
In December 2016, the Hyderabad High Court dismissed a complaint filed by YSR Congress MLA Ramakrishna Reddy seeking investigation into his alleged role. The MLA challenged the High Court's judgement and filed a petition in Supreme Court, which then issued a notice to Naidu.
Panama Leak Scandal
In 1992, he started Heritage Foods which is now run by various members of his family.
Motaparti Siva Rama Vara Prasad, who was a director of the company, was also the Chairperson of a number of committees like Audit, Remuneration and Risk Management. On 3 April 2016, his name featured in the list of high-profile names released in the Panama Papers, a set of 11.5 million confidential documents created by the Panamanian corporate service provider Mossack Fonseca.
When questioned by journalists whether his holdings were the proceeds of political corruption or tax evasion, he replied that he was an international businessman with companies in three continents established over the last 30 years. But the article also highlighted his ignorance on the fact that he didn't know who his agents were when setting up these off-shore Shell companies or why he decided to use nominees to hide his name from the true ownership.
Since he is a very close confidant of N. Chandrababu Naidu and the distinct possibilities of linking these companies to money laundered through corruption in politics, he was asked to resign from his post as Director to try and reduce the exposure of the Chief Minister and the Panama Papers .
References
N. Chandrababu Naidu Wikipedia
(Text) CC BY-SA