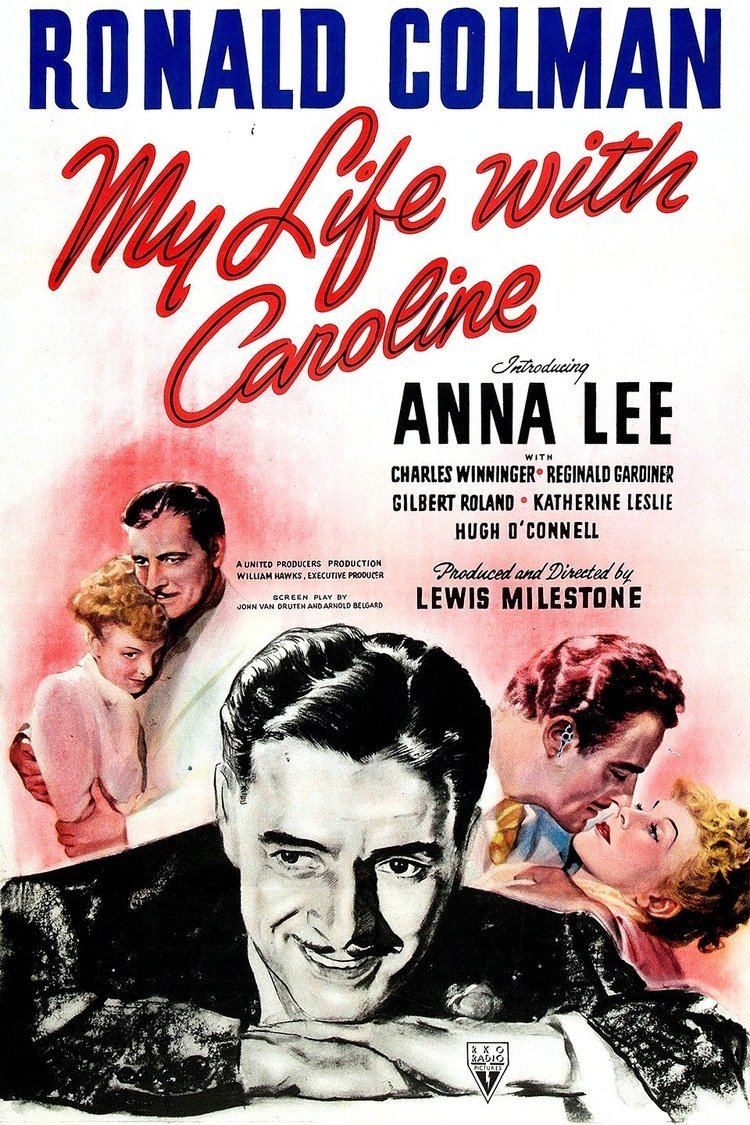 In 1940, William Hawks (brother of film director Howard Hawks), along with Ronald Colman, Charles Boyer, Irene Dunne, Lewis Milestone, and Anatole Litvak, founded United Producers Corporation. The company intended to make 10 films for RKO. My Life With Caroline was the first of five that were to star Colman. The film's screenplay was written by John Van Druten and Arnold Belgard, adapted from the 1938 Louis Verneuil French film The Train for Venice which was itself based upon the stage play LeTrain pour Venise written by Verneuil and Georges Berr. Director Milestone has tested actresses Miriam Hopkins, Paulette Goddard, and Jean Arthur for the role of Caroline but decided on Anna Lee after seeing her in footage from Robert Stevenson's Young Man's Fancy. While Anna Lee's first Hollywood film was Seven Sinners (1940), in it she was cast in a supporting role. My Life With Caroline represents her debut in a starring role.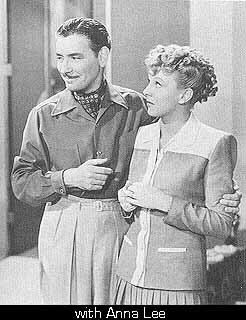 Wealthy publisher Anthony Mason (Ronald Colman) weds ditsy socialite Caroline (Anna Lee) who sees nothing wrong with chasing men even after her marriage. Caroline flirts with Paco Del Valle (Gilbert Roland) while at a charity ball in Alpine Lodge, Idaho, and Paco then asks Mr. Bliss (Charles Winninger), her father, for permission to marry his daughter. Bliss tells them they need to ask her husband, and Caroline and Paco telegraph Anthony in New York.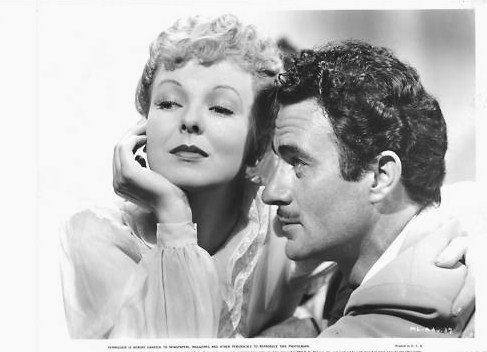 As the two reach the Idaho airport and are waiting for an eastbound plane, Mason has just himself arrived. Seeing the two together, he recalls in an involved flashback sequence a nearly identical and complicated situation from two years earlier when his wife was enamored of sculptor Paul Martindale (Reginald Gardiner) in Palm Beach, Florida. Returning to the present in Idaho, Caroline sees Mason's pilot carrying the bust of her that had been sculpted by Paul Martindale, and follows the pilot to where Mason was waiting.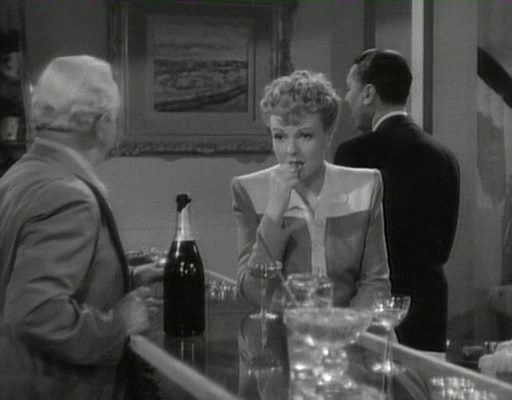 Martindale, having himself been at the charity ball, finds himself to be a chance spectator of the reunion. He proceeds to the airport terminal, where he joins Mason, Caroline, Bliss, and Del Valle. Caroline blithely tells Mason that she cannot decide now between Del Valle and Martindale, forcing Anthony into a new set of situations where he has to work overtime to win her back.
Ronald Colman as Anthony Mason
Anna Lee as Caroline Mason
Charles Winninger as Mr. Bliss
Reginald Gardiner as Paul Martindale
Gilbert Roland as Paco Del Valle
Kay Leslie as Helen
Hugh O'Connell as Muirhead
Murray Alper as Jenkins
Matt Moore as Walters
Dorothy Adams as Mrs. Rodwell
Richard Carle as Reverend Dr. Curtis
Robert Greig as Albert
Michèle Morgan as Annette
Additional roles played by Monte Collins, Dudley Dickerson, Jack Mulhall, and Mona Rico
The New York Times panned the film, offering that Ronald Colman was ill used in the film and writing that "either Mr. Colman is slipping or his writers are," and expanded that John Van Druten and Arnold Belgard did not do a proper adaption of "a frivolous French play". They noted that what at one point in the film is meant to begin an ongoing "battle of wits" between the characters of Colman and Reginald Gardiner, devolved into to a repetition of "flot gags," and further questioned why Milestone "should put his usually fine directorial hand to a story as vapid as this," and why otherwise competent performers "should be wasted on such obvious frippery." They concluded that time spent watching the film was "time ill spent."
The film recorded a loss of $32,000.