Murray de Vere Beauclerk, 14th Duke of St Albans, FCA (born 19 January 1939), styled Earl of Burford from 1964 until 1988, is a British peer of the Realm.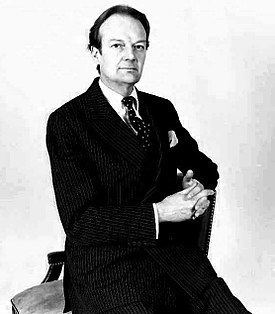 The only child (by his first wife) and eldest son of Charles Beauclerk, 13th Duke of St Albans, the 14th Duke descends from King Charles II and Nell Gwyn by their illegitimate son, Charles Beauclerk, 1st Duke of St Albans.
He is also the senior representative of the De Vere family by descent from Aubrey de Vere I, Chief Tenant of William the Conqueror.
Beauclerk attended Tonbridge School in Kent, before qualifying as a Fellow of the Institute of Chartered Accountants in 1962.
Since 1989, he has served as Governor-General of the Royal Stuart Society, and is also a Freeman of the City of London and Liveryman of the Drapers' Company.
Murray Beauclerk married Rosemary Frances Scoones on 31 January 1963; they had two children:
Lady Emma Caroline de Vere Beauclerk (born 22 July 1963), married 1991 David Craig Shaw Smellie
Charles Beauclerk, Earl of Burford (born 22 February 1965)
They divorced in 1974, and Lady Burford married secondly in 1975, divorcing in 2000, Paul Pellew, 10th Viscount Exmouth and 9th marqués de Olías (born Estoril, 8 October 1940).
Lord Burford married secondly Cynthia Theresa Mary Howard on 29 August 1974; the Duke and Duchess of St Albans were divorced in 2001. Her Grace was born on 23 March 1929 and died 12 May 2002.
The Duke married his third and current wife, Gillian Anita Northam, on 14 December 2002 in London.
19 January 1939 - 2 March 1964: Lord Vere
2 March 1964 - 8 October 1988: Earl of Burford
8 October 1988 - present: His Grace The Duke of St Albans