Mumtaz (born 31 July 1947) is an actress of Hindi Cinema.
Mumtaz appeared as a child actress in Sone Ki Chidiya (1958). As a teenager she acted as an extra in Vallah Kya Baat Hai, Stree and Sehra in the early 1960s. As an adult, her first role in A-grade films was that of the role of sister of the hero in O. P. Ralhan's Gehra Daag. She got small roles in successful films such as Mujhe Jeene Do. Later, she got the role of the main lead heroine in 16 action films, including Faulad, Veer Bhimsen, Tarzan Comes to Delhi, Sikandar-E-Azam, Rustom-E-Hind, Raaka, and Daku Mangal Singh, with freestyle wrestler Dara Singh, and was labelled as a stunt-film heroine. In the films that the pair Dara Singh-Mumtaz did together, Dara's remuneration was INR 450,000 per film, and Mumtaz's salary was INR 250,000 per film.
It took Raj Khosla's blockbuster Do Raaste (1969), starring Rajesh Khanna, to finally make Mumtaz a full-fledged star. Although Mumtaz had a minor role, director Khosla filmed four songs with her. The film made her popular, and she acknowledged that even though she had a small role, it was still one of her favourite films. In 1969, her films Do Raaste and Bandhan, with Rajesh Khanna, became top grossers of the year, earning around 65 million and 28 million respectively. She played Rajendra Kumar's leading lady in Tangewala. Shashi Kapoor, who had earlier refused to work with her in Saccha Jootha because she was a "stunt-film heroine", now wanted her to be his heroine in Chor Machaye Shor. She acted opposite Dharmendra as the lead heroine in films like Loafer and Jheel ke us paar (1973).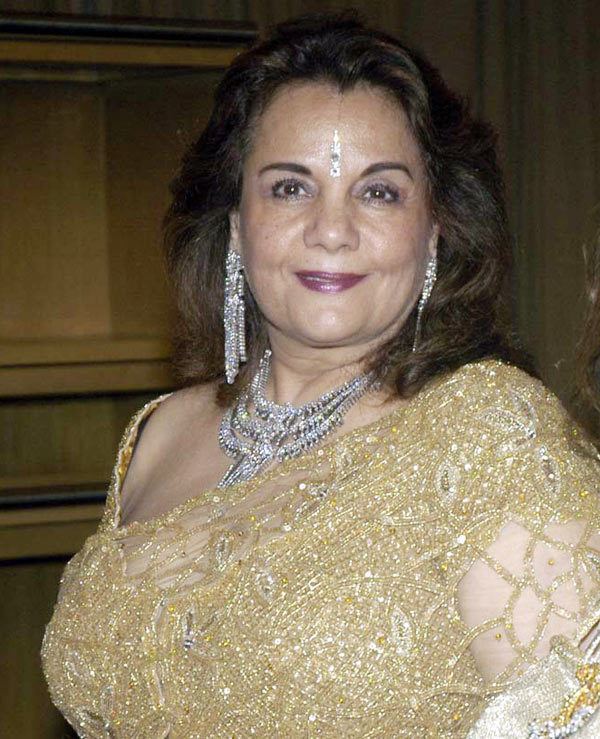 She won the Filmfare Best Actress Award for one of her favourite films Khilona in 1970, and she was "very happy that the audience accepted her in an emotional role". Mumtaz acted with Dharmendra, Feroz Khan, Sanjeev Kumar and Biswajeet, and she acted with Rajesh Khanna in 10 films. Jeetendra and Mumtaz acted in a number of films together, including unsuccessful films such as Boond Jo Ban Gai Moti (1967), Himmat, Kathputli, and Roop Tera Mastana, as well as successful one such as Jigri Dost (1969), Humjoli (where Mumtaz had a cameo role) and Ek Naari Ek Brahmchari (1971). Mumtaz also acted opposite Feroz Khan in Aag (1967), Aadmi Aur Insaan, Upaasna, Mela, Apradh, and Nagin; and with Sanjay Khan in Upasana, Dhadkan, Mela.
Mumtaz won the Filmfare Best Actress Award for Khilona in 1970. Actually no one was interested to accept the role of "CHAAND" for Khilona, just because she was a prostitute in story line. But with that role Mumtaz bagged her one and only "Filmfare Best Actress Award".She was voted the second-most-popular beauty in the poll conducted as part of the celebrations of 100 years of Indian cinema, in association with the International Indian Film Academy (IIFA), in 2012.
During her career, she was awarded with one Filmfare Award for Best Actress, out of three nominations, and one BFJA Award for Best Supporting Actress.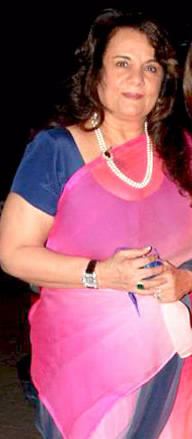 In 1996, she received the Filmfare Lifetime Achievement Award. In June 2008, she was honoured for her "Achievements in Indian Cinema" by the International Indian Film Academy (IIFA), in Bangkok.
Winner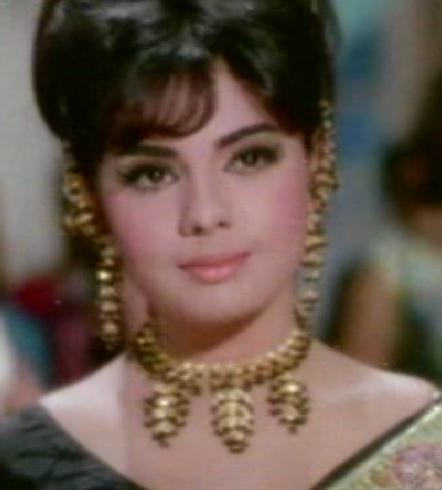 BFJA Award for Best Supporting Actress – Brahmachari (1968)
Filmfare Best Actress Award – Khilona (1970)
Filmfare Lifetime Achievement Award (1996)
IIFA Outstanding Contribution by an Indian in Cinema, Honorary Award (2008)
Nominated
Filmfare Best Supporting Actress Award – Ram Aur Shyam (1967)
Filmfare Best Supporting Actress Award – Aadmi Aur Insaan (1970)