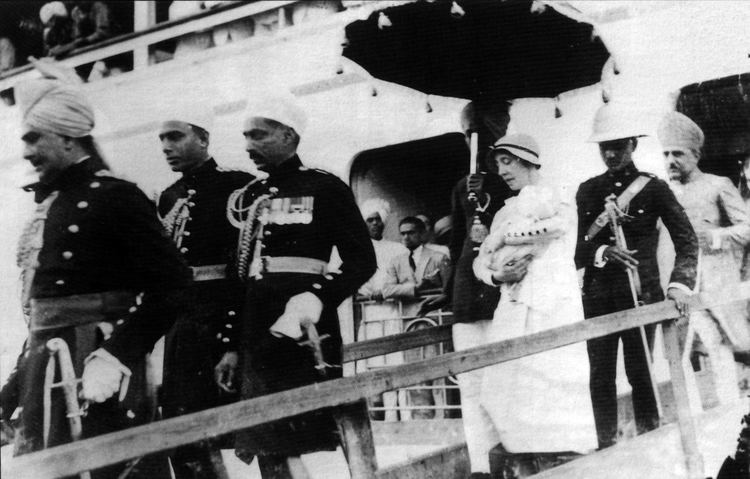 Mukarram Jah was born to Azam Jah, the son and heir of Osman Ali Khan, the last reigning Nizam of Hyderabad state, by his marriage to Princess Durru Shehvar, daughter of the last Caliph of the Ottoman Empire, 'Abdu'l-Mijid II. Jah was educated in India at The Doon School and then in England at Harrow, Peterhouse, Cambridge, the London School of Economics, and Sandhurst.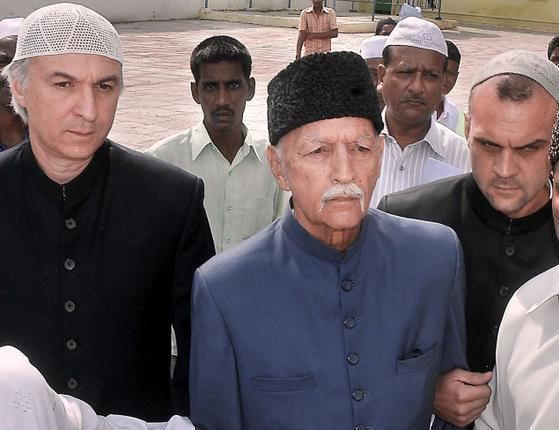 Jah was a friend of India's first Prime Minister, Pandit Jawaharlal Nehru, and stated in 2010 that Nehru had wanted him to become his personal envoy or the Indian ambassador to a Muslim country. His two main palaces in Hyderabad, Chowmahalla and Falaknuma, have been restored and opened to the public, the former as a museum showcasing the era of the Nizams and the latter as a luxury hotel. The Taj Falaknuma Palace Hotel opened in February 2010, having been leased to the Taj Group, after some ten years of renovations.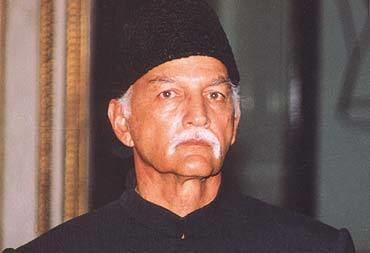 Like his father, Mukarram was the richest man in India until the 1980s. However, in the 1990s most of his ancestral assets were lost to forceful annexures by the Government of India and the remaining in divorce settlements. His net worth is nevertheless estimated at some $1 billion.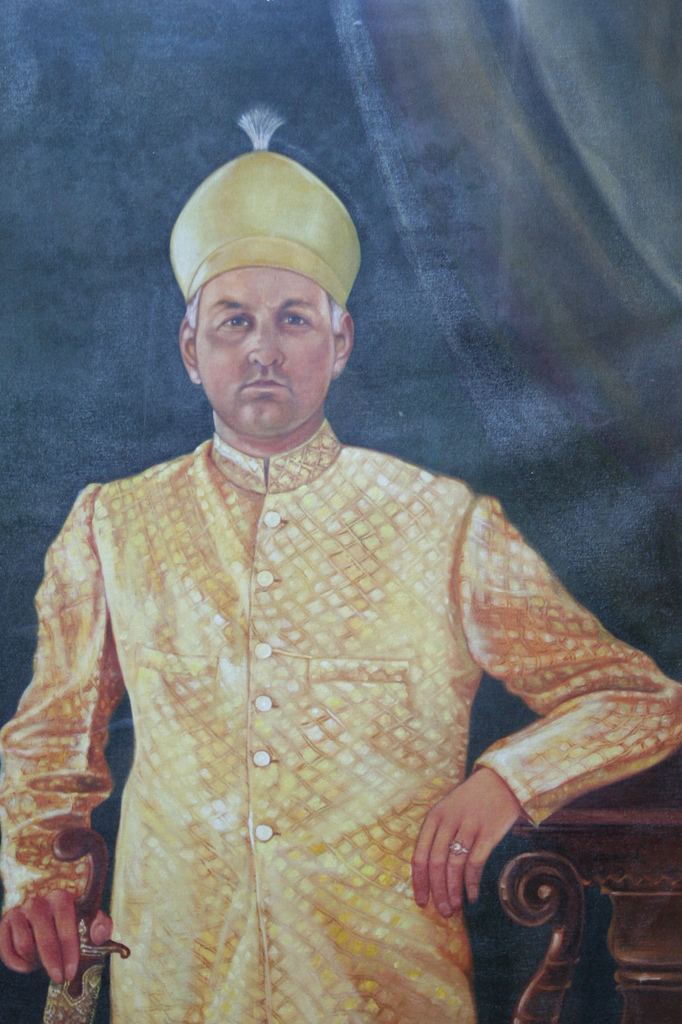 Mukarram Jah married Turkish Princess Esra Birgin (b. 1936) in 1959. Jah left his Hyderabad palace for a sheep station in the Australian outback and divorced his wife, who did not want to move with him. In 1979, he married a former air hostess and employee of the BBC, Helen Simmons (b. 1949 - d. 1989); she converted to Islam and changed her name to Aysha. After her death, he married Manolya Onur (b. 1954), a former Miss Turkey in 1992, and divorced her after a five year marriage in 1997.
As he was a polygamist in accordance with his religion that he practiced, he married Jameela Boularous (b. 1972), from Morocco, in 1992. In 1994, he married Princess Orchedi (b. 1959), who is Turkish.
By Esra Birgin, Mukarram Jah had one son and one daughter:
Walashan Nawab Sahibzada Mir Azmet Ali Khan Siddiqi Bayafendi Bahadur (b. 1962), also known as Azmet Jah (heir apparent), married 1994, has worked as a cameraman.
Sahibzadi Shehkyar Begum (b. 1964), unmarried and without issue
By Helen Simmons he had two sons:
Walashan Nawab Sahibzada Mir Alexander Azam Khan Siddiqi Bayafendi Bahadur (b. 1979)
Walashan Nawab Sahibzada Mir Mohammod Umar Khan Siddiqi Bayafendi Bahadur (b. 1984)
By Manolya Onur he had a daughter:
Nilufer (b. 1992)
By Jameela Boularous he had:
Zairin (b. 1994)
His Exalted Highness Prince Rustam-i-Dauran, Arustu-i-Zaman, Wal Mamaluk, Asaf Jah VIII, Muzaffar ul-Mamalik, Nizam ul-Mulk, Nizam ud-Daula, Nawab Mir Barakat 'Ali Khan Siddiqi Bayafandi Bahadur, Sipah Salar, Fath Jang, Nizam of Hyderabad and Berar.
Military titles
Honorary Lieutenant-General
The palaces he owns
Chowmahalla Palace, Hyderabad.
Falaknuma Palace, Hyderabad.
Nazribagh Palace, Hyderabad.
Naukhanda Palace, Aurangabad.